The 10 Most-Hyped MLB Draft Prospects of the Last 10 Years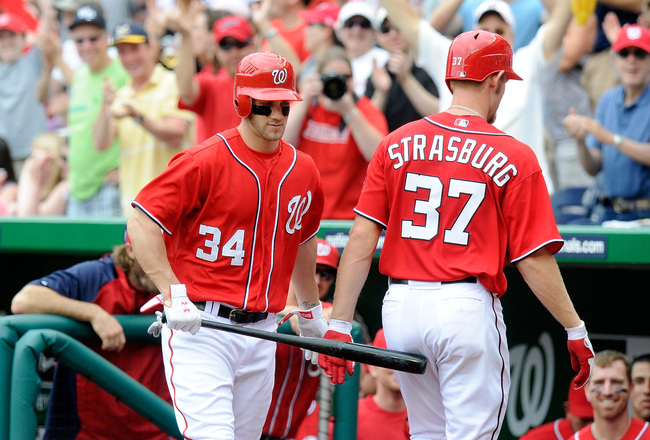 Greg Fiume/Getty Images
The 2013 MLB Draft is almost upon us, bringing in the next wave of baseball stars.
Every year we hear the hype surrounding top prospects and we wonder if they will pan out. It seems like every year the hype gets bigger and bigger, to the point where the young guns are having their every move scrutinized before they even pick up a wooden bat.
Over the last decade the attention given to up-and-coming superstars has been enormous. Let's take a look at the most hyped prospects of the last 10 years.
Honorable Mentions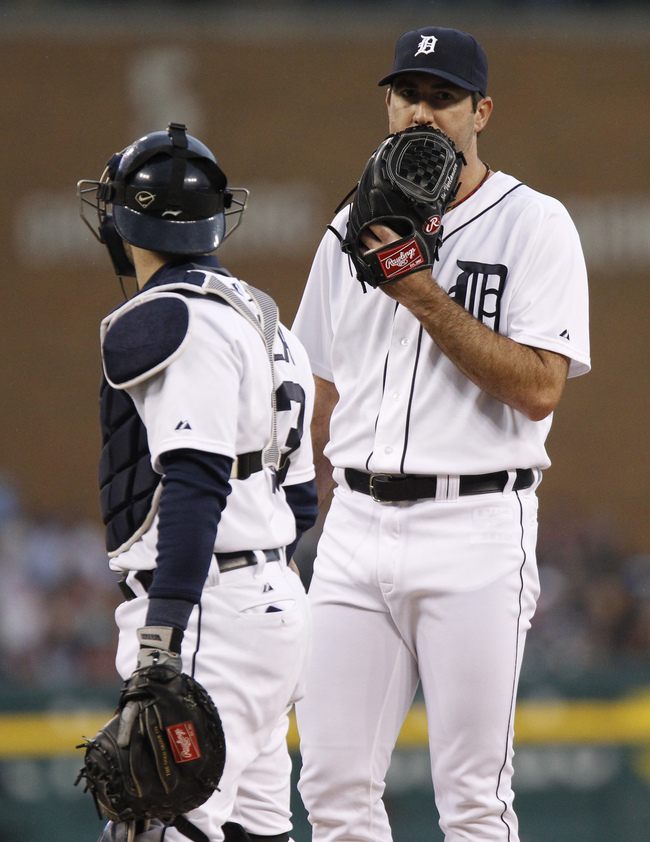 Duane Burleson/Getty Images
SS Justin Upton
RHP Luke Hochevar
RHP Justin Verlander
RHP Mark Appel
3B Evan Longoria
10. RHP Jonathan Gray (2013)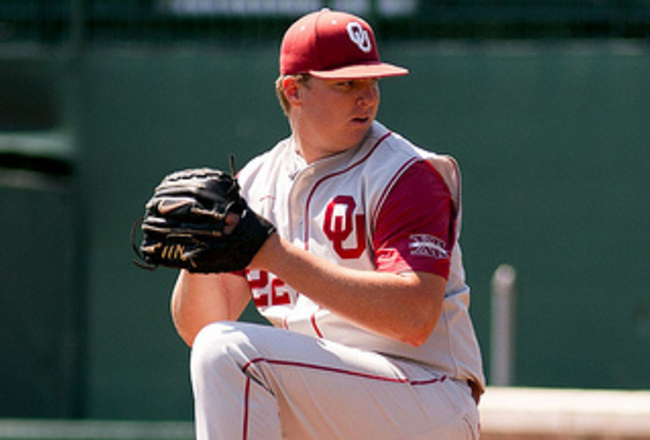 Photo couresty University of Oklahoma

College/High School: Oklahoma
Pick: N/A
Team: N/A
Jonathan Gray has't even been drafted yet, but the hype surrounding Oklahoma's flamethrower is huge.
With there being a good chance the Houston Astros take him No. 1 overall on Thursday we could see Gray become one of the most scrutinized pitchers in the minors very soon.
According to ESPN's Keith Law, he has been improving steadily and has the kind of heat that's rare even in the majors.
Gray was 92-97 when I saw him on opening weekend and was 94-98, touching 100, last weekend, with a plus slider. He was drafted twice before, by the Royals (13th round out of junior college) and Yankees (10th round as a draft-eligible sophomore), but cleaned his body up this year right in time to enter the draft again and become a first-rounder.
While Gray's recent positive test for Adderall might put a damper on his otherwise impressive resume, MLB fans should be excited to see this kid in the big leagues.
9. 3B Alex Gordon (2005)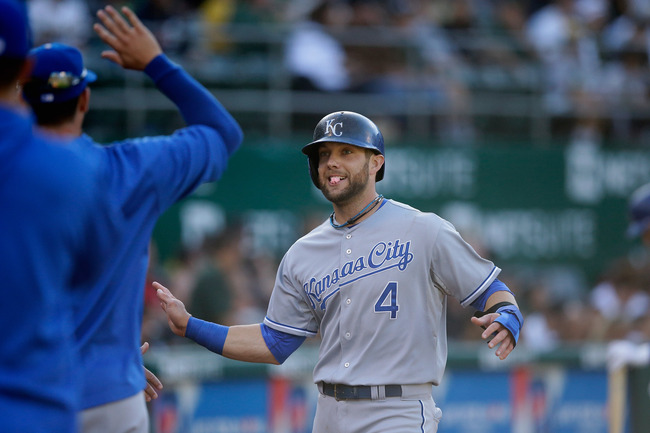 Ezra Shaw/Getty Images
College/High School: Nebraska
Pick: No. 2 overall
Team: Kansas City Royals
Alex Gordon might not be a superstar, but coming out of college he was a highly-touted prospect. He was compared immediately to MVP and former Royal George Brett.
His career has really picked up in 2011 when he batted .303 with 23 homers, and he followed that up with leading the majors in doubles in 2012.
Gordon is finally one of the top at his position in the game, and it looks like this late-bloomer could still live up to his draft hype.
8. RF Jason Heyward (2007)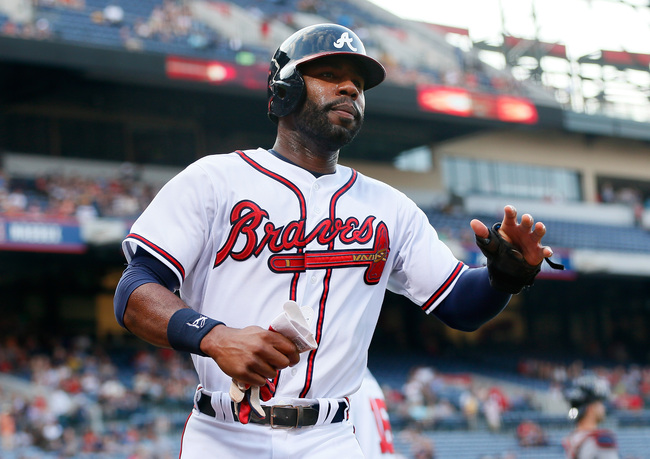 Kevin C. Cox/Getty Images
College/High School: Henry County High School
Pick: No. 14 overall
Team: Atlanta Braves
Jason Heyward was supposed to be the next big thing in baseball when he was drafted in 2007, being compared to Willie Mays and earning his nickname The Jay-Hey Kid because of it.
Heyward came to the big leagues and did big things, being an All-Star and finishing second in Rookie of the Year voting in 2010. In fact, he was so good that he was compared to Hank Aaron in a very favorable way.
Thanks to his incredible fielding and great hitting, Heyward was an immediate success, blasting a 476-foot homer in his first at-bat in the bigs. The 2012 Gold Glove winner was putting up solid numbers since day one, and even his poor numbers this year don't change that.
Heyward is special, and everyone knew that when he entered the draft.
7. 1B/OF Dustin Ackley (2009)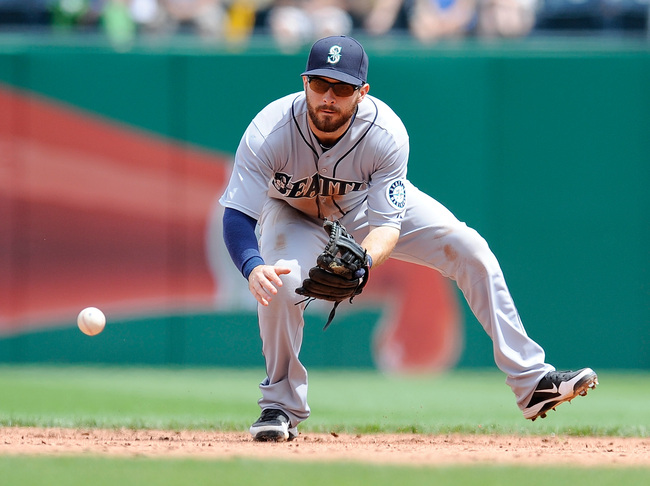 Joe Sargent/Getty Images
College/High School: University of North Carolina at Chapel Hill
Pick: No. 2 overall
Team: Seattle Mariners
Dustin Ackley made his highly anticipated MLB debut in 2011, playing 90 games and finishing sixth in Rookie of the Year voting. He hit .273 with six dingers in that time, showing off some of the hitting prowess that was expected of him out of college.
Hold your horses.
Ackley has regressed, with his numbers dipping in each of his three seasons. His batting average fell by 68 points and his number of games per home run has tripled.
This is a big let down for a guy whose top potential was compared to that of Wade Boggs, Todd Helton, Chuck Knoblauch and Pete Rose by Hard Ball Times.
6. RHP Matt Bush (2004)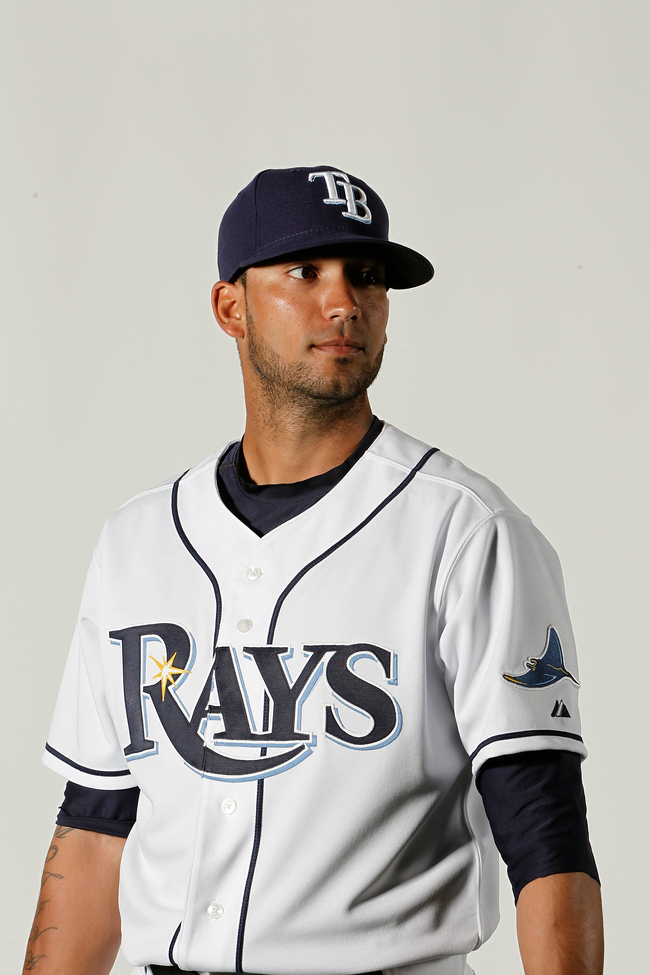 Jonathan Ferrey/Getty Images
College/High School: Mission Bay High School
Pick: No. 1 overall
Team: San Diego Padres
There are those who exceed expectations, those who reach them and those who bust.
Matt Bush was a train wreck.
After being the No. 1 overall pick, Bush hasn't seen the majors in his nine years since being drafted, since a few of them were spent behind bars after being charged with DUI.
Despite the fact that he never played better than Double-A ball, Bush was hyped as one of the best pitchers in years.
There's a reason why Bush was the top overall pick, and it was because he had filthy stuff in high school. Unfortunately he could never get on track in the big leagues, but he was considered the next big thing at one point.
5. 3B Manny Machado (2010)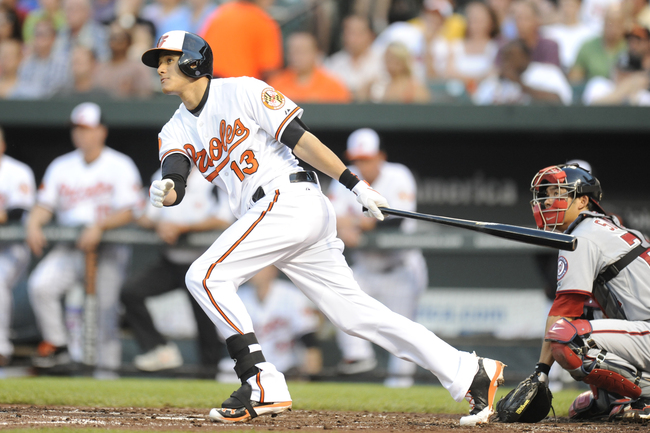 Mitchell Layton/Getty Images
College/High School: Brito Miami Private School
Pick: No. 3 overall
Team: Baltimore Orioles
If Manny Machado was impressive in his first year, in 2013 he has been on a whole new level.
In 57 games he is batting .327 with an MLB-leading 25 doubles. He has been an extra-base hitting machine, finding the gaps in the outfield like no one else.
Machado is living up to the hype that followed him into the 2010 draft, and while Bryce Harper may have been the darling of that draft class, Machado is the one being compared to Ty Cobb.
After being compared to Alex Rodriguez when he entered the draft, he is now being compared to Troy Tulowitzki, Edgar Renteria, Hanley Ramirez, Cal Ripken Jr. and A-Rod.
4. RHP Gerrit Cole (2011)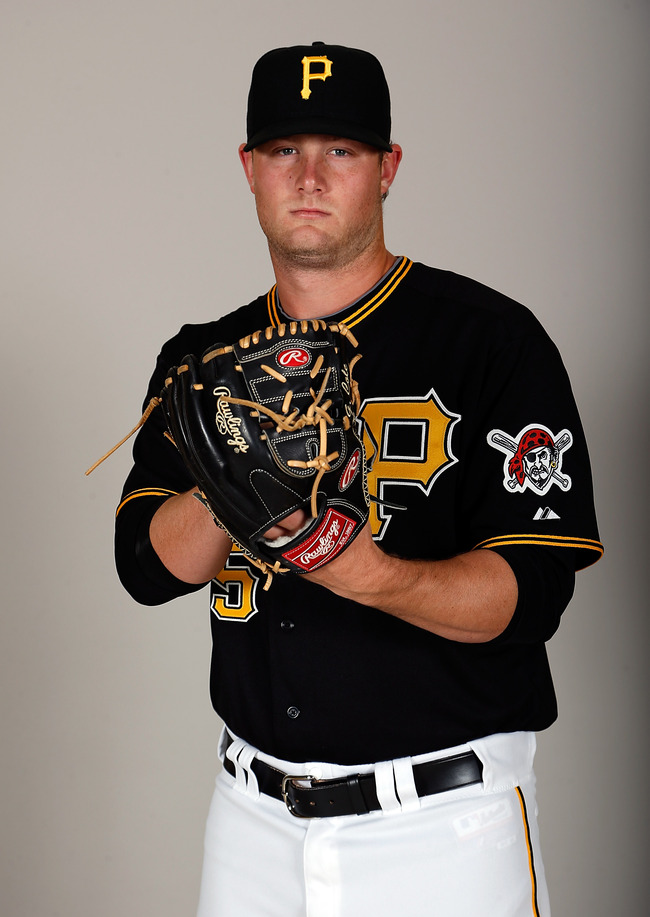 J. Meric/Getty Images
College/High School: UCLA
Pick: No. 1 overall
Team: Pittsburgh Pirates
It's tough to have more hype surrounding a pitcher than Gerrit Cole had, and he was the second-most hyped pitcher in the last decade.
ESPN described Cole as a "promising young arm" and having "the best pure stuff in the draft" right after he was taken first off the board.
Cole is in Triple-A right now and has a winning record with a 3.25 ERA and a 1.115 WHIP. He is on his way up, and we could see him in the majors as early as this year.
3. C Buster Posey (2008)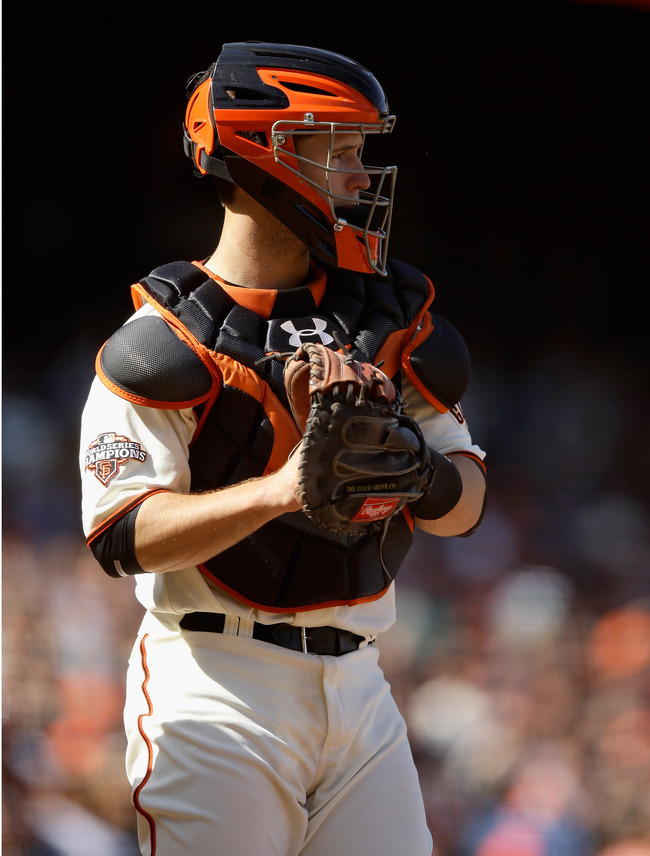 Ezra Shaw/Getty Images
College/High School: Florida State
Pick: No. 5 overall
Team: San Francisco Giants
Buster Posey is the reason why the Giants got the second best retrospective grade from the 2008 draft from Bleacher Report's own Mike Rosenbaum.
Drafted fifth overall, Posey signed the biggest contract the Giants had ever given an amateur player, signing for $6.2 million, according to Sporting News.
The former MVP has the potential to be the best hitting catcher in history, and the Giants saw that in him through all the hype surrounding him.
2. LF Bryce Harper (2010)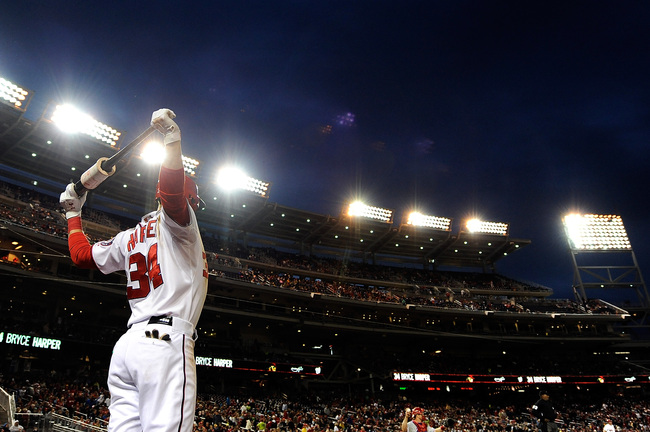 Patrick McDermott/Getty Images
College/High School: College of Southern Nevada
Pick: No. 1 overall
Team: Washington Nationals
Bryce Harper could have easily been No. 1 on this list, as the young phenom garnered more attention than a lot of players who were already in the big leagues when he left high school two years early.
Harper is young enough to be a sophomore in college, but he already has two years in the majors under his belt, and a Rookie of the Year award to boot.
It's sad that his .274 batting average, .587 slugging and 34 homers in 188 games can't even live up to the expectations set for him, but he had that much hype surrounding him.
1. RHP Stephen Strasburg (2009)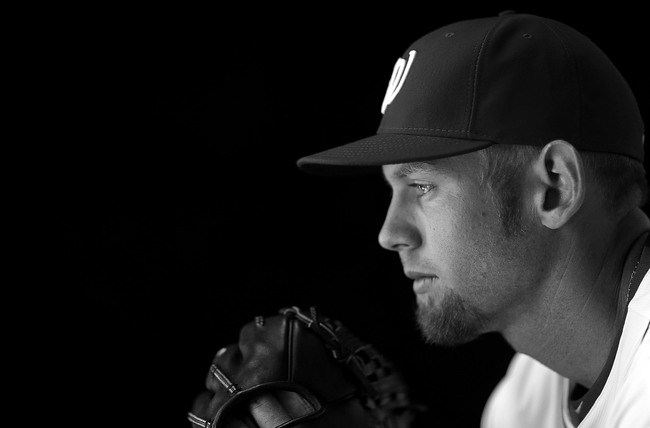 Mike Ehrmann/Getty Images
College/High School: San Diego State
Pick: No. 1 overall
Team: Washington Nationals
No one has gotten more national attention than the 6'4" fireballer who leads a young Nationals team.
Stephen Strasburg got so much hype we might as well have declared him the next Cy Young. He quickly signed a record-breaking four-year, $15.1 million deal with the Nats, and was an ace right away.
Strasburg may have had some problems with his health, but we can expect big things from him in the future.
Keep Reading