The Top 10 Draft-Day Blunders of the Past 25 Years
Jeff Gross/Getty Images
The San Diego Padres sought a high school outfielder early in the 2009 draft. They regret passing on Mike Trout.
For every ingenious pick made in the past 25 years of the MLB amateur draft, there have been even more blunders. In the following slides, we'll recall the most blatant draft-day mistakes dating back to 1988.
Understandably, these deplorable decisions were made near the top of the draft. Teams have mutual awareness about standout prospects, so the greatest travesties take place in the early rounds when a team settles for a replacement-level player instead of a future superstar. Even traditionally "smart franchises" like the Oakland Athletics haven't been immune.
Of course, the true magnitude of a blunder can only be known several years after the draft. It became painfully clear to these teams that being unwise with a top pick created a void at a particular position later on.
The past quarter-century might have played out entirely different if certain executives had simply read a different name when they were on the clock.
Here are the most notorious of those brain cramps.
Begin Slideshow

»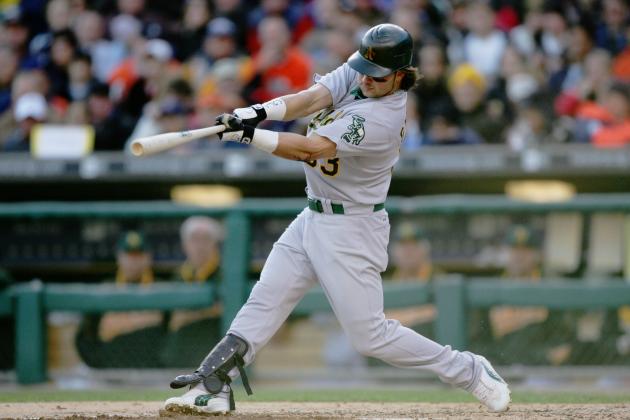 Jed Jacobsohn/Getty Images
The A's were wise to draft Nick Swisher in '02, but overly-cautious for doing so with the No. 16 overall pick.
Who the Oakland Athletics picked: Nick Swisher
Who they should have picked: Cole Hamels
Thanks to Moneyball, the 2002 MLB draft sticks out in everybody's memory.
Whenever it's revisited, Oakland Athletics general manager Billy Beane gets kudos for his impressive haul of future major league contributors.
However, remember that since 2004 (when that draft class began to join the A's roster), the club has only made two playoff appearances in nine seasons. The last time the A's did so in 2012, it came with an entirely different crop of players.
Yes, Swisher has developed into a particularly productive and consistent player. Oakland even received a nice package—highlighted by Gio Gonzalez—when it came time to trade him for salary relief.
That said, John Sickels of ESPN.com believes the A's could have waited to select the outfielder considering that "most teams thought he was worth a late first- or early second-round pick." They set off an unfortunate chain reaction by making him the 16th player off the board.
Hamels, a California-born southpaw who was also available and coming off a strong senior season (h/t The Good Phight), went to the Philadelphia Phillies at No. 17. Beane settled for an ordinary prospect by scooping Joe Blanton with the 24th overall pick. Though there's some value in durable strike-throwers, Blanton certainly wasn't going to lead the starting rotation.
The A's found that out the hard way when Tim Hudson, Mark Mulder and Barry Zito left town a few years later.
According to Baseball-Reference.com, Hamels has produced nearly three times as much career WAR as Blanton. Without the aforementioned trio, Oakland has suffered a long drought since its last legitimate AL Cy Young Award candidate.
Even back in 2002, Hamels oozed ace potential. He became an October hero for the Phillies and he's still with them today.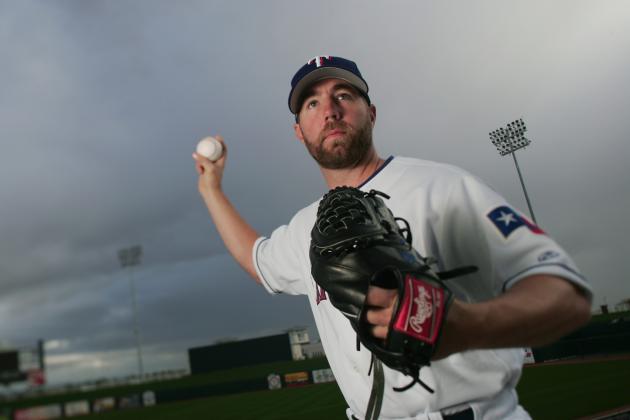 Jed Jacobsohn/Getty Images
You can tell this was taken long ago. Dickey is shown with a non-knuckleball grip.
Who the Texas Rangers picked: R.A. Dickey
Who they should have picked: Eric Milton
Dickey doesn't have an ulnar collateral ligament in his pitching arm.
The upside, of course, is that he'll never tear it a la Stephen Strasburg and the countless others who over-exerted themselves and required Tommy John surgery.
On the other hand, he's structurally unsound. Throwing a baseball is among the many tasks he "should not be able to do," explained Allen Schwarz of The New York Times.
Albeit cruel, the wisest course of action for the Rangers, who drafted him 18th overall, would have been to call off contract negotiations upon making that discovery. Instead, they reduced his signing bonus from $810,000 to $75,000 and still accepted his signature.
Never mind the fact that more than a decade later, Dickey would refine his knuckleball to become a solid top-of-the-rotation option. At the time, Daivd Golebiewski writes that Dickey's stuff was very underwhelming with "a high-80′s fastball, an occasional fringy breaking ball and a forkball he dubbed 'The Thing.'"
The Rangers kept Dickey for 10 years and were "rewarded" with 266 innings and a 5.72 earned run average.
Milton, a fellow college pitcher out of Maryland, reached that career workload midway through the 1999 season. At least he could have held up the back end of Texas' rotation.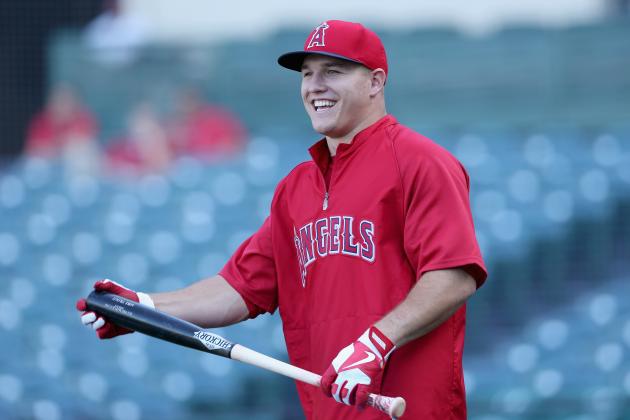 Jeff Gross/Getty Images
Mike Trout.
Who the San Diego Padres picked: Donavan Tate
Who they should have picked: Mike Trout
The 2009 draft was relatively thin when it came to outfielders, with only a handful going in the first round and supplemental first round (top 49 picks). In hindsight, we can create two sub-divisions from that group: Mike Trout and outfielders who aren't Mike Trout.
The Padres chose their franchise player from the latter.
MLB.com's scouting report of Tate fell in line with general sentiment. The Georgia high school prospect had excellent raw tools, but an imperfect feel for the game. He also had a tendency to chase breaking balls, which was a nice way of saying that he was strikeout-prone.
While the "Milville Meteor" shot up the Los Angeles Angels farm system to seize the 2010 Spink Award, Tate battled freaky injuries and didn't progress above rookie ball. He missed chunks of the 2011 season due to failed drug tests and batted only .226/.342/.278 in 2012 between stints at Single-A Fort Wayne and High-A Lake Elsinore.
As Chris Jenkins of U-T San Diego reported, San Diego cited "personal" issues as the reason he didn't show up for minor league camp this past March. He still hasn't played an inning of professional baseball in 2013.
Meanwhile, Trout is amid a second straight campaign for American League MVP. Oh, what could have been.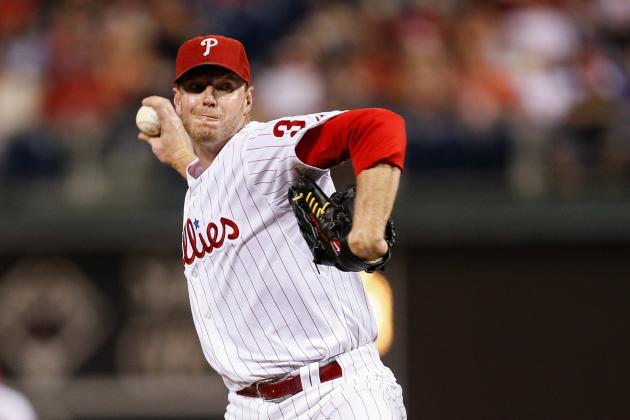 Brian Garfinkel/Getty Images
Roy Halladay and Joe Fontenot have one thing in common: neither ever pitched an inning for the Giants.
Who the San Francisco Giants picked: Joe Fontenot
Who they should have picked: Roy Halladay
In a coin flip between high school right-handers, the Giants chose wrong.
Halladay has more career Cy Young Awards (two) than Fontenot had major league victories (zero), and two-and-a-half times as many complete-game shutouts (20) as Fontenot had MLB starts (eight).
Even if Fontenot had the slight advantage in repertoire and strikeout ability, he lacked the command to use it properly. During three seasons in the Giants organization, that wildness was reflected in his walk rate and totals of hit batsmen and wild pitches.
The Louisiana native was most valuable to San Francisco as trade bait, as he was one of three prospects included in the deal for All-Star closer Robb Nen.
During the Barry Bonds era over 15 years, the franchise failed to capture a World Series title. That would've probably played out differently had Halladay been in the Bay Area to provide some starting rotation depth behind Jason Schmidt and Kirk Rueter.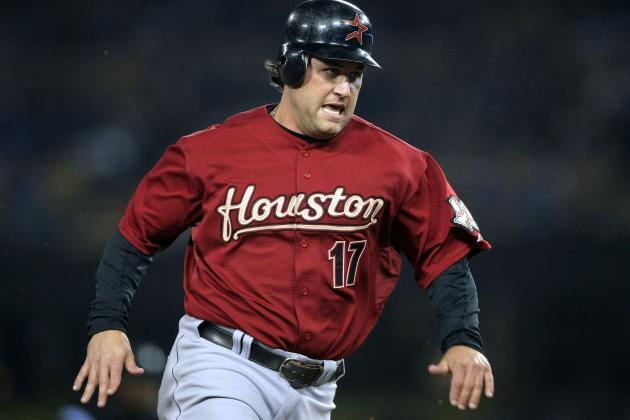 Harry How/Getty Images
Lance Berkman owns a .980 OPS in 167 games against the Pirates, who desperately needed a hitter of his caliber.
Who the Pittsburgh Pirates picked: J.J. Davis
Who they should have picked: Lance Berkman
Entering 2013, the Bucs had endured 20 consecutive losing seasons. Such mediocrity could have never continued for so long without poor draft decisions.
Pittsburgh's mindset going into the 1997 process was simple: find a high-ceiling bat to play the same role that Barry Bonds used to command. According to Baseball-Reference.com, the Giants' offense averaged only 4.43 runs per game from 1993-1996 in the first four seasons without Bonds.
The safest bet available to them at No. 8 that met that criteria was Berkman. He had just concluded an outstanding career at Rice University with 67 home runs for the third-most in NCAA history, including 41 bombs during the 1997 season.
The Houston Astros, an NL Central rival, took Berkman instead while Davis gave the Pirates an anemic batting line of .163/.236/.213 prior to a 2004 trade.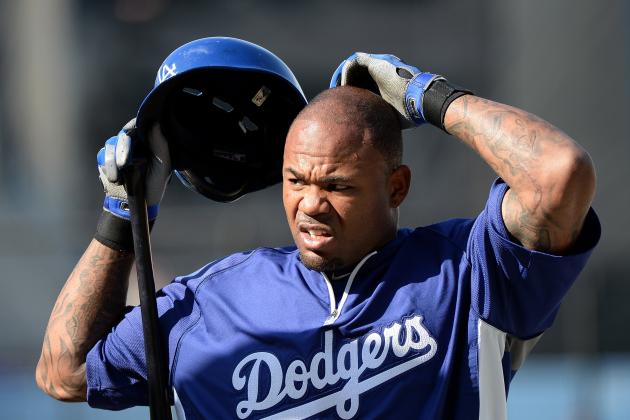 Harry How/Getty Images
Carl Crawford still scratches his head, wondering why his hometown team overlooked him.
Who the Houston Astros picked: Mike Rosamond
Who they should have picked: Carl Crawford
Crawford was a three-sport phenom from Jefferson Davis High School with a full ride to play college football at Nebraska. If anyone knew that his true passion was baseball, it should have been his hometown team, the Astros.
To be fair, there was a lot of pressure on the Astros to select a surefire signable player at No. 42 in the supplemental first round in what was their earliest pick of the 1999 draft.
Unfortunately, Rosamond never played above Houston's Double-A affiliate.
Imagine the outfield the Astros could have had with Michael Bourn, Hunter Pence and Crawford. If that had been the case, they may have never had to initiate their excruciating rebuilding process in the first place.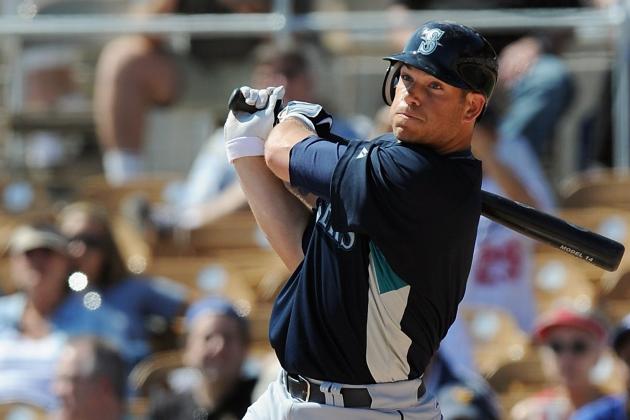 Lisa Blumenfeld/Getty Images
Jeff Clement had a very forgettable career, while Troy Tulowitzki is still building a Hall of Fame resume.
Who the Seattle Mariners picked: Jeff Clement
Who they should have picked: Troy Tulowitzki
If the Mariners sent scouts to Clement's USC games, they surely knew about Tulo at Cal State Fullerton.
There are a few plausible explanations for why they selected the former.
Seattle may have been buying into the absurd delusion that Yuniesky Betancourt had star potential at shortstop. More likely, they were disgusted with the negligible production they received from various scrubs behind the plate and considered it a bigger area of need.
That was the Mariners' mistake right there: it's always wiser to prioritize talent over projected fit.
For whatever reason, Clement couldn't translate his minor league success to the next level (.701 OPS in 243 PA). Other early picks from that draft class to go shortly after Clement included Ryan Zimmerman, Ryan Braun, Andrew McCutchen and Jacoby Ellsbury.
Tulowitzki, the cornerstone of the Colorado Rockies, is in the NL MVP conversation—again.
Bleacher Report's Todd Pheifer recently explored the ongoing ineptitude of Seattle's shortstops. Maybe they finally got it right with Nick Franklin.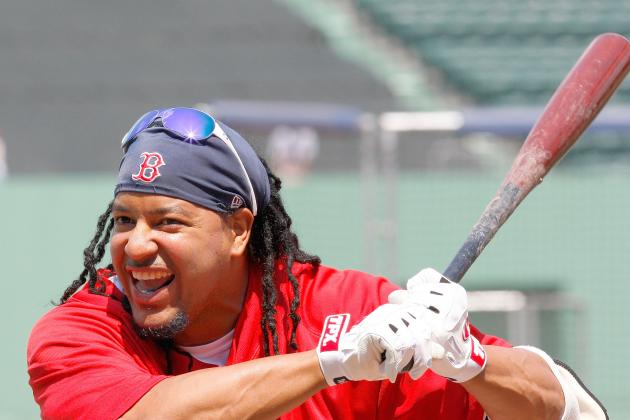 Jim Rogash/Getty Images
The former New York high school star terrorized the Yankees for the better part of two decades.
Who the New York Yankees picked: Brien Taylor
Who they should have picked: Manny Ramirez
Zachary D. Rymer of Bleacher Report wasn't always around to caution teams against idiocy. The 1991 New York Yankees might have found this excerpt from Rymer's drafting blueprint particularly helpful:
If a team is in a position to choose between a stud position player and a stud pitcher with the No. 1 overall pick, it's better off going with the position player.

Common sense, right? Somewhere along the line, baseball came to understand that position players provide significantly more value than pitchers.
Rymer's other words may have swayed their opinion, too:
High school players have a decidedly mixed track record when going No. 1, but the good ones have tended to be really good. By Baseball-Reference.com WAR, the six best players in the history of the No. 1 pick were taken out of high school.
Instead, the Yankees bypassed Ramirez, an outfielder with an obviously gifted bat in their own backyard of Washington Heights. They instead gave the nod to Taylor despite the predictable drama that comes with Scott Boras-led negotiations, as noted by Jack Curry of The New York Times.
According to Wayne Coffey of the New York Daily News, the normally mild-mannered left-hander became enraged on the night of December 18, 1993. He was spending the winter at home, even though the team had advised him otherwise.
Taylor tore his labrum in a fight with a neighborhood acquaintance, derailing a potentially special career, but that's the risk you take with pitchers.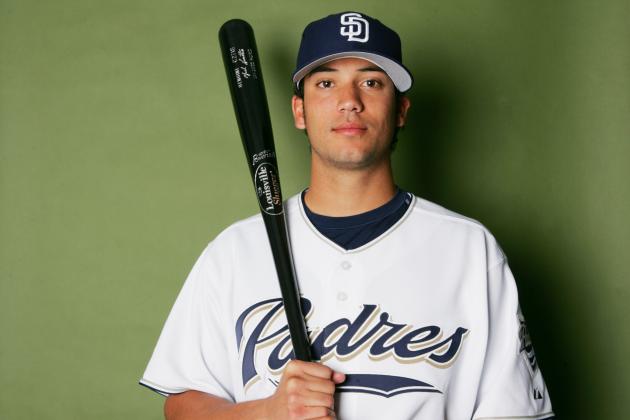 Ronald Martinez/Getty Images
Matt Bush.
Who the San Diego Padres picked: Matt Bush
Who they should have picked: Jered Weaver
All indications were that the Padres had "narrowed their choices" of potential No. 1 picks to Stephen Drew, Jeff Niemann and Weaver prior to the 2004 MLB draft. Concerns over their ability to sign them, however, led the Padres to go in another direction and take Bush, a two-way high school player with Southern California ties.
Their primary concerns should have been with his maturity level. Bill Center of The San Diego Union-Tribune reported that a June 2004 arrest got Bush "off to a bad start". The local kid received a suspension for his involvement in a nightclub altercation before even participating in a professional game
He generated nearly as much negative publicity by stinking in uniform as well. Bush finished with a sub-.600 OPS in three of his first four seasons. While his athleticism was apparent, his discipline was nonexistent.
Meanwhile, Weaver dominated in the majors beginning in 2006 and has never looked back. Judging by the fact that Edinson Volquez started for the Padres this past Opening Day, it's fair to say that the Padres would have been much better off taking the bigger name.
Baseball America insists Bush deserves the title of "biggest bust at any position in draft history." Let's just call him inmate No. C07392. That's what he goes by these days at Hamilton Correctional Institute.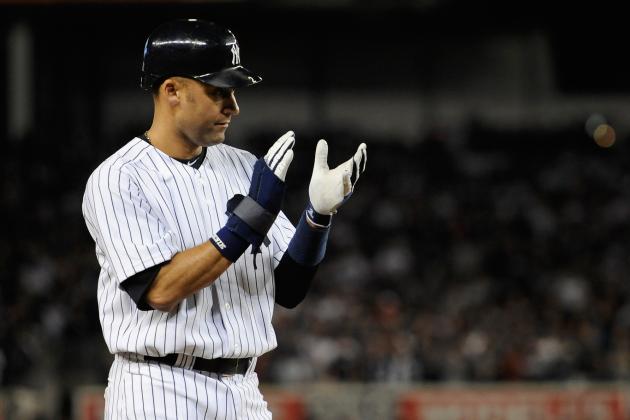 Patrick McDermott/Getty Images
Derek Jeter.
Who the Houston Astros picked: Phil Nevin
Who they should have picked: Derek Jeter
The Astros were perennial contenders in the late 1990s and early 2000s while settling for negligible production from the shortstop position. Drafting Jeter when they had the chance might have made at least one of those teams parade-worthy.
The Padres' Michigan area scout was obsessed with Jeter as a 17-year-old when Houston held the rights to the No. 1 draft pick in 1992. Buster Olney's The Last Night of the Yankee Dynasty verifies that:
When Jeter was a teenager, Newhouser would sometimes drive the 3½ hours from his home in Bluefield Hills, Michigan, to Kalamazoo Central High School, where Jeter played. "That kid is something special," Newhouser raved to his wife, Beryl. "He's got the softest hands I've ever seen." He talked about Jeter's family, too, his parents; the kid has a great support system, Newhouser would say.
A column by Olney in The New York Times says that Newhouser "quit baseball in disgust" when his team didn't lock up the shortstop who was "going to be the anchor and the foundation of a winning club."
Nevin, on the other hand, didn't wow anyone in three seasons in the minors, so the Astros dealt him to the Detroit Tigers just 18 games into his rookie campaign. He went on to post an above-average career with most of his success coming with the San Diego Padres.
That certainly doesn't justify Houston's ignorance of Newhouser's strong conviction.