Every MLB Team's Best Draft Pick in the Past Decade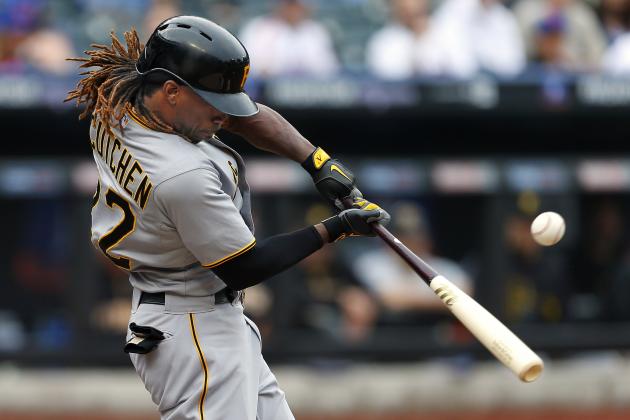 Rich Schultz/Getty Images
Andrew McCutchen, a first-pick from the 2005 draft, has led the Pittsburgh Pirates franchise back to relevancy.
To varying extents, each MLB team has developed amateur draft picks into productive players at the highest level. Let's look at the likes of Andrew McCutchen, Mike Trout and the best homegrown success stories of the past decade.
Realize that nearly all foreign-born stars entered professional baseball as international free agents. That means no love for Yu Darvish, Jurickson Profar, Carlos Santana and other emerging stars who weren't available for all 30 franchises to select.
We also won't be discussing Carlos Correa, Wil Myers or other high-ceiling prospects who might excel in the majors.
Rather, this article focuses on players drafted between 2003 and 2012 who exceeded expectations with their first clubs. Overachievers taken particularly low in the draft were given preference, but former first-rounders who presently dominate the sport couldn't be denied. Several of them even had value when departing via trade if their teams received great guys during the exchange.
Keep the following examples in mind when your team is on the clock during this week's 2013 amateur draft.
Begin Slideshow

»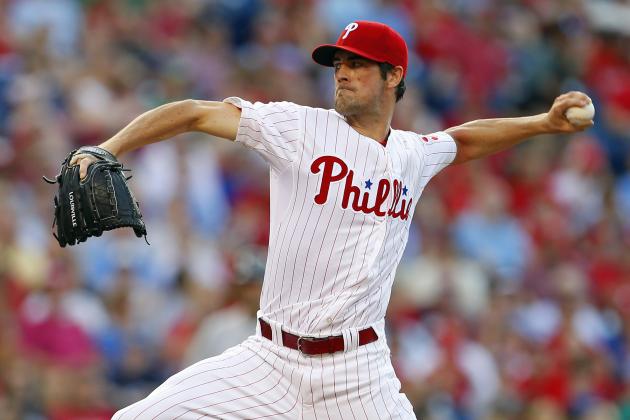 Rich Schultz/Getty Images
Cole Hamels, the most outstanding Philadelphia Phillies prospect of the 21st century, doesn't qualify for inclusion here.
The following difference-makers don't appear in this slideshow—not even as honorable mentions—because they were selected in the 2002 amateur draft:
Matt Cain (San Francisco Giants), Prince Fielder (Milwaukee Brewers), Curtis Granderson (Detroit Tigers), Zack Greinke (Kansas City Royals), Cole Hamels (Philadelphia Phillies), Josh Johnson (Miami Marlins), Howie Kendrick (Los Angeles Angels), Jon Lester (Boston Red Sox), Brian McCann (Atlanta Braves) and Joey Votto (Cincinnati Reds).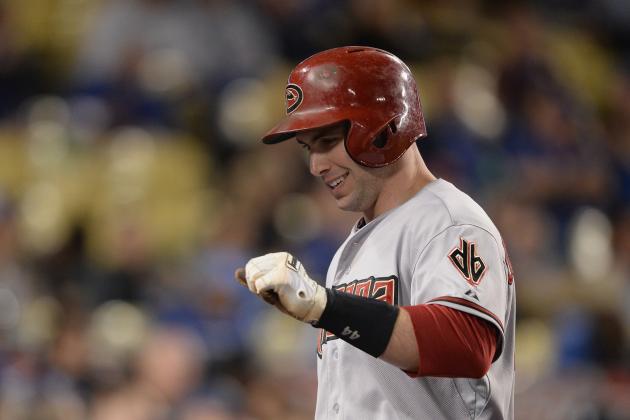 Harry How/Getty Images
Paul Goldschmidt.
Despite awesome college numbers, Paul Goldschmidt didn't garner all that much attention on draft day. Then again, he spent those three years at Texas State University in the unheralded Southland Conference.
What a bargain. Since an encouraging rookie campaign, Goldschmidt has spiked in each of the triple-slash categories, while also trimming his strikeout rate and improving his defense at first base.
While Goldy is a dark-horse candidate for 2013 MVP honors, the majority of first-round picks from his draft class haven't even played in the majors.
No, seriously.
Honorable mention: Justin Upton (1st round, 2005)
So what if he wasn't gritty? Upton debuted as a teenager and represented the Arizona Diamondbacks in the MLB All-Star Game twice.
From 2008-2012, he led the team in WAR, according to FanGraphs. The only players even in the same ballpark weren't drafted by the D-Backs.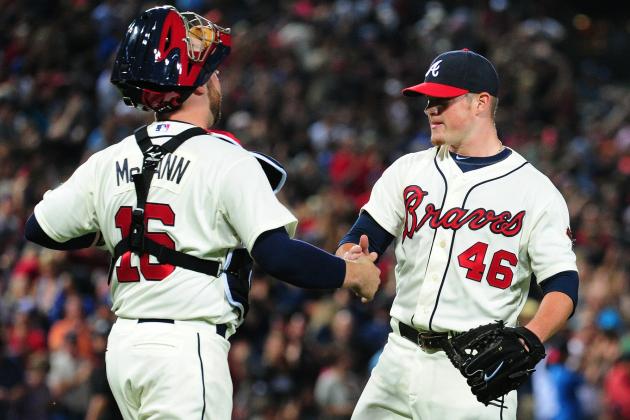 Scott Cunningham/Getty Images
Craig Kimbrel congratulated by Brian McCann (2nd round, 2002).
This really ought to be a tie because the Atlanta Braves have been stellar drafters in recent years.
But Craig Kimbrel is coming off one of the best seasons a closer can possibly have, and his 2013 performance proves it wasn't fluky. His value is becoming increasingly apparent with each new injury the team's bullpen suffers.
Honorable mention: Freddie Freeman (2nd round, 2007)
If not for Kimbrel, this first baseman may have won NL Rookie of the Year in 2011. Already an above-average first baseman, Freeman continues to improve as a run producer.
Honorable mention: Mike Minor (1st round, 2009)
The lefty seems to be on track for an All-Star selection this year. In parts of four seasons as a Braves starter, he has recorded about three times as many strikeouts as walks.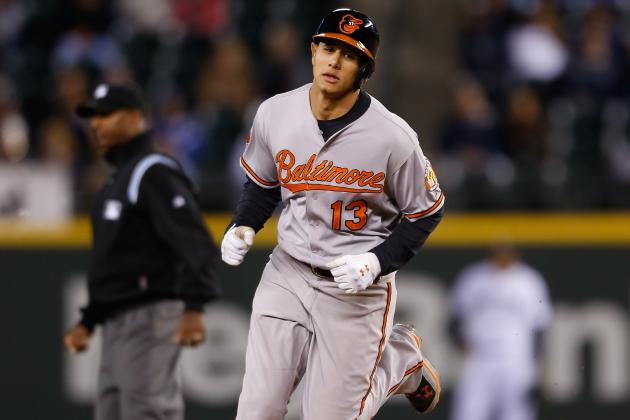 Otto Greule Jr/Getty Images
Manny Machado.
Manny Machado is both an extra-base-hit machine and a transcendent defensive player. The Baltimore Orioles envisioned him at shortstop, but he has fielded the hot corner unbelievably smoothly since his August 2012 call-up.
And he doesn't even turn 21 until July.
Honorable mention: Nick Markakis (1st round, 2003)
The O's get a let of everything from the veteran outfielder: power, occasional base-stealing, high batting averages and outfield assists.
Markakis has dramatically improved as a contact hitter in recent years.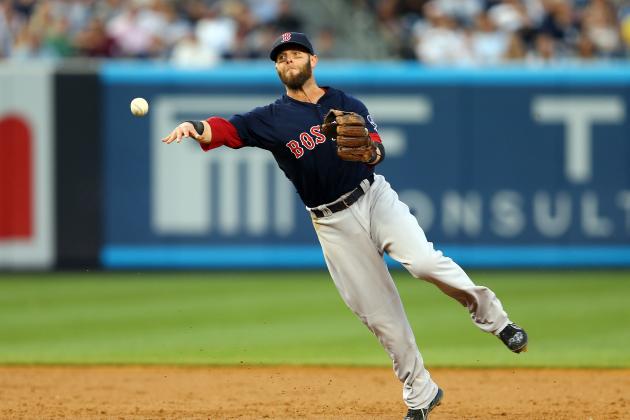 Elsa/Getty Images
Dustin Pedroia.
Dustin Pedroia joined a very exclusive club back in 2008 by following his AL Rookie of the Year campaign with MVP honors.
Though the five seasons since haven't been all that enjoyable for the Boston Red Sox, their homegrown second baseman deserves the highest praises. He's one of the best all-around players in sport and under the team's control through 2015.
Honorable mention: Jonathan Papelbon (4th round, 2003)
During his six full seasons in Beantown (2006-2011), Papelbon was the next-best thing to Mariano Rivera. He recorded at least 30 saves each year while striking out more than a batter per inning.
His postseason performances were absolutely unbelievable (1.00 ERA, 0.82 WHIP, .154 BAA in 27.0 IP).
Honorable mention: Clay Buchholz (1st round, 2005)
Buchholz justified his draft position almost immediately with a no-hitter in his second career MLB start.
Like with Ellsbury, fans must learn to tolerate his health-related absences. But they'll be fine with that if he performs like an ace on the mound. That's been the case dating back to the middle of 2012.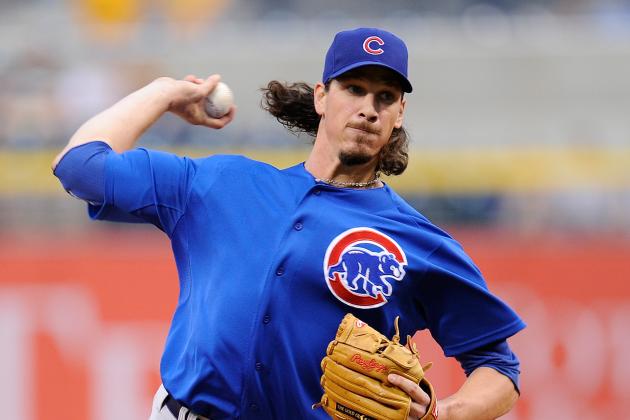 Joe Sargent/Getty Images
Jeff Samardzija.
What a steal with the 149th overall selection.
Jeff Samardzija's results were mixed from 2008-2011 while in the Chicago Cubs bullpen. There was no denying his terrific raw stuff, but would wildness be a lingering issue?
Evidently not. In 40 starts over the past two summers, Samardzija has developed into a possible rotation leader. Consistency is of chief importance and 25 straight outings of at least five innings speak volumes about him.
Honorable mention: Darwin Barney (4th Round, 2007)
His lethal combination of sure-handedness and athleticism was rewarded with an NL Gold Glove last year. There will definitely be more of those in his future.
Barney is not an special offensive player by any means, but there's some value in his contact-hitting skills.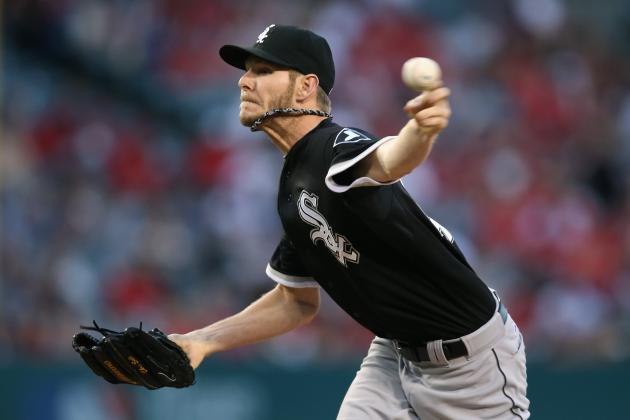 Jeff Gross/Getty Images
Chris Sale.
The 29 other MLB teams are gradually losing their sanity as they discover that Chris Sale is still improving. The 2012 All-Star has gone into the later innings more frequently, thrown higher strike percentages and allowed fewer baserunners.
That draft class included other blooming superstars: Bryce Harper, Matt Harvey and Manny Machado. All of them were selected ahead of Sale, who has actually accounted for the most WAR.
Honorable mention: Addison Reed (3rd round, 2010)
If Reed is the best reliever in your team's bullpen, then your team could use another major acquisition.
But that isn't meant to be too cruel. The former third-rounder is making great strides in terms of ERA and WHIP, largely attributable to the confidence he has gained in his slider.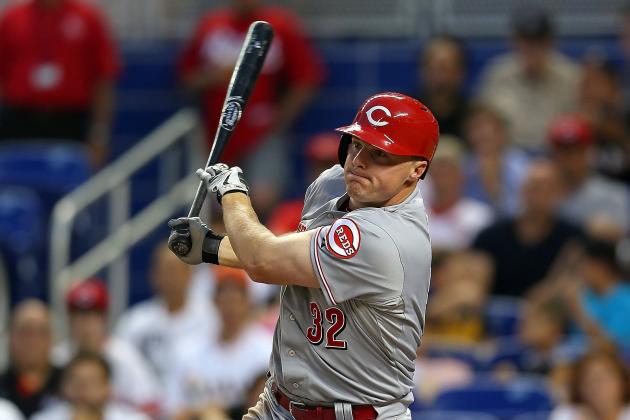 Mike Ehrmann/Getty Images
Jay Bruce.
Jay Bruce's major league debut couldn't have been more impressive. He reached base in all five plate appearances, drove in a couple runs and recorded his first steal.
As it turned out, speed wouldn't be a particularly important tool for him. The outfielder instead chose to focus on being productive at the plate.
He's surprisingly neck-and-neck with superstar teammate Joey Votto in numerous categories, including career home runs and Isolated Power. Keep in mind that Votto reached the big leagues one year earlier.
Honorable mention: Mike Leake (1st round, 2009)
It's very likely that the Cincinnati Reds would have booted Leake from the rotation had Aroldis Chapman shown more enthusiasm for starting.
But the right-hander is noticeably improved in his fourth season, boasting a 2.75 ERA through 11 outings. He has kept the opposition scoreless four times already.
Leake made it to the majors less than eight months after signing with the Reds and his walk rate since then ranks among the best in baseball. He's astonishingly effective with the bat, too (.260/.290/.333 in 224 PA).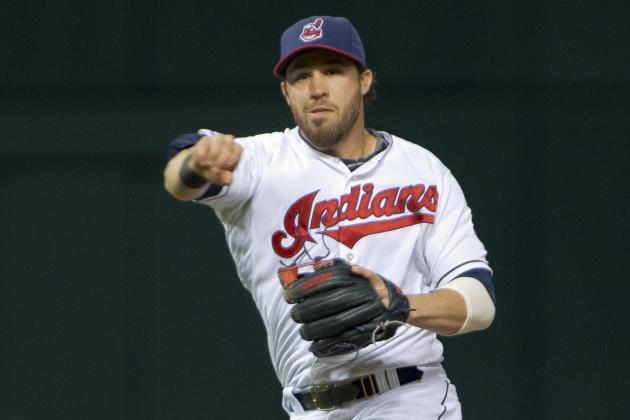 Jason Miller/Getty Images
Jason Kipnis.
Most prominent Cleveland Indians were either acquired through trade or free agency (which includes amateur signings like Carlos Santana).
Arizona State University product Jason Kipnis isn't all that far behind two other Sun Devils, Ian Kinsler and Dustin Pedroia. He has comparable strength, speed and defensive range, albeit weaker contact skills and less plate discipline.
Nonetheless, the Tribe must be grateful to have a stable second baseman after years of constant upheaval at the position.
Honorable mention: Vinnie Pestano (20th round, 2006)
You won't find many relievers who performed more consistently than Pestano in 2011 and 2012.
Lacking the triple-digit velocity that could intimidate batters, he relies on there being a large speed differential between his fastball and slider.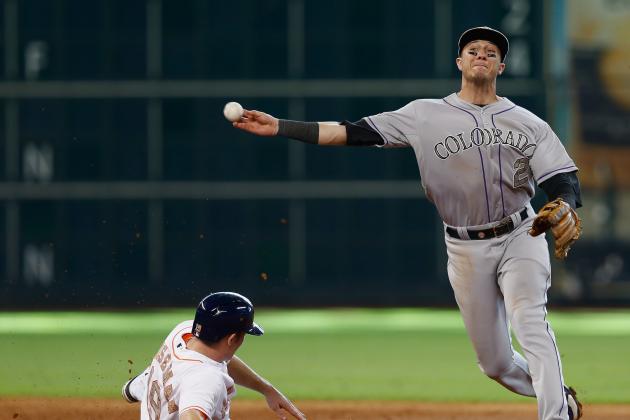 Scott Halleran/Getty Images
Troy Tulowitzki.
The most obvious of the no-brainers on this list, Troy Tulowitzki debuted for the Colorado Rockies barely a full year after signing.
When healthy, he's arguably the best shortstop in baseball. Baseball-Reference.com valued Tulo at 6.0 WAR or higher for all four of his semi-full seasons (500-plus plate appearances). MLB teams don't hand out nine-figure contract extensions to just anybody, ya know?
His 30-homer power and .986 career fielding percentage are both extraordinary by middle infield standards.
Honorable mention: Dexter Fowler (14th round, 2004)
He passed up scholarships at several prestigious universities to turn professional at age 18, and the Rockies are sure glad he did.
Fowler's athleticism is a perfect match for Coors Field. He's already the franchise's all-time leader in triples.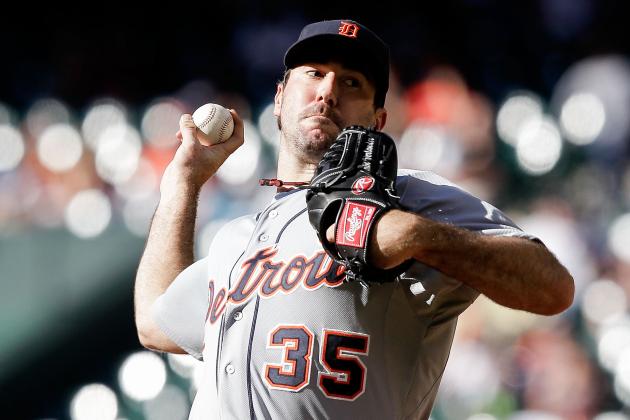 Bob Levey/Getty Images
Justin Verlander.
Justin Verlander has been durable, overpowering and efficient on the mound, not to mention a great ambassador for the sport during his days off. What more could you want from a rotation leader?
In 2011, he became the first pitcher in a generation to be named his league's MVP. Verlander still has the lethal combination of filthy stuff and pinpoint control to win plenty more major awards.
Keeping the right-hander in Motown hasn't been cheap, but nobody's more responsible for elevating the Detroit Tigers from laughing stock to perennial contender.
Honorable mention: Rick Porcello (1st round, 2007)
His production pales in comparison to Verlander's. That doesn't mean the club isn't grateful.
Porcello might be the best fifth starter in the majors, and at age 24, he has already pitched more career innings than most first-round picks ever will.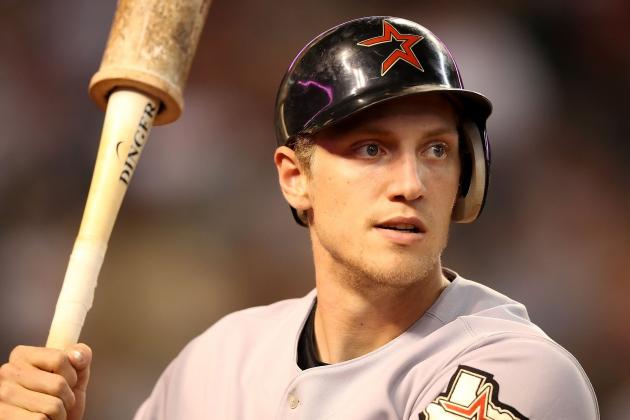 Christian Petersen/Getty Images
Hunter Pence.
Hunter Pence's style wasn't pretty, but a .290/.339/.479 batting line and 103 home runs had a huge influence in his five seasons with the Houston Astros.
They decided to move him prior to the 2011 trade deadline...for the right price. The Philadelphia Phillies wooed Pence away by including Jarred Cosart and Jonathan Singleton in the package, both of whom could get their first bits of MLB experience this summer.
Honorable mention: Bud Norris (6th round, 2006)
The baby-faced 2013 Astros don't have many veteran trade candidates...except for Bud Norris. Two months from now, he might be wrapped in another uniform.
The Astros already beat the odds by milking 100-plus starts from a sixth-round pick. Norris' strikeout rate has plummeted as he transitions to the American League, but there's no doubt that he belongs on a major league mound every fifth day.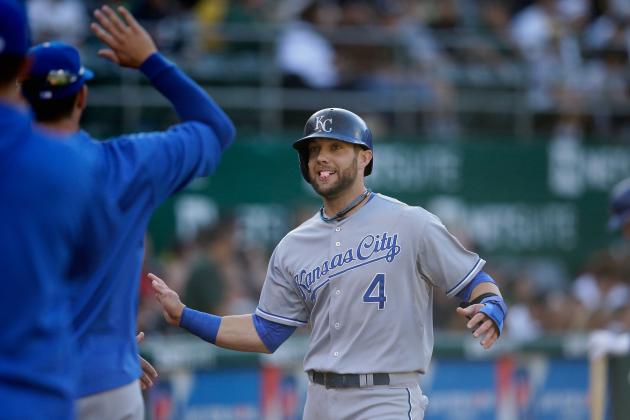 Ezra Shaw/Getty Images
Alex Gordon.
The Kansas City Royals didn't go easy on Alex Gordon. They refused to accept him as an .700 OPS guy, so they made him spend the bulk of the 2010 campaign in the minors despite a $1.15 million salary.
He returned as a Gold Glove-caliber outfielder who was finally tapping into the five traditional baseball tools. As the 2013 Royals struggle, Gordon is far and away their best offensive weapon.
Honorable mention: Billy Butler (1st round, 2004)
It reflects somewhat poorly on Butler's conditioning that he's relegated to full-time DH duty at such an early stage of his career. That said, he does one heck of a job in that role.
The durable 27-year-old—affectionately known as "Country Breakfast"—has driven in more than 500 runs in seven MLB seasons. He strikes out less often than most everyday players and can beat his chest about being a 2012 All-Star and three-time .300 hitter.
Honorable mention: Greg Holland (10th round, 2007)
In his first full campaign as closer, Holland has been grossly under-utilized. He's flat-out overpowering and adept at keeping baserunners rooted at first.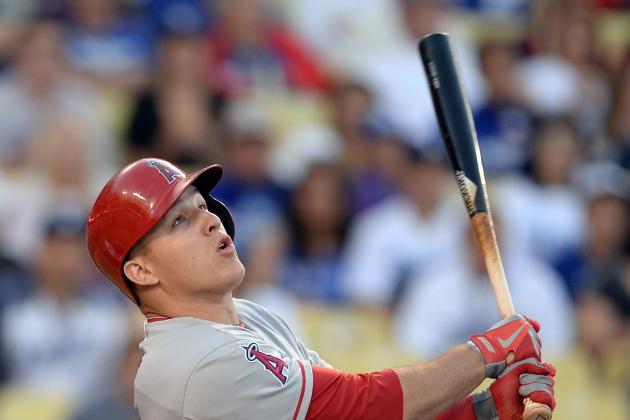 Harry How/Getty Images
Mike Trout.
In hindsight, it's hard to explain why two dozen teams passed on Mike Trout before the Los Angeles Angels selected him at No. 25 overall.
Last year, Trout cruised to the AL Rookie of the Year award with a .326/.399/.564 batting line, 30 home runs and 49 stolen bases. He's on pace for near-identical numbers in 2013.
The outfielder's excellence partially compensates for the disappointing performances of L.A.'s big-name free-agent acquisitions.
Honorable mention: Jered Weaver (1st round, 2004)
Weaver's streaks of 30-start seasons and top-five finishes in AL Cy Young Award voting will probably end this summer. But there's only a handful of pitchers with comparable command.
Traditionalists love his winning percentage and postseason success, while the sabermetricians gush over his OPS against and strikeout-to-walk ratio. Another decade of this quality will earn Weaver a plaque in Cooperstown.
Honorable mention: Mark Trumbo (18th round, 2004)
All indications were that Trumbo would be headed to baseball powerhouse USC for a college career. That's why he fell so far in the draft: signability concerns.
Instead, the Angels forked over a $1.425 million bonus to convince him to go pro immediately. He gradually worked his way through the Angels farm system, amassing more than 3,000 plate appearances across five levels.
Already a remarkable power hitter, he's performing better than ever in each of the triple-slash categories. Since debuting in September 2010, he leads all L.A. players with 74 home runs.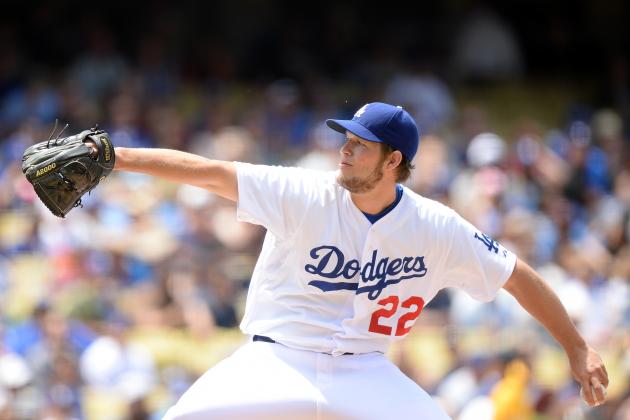 Harry How/Getty Images
Clayton Kershaw.
Clayton Kershaw is unbelievably accomplished at just 25 years of age. The only question regarding his third consecutive trip to the All-Star Game is whether or not he'll start it for the National League.
For the fifth straight year, Kershaw has been maintaining a sub-3.00 ERA. Makes you wonder how futile the already-underachieving 2013 Los Angeles Dodgers would be without him.
The lefty doesn't allow many baserunners to begin with (1.12 career WHIP). Those that do feel too intimidated by his world-class pick-off move to even think about stealing.
Honorable mention: Matt Kemp (6th round, 2003)
Kemp's past 12 mediocre months have obviously left a sour taste in everybody's mouths.
Try to remember how electric this magnificent athlete was prior to the hamstring and shoulder issues. He launched 51 home runs from Opening Day 2011 through April 2012. That total trumped Jose Bautista, Miguel Cabrera and every other human life form.
According to Baseball-Reference.com, Kemp accounts for nearly half the career WAR contributed by the players from the entire round in which he was drafted.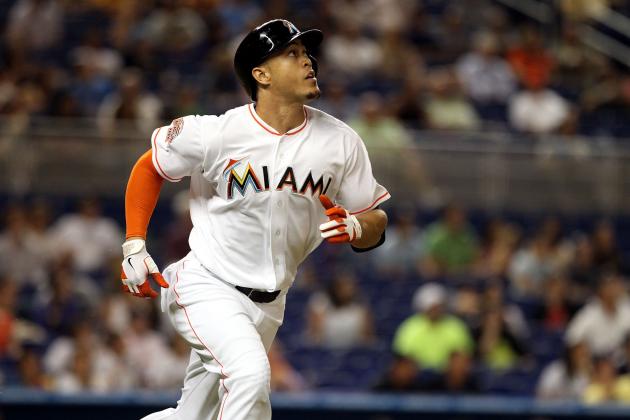 Marc Serota/Getty Images
Giancarlo Stanton.
Giancarlo Stanton has found tremendous major league success at an unusually early age. He'll soon become one of the few hitters to ever launch 100 home runs prior to gaining arbitration eligibility.
Perhaps the Miami Marlins will unload Stanton in the next year to avoid letting him bloat their payroll. If so, it should be for nothing less than a handful of surefire impact players.
Honorable mention: Jose Fernandez (1st round, 2011)
Not even 21 years old and Fernandez is already an above-average starting pitcher in the majors. The sexy strikeout rate could have been expected, but his immediate command and offensive impact must be a great comfort to the otherwise abysmal Fish.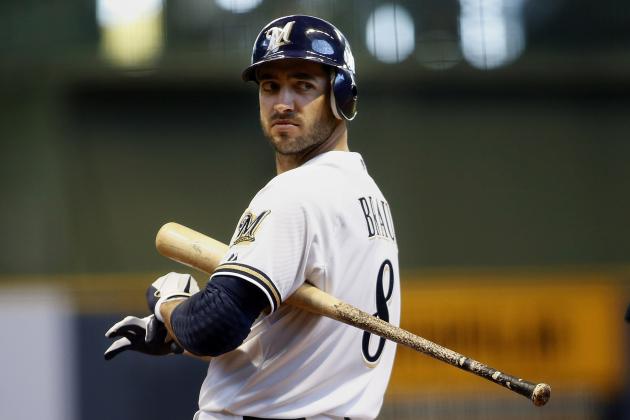 Mark Hirsch/Getty Images
Ryan Braun.
The shady Biogenesis situation will need to resolve itself before we make any definitive conclusions about Ryan Braun. But innocent until proven guilty, right?
Going by the numbers and anecdotes, Braun has been arguably the National League's most-productive offensive player since arriving at the highest level in May 2007. That attests to his dynamic power-speed combination and durability.
Honorable mention: Jonathan Lucroy (3rd round, 2007)
Lucroy is particularly sure-handed behind the plate to compensate for a pedestrian caught-stealing rate.
His .320/.368/.513 slash line from 2012 has proven to be difficult to replicate. Even if he turns out to be a .750 OPS guy, the Milwaukee Brewers should be pleased.
Hannah Foslien/Getty Images
Glen Perkins.
A first-rounder-turned-reliever usually isn't anything to brag about, but Glen Perkins is among the best in the business. After years of struggling to miss bats as a starter, he's the most stable piece of the Minnesota Twins bullpen.
He has maintained a 10.3 SO/9 and 4.05 SO/BB over the past three summers (151.2 IP).
Honorable mention: Scott Baker (2nd round, 2003)
There has been plenty of turnover in the Twins starting rotation in recent years, but Baker used to be a staple of it.
He endured nearly 1,000 innings from 2005-2011 before his elbow gave out, including a few seasons of at least 4.0 WAR.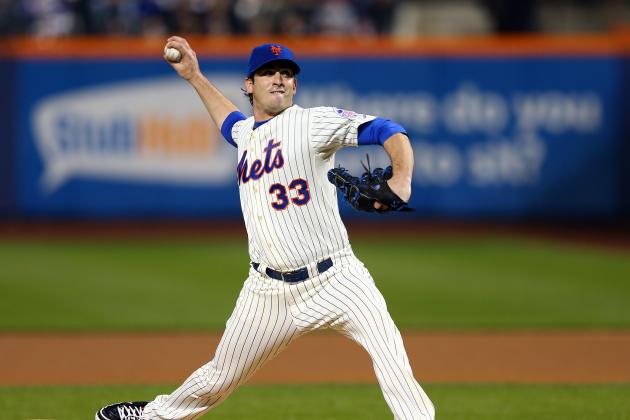 Elsa/Getty Images
Matt Harvey.
Matt Harvey is the only thing separating the 2013 New York Mets from baseball's worst teams. Within a few years, he could be leading them to pennant contention.
Harvey complements a fiery fastball with three effective off-speed pitches. Through 22 major league starts, he has never failed to pitch five-plus innings.
The 24-year-old is already a legitimate threat for the NL Cy Young Award (or at the very least, the strikeout title).
Honorable mention: Daniel Murphy (13th round, 2006)
Murphy produced with the bat from the first instant he advanced to the big leagues. The question was always whether or not he could competently field a position.
That's the perfect word to describe his performance at second base. He's not quite Dustin Pedroia, but his steady stream of singles and doubles certainly validates a starting job.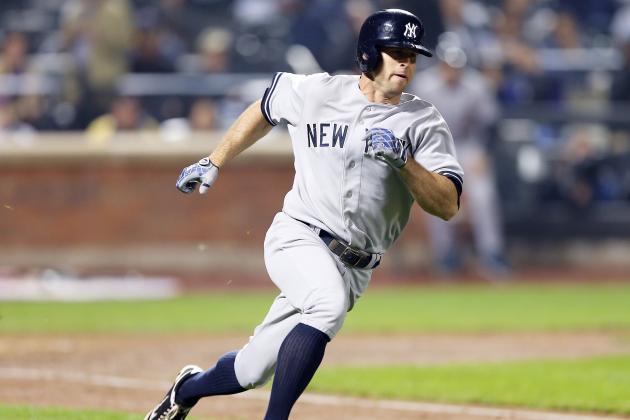 Elsa/Getty Images
Brett Gardner.
The College of Charleston doesn't exactly have a reputation for producing MLB stars.
The New York Yankees took a chance on undersized Brett Gardner, anyway. They've been rewarded with a pair of 40-steal seasons (at a high success rate) and stellar outfield defense.
Gardner is also one of the best bunters in the American League.
Honorable mention: David Robertson (17th round, 2006)
Robertson flew under the radar despite coming from the much more distinguished University of Alabama program.
The setup man extraordinaire—the 524th player taken in his draft class—looks like the front-runner to replace Mariano Rivera as closer next year. According to FanGraphs, his lifetime strikeouts per nine innings is second-best in the modern era (min. 250 IP).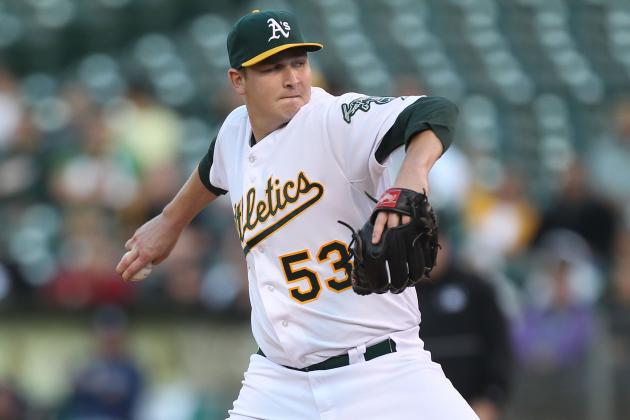 Jed Jacobsohn/Getty Images
Trevor Cahill.
Masterful job by the Oakland Athletics getting three good seasons out of Trevor Cahill, then flipping him to the Arizona Diamondbacks before he got expensive. The right-hander represented the A's in the 2010 All-Star Game and posted a 3.91 ERA during his 96 starts with the club.
In the December 2011 trade, Oakland received Ryan Cook and Jarrod Parker, both of whom have been integral members of a great pitching staff.
Honorable mention: Andrew Bailey (6th round, 2006)
Bailey wasn't always healthy during his tenure with the A's, but his dominance from 2009-2011 was irrefutable. He tallied 174 strikeouts in as many innings with a 2.07 ERA and 0.95 WHIP.
Just as importantly, they flipped him for young players before the cost became prohibitive. Most notably, Oakland acquired Josh Reddick, who emerged as a power-hitting defensive stud last season and has resembled that version of himself since recovering from a wrist injury.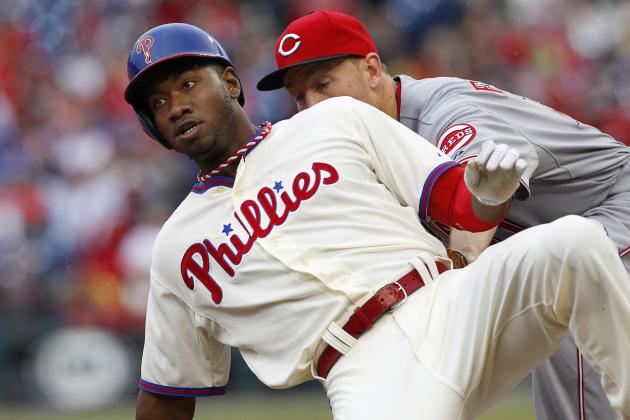 Hunter Martin/Getty Images
Domonic Brown.
Before Domonic Brown was one of baseball's top prospects, he was the 607th overall selection in the 2006 amateur draft. The Philadelphia Phillies deserve praise just for getting someone once so unheralded to stick on the active roster.
Now they are being rewarded for their patience. As of June 3, the outfielder leads the National League with 16 home runs. After providing sub-replacement-level value in parts of three major league seasons, Brown might be the most dangerous position player on the Phillies.
Honorable mention: Kyle Kendrick (7th round, 2003)
While Kendrick might not have the potential to reach superstardom, he's a decent addition to any starting rotation. He survives in hitter-friendly Citizens Bank Park by pounding the strike zone and inducing more ground balls that the average pitcher.
Kendrick has tossed 150-plus innings in three separate seasons, and in 2013, he could wind up around the 200 mark.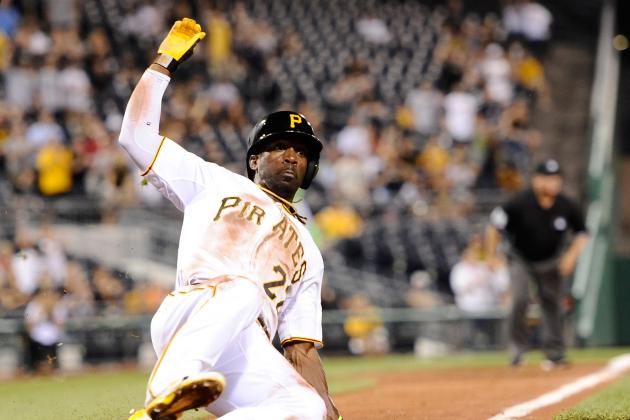 Joe Sargent/Getty Images
Andrew McCutchen.
The articulate outfielder is an excellent representative for the Pittsburgh Pirates on and off the field.
In 2012, Andrew McCutchen made the leap from dynamic regular to legitimate MVP contender. He nearly carried the franchise to a long-awaited winning season.
This year's Pirates appear to have even more staying power, largely because McCutchen is improving as a defensive player and gaining a greater understanding of how to run the bases.
Honorable mention: Neil Walker (1st round, 2004)
Like his über-popular teammate, Walker was selected with the 11th overall pick.
He has committed only 25 errors through 431 MLB games at second base. That's as many as some middle infielders make in a single summer.
Walker is a .278/.341/.422 career hitter who the Pirates would be wise to extend long term.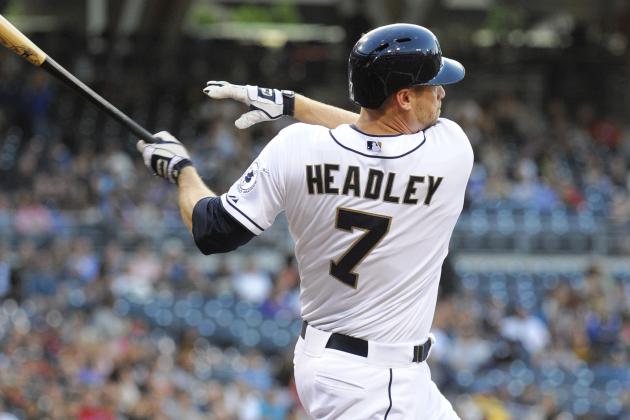 Denis Poroy/Getty Images
Chase Headley.
Last year's 31-homer binge was a little fluky, but Chase Headley can be an awfully valuable player by mashing only half that total annually.
This switch-hitting third baseman can be trusted to reach base often, make intelligent choices once there and make all the necessary plays with his glove.
Honorable mention: Jedd Gyorko (2nd round, 2010)
The rookie is already blossoming into the extra-base-hit machine the San Diego Padres projected him to be. He'll be an adequate replacement for Headley if the team decides to complete a trade, or a productive teammate on the other side of the infield.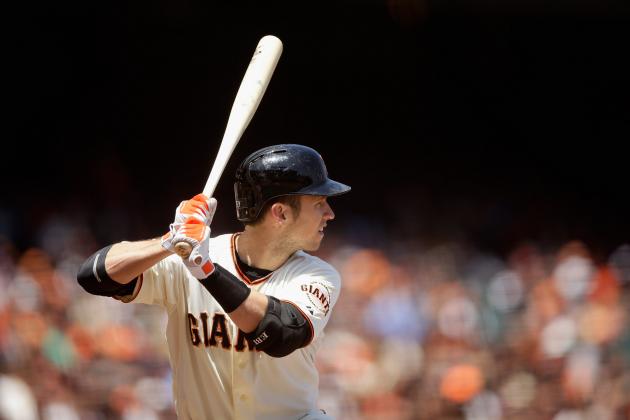 Ezra Shaw/Getty Images
Buster Posey.
Individually, there's not much left for Buster Posey to accomplish. Aside from a Gold Glove, he has all the obtainable individual hardware, and Yadier Molina isn't going to concede one to him in the foreseeable future.
This San Francisco Giants cornerstone is most comparable to Joe Mauer. Hopefully, Posey doesn't fall victim to as many stints on the disabled list.
Honorable mention: Madison Bumgarner (1st round, 2007)
The haters say that AT&T Park distorts his stats. Upon close examination, that's not really accurate (3.43 road ERA vs. 3.04 home ERA).
Who knows whether San Francisco clinches the 2010 and 2012 championships without his scoreless masterpieces in the World Series.
Honorable mention: Sergio Romo (28th round, 2005)
Romo quietly ranked among the most dominant MLB relievers before the Giants assigned him to the closer's role. His lifetime 0.88 WHIP makes Mariano Rivera look like Francisco Rodriguez.
Honorable mention: Tim Lincecum (1st round, 2006)
Yes, the Freak might be a liability now, but his two NL Cy Young Awards cannot be taken for granted. Seven seasons with a overall 3.41 ERA and 9.7 SO/9 is pretty rare.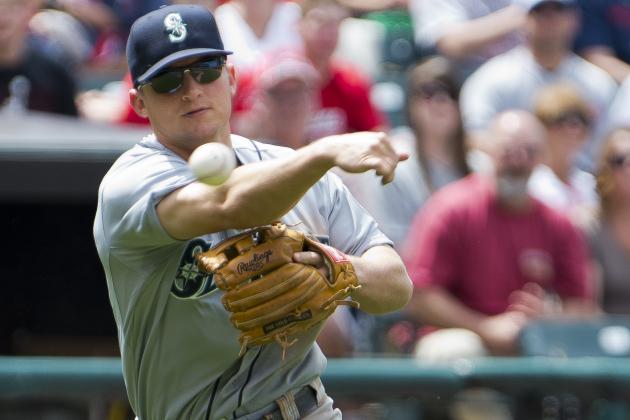 Jason Miller/Getty Images
Kyle Seager.
The third draft pick of the Jack Zduriencik era, Kyle Seager is a safe bet to survive in the Seattle Mariners lineup for years to come. That much cannot be said about any of their other position players.
Seager led the M's with 56 extra-base hits in 2012 (his first full season) and he's on pace for a considerably higher total this season.
Honorable mention: Michael Saunders (11th round, 2004)
Saunders gets the nod here on the strength of his first full season (.247/.306/.432, 19 HR, 21 SB). Despite missing several weeks of 2013 due to injury, there's a decent chance he matches that production.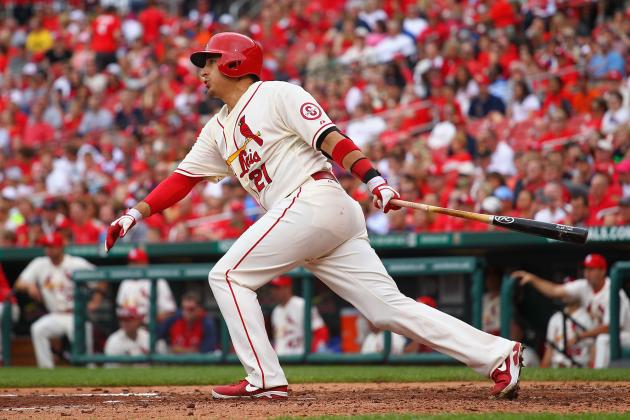 Dilip Vishwanat/Getty Images
Allen Craig.
Allen Craig doesn't have the same high ceiling as either of the pitchers listed below.
Still, it's not easy to find a powerful and versatile position player—not to mention a perennial .300 hitter—in the 8th round of the draft. The St. Louis Cardinals control his fate at a reasonable rate through the 2018 season.
Honorable mention: Lance Lynn (1st round, 2008)
Chubby Lance Lynn was an All-Star. If skinny Lance Lynn doesn't become one in 2013, it will be mostly due to the excellence of his fellow rotation members.
All the peripherals suggest that this right-hander can be a valuable contributor for years to come.
Honorable mention: Shelby Miller (1st round, 2009)
Miller's sample size is much smaller, though the potential for greatness must have the St. Louis front office salivating.
The only drawbacks to pitching him and Lynn every five days are the ugly hacks they take at the plate.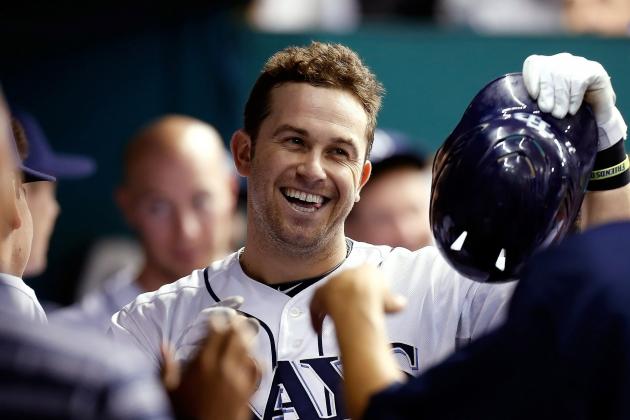 J. Meric/Getty Images
Evan Longoria.
The Tampa Bay Rays barely let a week of Evan Longoria's major league career pass before offering a guaranteed seven-year contract. The notoriously thrifty franchise has since lumped a nine-figure extension on top of that.
He averaged 28 HR and 100 RBI from 2008-2011 as a third baseman while making gorgeous defensive plays. Since returning from a 2012 hamstring injury, Longoria has reverted back into that MVP-caliber guy.
Honorable mention: David Price (1st round, 2007)
Fun fact: Zero No. 1 overall picks have ever been enshrined in Cooperstown.
Ken Griffey Jr. will fix that in the near future. Maybe Price can become to first pitcher to join him.
Baseball insiders have speculated that the Rays might trade the reigning AL Cy Young Award winner to revamp their farm system. That's only going to come to fruition if another team proposes to part ways with a half-dozen quality players.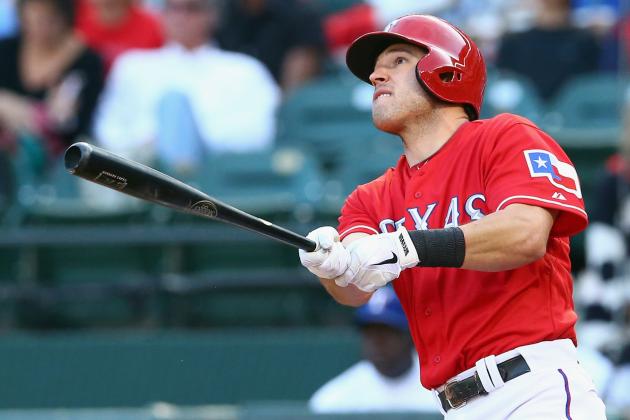 Ronald Martinez/Getty Images
Ian Kinsler.
The Texas Rangers have a knack for finding superb players in the later rounds.
Ian Kinsler is now one of the team's leaders in this post-Michael Young era. Whether or not Rangers fans choose to believe it, he's a better player than the franchise's all-time hits leader ever was.
Aside from being an exceptional defender at second base, Kinsler has great plate discipline and an advanced understanding of game situations while on base.
In a 34-game postseason sample, he's a .311/.422/.484 hitter.
Honorable mention: Derek Holland (25th round, 2006)
Though a zillion players were chosen before Holland in the '06 draft, only a handful can put more on their resume up to this point.
This marks the third full season for the southpaw in Texas' starting rotation. So far, it's been Yu Darvish-esque (5-2, 2.81 ERA, 4.00 SO/BB in 73.2 IP).
Honorable mention: Mitch Moreland (17th round, 2007)
With a .283/.335/.539 slash line and 25 extra-base hits, there's a case to be made that Moreland belongs on the AL All-Star roster.
The baseball world might overlook his performance, but the Rangers certainly don't. He's been the only player to appear in each of their first 56 contests.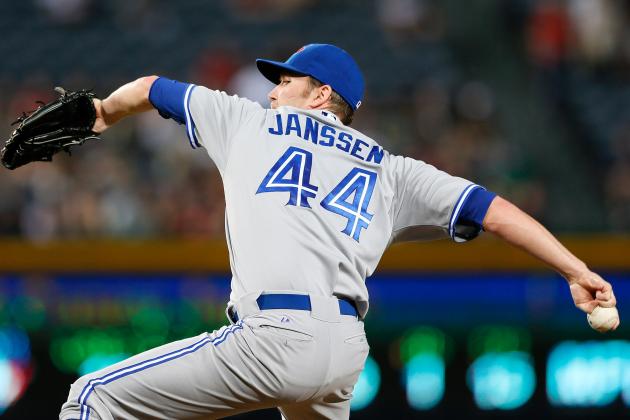 Kevin C. Cox/Getty Images
Casey Janssen.
Casey Janssen already has three seasons of 50-plus innings pitched and a sub-3.00 earned run average. That distinguishes him and Jonathan Papelbon from all other draft picks of the last decade.
His strikeout-to-walk ratio since the start of 2012 is among the best in baseball.
Honorable mention: Adam Lind (3rd round, 2004)
Toronto Blue Jays general manager Alex Anthopoulos was critical of Lind last summer for his lax work ethic and poor conditioning.
But prior to that, he made a hobby out of terrorizing right-handed pitching. And without much recognition, the first baseman/designated hitter boasts a stellar .323/.410/.526 slash line in 2013.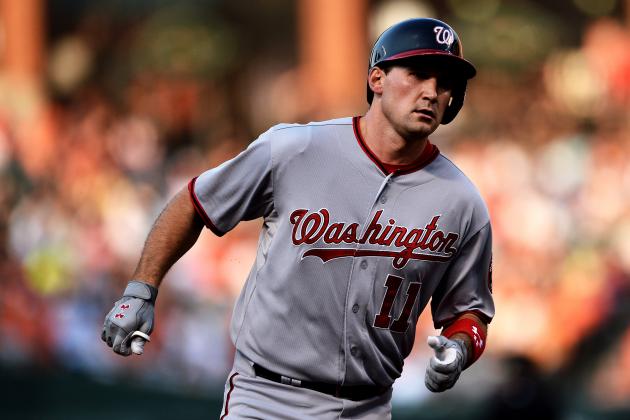 Patrick Smith/Getty Images
Ryan Zimmerman.
You think Bryce Harper and Stephen Strasburg were rushed to the big leagues? They've got nothing on Ryan Zimmerman.
Two-and-a-half months removed from signing with the re-branded Washington Nationals, the third baseman was smacking around pitchers nearly twice his age.
Though a bit injury-prone, Zimmerman has been wildly successful for the Nats. He's first in Washington's history in terms of WAR, home runs and games played.
Honorable mention: Bryce Harper (1st round, 2010)
He plays the game like his hair is on fire, which leaves him susceptible to contusions and soreness, as well as more worrisome health problems.
But Harper is thriving in the majors at age 20—34 HR, .851 OPS in first 183 games—and one of the most talented players we've ever seen.
Honorable mention: Jordan Zimmermann (2nd round, 2007)
It's early June and Zimmermann has already thrown three complete games in 2013. Despite a modest strikeout rate, we cannot deny that he's the best pitcher on the Nationals right now.
Honorable mention: Stephen Strasburg (1st round, 2009)
His untouchable stuff alone brings oodles of publicity to an organization that nobody really acknowledged about five years ago.
Worst-case scenario: Strasburg can't stay healthy enough to become a true superstar. On the bright side, he's nearly halfway to Mark Prior's career innings total and capable of helping out offensively.