Is the Transfer Window or Developing Talent the Key to Victory?
Denis Doyle/Getty Images
One of the most frequently debated topics in football is what is more valuable: buying talent or raising it?
Plenty of clubs across Europe and the world are capable of producing high quality talent that breaks through into the first team to become a key part of the side. Conversely, there are an increasingly high number of clubs now with the means to buy their way to glory.
So which method is more effective and which one is more likely to succeed in the long run?
There is no obvious answer as both nurturing skills and a pragmatic approach to transfer dealings are highly valued skills in today's climate.
Starting with the transfer window, the two different times of business for European sides, once in January and one from June until August have different values to the teams that use them.
Starting with the winter transfer window, the 31-day opening can provide a boost at both ends of the table. Some teams need that extra, added bit of talent to carry them over the finish line at the right end of the table, but teams struggling against relegation can equally buy in a player that can guarantee the goals that will earn survival.
The summer transfer window is a bit different.
It takes careful planning to build a team so that you can add elements to your squad that you do not already have at your disposal. It requires long-term thinking, something that many clubs today are incapable of, which allows the teams that can think ahead to flourish without attracting widespread attention.
Both windows can offer a club the opportunity to buy a player in-form. However, during the season that player's price is likely to be higher than it would be in the off-season. Someone who has performed consistently well (if tracked for a considerable period of time), will be less expensive and probably more likely to provide good value for money.
In the winter transfer window in particular, teams are rushed into deals that often don't actually make sense in the long-term.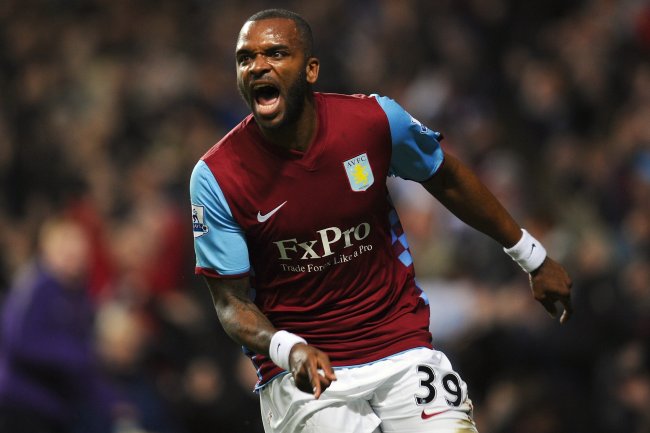 Clive Mason/Getty Images
January is seen as a short-term fix: for example, a team battling relegation like an Aston Villa buys a Darren Bent to score the goals to keep a side in the division, but it is a costly move in the long run. In 2011, Villa signed Bent for a club record fee in excess of £18million and he scored nine goals in 16 matches.
Although the outlay was against the principles of club owner Randy Lerner, the move paid off and Villa avoided relegation. However, in the two seasons since, it has become obvious that the England international does not fit with the club and has since become and expensive bit part play.
That is the danger of the transfer window. It is great when looking for limited impact, but difficult to find real value. That said, Premier league survival was Villa's aim and they achieved it thanks to Bent.
A player can be in good form for a short space of time, leading to an over-priced move and the player being unable to live up to expectations and that is what has happened at Villa Park.
There are teams currently who rely almost solely on invested talent too.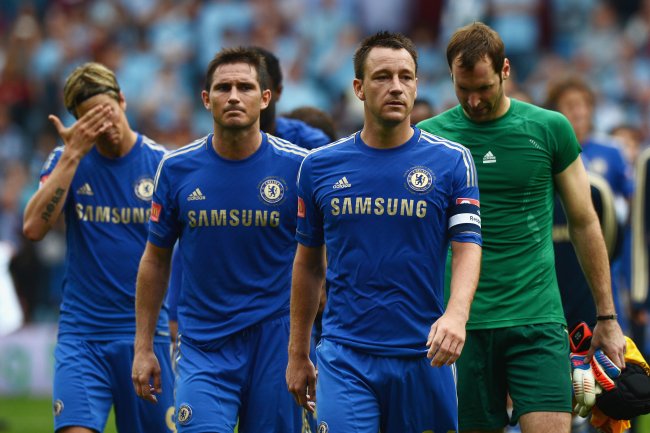 Gareth Copley/Getty Images
Chelsea, Manchester City and Paris Saint-Germain are big European sides who have a small number of home grown talents that play regularly, or at least semi-regularly, and the rest of the team is assembled at high cost.
The method of using the transfer market to obtain success is effective if you are only looking for short-term success like avoiding the drop or ensuring that you have enough firepower to secure a title or win a cup.
But in terms of establishing a long-lasting strength in depth or forming a side capable of sustained success, there are better methods.
Developing talent is a method with a greater chance of success over time, but less of an immediate impact.
For a start, the method is cheaper. The clubs that tend to produce an abundance of young talent are also those with little option but to produce their own talent because they simply can't afford to keep buying it.
Of course there are exceptions to this with teams such as Barcelona who are able to produce schools of talented footballers. They could arguably field a side of youth academy products capable of winning La Liga if they wanted to.
That is another massive benefit of raising your own talent.
The values of the club are hammered into players from a young age so that in the future they are more loyal to their employers and also more realistic when it comes to finances and matching their ambitions with the club's.
This helps the club to form an identity.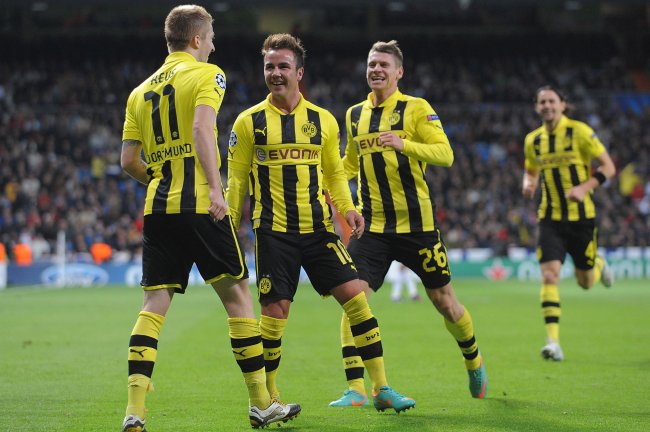 Denis Doyle/Getty Images
For example, Champions League finalists Borussia Dortmund were on the verge of bankruptcy less than 10 years ago. They had no choice but to invest what little money they had on their youth academy and then rely on it to bear fruit.
The result?
Two Bundesliga title, one german Cup (as part of a double) and a European Cup final with one of the youngest and most vibrant sides in Europe whose mentality has been forged by years of hard work to regain the ground lost in financial mess.
Only the loyalty and determination of the club's suffering fans and their local produce has enabled the club to completely overcome their obstacles.
Of course it is not possible to raise a player of sufficient calibre in every position all at the same time, so those teams adept at nurturing young talent need to invest to some degree.
Depending on the size of the club, the best young players can get poached at a young age. That then enters the club who raised them into the transfer market to look for a replacement.
The same cycle repeats a few times and the club earn a reputation as a selling club.
But in reality, they have become so adept at raising talent that that it gets taken at a young age and the club get less money back for their investment of time and effort.
This season's Champions League final is a perfect example of home-developed talent being an important part of a winning strategy, but also excellent use of the transfer market in two very different ways.
Bayern Munich and Borussia Dortmund used 14 German players in the showpiece match at Wembley Stadium last weekend.
Five of them were starting for Jupp Heynckes' side and seven were starting for Jurgen Klopp's.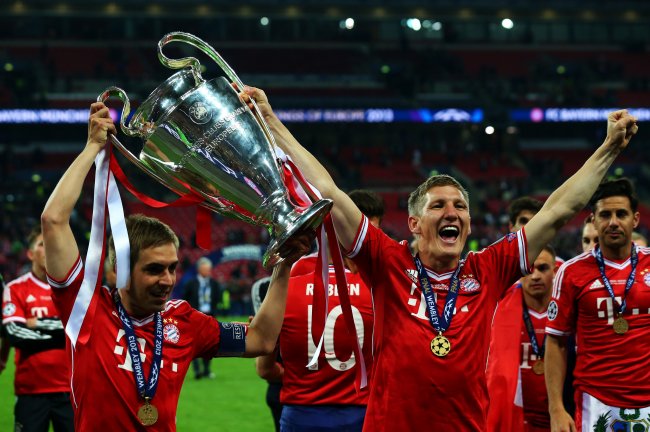 Alex Livesey/Getty Images
Four of those players were raised by Bayern; Phillip Lahm, Bastian Schweinsteiger and Thomas Muller, not forgetting Dortmund's Mats Hummels who joined the Bavarians as a six-year-old before later transferring to the Yellow-Blacks.
Three were brought through the Dortmund youth academy, Marco Reus, Kevin Großkreutz and Marcel Schmelzer.
All of them are of international quality.
Both sides were also missing considerable talents raised in-house with Mario Gotze (soon to join Bayern), Toni Kroos and Holger Badstuber all missing out through injury.
The pair have been lauded for their different approaches to success, but Dortmund's is born almost entirely out of youth and extremely canny scouting and transfer dealing.
Robert Lewandowski, one of Europe's hottest properties currently, was bought for a now small fee of €4.5million. He is now worth ten times that amount thanks to his progress under Klopp.
Lukasz Piszczek was bought as a striker from Hertha Berlin and now plays as a full back and Jakub Blaszczykowski has appreciated in value since his arrival at Signal Iduna Park six years ago.
This innovative transfer policy and focus on youth development has allowed Dortmund to compete on a number of levels with modest resources.
Bayern's approach is different but just as effective.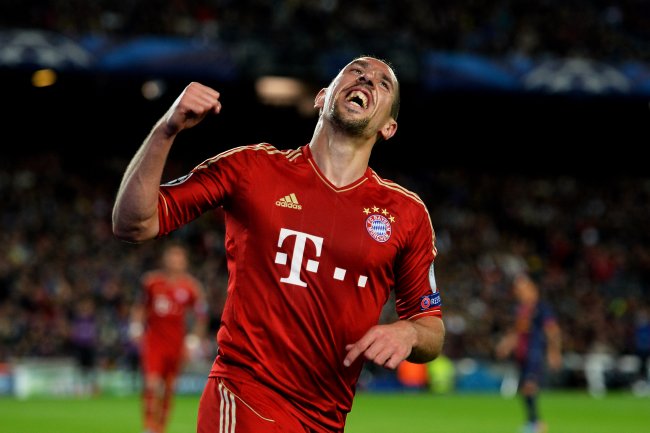 Lars Baron/Getty Images
The Bavarians' match winner on the night was Arjen Robben, and the likes of Franck Ribery and Javi Martinez contributed massively alongside the local raised talent of Lahm, Schweinsteiger and Muller.
Robben, Ribery and Martinez have all been substantial investments for Bayern, but the club has extensively researched these players before investing in them to make sure that they fit the team's style of play, the mentality and most importantly, that they buy into the culture of the club.
That way, the club can get the maximum out of their investment and rarely deliver expensive dud purchases.
Bayern's approach is all about quality, something that they can afford to prioritise on a developmental and financial level given their accumulated success.
They dominate the domestic landscape and their infrastructure is something that has been perfected in time through sustained victory. They raise supremely talented young players, but also buy in top quality imports from all over the world.
However, they still pay particular attention to domestic talents raised by other clubs such as Manuel Neuer, Mario Gomez, Dante and Luiz Gustavo to name a few.
There is no right or wrong way to be victorious, but there are clubs that have perfected techniques that work for them. Bayern and Dortmund are perhaps the two most topical who best demonstrate the ideal blend between youth development and investment currently.
This article is
What is the duplicate article?
Why is this article offensive?
Where is this article plagiarized from?
Why is this article poorly edited?