Power Ranking the Best MMA Fights That Will Take Place in June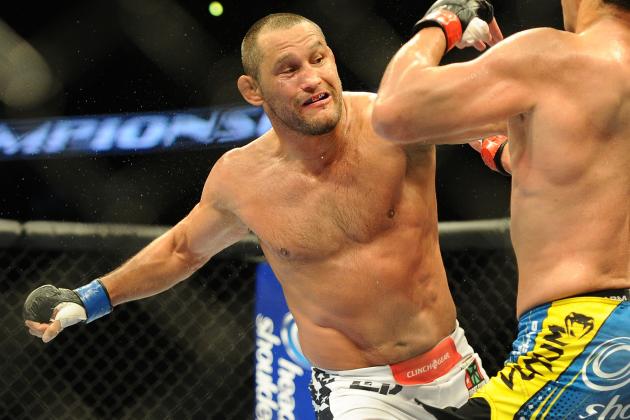 Jayne Kamin-Oncea-USA TODAY Sports

With another turn of the calendar, a new month brings us more exciting fights in the world of MMA. From the UFC to the regionals of the sport, June promises to bring us some exciting and important fights.
The UFC will put on two events with UFC on Fuel TV 10 and UFC 161, both on foreign soil (Brazil and Canada, respectively). Bellator returns with the first installment of their summer series, and other smaller promotions such as KSW and World Series of Fighting return to television screens worldwide.
Here are the ten best fights you will see this month.
Begin Slideshow

»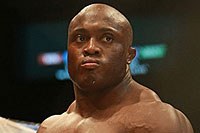 sherdog.com
When: June 7
Where: Titan Fighting Championship 25: Fight for the Troops 2
There is always some kind of hype around former WWE star Bobby Lashley when he enters an arena of combat, but the build for his upcoming fight with Kevin Asplund has been somewhat silent.
The former collegiate and professional wrestler has not fought in over a year since losing a close decision to James Thompson in India's Super Fight League. However, "The Dominator" may have a favorable matchup when he takes on striker Kevin Asplund.
When Lashley isn't gassed, he is as dangerous as any heavyweight in the Octagon. Look for him to drag Asplund to the mat early and fish for a submission.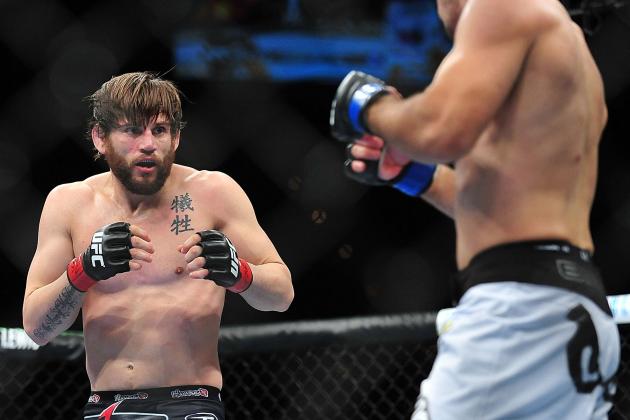 Gary A. Vasquez-USA TODAY Sports

When: June 14
Where: World Series of Fighting 3
Two UFC veterans main event the third installment of World Series of FIghting, when recently-released Jon Fitch takes on WSOF veteran Josh Burkman.
Fitch was released from the UFC following his latest outing which was a loss to Demian Maia. He has won just once since 2011, going 1-2-1 in that stretch.
Since Burkman's departure from the UFC, he has stayed busy going 7-1, including WSOF wins over UFC veterans Gerald Harris and Aaron Simpson. Burkman now gets a chance at redemption, as he lost to Fitch at UFC Fight Night 4 in 2006.
Both men are wrestlers, so that may cancel out into a striking battle. Otherwise it could be a grinding, hold-them-against-the-cage fight that elicits boos.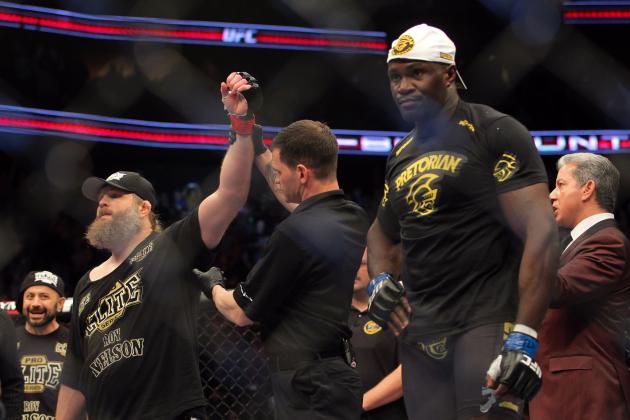 Brad Penner-USA TODAY Sports

When: June 15
Where: UFC 161: Evans vs. Henderson
Though it is a late addition to the main card due to various injuries and reshuffles, Roy Nelson vs. Stipe Miocic has all the makings of a fun fight.
Nelson is the one shot, one kill puncher with a jaw of granite and a belly like jello. His recent path of destruction he has carved out in the heavyweight division has seen him lay waste to men like Matt Mitrione and Cheick Kongo.
Miocic is a young gun with good wrestling and boxing skills that will likely have the quickness and athleticism edge. A stick-and-move strategy may give him the best chance here, as he wants to stay out of the wheelhouse of Nelson.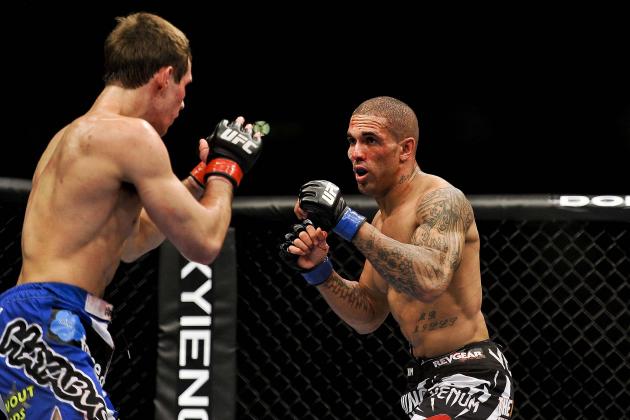 Paul Abell-USA TODAY Sports

When: June 1
Where: Cage Warriors 55
This weekend, Cage Warriors 55 has a welterweight title fight between current champion and top Irishman Cathal Pendred and UFC veteran Che Mills.
Pendred's current three-fight winning streak has come in impressive fashion, as the Cage Warriors champ has beaten the likes of UFC veteran David Bielkheden, Bruno Carvalho and former champion Gael Grimaud. He has power in his hands, but has shown an all-around game that may deserve a call from the UFC in the near future.
Mills is fresh off his release from the UFC, a stint that saw the Brit go 2-1 (1 NC). Mills is a striker, a skill which he showed off in the Octagon when he wasn't being put on his back.
This one should be very interesting.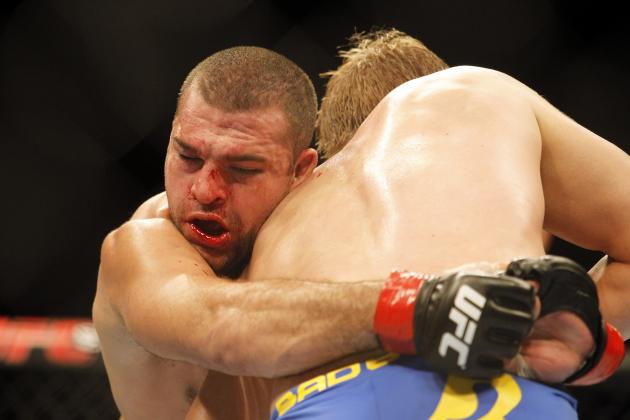 Joe Nicholson-USA TODAY Sports

When: June 15
Where: UFC 161: Evans vs. Henderson
A rematch is afoot at UFC 161, when fellow Brazilians Antonio Rogerio Nogueira and Mauricio Rua square off in Winnipeg. The first encounter saw Rua snag a unanimous decision victory over Nogueira in Pride.
Rua has not won more than one fight in a row since 2009. He has shuffled wins and losses in that time, perhaps showing the wear-and-tear MMA has done to his body.
Nogueira will try to counter Rua's Muay Thai with his refined boxing skills. "Little Nog" has won two straight against former champs Tito Ortiz and Rashad Evans, looking perhaps to jump into the title picture.
Rafael Suanes-USA TODAY Sports

When: June 21
Where: RFA 8: Pettis vs. Curran
Flyweights main event RFA 8 with gold on the line, as long-time veteran Jeff Curran takes on up-and-comer Sergio Pettis. This will be a battle between old school and new school.
Curran recently made the drop to 125 successfully after being released from the UFC after an 0-2 stint with the company. Curran looked great in his debut, winning an entertaining decision over underrated Joshua Killion.
Pettis has star written all over him because of an impressive start to his career and his relation to brother Anthony Pettis. Sergio is a great striker that has developed his grappling game to the point of competence.
If Curran can make this a grappling match and use his experience, the ball is in his court. If Pettis keeps this on the feet, he could have a belt in his trophy case in the near future.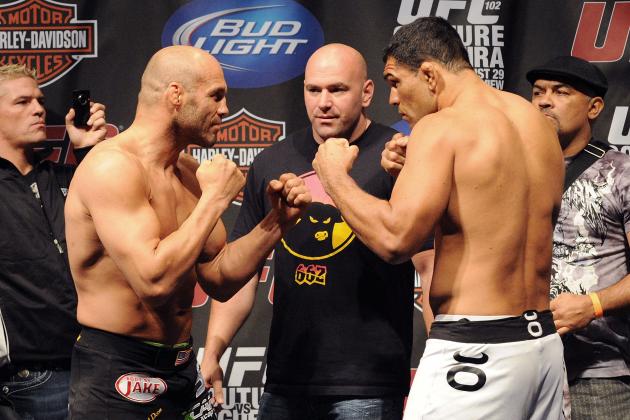 Jon Kopaloff/Getty Images

When: June 8
Where: UFC on Fuel TV 10: Nogueira vs. Werdum
If you love top-ranked heavyweights, than you will love UFC on Fuel's next main event. The legendary Antonio Rodrigo Nogueira and Fabricio Werdum, fresh off coaching stints on The Ultimate Fighter Brazil, will meet in the Octagon in a rematch from Pride in 2006 where Nogueira took a unanimous decision nod.
Both men are top-level grapplers, but Werdum is considered one of the best, if not the best, in mixed martial arts today. However, Nogueira has solid boxing, which could give Werdum's developing stand up trouble if they engage on the feet.
This will be a very close fight and provide a possible candidate for a No.1 contender's fight in their next outing.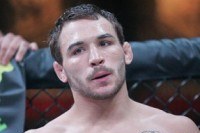 sherdog.com
When: June 19
Where: Bellator 96: Chandler vs. Jansen
Bellator lightweight champ and poster boy Michael Chandler makes a return to the cage for the Bellator summer series when he defends his strap against top contender and tournament winner Dave Jansen.
Chandler is undefeated, as the former collegiate wrestler has dominated all comers. He has beaten a whose-who of Bellator talent, including Rick Hawn, Akihiro Gono, Patricky Freire and Eddie Alvarez.
Jansen has almost double the fights Chandler has had in his career and has been quite successful. His only two losses came in the WEC, but has since won the Bellator tournament, beating Magomed Saadulaev, Ricardo Tirloni and Marcin Held along the way.
Will this be Jansen's crowning moment or will Chandler continue to beast it up in the Bellator 155-pound division?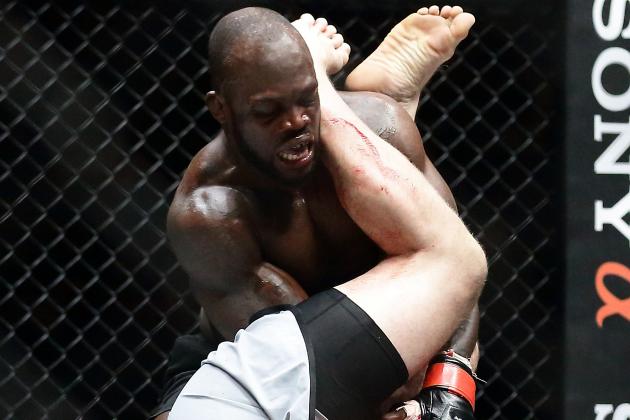 Suhaimi Abdullah/Getty Images

When: June 8
Where: KSW 23
Two of the best middleweights not currently in the UFC will fight in Poland, when Mamed Khalidov meets Melvin Manhoef. This is a fight that hardcore fans salivate over just thinking about it.
Khalidov has long been called for to be signed by the UFC, but with the money he makes with KSW and his religious commitments that keep him out of fighting for extended periods of time, it has not been in the cards. Khalidov's last five fights have all been victories against UFC veterans, showing his skills (James Irvin, Matt Lindland, Jesse Taylor, Rodney Wallace and Kendall Grove).
Manhoef is the scariest striker in terms of power that roams 185. He has knocked out the iron-jawwed heavyweight Mark Hunt in the past, a testament to the stopping power the Dutchman possesses.
Keep an eye on this bout.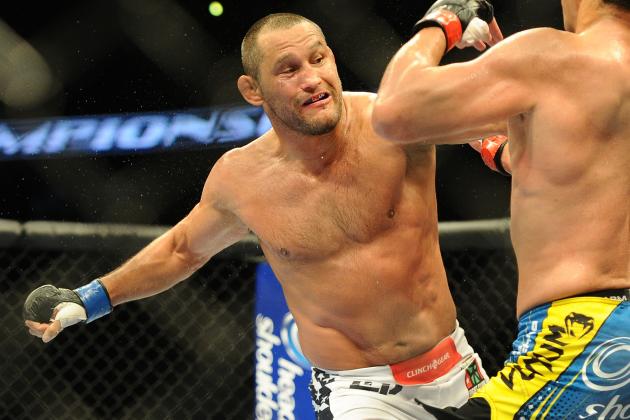 Jayne Kamin-Oncea-USA TODAY Sports

When: June 15
Where: UFC 161: Evans vs. Henderson
The new main event of UFC 161 should be a good one, as former champions Rashad Evans and Dan Henderson meet with the opportunity to get back into the title hunt.
Both men are coming off losses, as Evans took a decision setback to Antonio Rogerio Nogueira and Henderson was outpointed by Lyoto Machida. Both have power in their fists and great wrestling, which make them near clones of each other.
If Evans does not look to just lay on Henderson, this could be quite entertaining. Time will tell, though, how this bout will go down.