5 Fights That Make Sense for Carlos Condit When He Returns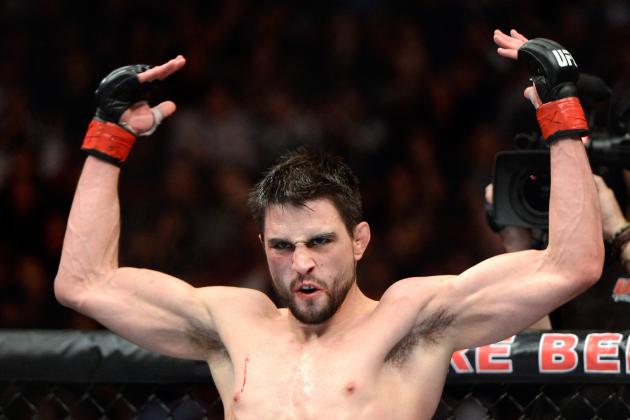 Eric Bolte-USA TODAY Sports

Carlos Condit has dropped two straight bouts, but they were good showings against champion Georges St. Pierre and No. 1-ranked Johny Hendricks. Condit's No. 2 ranking is well deserved considering what he has shown against the two best in the division.
Condit's manager Malki Kawa mentioned that he will talk to Condit to see if he wants to return in August or September.
Condit deserves a top 10 opponent, but the majority of the ranked fighters are already booked and would be unavailable for those dates. That makes it a bit harder to line him up with a well-ranked athlete for his return. Also, other fighters that are near the top 10 would have trouble making the turn around for the date.
That leaves few quality options.
Here are five options for Condit's return to the Octagon.
Begin Slideshow

»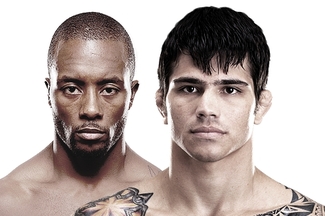 Photo Credit: Zuffa LLC
Erick Silva and Jason High will meet in a significant welterweight tilt at UFC on Fuel TV: Nogueira vs. Werdum on June 8.
It would be a relatively quick turnaround for the winner of the fight, but it would be one they couldn't turn down. The opportunity to go in against the No. 2-ranked fighter would be very enticing.
Both High and Silva are on the brink of cracking into the top 10.
Silva suffered his first true loss to Jon Fitch back in October. That was the last time he was in the cage, and when he steps back in, High will test his wrestling once again. High is the winner of his last seven. That includes a win over welterweight prospect Jordan Mein.
Either fight would be a nice return bout for Condit, and a big chance for the winner of the June meeting.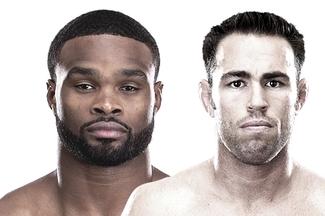 Photo Credit: Zuffa LLC
Tyron Woodley and Jake Shields will meet on June 15. It would also be a quick turnaround, but the same logic applies here as it did for High vs. Silva.
Fighters who are close to entering the top 10 of the division couldn't pass up a shot at Condit.
Shields is making his return to 170. He is coming off a suspension for failing a post-fight drug test at UFC 150. He defeated Ed Herman but had the result overturned due to the positive test.
Woodley made a successful UFC debut in February with a brutal KO of Jay Hieron. A victory over Shields could move him into the UFC rankings.
With limited options on the table, the winner of this bout against Condit makes a lot of sense and would be quality action for all involved.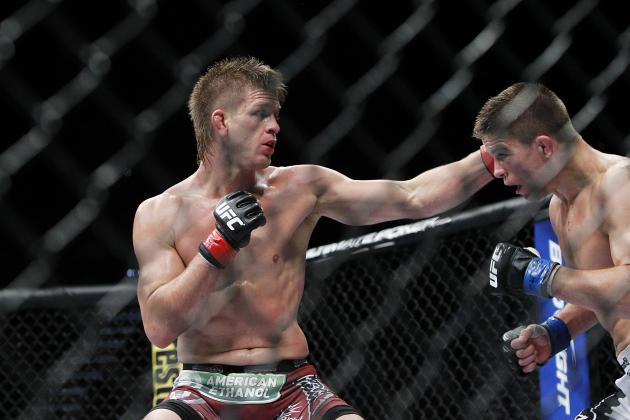 Gary A. Vasquez-USA TODAY Sports

Mike Pyle won his fourth straight at UFC 160, and the win over Rick Story should earn him a bigger fight in his next outing.
If other fighters are not ready to challenge Condit, Pyle is a prime choice.
The timing would work out for Pyle's return, and Condit would be fighting a well-rounded veteran on a nice win streak. There is no bigger fight Pyle could hope for if the UFC calls his name for the bout.
It was a rough three-round battle against Story, but if September is the date chosen for Condit's return, it will work out fine for Pyle. He should probably lobby for this fight while he can. It makes a lot of sense for him to try and get the Condit fight.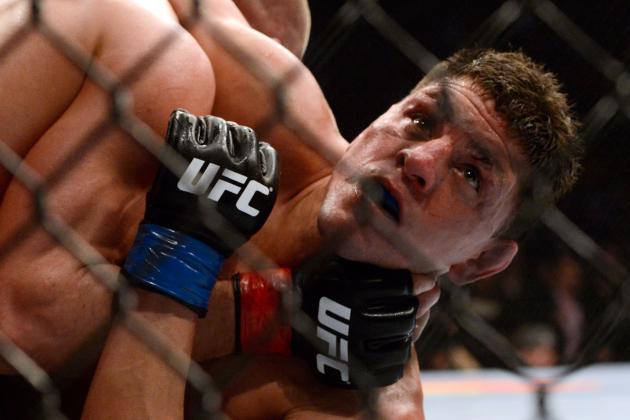 Eric Bolte-USA TODAY Sports

This bout is entirely dependent on Nick Diaz coming out of his retirement. It is a fight that would be highly marketable as a co-main event for a PPV.
Their first meeting was for the UFC's interim welterweight championship. Condit's superb gameplan won the day and title for him, and it frustrated Diaz.
Would Diaz love a rematch against Condit? Diaz doesn't dodge challenges, but it may not be the fight that could draw him out of retirement.
If the fight is available, it may be Condit's best option.
It's a fight that could earn both men good money, and settle a score.
Eric Bolte-USA TODAY Sports

The best option for Carlos Condit is non-retiree, and No. 7-ranked, Martin Kampmann.
Not only is he an active fighter and ranked, but Kampmann gave Condit his first UFC loss. It was a tightly contested battle that two judges saw for Kampmann. The split-decision loss is something Condit would want to remove from his record.
Kampmann hasn't been seen since UFC 154. He was knocked out in quick fashion by No. 1-ranked Johny Hendricks.
This fight features two of the division's best against one another with potential big title implications depending on the outcome of GSP vs. Hendricks.
This is the fight that the UFC, and Condit, should be eyeing in late summer.