NHL Free Agency: Soon-to-Be UFAs Whose Values Have Plummeted in the Playoffs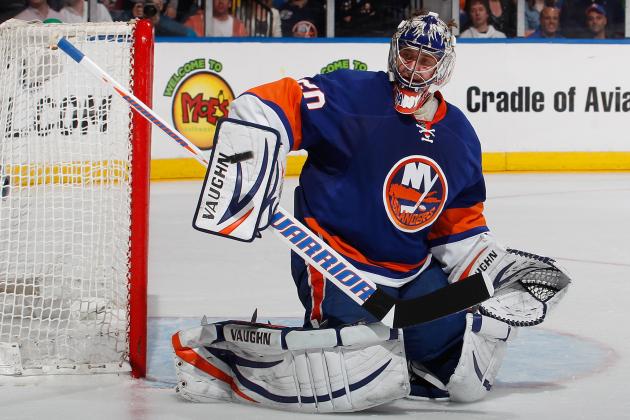 Paul Bereswill/Getty Images

No event judges the true free-agency worth of an NHL player as harshly as the Stanley Cup playoffs do.
These six upcoming free agents found that out the hard way.
Hoards of talented skaters with expiring contracts—exactly 100 of which made $1 million or more in 2013—will be hitting the open market on July 5th, gauging their offers and potentially picking a new city in which to play hockey.
In the meantime, however, a pseudo-stock market on those pending UFAs has developed with the current trends directly tied to the events of ongoing NHL postseason. For a certain half-dozen players, their performances are doing absolutely no wonders for their projected free-agent value.
What's gone wrong for each of them in the playoffs, and how is affecting their respective July values? A breakdown of six soon-to-be UFAs with rapidly declining free-agent worth falls on the coming slides.
Begin Slideshow

»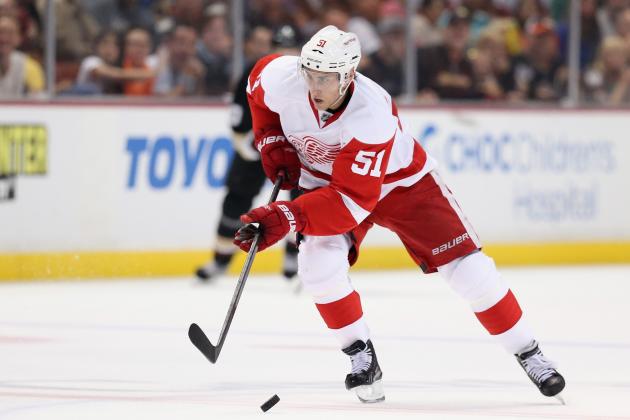 Jeff Gross/Getty Images

After entering the 2013 regular season projected as a top contract-year player, Valtteri Filppula's campaign was rather underwhelming as a whole.
The 29-year-old winger scored just nine goals and 17 points in 41 appearances for the Detroit Red Wings. In the playoffs, Filppula was slightly better, registering six points in 13 games, but he still faltered when it mattered most—the Finland native was scoreless with a minus-three rating in the Wings' season-ending three-game losing streak.
Then, Thursday afternoon, this was announced:
Wings GM Ken Holland said Valtteri Filppula has high ankle sprain. Will be in cast for 2-3 weeks. Needs 6-8 weeks to heal.

— Ansar Khan (@AnsarKhanMLive) May 30, 2013
A down 2013 campaign along with new questions about Filppula's overall health should make teams tentative when approaching the former 66-point producer, who is finishing his fifth consecutive year with a $3.0 million cap hit.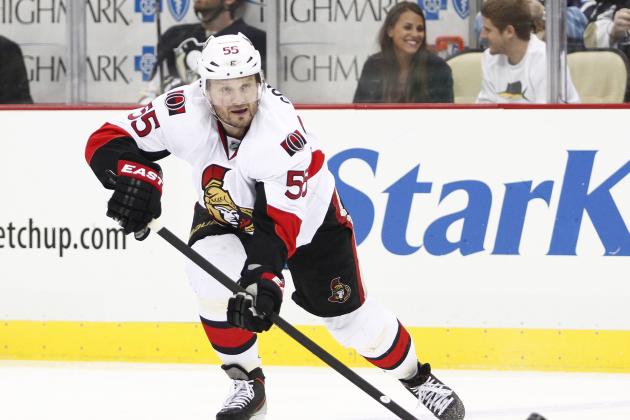 Justin K. Aller/Getty Images

Even at age 39, Sergei Gonchar should be one of the most sought-after defensemen among this summer's thin crop of blue-line UFAs.
While he continued his assist-producing ways in the playoffs—posting six helpers in 10 games after 24 in 45 regular-season games—the rest of Gonchar's postseason play was less than impressive.
The 6'2" rearguard was an embarrassing minus-six in the final two games of the Penguins-Senators series and took seven minor penalties in his mere 10 postseason games, more than all but five other players in the playoffs this spring.
Due to his age, Gonchar was unquestionably due for a drop from his $5.5 million cap hit this past season, but his paycheck could deflate even further after the past month's numbers.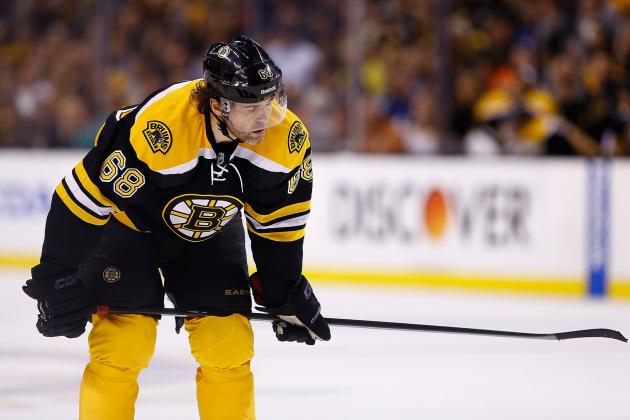 Jared Wickerham/Getty Images

When acquired from Dallas at the trade deadline, the seemingly ageless Jaromir Jagr was supposed to be the key missing piece that would push the Boston Bruins back to Stanley Cup Final.
The Bruins, entering their third-round matchup against Pittsburgh, are now just one series away from that accomplishment, but not much of that success can be accredited to Jagr.
The 41-year-old has just four assists and, shockingly, zero goals in 12 postseason starts for the Bruins, a drastic drop from his regular-season impact (nine points in 11 games) in Massachusetts.
Jagr should be one of the most intriguing storylines in this summer's free-agency scramble, but he'll need to pick up his play significantly for the remainder of the playoffs in order to keep the doubters away.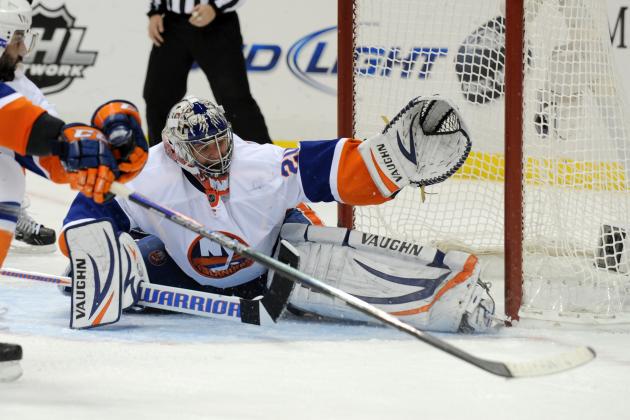 Vincent Pugliese/Getty Images

Although his New York Islanders put forth a very valiant effort in front of him, the blame for the Isles' first-round loss to the top-seeded Penguins certainly deserves to be placed largely on goaltender Evgeni Nabokov.
Facing the uncertain position of entering the free-agent market at age 37, Nabokov's projected value has dropped perhaps more than any player since the end of the regular season.
The Pens offense simply shredded him like a block of cheese, finding the back of the net at least three times in all six meetings and leaving Nabokov with a line of dreadful 2013 playoff stats—a 4.44 GAA, an .842 save percentage, seven power-play goals allowed, etc.
Nabokov could struggle miserably to find work as a starting netminder entering next September's training camp and—given his KHL ventures in the past—may have already played his last career NHL game.
Jonathan Daniel/Getty Images

Regardless of his playoff performance, Viktor Stalberg will be one of the youngest (he's just 27) and most reasonably priced (he made just $875,000 in 2013) free agents on the market in July.
But Stalberg's impact, or lack of impact, in Chicago's ongoing playoff run definitely isn't adding to his resume. The winger has just two points, both of which were assists, in 10 appearances, far below the pace set by his 23-point, 47-game regular season.
Stalberg was so weak in Chicago's first-round series against Minnesota that he was benched by head coach Joel Quenneville for the first two matches of the Blackhawks-Red Wings series.
Given the Hawks' need for more grit—they ranked dead last in the NHL in regular-season hits and face a tough test against the physical L.A. Kings next round—Stalberg may find his finesse playing style heading to a new team this summer. How he holds up for the remainder of Chicago's postseason games, however, may dictate precisely how much out-of-town interest he garners.