Seattle Mariners: 10 Possible Replacements for Eric Wedge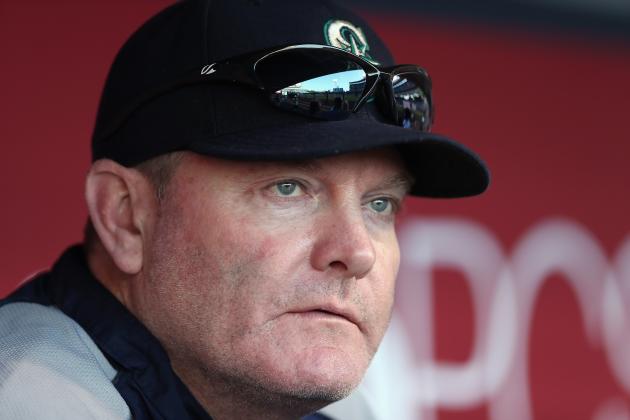 Jeff Gross/Getty Images

Eric Wedge is failing. He has some stellar players (Felix Hernandez, Hisashi Iwakuma, Kendrys Morales, Kyle Seager, Michael Morse, Tom Wilhelmsen, etc.), but he has a 25-33 record, plus two additional horrible years in 2011 and 2012.
It's pretty clear that whatever Wedge is doing isn't working and the Mariners need to hire their eighth manager since Lou Piniella was "traded" to the Tampa Bay Devil Rays after the 2002 season.
Begin Slideshow

»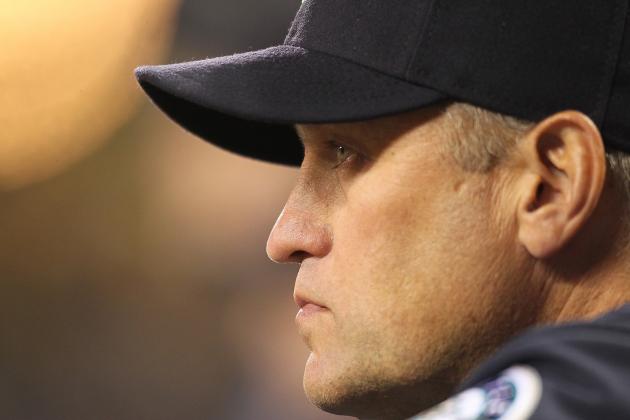 Otto Greule Jr/Getty Images

Typically when a team fires a manager, their interim manager is their bench coach or Triple-A manager. As the recent manager of the Triple-A Tacoma Rainiers, the interim third base coach and the Mariners 2010 interim manager (after Don Wakamatsu was fired), Brown would be an experienced in-house replacement for Eric Wedge.
If hired, and if he earns a full-time job as manager, Brown—only 45—could be in Seattle for a while.
In his 2010 interim stint, Brown was 19-31. Keep in mind that roster was much worse than the Mariners' current one (i.e. Chone Figgins, Casey Kotchman, Ryan Rowland-Smith, Milton Bradley, etc.).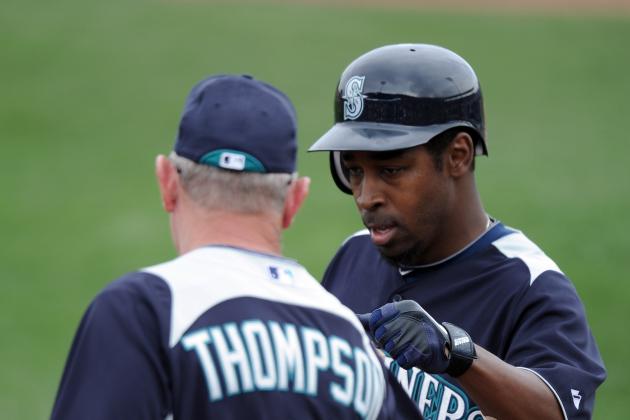 Harry How/Getty Images

Thompson, 51, is currently the Mariners bench coach. Thompson has plenty of managerial experience under his belt, although all in the minors. He is a longtime associate of Eric Wedge, having served as the Cleveland Indians first base coach in 2002 and bench coach in 2005. He has been the Mariners bench coach since 2011, when Eric Wedge took over as manager.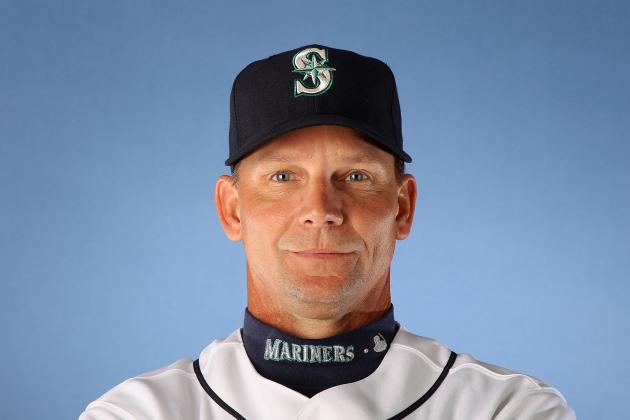 Christian Petersen/Getty Images

Mike Brumley, the Mariners first base coach, is in his 16th season as a professional coach, his fourth in the majors (all as the Mariners first base coach). He has served under Don Wakamatsu, Brown and Wedge.
Brumley has been an uber-successful minor league manager, including leading the Triple-A Salt Lake City Bees (Los Angeles Angels' Triple-A affiliate) to a Pacific Coast League Championship Series. He has never managed a major league team.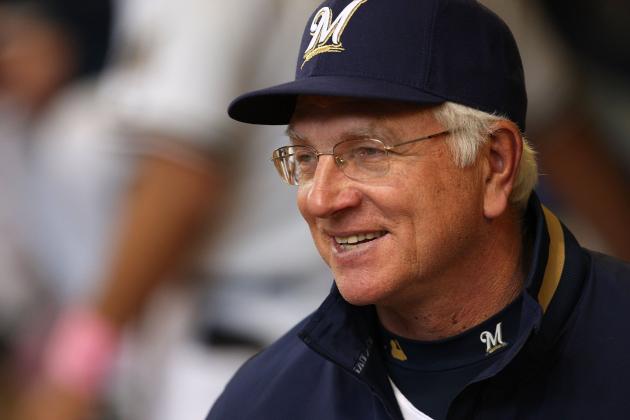 Jonathan Daniel/Getty Images

Macha was the manager of the Oakland Athletics from 2003 to 2006 and the Milwaukee Brewers from 2009 to 2010. He boasts a 525-447 record, and two first-place finishes in the American League West (2003, 2006). The 62-year-old not only has experience, but he has experience winning.
After being swept in the playoffs, Oakland A's general manager Billy Beane fired Macha. Soon after he was offered a job as the bench coach of the Mariners, but he decided instead to take a year off of baseball. If he had accepted, Macha would have likely taken over as manager when Hargrove resigned midway through the 2007 season.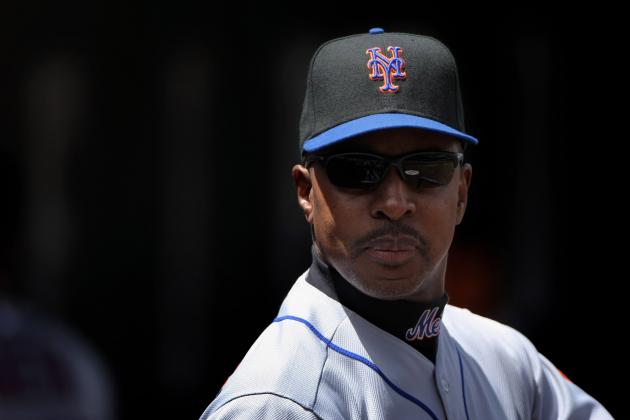 Doug Pensinger/Getty Images

Willie Randolph, the New York Mets manager from 2005 to 2008, still wants to manage a major league team. Randolph, 58, would have the chance to work with a younger roster than the 2005-2008 Mets if hired by the Mariners. Randolph was given a roster full of stars (Carlos Delgado, Pedro Martinez, Johan Santana, Carlos Beltran, etc.), and turned it into a 302-253 record including two trips to the playoffs.
He was fired after a 34-35 start to the 2008 season.
Randolph has coached with the Brewers and Baltimore Orioles since being fired by the Mets.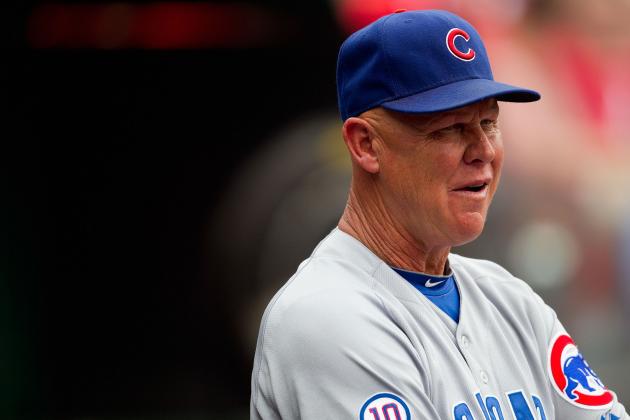 Dilip Vishwanat/Getty Images

Quade, 56, has years of managing experience in the minors, several years of major league coaching experience and a little over a year of major league managing experience. Quade owns a 95-104 major league record with the Chicago Cubs from 2010-2011. Quade took over for the Cubs, after Lou Piniella retired, going 24-13 in 2010 and 71-91 with the Cubs in 2011. Both years the Cubs finished in last place, so Quade was not welcomed back to Chicago for the 2012 season.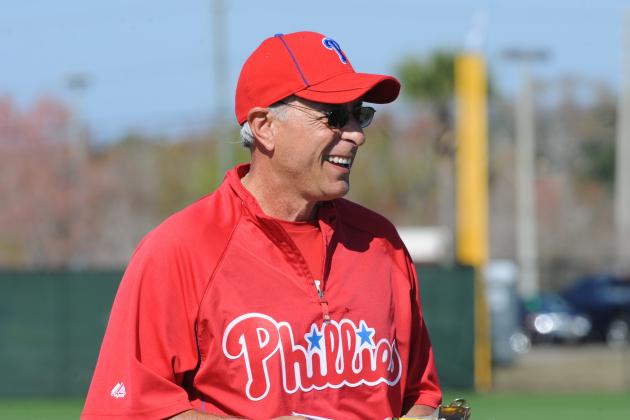 Al Messerschmidt/Getty Images

Perlozzo, 62, managed the Baltimore Orioles from 2005 to 2007, and was fired after compiling a 128-172 record. Perlozzo served as the Mariners third base coach in 2008 and was a coach in the Philadelphia Phillies organization from 2009 to 2012. With some managerial experience, experience in Seattle, and some additional experience under the old-school Charlie Manuel, maybe Sam Perlozzo could Eric Wedge's replacement.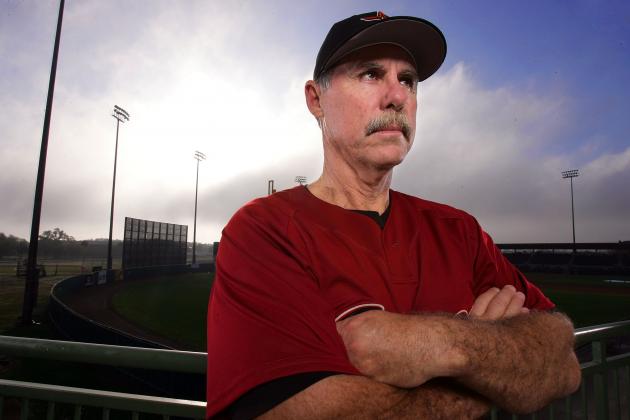 Carlo Allegri/Getty Images

Garner, 64, managed the Brewers from 1992 to 1999, Tigers from 2000 to 2002 and Astros from 2004 to 2007. Garner led the Astros to a World Series in 2005, but the team was swept by the Chicago White Sox. Garner owns a 985–1054 record and spent the last two seasons as a special adviser to the A's. He has experience and a different approach to managing than Wedge.
It is obvious that the Mariners need something different to finally make the playoffs.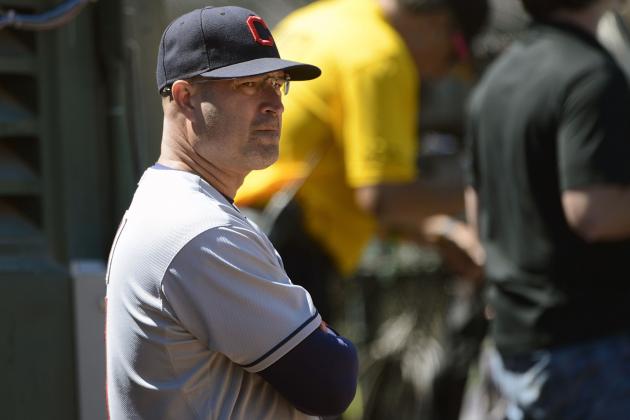 Thearon W. Henderson/Getty Images

Acta, 44, owns a 372–518 record. He managed the Washington Nationals from 2007 to 2009 and the Cleveland Indians from 2010 to 2012 (replacing Eric Wedge).
Acta had some impressive runs with the Indians. They started the 2011 and 2012 seasons in first place, before falling into last place in the American League Central by the All-Star break in both seasons.
Acta is an experienced, young manager looking for a fresh start. However, unlike Macha and Randolph, he doesn't have much experience winning.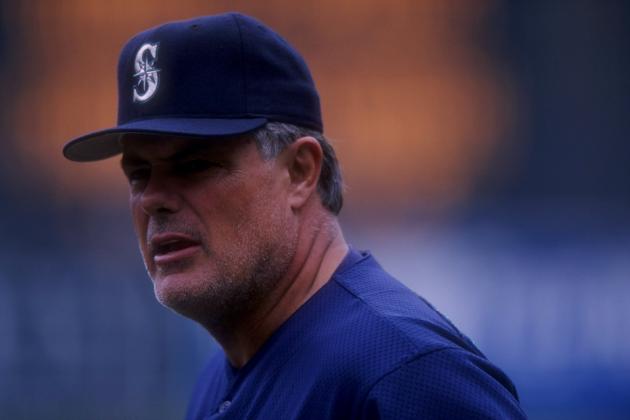 Doug Pensinger/Getty Images

Who wouldn't want Sweet Lou back in Seattle?
The winningest manager in the team's history, now 69, is currently working for the New York Yankees' YES Network as an analyst. Davey Johnson, a Hall of Fame caliber manager, came back to manage after 11 years of retirement to manage the Nationals on an extended interim basis.
The Mariners can lure Piniella to come out of retirement after four years of retirement to manage on a short-term interim basis. Putting Piniella back in the clubhouse would at least get fans to show up to home games.