Robert Griffin III probably doesn't plan on going anywhere anytime soon.
The 2012 No. 2 overall pick in the NFL draft has reportedly bought a $2.5 million, 9,000-square-foot home in Loudoun County, part of the Creighton Farms golf course community in Aldie, Va., according to Daniel J. Sernovitz of the Washington Business Journal.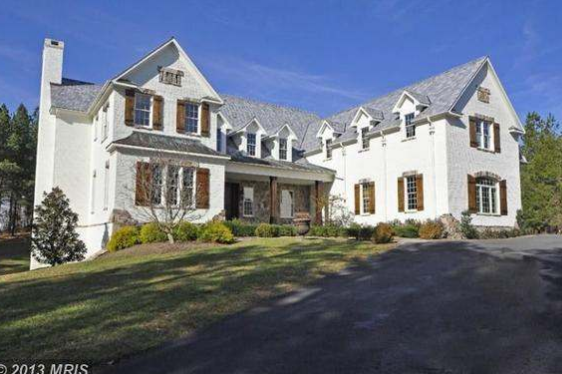 For a budding superstar quarterback, the $2.5 million price tag isn't too shabby, especially for a home just 30 miles from the Washington D.C. area situated next to a Jack Nicklaus signature golf course in a high-income residential community.

The home reportedly has five bedrooms, four baths, two half baths, a wet bar, an elevator and a mudroom, per Sernovitz, part of which can be seen in this tweet from Bleacher Report:
.@RGIII bought a $2.5M house in Virginia with an elevator & wet bar. Pretty nice for a starter home (h/t @Zillow) pic.twitter.com/ZrhBVGz3Nv

— Bleacher Report (@BleacherReport) May 30, 2013
Still, given the modest amenities compared to the homes of some of the league's top-earning signal-callers (see: Tom Brady's $20 million mansion—with a moat), it wouldn't be a surprise to see Griffin plan some upgrades on his new home to keep up with his paycheck.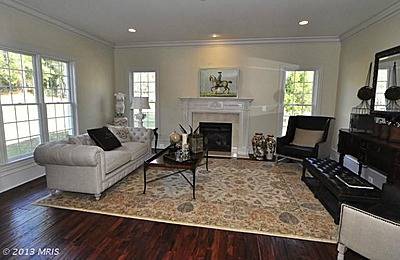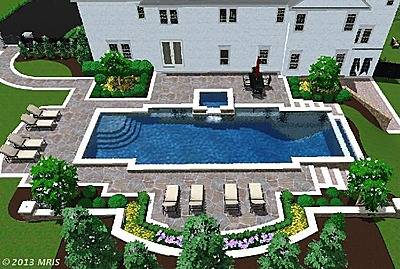 Following his first big payday after being drafted by the Washington Redskins, Griffin purchased a $7 million home in Bethesda, Md., per Realtor.com.
But with wedding plans in the works for July, it makes sense that the superstar would want to settle into a new home in a high-end community closer to the District.
The 23-year-old star recently thanked his fans on Twitter for allowing him to complete his wedding registry and tweeted a pick of a substantial amount of wedding gifts:
Thank you to the Fans who are helping buy ALL the items from our wedding registry at Bed Bath & Beyond … http://t.co/VM5BB2A1lE

— Robert Griffin III (@RGIII) May 19, 2013
Griffin signed a four-year, $21 million fully-guaranteed contract with the Redskins when they traded three first-round picks to acquire him behind Andrew Luck in 2012. Given his superstar status and the plethora of endorsement deals the Baylor product has landed lately, the $2.5 million price tag for another house couldn't have stung all that much.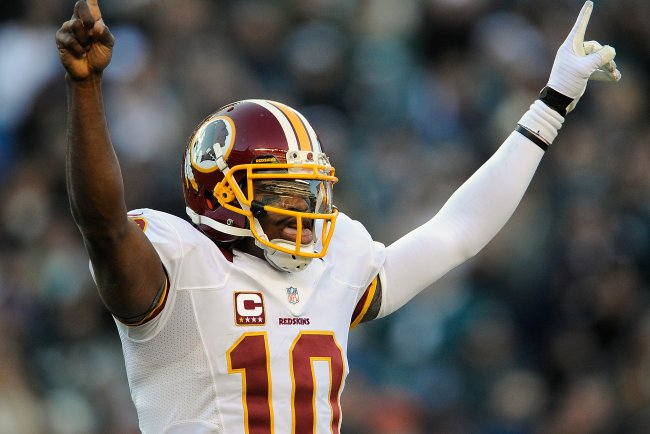 Patrick McDermott/Getty Images
In his rookie campaign, the dual-threat signal-caller passed for 3,200 yards and 20 touchdowns, and he also added 815 yards and seven more touchdowns on the ground in leading the Redskins to an NFC East title and a playoff appearance.
Despite concerns regarding his durability following an ACL and LCL tear he suffered at the end of last season, Washington doesn't have much to worry about. Griffin is recovering nicely this offseason, and he's well on his way to becoming an elite quarterback in the NFL.
Griffin has three guaranteed years remaining on his current contract with the Redskins, with a team option for one more season.