5 Reasons CM Punk Needs and Deserves Time off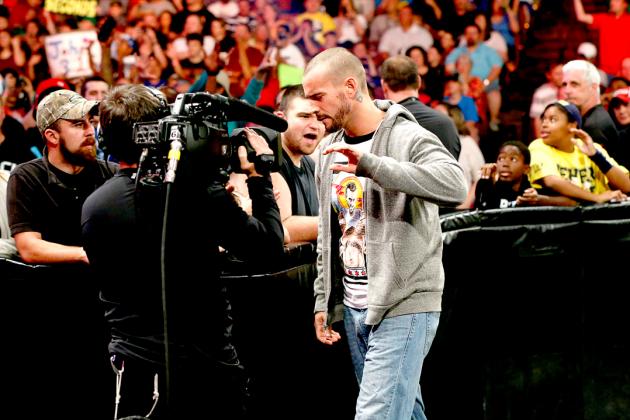 CM Punk has been away from the WWE for almost a month after walking out in April. Photo Courtesy of WWE.com
CM Punk has officially been missing for 45 days since he walked out on the WWE Universe on April 15.
That's right. The WWE has been Punk-less for one month and 15 days.
He's been gone for about six weeks.
That's more than 1,080 hours (from the time of writing).
More than 64,000 minutes.
Over 3,888,000 seconds...
3,888,001...3,888,002...
But who's counting?
CM Punk turned his back on WWE fans, but now, after a challenge made by Chris Jericho on the past Monday Night Raw, it sounds like Punk will make his glorious return at Payback in his hometown of Chicago on June 16.
Before Punk gets back into the ring let's take a moment to remember why he took his much-needed and deserved break.
Begin Slideshow

»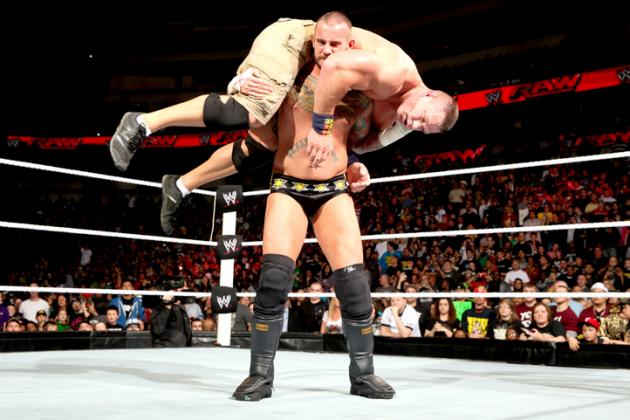 Punk was fighting on multiple shows per week during his long title reign and after. Photo Courtesy of WWE.com
Punk was truly the reigning and defending WWE Champion for over a year...emphasis on defending.
While I don't tend to agree with Paul Heyman very often, he was right when he said Punk was the reigning and defending champion for 434 days. CM Punk was putting on matches every night, most of the time even performing at house shows, while some champions hardly ever compete if it's not on pay-per-view for one reason or another.
Since CM Punk dropped his epic pipebomb and started his ridiculous push to Superstardom, he has been competing at a high level without many breaks. For example, last October there was a six-day stretch that saw Punk compete four times.
After competing night after night for over a year against some of the best Superstars in all of professional wrestling, a guy gets worn out.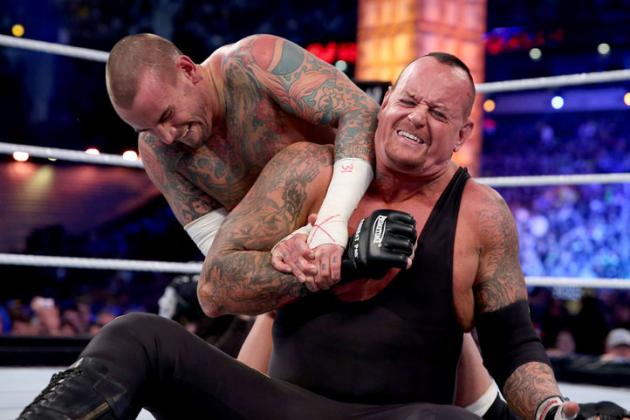 Punk came insanely close to beating The Undertaker the night before he left. Photo Courtesy of WWE.com
One of the most impressive parts of Punk's improbable title reign was who he was competing against every week. Holding the WWE Championship means that you don't get the pleasure of fighting jobbers every week. Punk was fighting some of the best wrestlers in the world week in and week out.
Take Punk's last seven matches before his break, for example. He fought The Rock twice, Chris Jericho, John Cena, Kane and Undertaker once and had a fatal four-way match with Sheamus, Big Show and Randy Orton. CM Punk wasn't just skating through Monday Night Raws with easy matches. He was mixing it up with some of the best talents in the business in No DQ matches and, on one occasion, a TLC match.
Competing against the best every night for the WWE Championship takes its toll. You can't walk down the ramp to take on Chris Jericho and put on a "meh" match. If the WWE Universe sees CM Punk vs. John Cena on the card, they expect big things. They expect hurricanranas from Cena and piledrivers, not weak chain wrestling and quick finishes.
Putting on these kinds of matches for over 434 days earned CM Punk this much-deserved break.
Punk took a nasty bump when the table stood strong at Mania. Photo Courtesy of WWE.com
With all of those crazy matches against the best that WWE had to offer, Punk gathered a few nagging injuries. One of the most notable being his knee injury that required immediate surgery and forced him to miss the TLC pay-per-view.
His knee, along with the rest of his body, has taken an excruciating amount of wear and tear over the past few years with little to no breaks in the schedule.
Punk was competing hurt for the last few months before his break and instead of risking more severe injuries on his worn-out body, the WWE gave him a little vacation to rest up.
The WWE is all about keeping their top tier safe. Giving Punk a month or two off was the best way for them to ensure a healthy Punk at the top of his game when he's ready to return, which, for them, means more money in the long run.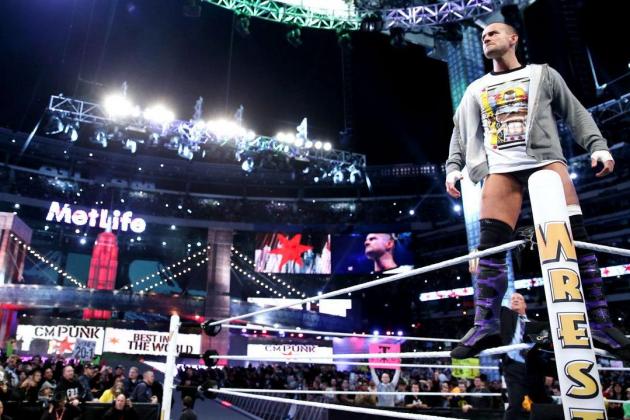 Before Punk took his little hiatus he was at the top of the WWE. Photo Courtesy of WWE.com
One of the most obvious reasons that Punk deserves a break is how huge he had become. Punk's meteoric rise had bolstered a following to the likes of the Cenation. Punk had become so huge that he was being used for everything. He was the guy who could take on The Rock for the WWE Championship one night and John Cena in one of the best televised WWE matches since the Attitude Era just eight days later.
The WWE was putting Punk into each and every main event feud. He was competing with everyone, taking on Cena, Rock and Taker in just over two months.
Punk deserves this break because he earned it. He was the man for the WWE for almost two years, taking some pressure off John Cena. Punk did it with little to no breaks to boot.
Punk and the rest of the WWE roster deserved a chance. Now other guys got the opportunity to step up and CM Punk got the opportunity to take a break from wrestling.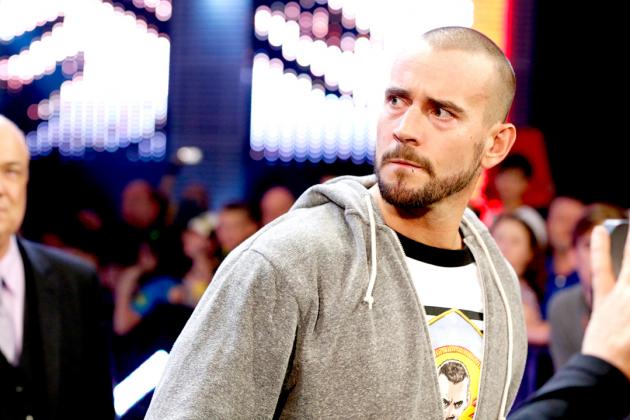 CM Punk making a glorious comeback would immediately jettison him back to the top. Photo Courtesy of WWE.com
There's one great thing about a main event Superstar leaving TV for a few months—his glorious return.
Everyone likes a good surprising Superstar return and while it appears that his return was spoiled on Raw last week, WWE fans should be excited nonetheless. Punk will be coming back healthier than he's been for a few years and he's in a great situation because he isn't connected to anything. He doesn't have to come back and feud with Cena or Lesnar—he can come back and do anything! Who knows? The possibilities are endless for the Second City Saint...well, they were...now it looks like he'll be taking on Jericho, but who knows what zaniness can occur before Payback.
Punk's character wasn't struggling to get over with the WWE Universe by any means, but he certainly wasn't at the same level that he was at after his historic pipebomb. Punk taking this break will do wonders for him with the WWE Universe and Punk's popularity.