Major League Baseball: Will These Vets Play Again?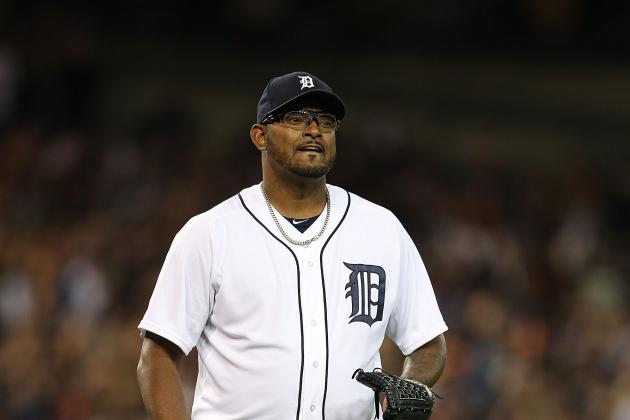 Leon Halip/Getty Images
Ex-Tiger Jose Valverde went unsigned throughout the 2012-13 offseason but was re-signed by the Tigers in April.
Carlos Zambrano recently got off the couch and signed a minor-league deal with the Phillies, but many other veterans remain jobless this spring. Some have aged their way out of major league interest but haven't officially retired.
Others are working their way back to health after major injuries. A few simply are taking extended vacations—some by choice, some not.
This slideshow will close with a partial rundown of unsigned free agents who were active in 2012 (hence Javier Vazquez' omission despite whispers of his pending return to MLB), did not officially retire, and ostensibly seek to continue their careers.
It does not include players who signed with the Japanese (or other foreign) League, such as Andruw Jones and Vicente Padilla, nor players who did officially retire such as Chipper Jones and Aubrey Huff. Players who did find offseason employment only to be cut in Spring Training or later are not listed, either.
(Though he didn't officially retire, I chose not to include Jamie Moyer for one reason: though we all admire his perseverance, we all know he is DONE. The guy's 50.)
In this Twitter era, information can circulate worldwide in the time it takes to type this sentence, so I seek advance forgiveness if the status of any of these men changes during the publication process.
Begin Slideshow

»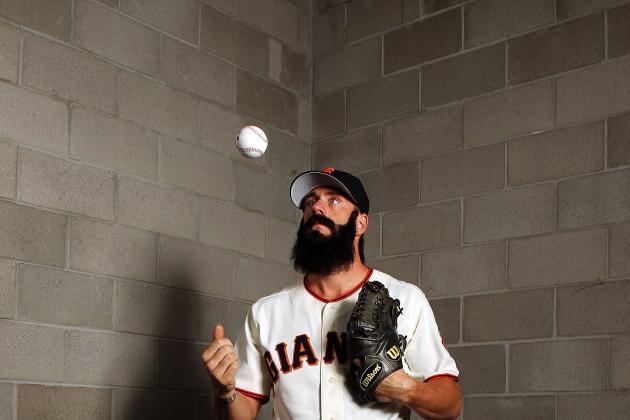 Jamie Squire/Getty Images

Though many were torturous, Wilson closed out 163 contests for the 2008-11 Giants (including 48 in 2010, tying a club record).
As the '10 club marched to World Series glory, he became more celebrity than baseball player, garnering as much national interest for his eccentricities and chin growth as for striking out Ryan Howard and Nelson Cruz to end the 2010 NLCS and World Series, respectively.
Sadly, in Wilson's second appearance of 2012, he fell victim to a torn elbow ligament and soon underwent his second Tommy John surgery. Though out for the season, he did eventually rejoin the Giants and celebrated alongside his teammates upon their World Series triumph over Detroit.
The 31-year-old passed on an incentive-laden contract offer from the Giants, who were not willing to give him a guaranteed deal.
Neither side has closed the door on a return to San Fran when Wilson deems himself 100 percent and ready to audition—he has publicly targeted the All-Star break—although Sergio Romo has proven a capable replacement at closer.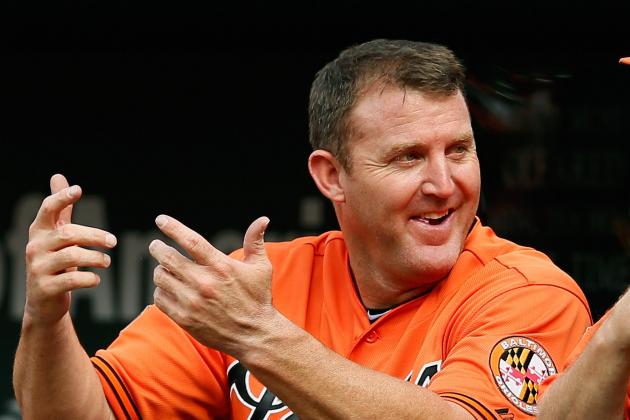 Rob Carr/Getty Images

Thome's countdown to Cooperstown seems to have begun ticking sooner than he'd hoped. Coming off an injury-plagued stint with the upstart Baltimore Orioles (who acquired him from Philadelphia midseason), the 42-year-old did not receive any major league contract offers and is reportedly opposed to working on a minor-league deal—although he's stated his desire to continue his career and hasn't breathed the "R" word, according to Matt Gelb of The Philadelphia Inquirer.
The owner of arguably the most distinctive batting stance of his time, Thome has whacked 612 home runs in 22 MLB seasons and needs 19 to surpass Ken Griffey Jr. for sixth all-time (likely his ceiling). He also needs 50 strikeouts to push Reggie Jackson down to second-most ever.
Unless he is charging a mound occupied by a Giants pitcher, I never wish injury upon any player—even a Dodger. But if, say, an untimely PED suspension should befall a DH for an American League team low on options and high on desperation, Thome may grace the diamond once more.
Odds aside, I personally hope so. Stranger has happened...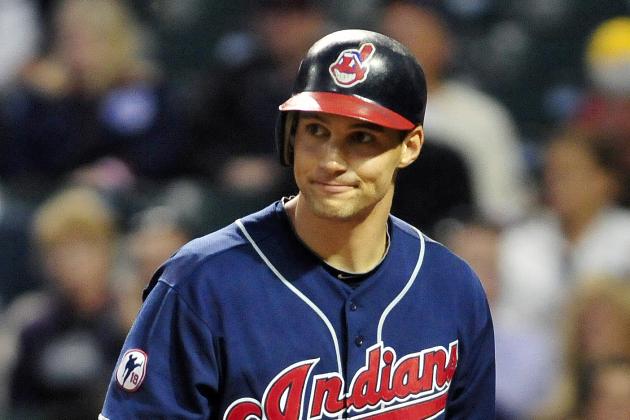 Jason Miller/Getty Images

Five years ago, Sizemore was arguably the most underrated player in the American League. He never missed a game, was an annual 30-30 threat (reaching the milestone in 2008) and played a nifty center field for the Tribe—where he's spent his entire nine-year MLB career after being acquired along with Cliff Lee and Brandon Phillips from Montreal for Bartolo Colon in 2002.
For the past four seasons, however, he and longtime teammate Travis Hafner just could not stay on the field, two prime causes of the Indians' descent back into mediocrity after coming within one win of the 2007 World Series.
Sizemore, 31 in August, played just 310 of a possible 648 games over that stretch, including a glaring zero in 2012 thanks to back and microfracture (knee) surgeries.
According to Paul Hoynes of The Cleveland Plain-Dealer, Sizemore expects to be recovered by mid-2013, at which time he hopes to be offered a contract.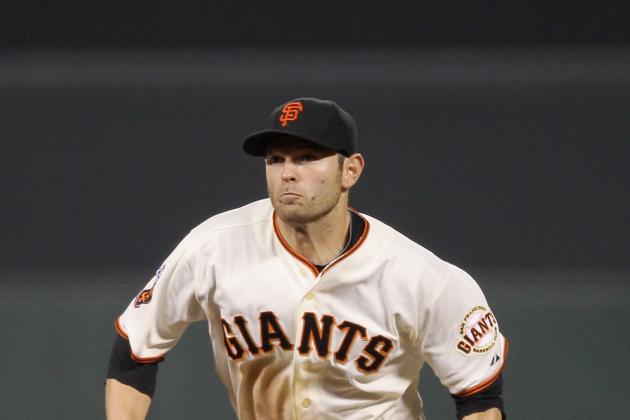 Ezra Shaw/Getty Images

He was only an on-field, healthy Giant for roughly two seasons, but Sanchez' brief time in the Orange and Black will endure in the memories of Giants fans.
Were it not for his ninth-inning seeing-eye single vs. Atlanta flamethrower Craig Kimbrel in the 2010 NLDS, the Giants may not have advanced. He went on to crack three doubles in Game 1 of the World Series—a first for a player in his initial three Fall Classic at-bats.
In Game 4 of that series, he made a great catch to preserve the Giants' win, as he'd also done in the infamous "Darren Ford" game in September (which I viewed in person, thank you very much.)
Sadly, the 35-year-old infielder wrecked his shoulder in June 2011. Still sidelined from that operation, Sanchez then required back surgery in July 2012 and never took the field that year.
With NLCS MVP Marco Scutaro firmly entrenched at second base, the Giants had no more use for their ex-hero; neither has any other MLB club. He's said to want a job and isn't ready to retire, according to Andrew Baggarly of CSN Bay Area.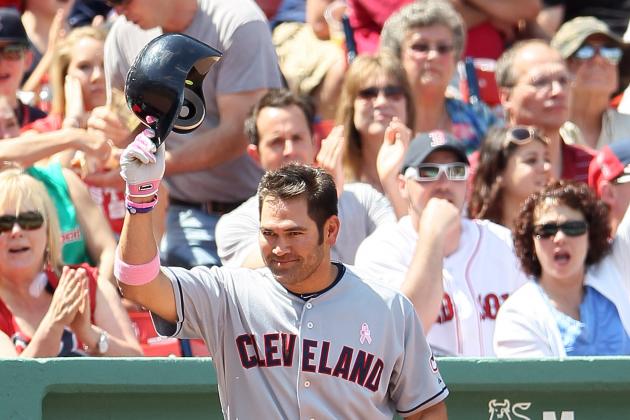 Elsa/Getty Images

I still remember my first Johnny Damon card, a 1995 Topps Prospects edition. I recall thinking "Prospect? This guy is, like, 34!" He wasn't 34, obviously—it was a case of bad photography. Ten years later, interestingly, he later gained fame for his "resemblance to" a certain a 2,000-year-old man.
Summary of Damon's career: several years falling short of being the savior Royals fans hoped he'd be. Being dealt just when he emerged from his "cocoon," as one publication described. Four years in Boston leading a bunch of "Idiots" to a championship (his ALCS Game 7 performance single-handedly sunk the Yankees in '04.) Four years with the rival Yankees, the last of which culminated in another championship.
As his Yankee career closed after the 2009 season, Damon had an outside shot at 3,000 career hits but only advanced his total to 2,769. A few months from his 40th birthday, it doesn't appear we'll find out what the Hall of Fame would have done with Damon—a very good player but beneath the HOF threshold in my opinion, 3,000 hits or not.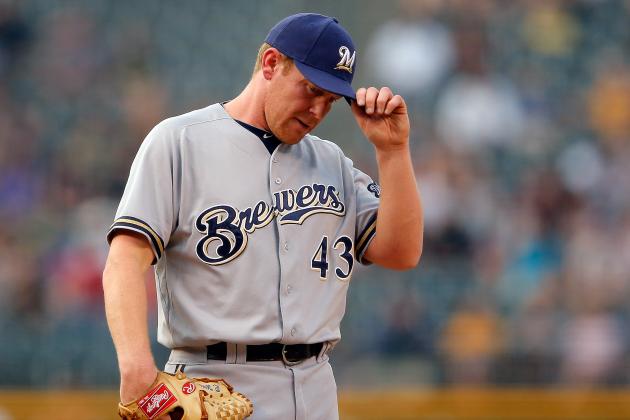 Doug Pensinger/Getty Images

Wolf, who broke into the majors in 1999, has been a solid, unspectacular starter for over a decade for a handful of clubs, most notably the Phillies and Brewers. Not ace material, not Cy Young material—just a steady No. 3 guy who can chew up innings.
The 36-year-old lefty fell on hard times for Milwaukee in 2012 and was released in August with a 3-10 record; eventual Wild-Card winner Baltimore picked him up for the duration of 2012 but Wolf underwent his second career Tommy John surgery shortly afterward, and the O's cut ties.
Wolf immediately stated he would be back in 2014, according to Dan Connolly of The Baltimore Sun—and I believe him.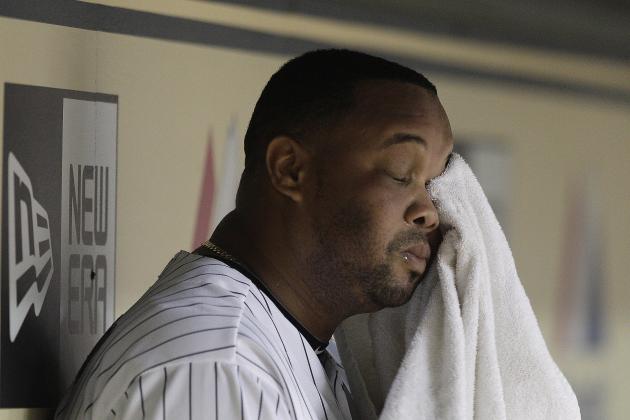 Bob Levey/Getty Images

After several good-to-excellent years closing games for the Rangers, Brewers and Reds, Cordero—once part of the infamous Juan Gonzalez Rangers/Tigers trade—fell on very hard times last year, his 37th on Earth.
Following the completion of his lucrative Cincinnati deal, Cordero signed (very late) with the Toronto Blue Jays to be a setup man, but was thrust back into closing duties as incumbent stopper Sergio Santos was disabled. He struggled mightily and was eventually dealt to Houston; he was again asked to close and again did not perform.
Released by the 'Stros in September, Cordero underwent shoulder surgery in April 2013 and hopes to return in '14, according to Ken Rosenthal of Fox Sports.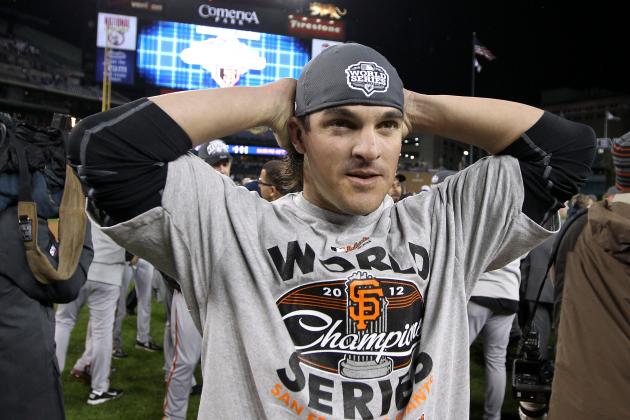 Ezra Shaw/Getty Images

"The Riot" (actually pronounced Tehr-ee-oh"), who joined the Giants as a free agent in January 2012, filled in adequately at second base for the injured Freddy Sanchez—but found himself on the bench in August when Panda Sandoval returned from injury and new acquisition Marco Scutaro rotated from third base to second base.
Theriot, who handled shortstop for the Cubs in the late '00's before stints with the Dodgers and Cardinals (with whom he earned a ring in 2011), still contributed to the Giants' World Series sweep of Detroit—scoring the game-winning run in the 10th inning of the clinching Game 4 (on a hit by Scutaro, no less).
Now 33, the eight-year vet has expressed his opposition to merely hanging on, according to Henry Schulman of The San Francisco Chronicle, and is prepared to retire if no offers to play regularly emerge—though he has not done so as of May 2013.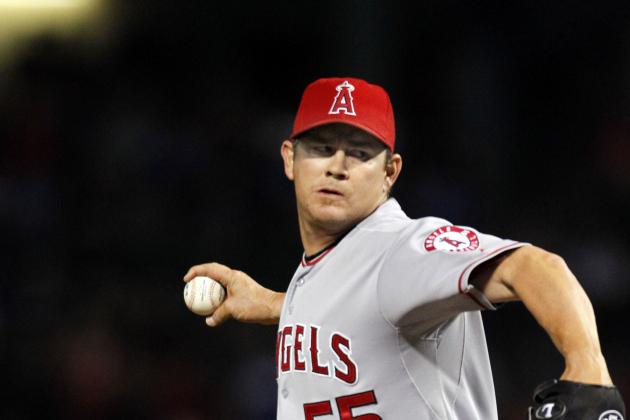 Layne Murdoch/Getty Images

The owner of one of the best curveballs of his time, Isringhausen burst onto the scene in 1995 as a Mets starting pitcher. He, along with Bill Pulsipher and Paul Wilson, were touted as the next Seaver/Koosman/Gentry combo, poised to lead the Mets' staff into the 2000's and beyond.
In summary, that vision didn't come close to reality. While the others have been out of the game for years, Isringhausen still managed to enjoy a long, productive career—mostly as a closer for the Oakland A's and St. Louis Cardinals.
Isringhausen, whose early years were derailed by arm woes, lost most of 2009-10 after undergoing Tommy John surgery, but earned roster spots with the Mets and Angels, respectively, in 2011-12. The 40-year-old has not officially retired. His agent Dan Horwits told the news to Derrick Goold of the St. Louis Post-Dispatch (h/t Rotoworld).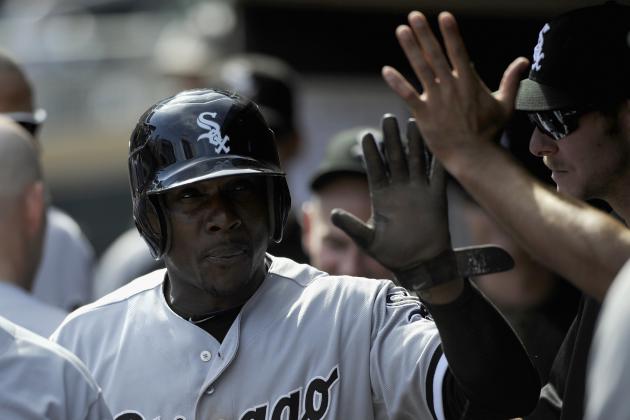 Hannah Foslien/Getty Images

It was tough goings in 2012 for the O-Dog (or is it O-Dawg? Never got clarification). A defensive whiz and among the more colorful interviews in the game for the past decade-plus, Hudson is best known for his days with Toronto and Arizona, where he won three of his four Gold Gloves at second base and made his first of two All-Star squads. Not bad for a 43rd-round pick.
Playing for four squads in five years, Hudson slipped on both sides of the ball, bottoming out with a .197 average in 51 games with the '12 White Sox (who slid him over to third base). He has not retired officially, but at 35 with years of waning production, Hudson may have reached the end.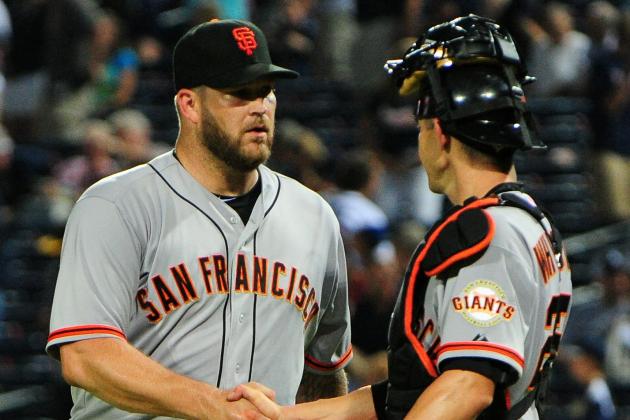 Scott Cunningham/Getty Images

As a Giants fan, directing hate rays at Penny came as naturally as blinking for the many years he spent wearing Dodger blue. However, watching the tenacity he brought to the 2009 Giants (in addition to some sparkling starting pitching) changed that "hate" to "appreciate."
A 12-year veteran mostly for the Marlins and Dodgers, Penny actually opened 2012 in the Japan League after an 11-11, 5.30 season with Detroit. When he became available stateside, San Francisco nabbed him for the bullpen.
The 35-year-old was not brought back for 2013 and remains unsigned as of May 29.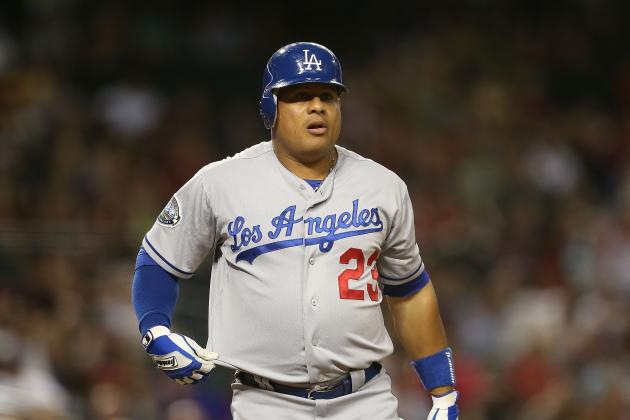 Christian Petersen/Getty Images

Abreu put up gaudy stats year after year for mediocre Phillies teams, always seeming to escape national recognition. Though not the type of star a franchise builds around, he could—and did—do everything well, but until he cracked a record 24 homers in one round of the 2005 Home Run Derby, only die-hards and fantasy players seemed to realize and appreciate Abreu's skills.
An Astros farmhand who was drafted by the expansion Rays, then stolen by Philly in exchange for a mediocre shortstop, Abreu put up two 30-30 seasons, drew 100 walks annually, was both a doubles and triples champion, and hit over .300 six times in seven years from 1998-2004.
The Phillies had little supporting talent in those days and traded Abreu to the Yankees in '06; he spent 2009-11 with the Angels. In his final year there—spent primarily as a DH—Abreu's numbers fell to .253, eight homers, 60 RBI in 142 games. After spending '12 as a Dodgers part-timer, the 39-year-old outfielder has conceded the 2013 season (through his agent) but aims to return in '14, according to Jerry Crasnick of ESPN.com.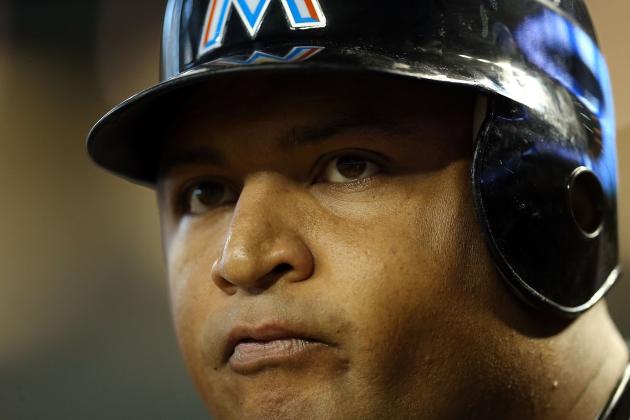 Christian Petersen/Getty Images

Concealed in a loaded White Sox lineup that featured Frank Thomas, Paul Konerko, Magglio Ordonez and more, Lee hit between 24-31 homers and drove in between 80-113 runs each year from 2000-2004 for the SouthSiders, but it wasn't until signing a huge free agent contract with the Astros prior to 2007 that "El Caballo" anchored a lineup (along with Lance Berkman).
Though Lee stayed mostly healthy and put up good overall numbers in Houston, he never really had the impact a $100 million man is—whether fairly or unfairly—expected to have, although in his defense the Astros were a team in disarray throughout his tenure and Lee played for four managers in six years.
In the final year of his deal, the 36-year-old was traded to Miami, batting .243 in 80 starts at first base. Lee remains a free agent as of this writing.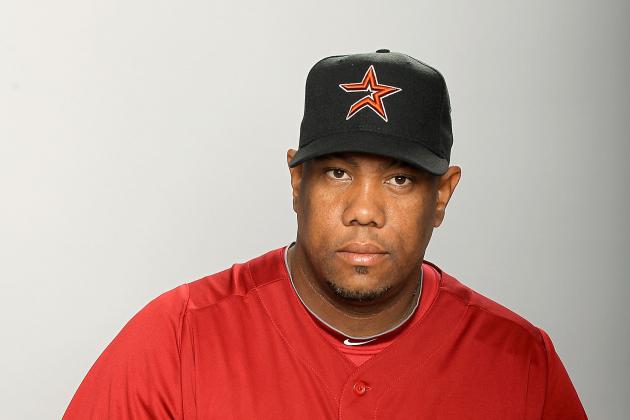 Matthew Stockman/Getty Images

Little brother of Yankee hurler Orlando, the big Cuban has been around since seemingly the 1970s; in actuality it wasn't until 1997 that he established himself in the Marlins' starting rotation (you may recall his World Series MVP award that year, aided by a, um, "generous" strike zone by the late umpire Eric Gregg).
He went on to anchor starting rotations for the Giants and ExpoNats for many years, re-inventing himself as a soft—and at times, very soft—tosser as he aged.
Now 37, Hernandez spent last year relieving for three teams (the Astros in spring training; the Braves and Brewers in-season) and has no intention of hanging up his well-worn cleats.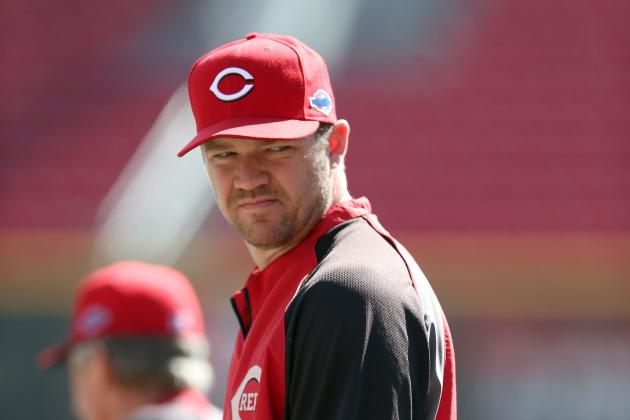 Andy Lyons/Getty Images

Rolen, the NL's premier defensive third baseman for a very long time, all but retired after a tough 2012 with the Reds—but he did not make it official, according to John Fay of The Cincinnati Enquirer. The 38-year-old is a veteran of five postseasons with the Cardinals and Reds and earned a World Series ring with the '06 Cards.
Despite ripping 316 career home runs, winning eight Gold Gloves, making seven All-Star teams and winning the 1997 NL Rookie of the Year award, Rolen's most-replayed highlights seem to be the home run he lost on a ridiculous leaping catch by Mets left fielder Endy Chavez during the 2006 NLCS and his grappling with ex-teammate Chris Carpenter during the infamous 2010 Reds/Cardinals brawl.
Hall of Fame standards for third basemen are notoriously high; while Rolen no doubt places among the top hot sackers of his era, he'll probably fall short of enshrinement.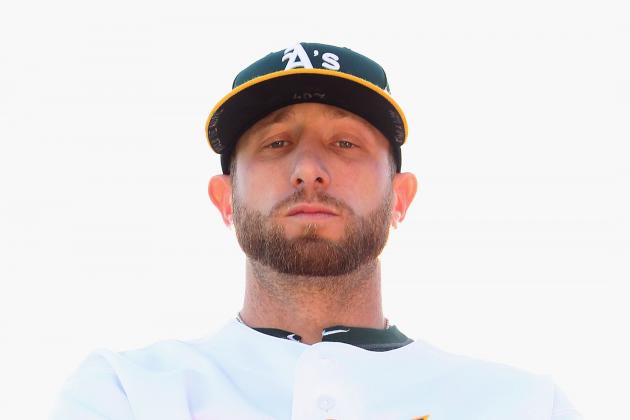 Christian Petersen/Getty Images

In early 2010, Braden was one of THE most talked-about young pitchers in the game. First, he confronted and chastised Yankee Alex Rodriguez—who earned roughly 60 times Braden's salary—for jogging across the mound off the field after being retired.
Then, the left-hander fired a 4-0 perfect game at the Tampa Bay Rays in front of his home fans—on Mother's Day, no less. He was the sage of a rebuilt A's starting rotation and his future looked bright.
Over the past three seasons, however, Braden has made exactly three starts. The 29-year-old underwent two separate shoulder surgeries that have kept him off the field since April 2011 but is working on a comeback, as per his Twitter page.