Ryan Zimmerman vs. Dioner Navarro: Which 3-Homer Display Was More Impressive?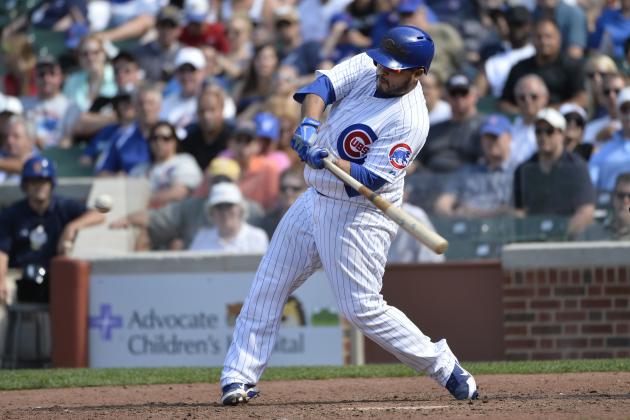 Brian Kersey/Getty Images

Ryan Zimmerman and Dioner Navarro put on a show on Wednesday, both blasting three home runs in their respective games.
It's rare to see one guy hit three home runs in an MLB game, but to see two do it on the same day is incredible.
But when the excitement subsided, it got us wondering which one was more impressive.
Let's take an in-depth look at these two legendary performances.
Begin Slideshow

»
The first factor that will determine which performance was more impressive is the stadiums that served as the stages for each player.
Zimmerman went on the road to blast three homers at Camden Yards, whereas Navarro was at home in Wrigley Field.
These two stadiums are ranked eighth and ninth in most home runs allowed this season, according to ESPN. However, Camden Yards has typically been a much more hitter-friendly park, ranking as the third-easiest place to hit a home run (h/t Pikimal).
In fact, Zimmerman is far from alone in blasting three bombs at Camden Yards, becoming the eighth player to do so in just over 20 years.
With 3 HRs so far tonight, Ryan Zimmerman became the 8th player (4th opposing) to hit at least 3 HRs at OPACY since the park opened in 1992.

— Nationals PR (@NationalsPR) May 30, 2013
I'm giving the edge to Navarro in this category, as Wrigley is a more difficult place to go yard.
Verdict: Edge to Navarro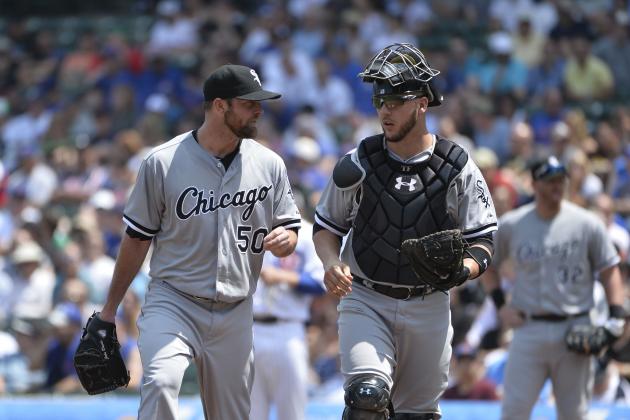 Brian Kersey/Getty Images

Of course, who threw the pitches played a major part in these home runs as well.
Zimmerman crushed his three bombs off of Chris Tillman, whereas Navarro hit two off of John Danks and one off of Brian Omogrosso.
We'll start with Zimmerman, who hit his homers off of the No. 2 pitcher on the opposing club's staff, according to ESPN's depth charts. The 25-year-old Tillman had a rough start to his MLB career, but in 2012 he posted an ERA under 3.00 and his WHIP came down to just 1.05. He went 9-3 that year and finally had a positive WAR.
However, Tillman has regressed this year, posting a 3.68 ERA and a 1.33 WHIP prior to Wednesday's contest. This is partially due to the fact that he is a fly-ball pitcher, recording 104 fly balls and just 69 ground balls, and he had given up 10 home runs prior to his outing against the Nationals.
Danks, meanwhile, is the No. 3 pitcher for the White Sox and has a career 0.80 ground ball-to-fly ball ratio. It was only the second start of 2013 for Danks, and his season ERA went up to 5.40. He's been dealing with injuries over the last few years, which has led to poor numbers.
Omogrosso has been lackluster as well this season, posting an ERA of 7.00. However, his 1.14 grounder-to-fly ball ratio works in his favor.
It's tough to give an edge to either player since both faced easy pitchers, making this category is a tie.
Verdict: Even
There's really no doubt about which hitter has shown that he has more power, as Ryan Zimmerman has been a star and Navarro an average player at best.
It was just so much more surprising to see Navarro do it.
Entering Wednesday night's game, Navarro had 44 career home runs in 10 seasons. That's only 11 more than Zimmerman hit in the 2009 season alone, and 112 less than Zimmerman's 156 career blasts prior to Wednesday.
Navarro's career slugging percentage is .357, but against the White Sox he slugged a .569. Zimmerman, meanwhile, slugged a .489, par for the season and just above his career slugging percentage of .479.
Oh yeah, and did I mention Navarro is a backup catcher for a team that is 21-30?
Verdict: Clear Edge to Navarro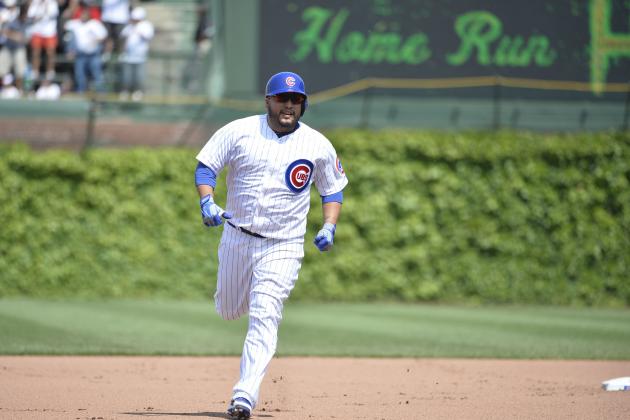 Brian Kersey/Getty Images

Similar to the earlier "pitchers" slide, the pitches hit out are also worth analyzing.
Navarro's first home run came on an 0-2 count off a pitch that just barely caught the top corner away from him. He got full extension on the backdoor slider and pulled it to right field.
Navarro's second home run came on a 1-1 high slider over the middle of the plate.
His final homer came on a 2-0 count when Brian Omogrosso threw a cutter inside. Navarro opened up on it and sent it into the stands.
On the other hand, Zimmerman's homers came on fastballs, two of which were left up in the zone, like this one on a 3-1 pitch. He had much easier pitches to take deep than breaking balls, and that gives Navarro the edge once again.
Verdict: Edge to Navarro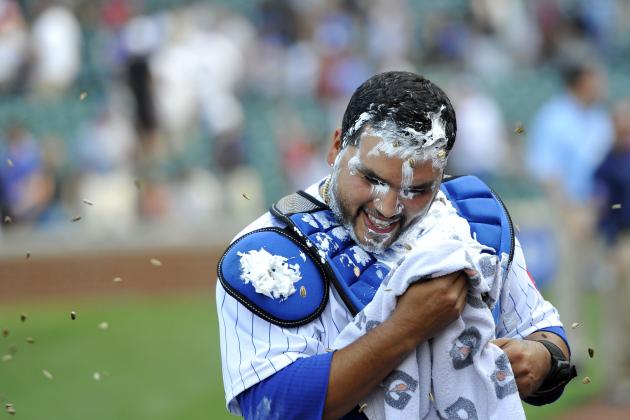 Brian Kersey/Getty Images

We also can't judge these performances solely by the home runs; we have to factor in what these guys did with their other at-bats.
Navarro walked and scored in his; Zimmerman's was a huge letdown.
It's going...It's going...It's going...It's a.....Strikeout???Ryan Zimmerman struck out in his 4th at bat after hitting 3 HRs b4. #MLB

— Marcus Spotanski (@MSpotanski) May 30, 2013
#Nationals 3B Ryan Zimmerman struck out to end the top of the 7th, but there's still a chance he could bat again as he goes for HR No. 4.

— MLB (@MLB) May 30, 2013
Unfortunately he never got that fifth chance, and he finished 3-for-4.
Verdict: Edge Navarro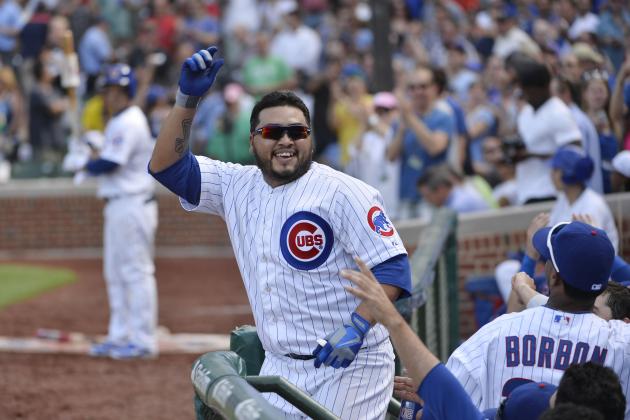 Brian Kersey/Getty Images

If you couldn't tell by the fact that he didn't lose a single category, Dioner Navarro's performance was more impressive than Ryan Zimmerman's.
Not only was it less likely that Navarro could pull off this feat, but he did it in a much more impressive way.
While we can't take anything away from Zimmerman's accomplishment, we can firmly say that Navarro's won the day.
Final Verdict: Edge to Navarro