WWE Main Event doesn't get a spectacular amount of exposure, but despite what is normally a lack of storyline development, it always seems to provide terrific action inside the ring.
The same was true on Wednesday night from Edmonton.
While Sheamus vs. intercontinental champion Wade Barrett is a match everyone has seen before, the duo put on a lengthy, entertaining show that demonstrated what they both are capable of in the right setting, while Antonio Cesaro and Justin Gabriel also faced off in a compelling matchup.
Let's take a look at what went down.
Sheamus defeats Wade Barrett in a non-title match
Just another day for the intercontinental champion.
We've gotten used to Barrett losing on an almost nightly basis, and on Wednesday night, he outdid himself by getting pinned twice. Not only did he lose to Sheamus, but The Miz attacked him and pinned him with his own three count afterward.
Nevertheless, if you look past the outcome, it's hard to find anything wrong with this back-and-forth, scintillating battle that lasted nearly 20 minutes and had the Alberta crowd loud and involved.
In a bit of a rematch of Wednesday's international friendly between England and Ireland, Barrett controlled the beginning of the match, even showcasing an awesome elbow drop:
WADE BARRETT WITH THAT CACTUS JACK ELBOW DROP OFF THE APRON TO SHEAMUS!!! BANG BANG!!! #WWE #MainEvent

— Aaron (@aj0314) May 30, 2013
But Sheamus proved to be too much.
At one point, The Celtic Warrior locked in his rare Cloverleaf submission before kicking out of a Wasteland and Winds of Change and eventually landing a Brogue Kick for the win. Afterward, he took to Twitter to talk some smack:
A swift #Brogue got me out of jail on #MainEvent. You'll never beat the Irish @WadeBarrett... NEVER.

— Sheamus (@WWESheamus) May 30, 2013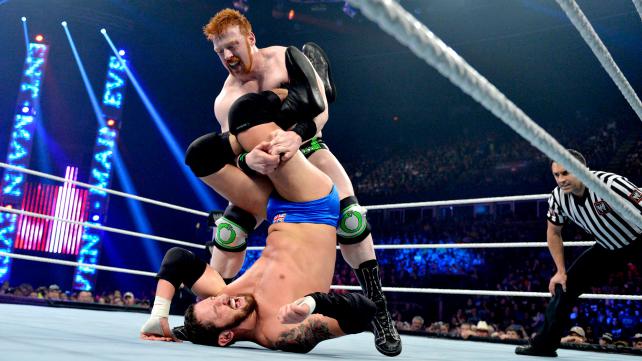 Fans will be upset about Sheamus not only beating the intercontinental champ but also kicking out of several top-notch moves. But judging by Twitter, the pure entertainment value of the match more than quelled that disappointment:
That match between Sheamus & Wade Barrett was straight up PPV quality. Hell, even Wrestlemania quality. Too bad it's so overdone.

— Joseph Hernandez (@BelieveInJMH) May 30, 2013
My hat's off to both @WWE Superstars in that @WWESheamus vs @WadeBarrett Match! That was one Hell-Of-A Back-and-Forth Match #WWEMainEvent

— wwegal (@wwegal) May 30, 2013
Antonio Cesaro defeats Justin Gabriel
It's not easy for a match that lasts about four minutes to captivate an audience, but Cesaro and Gabriel did the best they could, presenting a nice blend of Cesaro's raw strength and Gabriel's athleticism.
There was even time for The Miz to work in this classic line:
"@AntonioCesaro's workout regiment isn't normal...he plays with ropes and stuff!" - @MikeTheMiz on #WWE #MainEvent

— WWE Universe (@WWEUniverse) May 30, 2013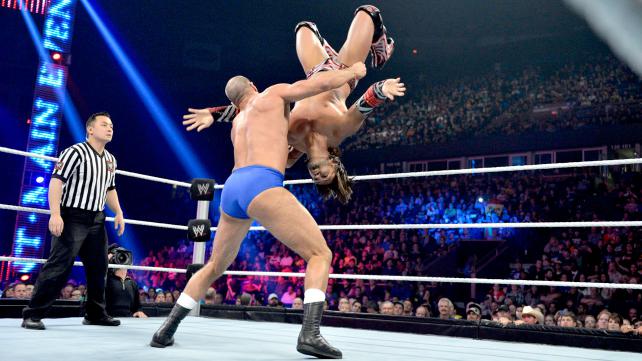 What should the WWE do with Antonio Cesaro?
In the end, "The Swiss Sensation secured" the victory after landing the Neutralizer.
There is little question that Cesaro has talent inside the ring. However, when he held the U.S. Championship for a while, he didn't seem to attract much attention.
Still, many believe that he deserves a push, and it will be intriguing to see where the WWE takes him in the coming weeks.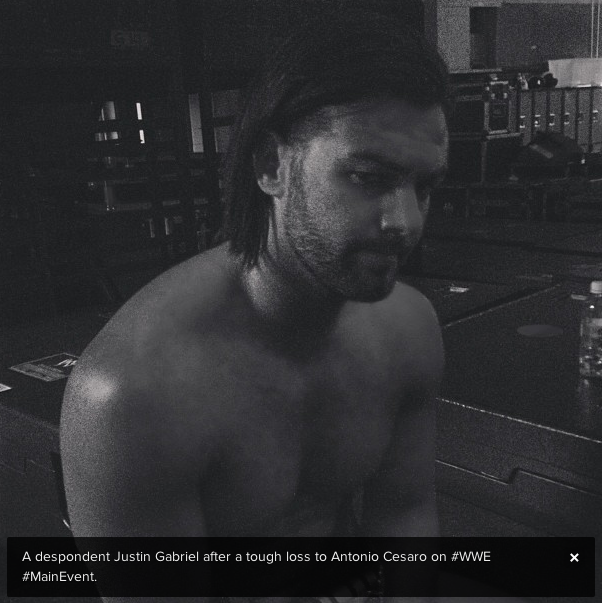 Tons of Funk and R-Truth defeat 3MB
After about two minutes, Jinder Mahal found himself inside the ring with all three of his opponents. Tons of Funk hit him with the classic double-belly smash before R-Truth hit his finisher for the pin.
And that's all you really need to know about that.