Biggest SEC vs. Big Ten Recruiting Battles in Class of 2014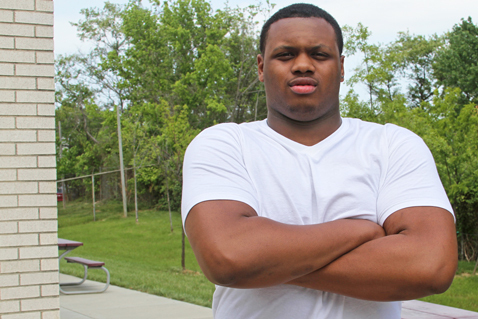 247Sports
The SEC is the premier conference in college football. It is where NFL teams deploy their most trusted scouts to evaluate players, and it is the most competitive football league in the sport —college or NFL.
The Big Ten is a traditional conference led by classic powers Michigan and Ohio State.
On the recruiting front, the conferences compete to sign many of the same players.
This cycle, a good pro-style quarterback likes the Buckeyes, but Texas A&M's offense is equally intriguing. A linebacker from Georgia also digs Ohio State, yet Georgia and Alabama are putting on the press. And there's also a slot wide receiver from Florida who is flirting with Michigan, which is causing Florida to heat up its pursuit.
Player evaluations are based on review of tape at Scout.com, Rivals, 247Sports & ESPNU.

Begin Slideshow

»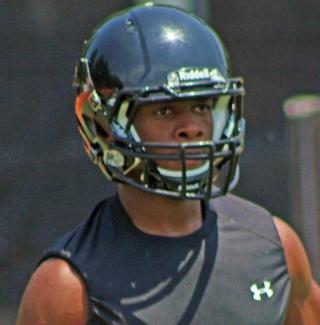 247Sports
247Sports predicts South Carolina will land Scott. However, Ohio State, which played host to Scott on a recent visit, will have something to say about that.
The 5'11", 180-pound running back can factor into an offensive game plan in many different ways. He has good quickness, catches the ball well and can be used on screen plays.
He also has the ability to play in the slot and return punts.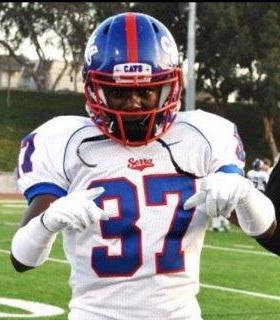 247Sports
Williams is a smooth-moving and speedy linebacker who can also play strong safety/rover. He stands 6'0", 205 pounds and is excellent in space.
According to 247Sports, Florida is on his list along with Michigan and several others. It will be interesting to see how Williams fits into a college defense, but his athleticism will eventually get him on the field.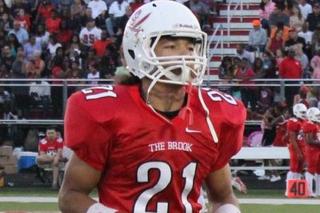 247Sports
Westphal is a big cornerback with great instincts. He can match up with big wide receivers thanks to a 6'0", 186-pound frame, and he also has the quickness to cover in the slot.
An academic standout from Illinois, Westphal has caught the eye of Vanderbilt, and Michigan has also impressed him (247Sports). Look for both schools to fight over him before a decision is made this summer.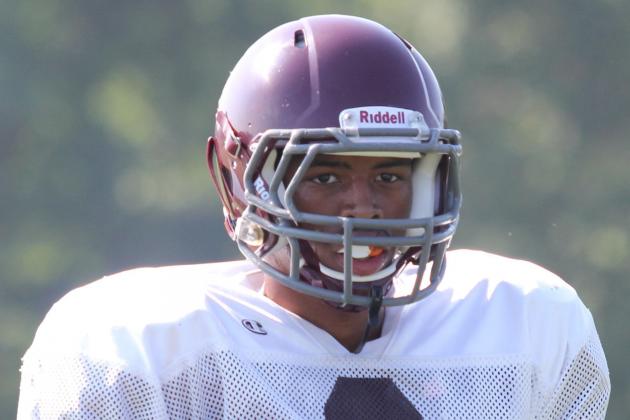 247Sports
The 6'2", 190-pound Malone is the best wide receiver in Tennessee. He has long arms to snatch passes in flight, shows good speed and flashes run-after-catch skills.
Many expect Jalen Hurd and Todd Kelly Jr., two top recruits who have already committed to Tennessee, to stay on him until he agrees to come to Knoxville as well. However, Big Ten program Ohio State and SEC rivals Auburn and Georgia are threats to the Vols, says 247Sports.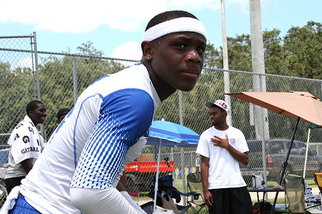 247Sports
One of the better slot wide receivers in the country, Scott is a 5'10", 175-pounder from Florida. He is a quicker-than-fast athlete who separates easily underneath.
Scott has solid hands and can also be aligned in the backfield to get him matched up with a linebacker. Michigan is expected to sign him, but keep an eye on Florida should Scott decide he wants to play in the SEC.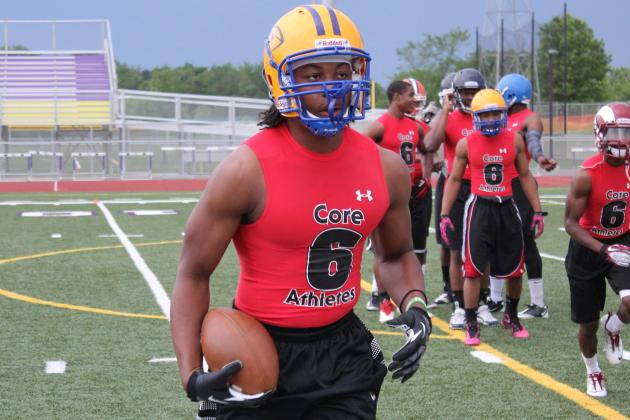 247Sports
Morgan is a linebacker prospect from Illinois who stands 6'2" and weighs more than 225 pounds. He has good range and lateral quickness while being strong enough to fill alleys head-on.
Vanderbilt, Ole Miss and Florida are his main SEC suitors, says 247Sports. However, Michigan State of the Big Ten is also lurking.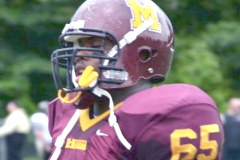 247Sports
Prince is from Maryland, and the hometown Terrapins are moving to the Big Ten in 2014. The 6'7", 310-pound left tackle prospect is also being pursued by Ohio State and SEC champion Alabama. With his quick feet, agility and athleticism, Prince could be an All-Big Ten or All-SEC left tackle in a few seasons.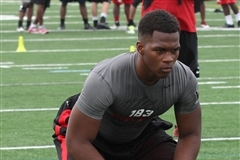 247Sports
McMillan is expected to commit to Ohio State. However, Urban Meyer will have to fend off SEC recruiting juggernauts Alabama and Georgia to seal the deal with him.
Meyer knows he is going to have to face SEC teams like the Crimson Tide and Bulldogs in big bowl games and in the playoffs. To beat those teams, he feels he has to recruit Southern players such as McMillan to play for the Buckeyes.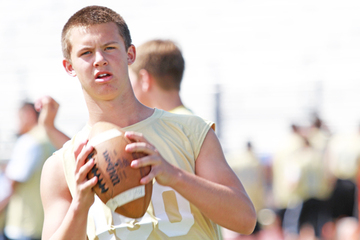 247Sports
Allen could end up at UCLA or Oklahoma State, but if he chooses the Big Ten or SEC, Ohio State or Texas A&M will be the pick, per 247Sports.
He is a 6'3", 197-pound quarterback with great accuracy, touch and field vision. Allen can read a defense, scan through his progressions and deliver a strike to a target.
He has deceptive athleticism and is one of the best decision-makers in the country. The Bruins could hold the lead, but do not count out the Buckeyes and Aggies.
Edwin Weathersby is the College Football Recruiting Analyst for Bleacher Report. He has worked in scouting/player personnel departments for three professional football teams, including the New York Giants and Cleveland Browns.