Fantasy Football's Most Undervalued Players in 2013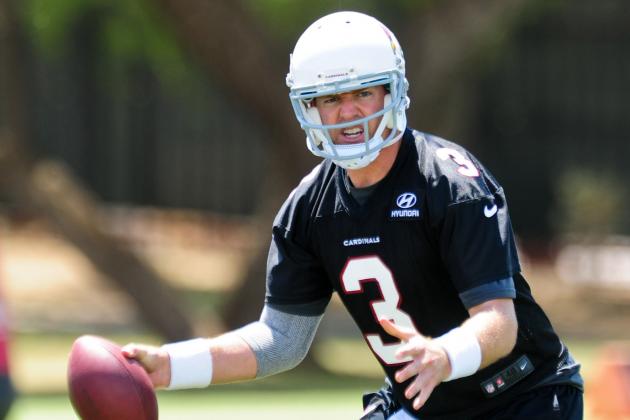 Matt Kartozian-USA TODAY Sports

There's one word that savvy fantasy owners should always bear in mind when assembling their teams, a single term that is of vital importance if they want to have a successful fantasy campaign.
Value.
In fantasy football, it's all about getting value with draft picks and selecting players who have a good chance of outperforming their draft slots.
We're going to focus here on some NFL players who are undervalued in 2013, at least in the early drafts and mocks that have taken place to this point.
Average draft position courtesy of My Fantasy League.
Begin Slideshow

»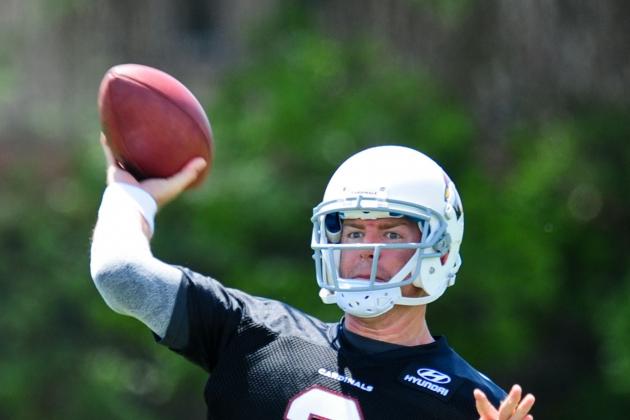 Matt Kartozian-USA TODAY Sports

Average Draft Position: 15th round (pick 180, QB26)
After one-plus years with the Oakland Raiders as part of one of the most ill-advised NFL trades in recent memory, Carson Palmer is on the move again in 2013, this time joining the Arizona Cardinals.
Granted, the 33-year-old didn't do much winning in Oakland, and his stats were buoyed by a lot of "garbage time" production. However, Palmer did top 4,000 passing yards last year, a feat he last accomplished in 2007.
There's every reason to think that Palmer can hit that benchmark again in 2013 and improve on last year's 19th-place fantasy finish.
New Arizona head coach Bruce Arians is installing the same vertical passing offense in the desert that coaxed a top-10 fantasy finish from Andrew Luck in Indianapolis last year, and Palmer has an elite wide receiver at his disposal in Larry Fitzgerald.
Add to that the fact that Cardinals will likely play from behind a lot and have an improved offensive front, and you have the recipe for fantasy production that will outpace Palmer's modest asking price.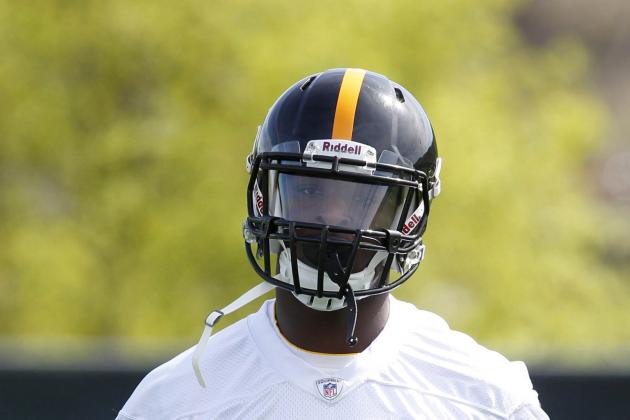 Charles LeClaire-USA TODAY Sport

Average Draft Position: Ninth round (pick 103, RB35)
This average draft position could be something of a misnomer, as some mock drafts may have taken place before the NFL draft.
However, even if his asking price climbs a considerable amount from its current spot, rookie running back Le'Veon Bell would still be undervalued.
The reason is simple: As things stand right now, no first-year ball-carrier has a clearer path to heavy workload early on than the former Michigan State star.
It turned some heads in New York City, but the Pittsburgh Steelers obviously saw something they like in Bell or they wouldn't have made the 230-pounder the second player at his position chosen this year.
The Steelers also have confidence in Bell's ability to start right away, as they wasted no time in attempting to shop running back Jonathan Dwyer in a potential trade.
According to Will Graves of The Associated Press (h/t The Pittsburgh Courier), Bell has already drawn raves from the coaching staff in minicamp, and while Dwyer and Isaac Redman may poach some carries, Bell appears set to be the lead back in the Steel City in 2013.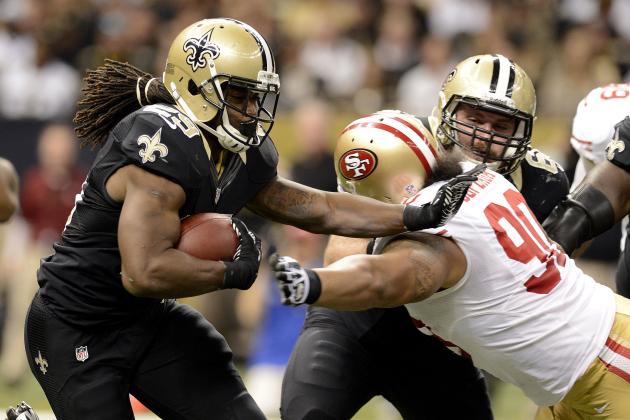 John David Mercer-USA TODAY Sports

Average Draft Position: 10th round (pick 119, RB41)
Yes, I know—it's difficult to muster any enthusiasm about a player who will be plying his trade on offense for the New York Jets in 2013.
With that said, any starting running back available late in fantasy drafts merits a long look. Just ask the folks who got Washington Redskins running back Alfred Morris in the 12th round in 2012.
Granted, I'm not saying that Chris Ivory is going to have the sort of success in 2013 that Morris enjoyed a season ago.
That's just kooky.
However, Ivory showed flashes of talent in New Orleans, averaging over five yards a carry in limited duty. This season, the 25-year-old will see by far the most extensive action of his career.
Jason La Canfora of CBS Sports recently included Ivory on a list of breakout candidates for the upcoming season, stating, "I expect New York's trade for Ivory to pay big dividends for new GM John Idzik, as well as fantasy owners who pick him up."
You heard the man. Make with the picking!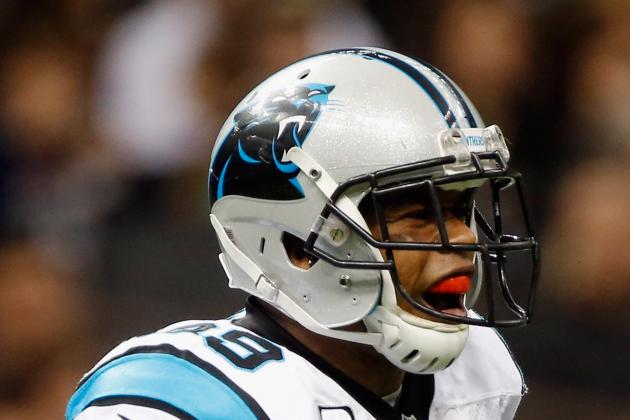 Chris Graythen/Getty Images

Average Draft Position: Eighth round (pick 86, WR36)
It happens every year in fantasy football.
Not only do many fantasy owners overvalue the incoming class of rookies, but the reverse happens with aging veterans. It's "thanks for all the help over the years," as those vets are being shoved into fantasy obscurity.
The problem is, a lot of them aren't ready to go just yet.
Despite the fact that Steve Smith caught 73 passes for 1,174 yards last year, finishing as a top-20 fantasy option in leagues that award a point for receptions, he's being written off this year as a marginal starter at best in fantasy leagues that require three wideouts.
Of course, that's understandable given that the Panthers used an early pick on a wide receiver in the 2013 draft.
Oh, wait. They didn't.
Well, at least there's another quality wide receiver opposite Smith.
Oh, wait. There isn't.
See where I'm going with this?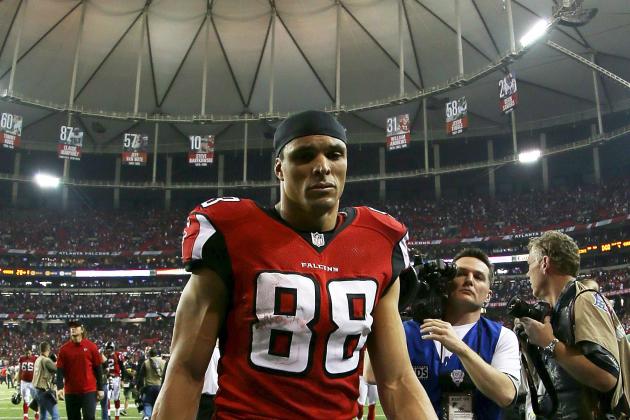 Mike Ehrmann/Getty Images

Average Draft Position: Eighth round (pick 85, TE7)
I spent most of last summer ranting about how Tony Gonzalez of the Atlanta Falcons, who was the ninth tight end off draft boards in 2012, was vastly undervalued.
Gonzalez repaid the fantasy owners who took advantage of that value handsomely, finishing the season as the fantasy runner-up at the position behind Jimmy Graham of the New Orleans Saints.
At least this year, fantasy owners have learned their lesson about the 37-year-old.
Or not.
Despite that Gonzo's 93 catches, 930 yards and eight touchdowns last year were his best numbers since joining the Falcons in 2009, Gonzalez is still being viewed with skepticism by some fantasy owners.
Listen, I get that he's old; however, there was absolutely no sign of decline in his game last year. The last time Gonzalez missed a game was in 2006.
It's one of two that he's missed in 16 years.