Why Are People So Eager to Trade Paul Pierce?
Use your ← → (arrow) keys to browse more stories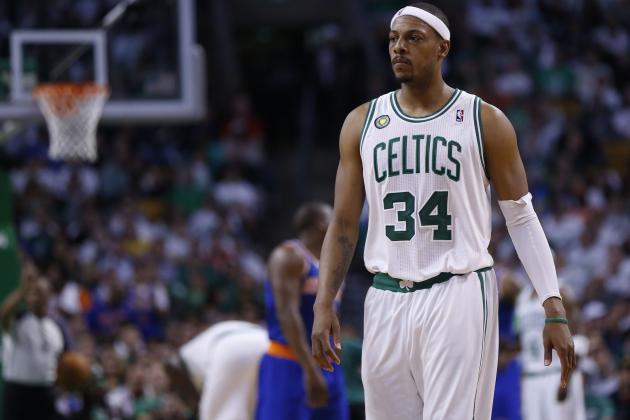 Greg M. Cooper-USA TODAY Sports

The whispers around Paul Pierce's future with the Celtics continue to surface in the fourth week of Boston's offseason. Unconfirmed report after unconfirmed report has circled in, stating anything from Pierce's house being on the market, to the team being "likely" to buy him out...