6 Bold Predictions for La Liga Next Season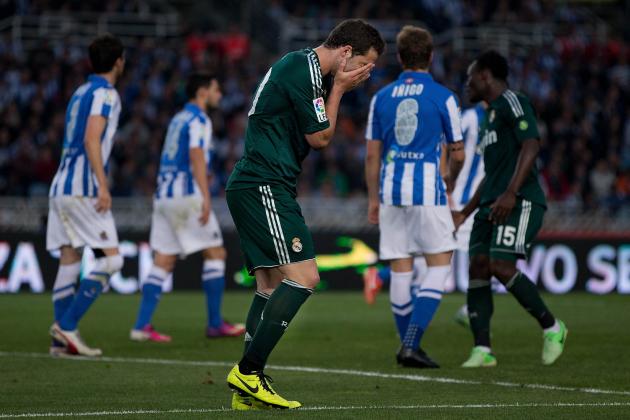 Gonzalo Arroyo Moreno/Getty Images

With the curtains set to come down on another La Liga season this weekend, thoughts are already turning towards the summer transfer window and next season.
Real Madrid have already confirmed Jose Mourinho will depart the club, while Barcelona have moved, at long last, to secure the signing of Santos' Brazilian star Neymar.
Phillipe Montanier, only offered a new one-year deal by Real Sociedad, will cut his ties the Champions League chasing club for Rennes in France, and Ernesto Valverde's future is unclear as the expiration of his contract at Valencia draws ever closer.
Elsewhere, Manuel Pellegrini will leave Malaga, Isco will likely follow him out too and Radamel Falcao will exit Atletico Madrid.
Elche have already confirmed their promotion to Spain's top flight next season. Villarreal are favorites to join them automatically, with four of Almeria, Girona, Alcorcon, Ponferridina and Las Palmas left to fight it out in the playoffs.
Back in the top flight, Mallorca, Real Zaragoza, Deportivo La Coruna and Celta Vigo will learn on Saturday night which one of them will be the lucky one not dropping into the depths of La Segunda.
With all that in mind, here are six predictions ahead of La Liga 2013/14....
Begin Slideshow

»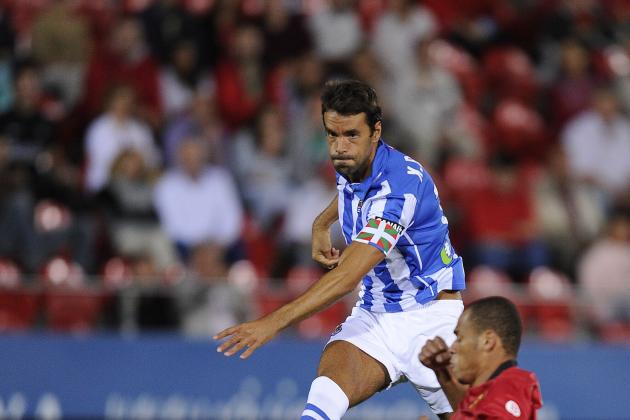 David Ramos/Getty Images

On the face of it, people may expect Real Sociedad to struggle when their manager departs for Rennes after the season closes this weekend.
But the feeling in San Sebastián is that Philippe Montanier has taken too long to get the most out of what is considered one of the club's best generations in many years.
From Iñigo and Carlos Martinez—no relation—in defense, to Asier Illarramendi and Ruben Pardo in midfield through to the attacking threat carried by the likes of Carlos Vela, Xabi Prieto and Antoine Griezmann this is a la Real team bulging with talent.
The best part about it is that most of them have come from Zubieta, the club's academy, and many of them remain young.
Europa League participation is confirmed for next season, but if results go their way this weekend they could yet be in the Champions League come August.
Athletic Bilbao, la Real's Basque rivals, captured the imagination of Europe last season, while Borussia Dortmund have done the same this campaign; next year it could be Anoeta's turn to become the neutral's choice of worship.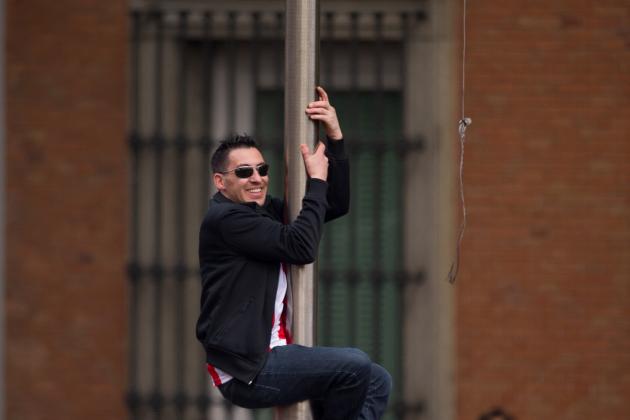 Denis Doyle/Getty Images

To the optimist, Atletico Madrid's campaign gives plenty of reasons to believe that next season the Real Madrid and Barcelona duopoly could be breached.
With 73 points and still one game left, they have reached the highest total of any team, other than the top two, since Villarreal—the last team to separate Barca and Real—accumulated 77 in 2007/08.
Last season Valencia took third place with 61 points.
Then there's Atleti's recent Copa del Rey win; the lifting of a curse. The last time Los Rojiblancos had beaten their city rivals was 1999 before beating them in the cup final at the Bernabeu recently—admittedly after extra time.
And it's not even selling Radamel Falcao which leads to the conclusion that they won't sneak into the top two—they've great pedigree when it comes to replacing strikers.
The facts are, Barcelona and Real Madrid remain scarily consistent and financially dominant. Atletico have won 22 matches this year, yet they're still nine points off second place and 24 points away from the top.
They may well improve next season, they're unlikely to improve enough.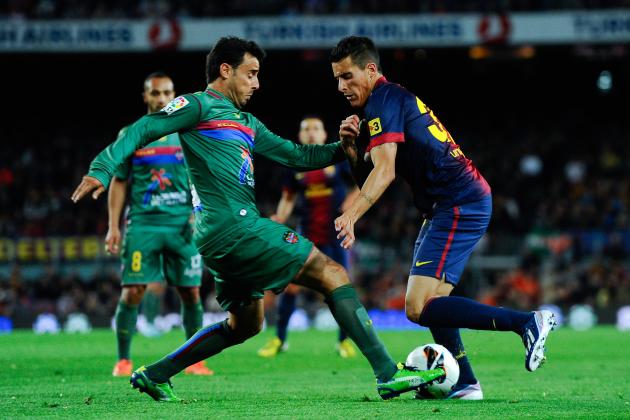 David Ramos/Getty Images

Up until Christmas 2012, Levante had enjoyed an unexpectedly good 18-month period.
They'd topped the league during the 2011/12 season, held their own in the top four for large parts of the campaign and eventually qualified for the Europe League.
Competing both domestically and in Europe this season didn't seem to hamper them either. They maintained a solid league position inside the top 10, and qualified for the latter stages of the Europa League before taking some time off over the new year.
Things haven't been as good since then, though. Sunday's win against Athletic Bilbao was just their fourth in the league in 2013—they've played 20 matches.
It's not a secret that they have an ageing squad either. Nine players aged 30 or above have played a part in 10 or more games this season, with captain Sergio Ballesteros (37) and fullback Juanfran (36) both regulars.
Juan Ignacio Martinez has done a fantastic job at the Valencia-based club, but he's going to have to earn his wage this summer if he doesn't want to start next season enduring a similar slump to the one they've remained in since January.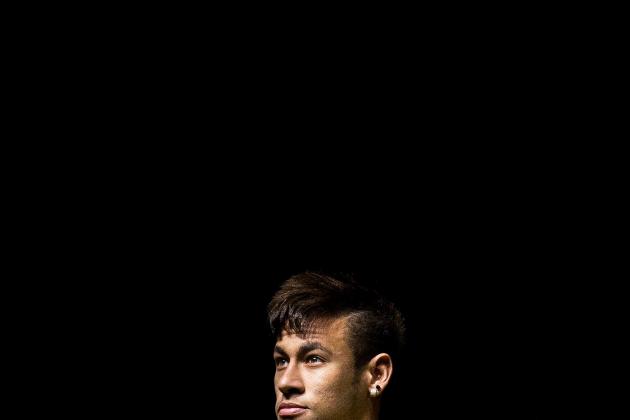 Buda Mendes/Getty Images

Messidependencia became quite the issue in the wake of Barcelona's Champions League exit to Bayern Munich this season.
David Villa, Pedro Rodriguez, Alexis Sanchez and the supporting cast from midfield hadn't contributed enough between them, and too much emphasis fell onto the shoulders of Lionel Messi.
The signing of Neymar, it is hoped, will help to lift that burden.
It shouldn't be viewed as a case of whether or not they'll clash, or how much they will (or won't) hate sharing the limelight.
It should be viewed as a throwback to the days when Barca's goals were spread out, when Messi was ably supported (or was he supporting?) by Samuel Eto'o and Thierry Henry—even Zlatan Ibrahimovic, despite his perceived lack of success in Catalonia, contributed.
Now it's Neymar's turn. Other areas might need to be strengthened too, but there's still time for Tito Vilanova to do that. For now, he's done the right thing signing the Brazilian.
By the end of next season, debates over trivial matters will be long forgotten if Neymar has over 20 goals to his name in a trophy-ridden Barcelona side.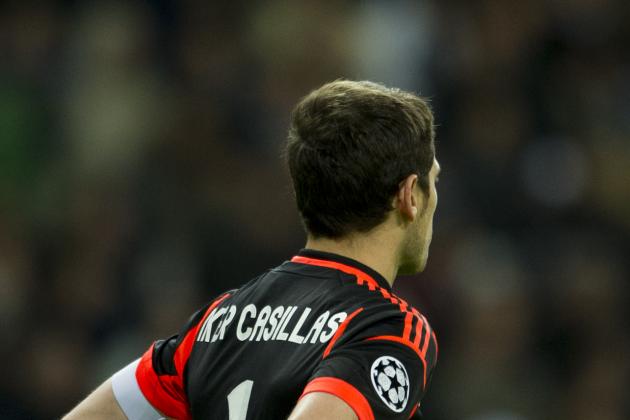 Jasper Juinen/Getty Images

It's been a difficult season for Iker Casillas. He's battled off the pitch with Jose Mourinho and been replaced by Diego Lopez on it since January.
Next season, though, it's likely that the incoming manager will make Casillas No. 1 again and normality will be restored once more at the Santiago Bernabeu—albeit harshly on Lopez, who has performed excellently.
Frustrated by his time on the sidelines, San Iker will surely be more motivated than ever to show the world that Mourinho dropped him for petty reasons rather than footballing ones.
What better way to do that than to win the coveted Zamora Trophy? The award for the 'keeper with the lowest goals-to-games conceded ratio.
It's surprising to learn that Casillas has only won it once before (2007/08), so to win it again would firmly help in stamping his mark back on La Liga.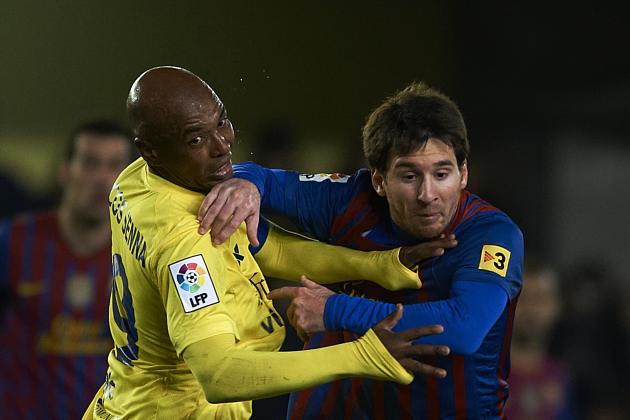 Manuel Queimadelos Alonso/Getty Images

This season, the return of Deportivo La Coruna to La Liga brought the love for Juan Carlos Valeron streaming back.
Next season, the likely reemergence of Villarreal should see the same honor bestowed upon their captain, Marcos Senna.
The Yellow Submarine sit second in La Segunda with two games left to play, following their final day relegation last season.
Senna, a member of Spain's Euro 2008 squad, is now 36 and will be 37 by the time next season comes around, but that won't stop the midfielder wanting another go in Spain's top flight.
He's the sort of player who has earned the respect of his fellow professionals, and there won't be many people, if any, sad to see him back in the Primera Division next season.
His calming presence and experience could be enough to see Villarreal comfortably ease any relegation fears they may have.