UEFA Champions League 2012-2013 Awards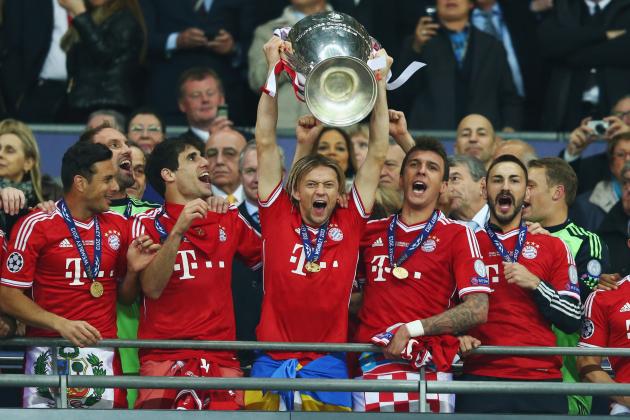 Alex Grimm/Getty Images

The UEFA Champions League is over for another season, and that gives time to pause and reflect on the events of the 12 months just past.
Bayern were the eventual champions of Europe, but what other prizes are there to be handed out? Who was the best player? The best young player? Or, even, who scored the best goal?
Over the next few pages, let's take a look at some potential Champions League awards that could be distributed based on performances this campaign.
Let us know your opinion in the comments section below.
Begin Slideshow

»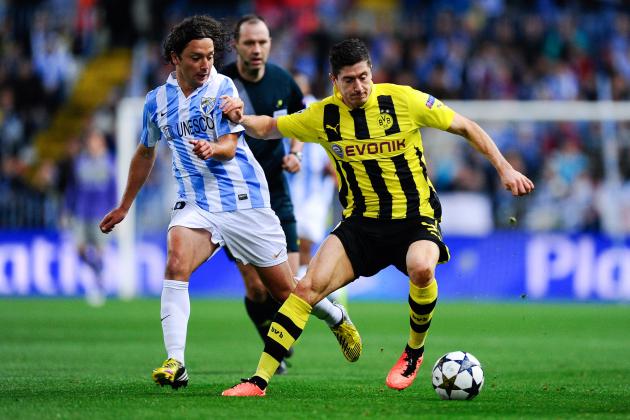 David Ramos/Getty Images

There was only one possible winner of this award, given the drama and importance of the closing minutes of the enthralling quarterfinal clash between Borussia Dortmund and Malaga.
Heading into injury time, it looked almost certain that Malaga would be heading to the semifinal stage, with a 2-1 lead away from home to add to a resilient 0-0 secured in the first leg.
Eventual finallists Dortmund were not done yet, though, and when Marco Reus finally slotted home into an empty net to equalise in stoppage time, it appeared that the Germans may have left it too late.
However, Jurgen Klopp's side were not done yet, with a clearly offside Felipe Santana turning home a winner after a set-piece scramble just moments later.
Malaga will not have enjoyed it, but for the neutral it was compelling viewing.
Runner-Up: Real Madrid 3-2 Manchester City
A sublime moment of individualism from Oscar announced his arrival on the European stage back in September, turning away from Juventus star Andrea Pirlo before curling a shot in the top corner.
It was an example of the Brazilian at his very best, and set the platform for him to enjoy a reasonably successful first season at Stamford Bridge.
"For the second goal, as soon as I had made the first touch and shot, I knew the ball was going in," he told reporters post-match, according to uefa.com.
"Every young boy in Brazil has dreams of playing in the Champions League so for me to realise this dream, it makes me very proud."
Runner-Up: Philippe Mexes (Milan vs. Anderlecht)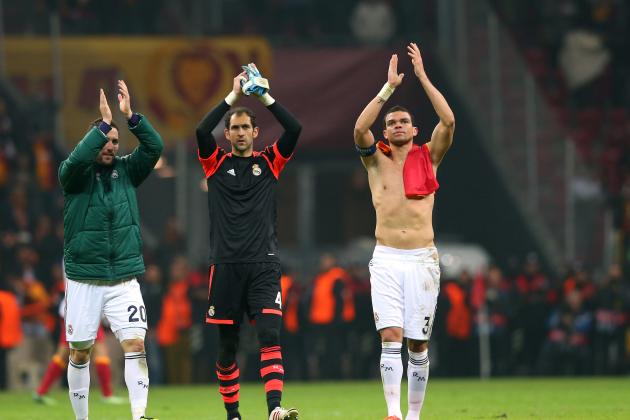 Alex Livesey/Getty Images

When Galatasaray were drawn in a group with English giants Manchester United and Portuguese side Braga, there were many people who considered them likely to once more exit the competition at the group stage.
That was not to be the case, though, as a poor showing from Braga meant that it was actually Romanian side CFR Cluj who provided the biggest threat to their progression.
Get through the group they did, and in January brought in both Wesley Sneijder and former Chelsea striker Didier Drogba to boost their chances in the knockout rounds.
The plan worked a treat, and weeks later Galatasaray were heading for the quarterfinals having knocked out German side Schalke.
Real Madrid would eventually end their campaign at that stage, but not before some late scares as the Turkish champions proved that they should not be underestimated by Europe's biggest sides.
Runner-Up: Celtic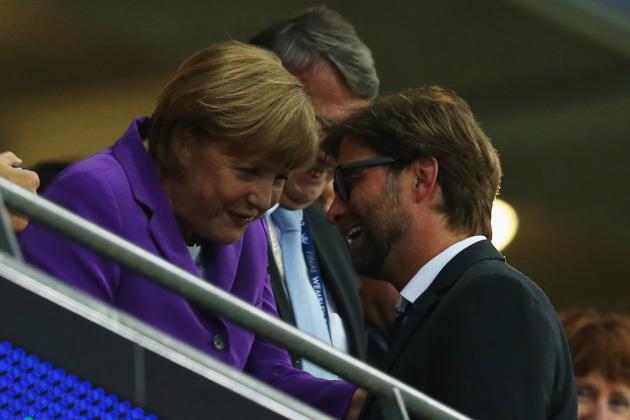 Martin Rose/Getty Images

Many people will of course argue that Bayern manager Jupp Heynckes should be named manager of the Champions League, but for Klopp to even dream of guiding Dortmund to the final was some achievement.
To navigate a group stage involving Manchester City, Real Madrid and Ajax was impressive enough, before considering the far from straightforward route the team had to take to the final.
Even having reached the final, there will be those who feel Dortmund deserved to at least take the game to penalty kicks. After all, it was Klopp's side who squandered multiple opportunities in the opening half an hour.
Klopp got his tactics right on the biggest occasion, but his players sadly fell short in seeing them through.
Runner-Up: Jupp Heynckes (Bayern Munich)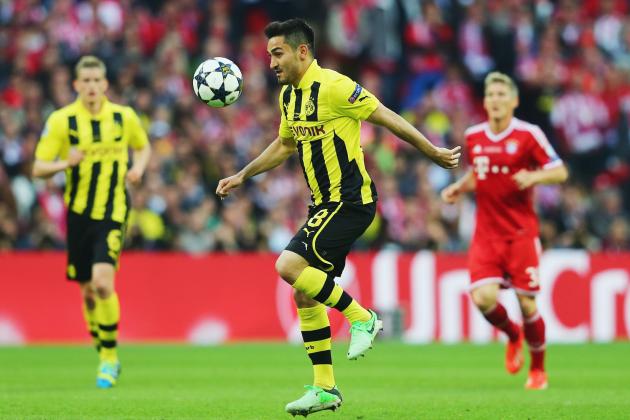 Alex Grimm/Getty Images

Borussia Dortmund Ilkay Gundogan has been one of the stars of the Champions League this campaign, building on a good first season at the club to cement his reputation as one of Europe's best midfielders.
The former Nurnberg player was outstanding in the competition's knockout stages, running the show in both legs against Real Madrid in the semifinal, as well as impressing at Wembley last weekend.
A composed presence in the centre of the park, Gundogan is the key to Dortmund's play. Every attack starts at his feet, and all his actions are done with precision and at an impressively quick speed.
When Nuri Sahin left for Real Madrid in 2011, there were doubts over the ability of Gundogan to come in and replace the club's former young star. Those questions are now well and truly a thing of the past.
Runner-Up: David Alaba (Bayern Munich)
Jasper Juinen/Getty Images

With 12 goals in his 12 appearances in the UEFA Champions League this season, Cristiano Ronaldo once more finished Europe's elite competition with a scoring rate of a goal per game.
The powerful Portuguese attacker did it in style, also, scoring against every side he faced in the tournament and in every round of the competition up until his side's exit.
While Lionel Messi may be the eternal thorn in his side as far as major honours are concerned, there can be no doubting that it was Ronaldo who got the better of his rival in Champions League outings this campaign.
Dortmund and Bayern fans will no doubt point to a number of their players as contenders for this award, but none of them have been as consistently outstanding as the Real Madrid star in Europe this season.
Runner-Up: Lionel Messi (Barcelona)