If you consider rushing the field to be an art form, this is a video of a blind man coloring by numbers.
The Big Lead spotted a fan at a Finnish soccer match between HJK and RoPS who took the pitch wearing what appeared to be a pair of black spanx or unfortunately tiny boxer briefs. What was more unfortunate, however, was the completely amateur, game-altering manner in which this field rushing went down.
First off, this rusher had no idea what he was doing, and it showed. The man interrupted what had been a beautiful offensive possession on the field. His heedless, be-spanked bottom blundered into the middle of the action, where a quality through ball to an HJK forward had opened up a clear goalscoring opportunity for the home team.
The streaker runs right across the forward's line, interrupting everything as he bounds through the box. As a result, the ensuing garbage goal is rightfully discounted as a product of the interruption.
Had it not happened? Chalk one up for the Klubi, whose players responded by taking the fan to the ground like a dog owner rubbing a pup's nose in a mistake—but that's not the issue here.
The issue is how this goomba went about ruining this moment.
Let's presume we're not living in freak-town Bizarro World and that only fans of the home team rush the field. This means spank daddy here just robbed his side of a goal, an occurrence I can only presume is punishable by public pillorying—which would look like this, but with less pants.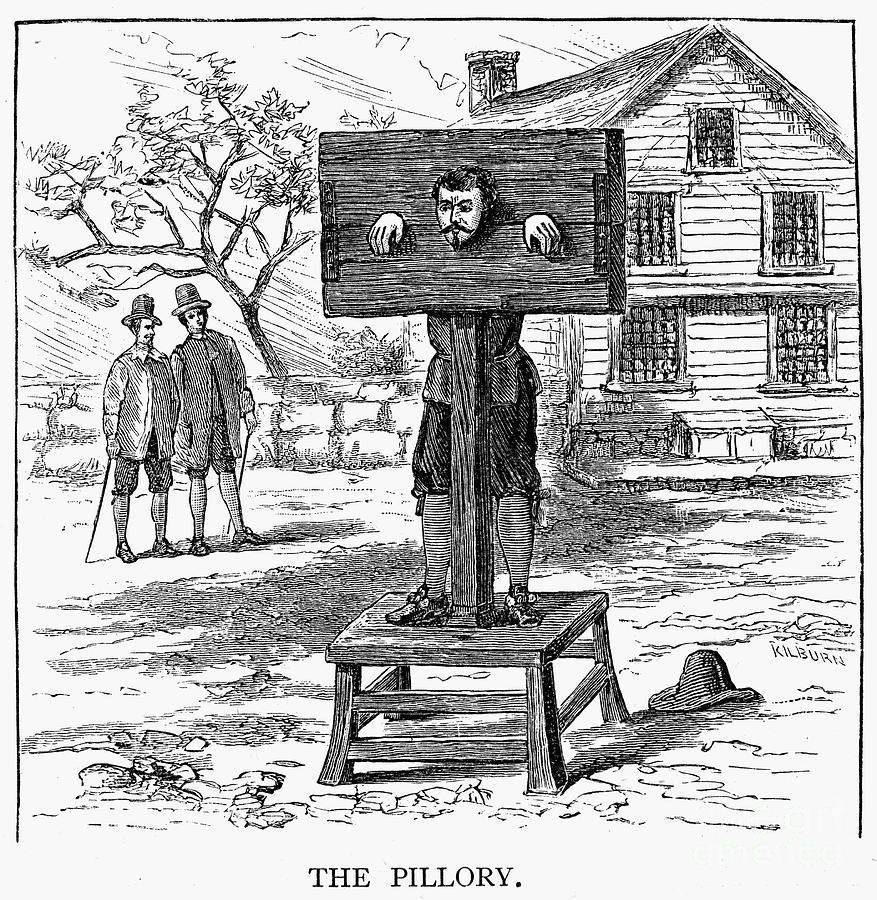 Furthermore, why is this guy covering his face? There are three things a man forfeits when he decides to strip down and run through a sporting event waggling his deli meats, and those are:
The love of a woman
The respect of family members
Any and all personal privacy/anonymity
I guess I'd cover my face too if I had just cost my team a goal and pulled off the sorriest, most self-conscious streaking ever recorded by modern television equipment.
Some people hate streakers, and this instance will serve as another arrow in their quiver while arguing why these people needed to be punished or locked in jail until their team folds under.