2013 MLB Draft: Ranking the 8 Biggest Story Lines 1 Week from Draft Day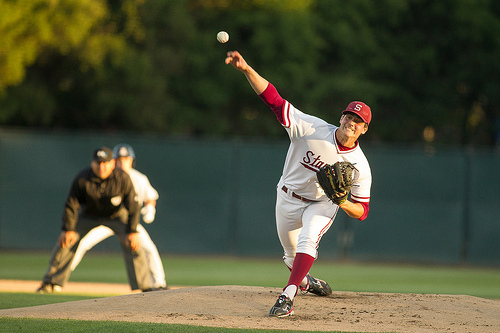 Image Courtesy of Stanford University
The first round of the MLB draft will take place on June 6, and with only a week left before teams make their selections, speculation and rumors will start to reach a fever pitch.
While it may not have the same fanfare as the NFL draft, there is still plenty of drama leading into this year's baseball draft.
One of the bigger storylines over the next week will be the fact that there is no clear choice for Houston, which has the first overall pick. Like last year, the Astros could make a selection that many did not predict, which will have a ripple-effect through the rest of the first round.
These are the top eight storylines to watch one week out from the MLB draft.
Begin Slideshow

»
Jim Rogash/Getty Images

This year will be the first year since the 1993 MLB draft that the Boston Red Sox will be making a selection in the Top 10.
That year, they selected outfielder Trot Nixon with the seventh pick. Nixon went on to be a serviceable outfielder and was a member of the 2004 World Series team.
As in 1993, the Red Sox will select seventh again and, at the very least, hope to get another player on the same level as Nixon. Ben Cherington has had a bit of a rough start as GM since taking over for Theo Epstein in October of 2011 with the disastrous season last year.
This year has been much better, as the Red Sox are off to a surprising start and he can continue that momentum with a solid first-round pick.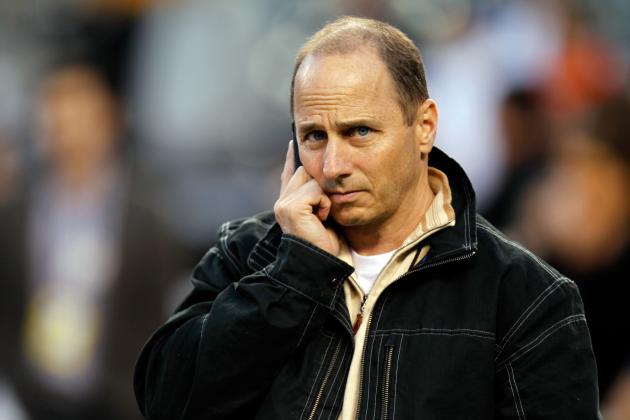 Gregory Shamus/Getty Images

The Yankees have the most first-round picks of any organization with three this year, but their first pick isn't until No. 26. They received two additional first-round picks with free agent losses of Nick Swisher and Rafael Soriano.
This raises the question of what direction the Yankees will decide to take with these picks in the latter half of the first round.
The pitching side of the farm system is clearly the weak link within the organization. It would not be surprising to see GM Brian Cashman make a strong push early in this draft to try to stock up on pitchers.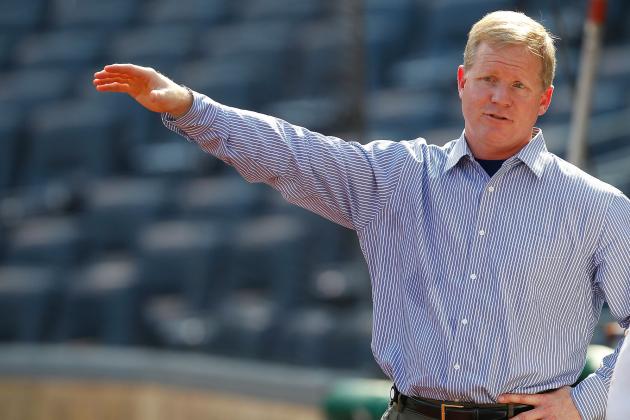 Jared Wickerham/Getty Images

When they were not able to reach a contract agreement with Mark Appel last season, the Pirates were awarded the ninth overall pick in this year's draft to go along with their 14th selection.
Since taking over as GM in September of 2007, Neal Huntington has drafted a number of quality players, including Pedro Alvarez, Jameson Taillon and Gerrit Cole.
The Pirates have had an unprecedented run of two straight decades of losing seasons and have built a good core of young players these past few drafts. They have an opportunity to add two more quality players this year who could be part of a foundation for continued success in the future.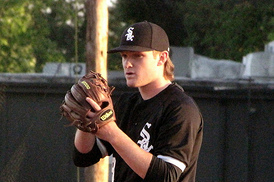 Image courtesy of St. Pius X.
With the top talent coming out of college this year, it could be the first time since 2006 that a high school player will not be drafted in the top five. Jonathan Mayo of MLB.com has Kohl Stewart as the first high school player taken by Miami with the sixth overall pick in his mock draft.
Along with Stewart, two other names to remember are outfielders Clint Frazier and Austin Meadows from Georgia who are ranked fourth and fifth by Mayo in his Top 100.
It is pretty certain that the first high school player selected will be one of those three, but the question remains as to how long they will have to wait.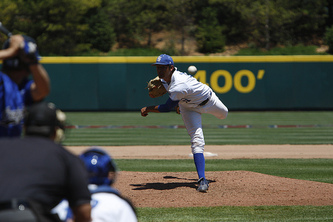 Image Courtesy of Indiana State University
Sean Manaea entered last fall contending with Mark Appel for the first overall pick in this year's MLB draft. A nagging hip injury and recent shoulder soreness, however, have ended Manaea's season early, according to this tweet by Jon Heyman of CBS Sports.
This has to raise concerns for organizations. A pitcher who was once a sure-fire, top-five pick could end up waiting longer than he expected in the first round. Given his recent injuries, teams may be more hesitant to use a top first-round pick on him.
This could narrow potential landing spots for Manaea to only teams with multiple first-round picks like the Pirates or the Yankees.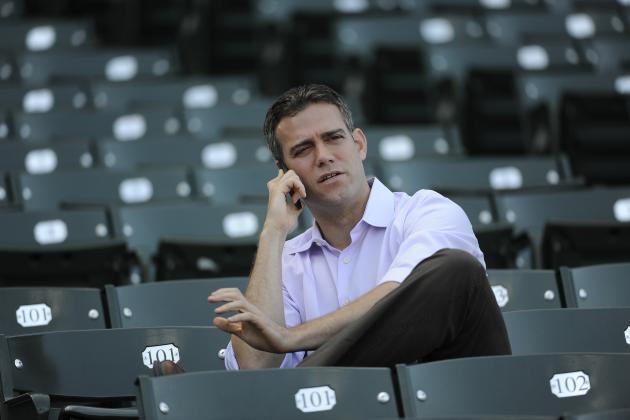 David Banks/Getty Images

This will be Theo Epstein's first draft with a full season under his belt as president of baseball operations for the Chicago Cubs. He took over the new role in October of 2012, and this time around, should have a stronger handle on his team's farm system and the needs of the organization.
With the second overall pick, Epstein will have his choice of either Mark Appel or Jonathan Gray depending on who Houston picks or even the top position player in the draft, third baseman Kris Bryant.
Epstein's full season with the Cubs, and his familiarity with the people in the organization, should allow him to make the best pick at No. 2.
Scott Halleran/Getty Images

This is the third time in the past seven years that an organization had the first overall pick in consecutive drafts.
The first two times that it happened came in 2007 and 2008, when the Tampa Bay Rays selected David Price and Tim Beckham. The Rays hit a home run with their Price selection while Beckham has yet to reach the majors.
The Washington Nationals were the other team with their picks of Stephen Strasburg and Bryce Harper in 2009 and 2010, respectively. Both players played a key role in helping the Nationals reach the playoffs last season.
The last two times it has happened, each organization has selected one pitcher and one position player. This could be a sign with Houston having selected shortstop Carlos Correa last year. That may leads into the top storyline for next week's draft.
Image Courtesy of University of Oklahoma
Mark Appel was one of the top pitching prospects in last years' MLB draft, but refused to sign with Pittsburgh and returned instad to Stanford for his senior year.
Even though Appel could have the best physical tools in this year's draft, Houston could be scared away from using the first pick on him because of his sign-ability and the fact that Scott Boras is his advisor.
Last year, the Pirates offered Appel a signing bonus of $6 million before draft day, according to Chelsea Jane of USA Today. Appel turn it down and was one of the reasons the Pirates decided to go with Correa instead.
Houston does have the benefit of being first overall and trying to work out a deal with Appel prior the draft. If the Astros don't feel they will be able to reach a deal, they can turn their attention to University of Oklahoma pitcher Jonathan Gray, who many believe is close to the same level as Appel.
Both pitchers project as being top-of-the-rotation, workhorse type pitchers. Houston really can't go wrong with either player.