Chris Jericho: 7 Superstars He Can Help in the WWE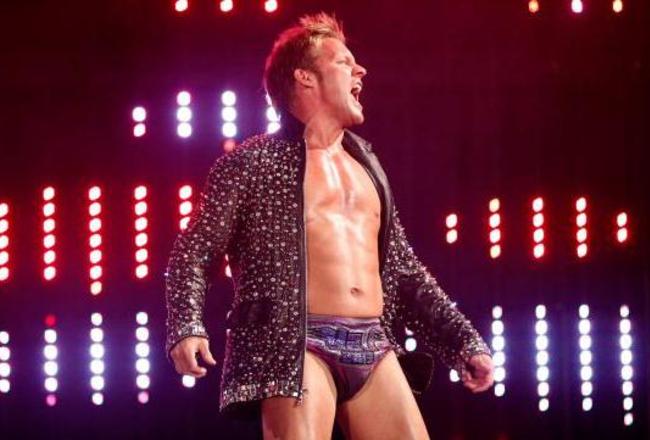 Photo by: WWE

Chris Jericho is one veteran who is willing to work with the younger Superstars.
He helped CM Punk during the early months of Punk's 434-day WWE title reign. He worked with Dolph Ziggler last summer and is currently in a program with rookie Fandango.
I wrote about Jericho's veteran leadership in another article. He puts his ego aside to elevate the younger talent. He can still go in the ring and lead any talent to a great match. Despite losing frequently on television and pay-per-view, a win over Jericho is nothing to scoff at.
Now Jericho has turned his attention to the missing Punk. He challenged him to a match at Payback, and Paul Heyman accepted.
After taking on Punk, here are seven more Superstars, in no particular order, Chris Jericho can help while he's still around.
Honorable Mention: Bray Wyatt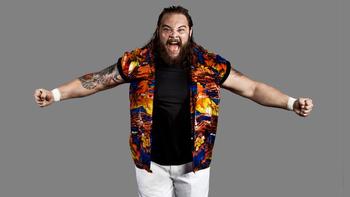 Photo by: WWE
There has been a lot of clamoring for WWE to bring up Bray Wyatt (formerly known as Husky Harris).
WWE aired the first vignette for the Wyatt and his family (Luke Harper and Erick Rowan) Monday night, and Twitter exploded.
With another heel faction making their debut soon, they will need to make an impact right away. Chris Jericho will gladly step up to the plate.
He took part in a six-man tag match against The Shield. He can find two more partners to challenge the Wyatt Family, or he can take on Wyatt in a singles match.
Jericho and Wyatt have contrasting styles and, with the improvements Wyatt has made down in NXT, it should be a great match.
Damien Sandow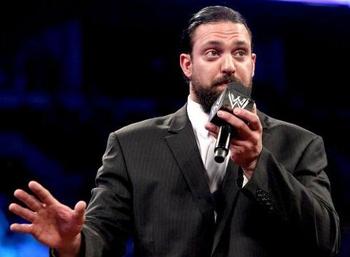 Photo by: WWE
Just imagine the war of words between these two.
Damien Sandow's extensive vocabulary against Jericho's wittiness and connection with the crowd. I'd tune in every week.
Currently, Sandow isn't doing much. Extreme Rules came and went, and Sandow was nowhere to be found. He and Rhodes lost against Sheamus and Randy Orton. Sandow could be a successful world champion if given a big push.
This feud shouldn't last longer than a month, but it will be an entertaining month. It will give Sandow someone to feud with while using Jericho's talents to showcase a young Superstar.
Curtis Axel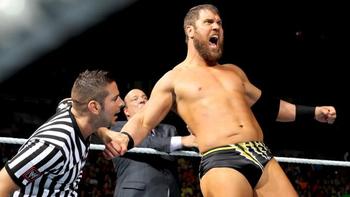 Photo by: WWE
Curtis Axel needs a legitimate opponent if WWE is serious about his push. The newest roster addition debuted as a "Paul Heyman Guy." That's a nice endorsement for a rookie. Jim Ross is one of the many who put over Axel's hard work and dedication to the business. That is huge praise from someone as knowledgeable as JR.
Now he just needs a Superstar to work with to put him over. Axel took on Cena in a singles match Monday night, winning by countout, but Axel needs an opponent who is willing to put him over. Chris Jericho is that opponent.
As I mentioned in the intro, Jericho got Fandango over by taking the loss at WrestleMania. Jericho can do the same for Axel at SummerSlam.
Cody Rhodes
Photo by: WWE
The other half of Team Rhodes Scholars isn't doing anything meaningful either. Cody Rhodes lost to The Miz on the Extreme Rules pre-show.
Many had him pegged as an underdog to win Money in the Bank. The WWE is in need of new main eventers, and Rhodes would provide new feuds in the world title picture. He's got talent, mic skills and the legacy that former champions have.
In order to reach that pinnacle, Rhodes needs a win over a high-caliber opponent.
Chris Jericho could help Rhodes get the push Rhodes rightfully deserves.
Wade Barrett
Photo by: WWE
Wade Barrett has been floundering since winning the Intercontinental Championship the night after WrestleMania. His only appearances at Extreme Rules were during the pre- and post-show.
It looks like WWE is booking Barrett against both Fandango and The Miz for Payback.
Chris Jericho holds the record for number of Intercontinental title reigns with nine. Would one more run hurt? Jericho could win the title for a 10th time to let Barrett compete for Money in the Bank. Jericho can then drop the belt to another young star.
These two also have a lot of history. Jericho was Barrett's pro on the first season of NXT.
Barrett is looked at by many as a future main eventer. A feud with Jericho could be the launching pad he needs to reach that level.
Dean Ambrose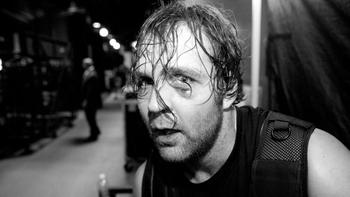 Photo by: WWE
Dean Ambrose has very little competition for his newly-won United States Championship. Kofi Kingston seems to be his only opponent, but he already received his rematch Monday night.
There are plenty of midcard heels, like Damien Sandow, Cody Rhodes and others, but no one seems to be turning face in the near future. The other midcarders are gunning for Wade Barrett and the Intercontinental title.
Unless WWE sends Sheamus or Randy Orton after Ambrose, he'll be without a challenger for a little while.
Enter Chris Jericho.
Jericho won't be challenging for the WWE or world titles anytime soon. This is a perfect opportunity to give Ambrose a great opponent to showcase his talents. He's done well against veterans like The Undertaker and Kane. Why not add Jericho to the mix?
Daniel Bryan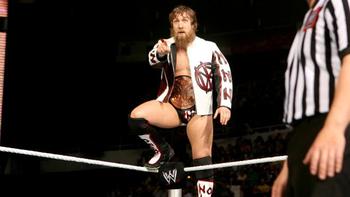 Photo by: WWE
The split of Team Hell No is inevitable. Daniel Bryan is frustrated that they lost the tag titles, and Kane is frustrated at Bryan's self-doubt.
When the split happens, Bryan will be the one to turn on Kane. He will then make a run back at the world title. He is definitely needed in the main event to add variety to the matchups.
The first Superstar he could go through on his way back to the top is Chris Jericho. Bryan and Jericho would provide fans with an excellent wrestling match. A singles run would also give Bryan more time to display his in-ring talents than he would in six-man tag matches.
This would be a great winter feud as the WWE books toward the Road to WrestleMania.
Ryback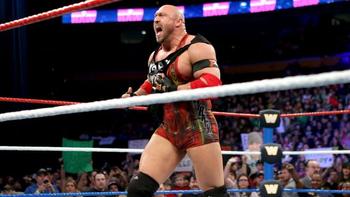 Photo by: WWE
Ryback is getting another chance at the WWE Championship at Payback in the 3 Stages of Hell match.
Most likely, the WWE title will slip out of Ryback's hands once again. What does he do after that?
A feud with Chris Jericho is what should happen next. Jericho will wrestle a more technical style that differs from Ryback's previous matches, which will allow Ryback to expand his skills.
There were reports about a potential WrestleMania match with these two. However, Jericho would have been the heel in the match.
Now, Ryback is the top heel and Jericho is the veteran. A victory over Jericho would finally give Ryback a notable pay-per-view win and the momentum he needs to win the WWE title.
Keep Reading