Ranking the Top Goaltenders Available This Summer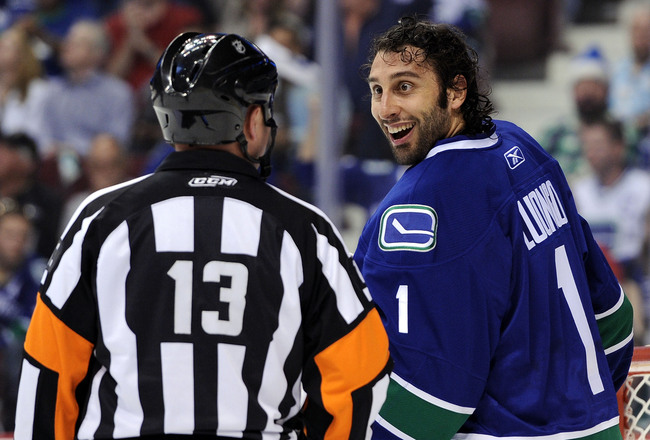 Harry How/Getty Images
Goaltending is a very important component of any Stanley Cup contender, and this summer, netminders such as Ryan Miller, Roberto Luongo and Mike Smith will be available. While some of these goalies will be free agents, others could be acquired via trade.
There is certainly going to be a ton of excitement generated from all the players who will hit the market, and here are the top goaltenders who will be available this summer.
Salary information courtesy of Cap Geek.
10, Tim Thomas, UFA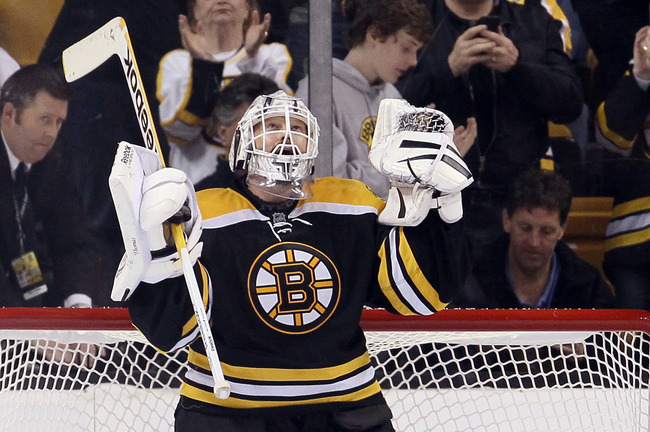 Thomas last played for Bruins, was traded to Islanders.
Elsa/Getty Images
Salary Information: $5,000,000
Tim Thomas took the 2012-13 season off, and he will be a free agent this summer. Thomas was at the top of his game before taking a year off, and if he wants to play in 2013-14, there should be a number of teams interested.
There are even rumors that Thomas is interested in playing for the Philadelphia Flyers, according to Flyers beat writer Randy Miller.
For what's it worth, i heard this week Tim Thomas wants to play for Flyers in '13-14. Also heard Flyers recently discussed Ryan Miller

— Randy Miller (@RandyJMiller) April 28, 2013
There are no guarantees that this could happen, but anything is possible if Thomas is interested in returning next season.
9. Al Montoya, UFA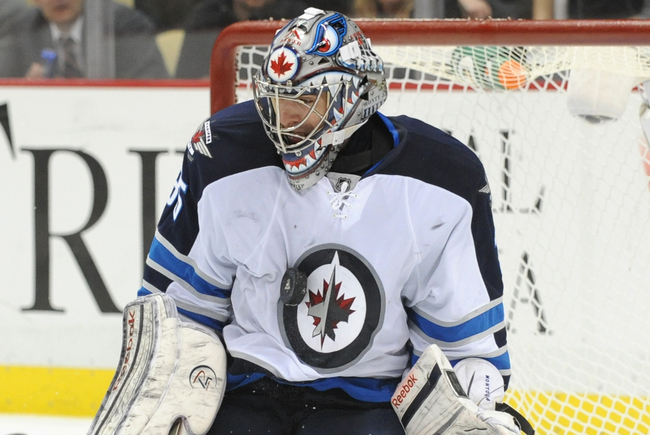 Montoya was drafted No. 6 in 2004.
Vincent Pugliese/Getty Images
Salary Information: $601,000
Al Montoya only played in seven games in 2012-13. He posted a record of 3-1-0 with a 2.90 GAA as Ondrej Pavelec's backup. The former first-round pick can test free agency this summer, and he will be one of the younger backups with experience on the market.
With Pavelec playing most of the Jets' games, it would be wise for Montoya to test free agency. Although Montoya hasn't played up to his potential, he still has time to turn his career around.
8. Evgeni Nabokov, UFA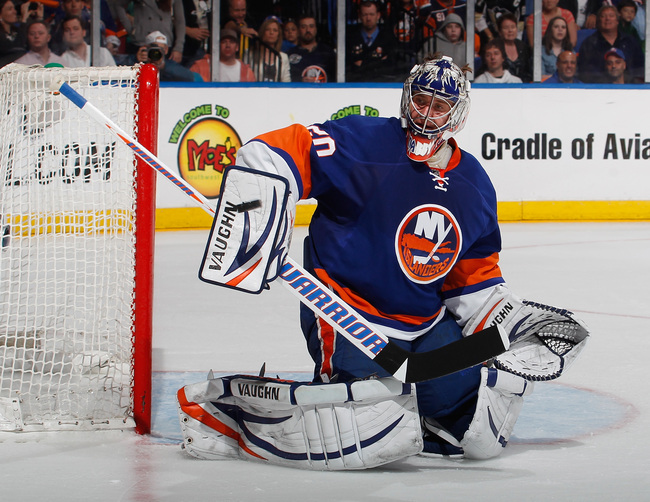 Nabokov played well for the Islanders in 2013.
Paul Bereswill/Getty Images
Salary Information: $2,750,000
Evgeni Nabokov is 37 years old, and he is coming off a great season with the New York Islanders. The veteran netminder still has some value, but not many teams are looking to sign a goaltender on the wrong side of 30 to be their starter.
Nabokov would be a solid veteran to sign as a backup, because his days as an everyday starter are over. The Islanders benefited from a shortened season with Nabokov, because it is unlikely that he can sustain his level of play over an 82-game season.
7. Anton Khudobin, UFA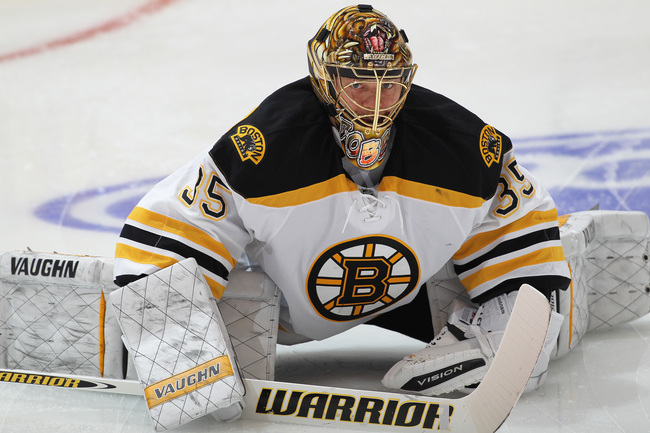 Khudobin is a solid backup.
Claus Andersen/Getty Images
Salary Information: $875,000
Anton Khudobin is the Boston Bruins' backup netminder, and he had a very solid 2012-13 season. The 27-year-old backstop posted a 9-4-1 record with a 2.32 GAA, and he was very important for the Bruins.
Khudobin could draw interest from teams looking to add a starter, but teams looking for a younger backup may line up to offer him cash once free agency opens in July.
6. Niklas Backstrom, UFA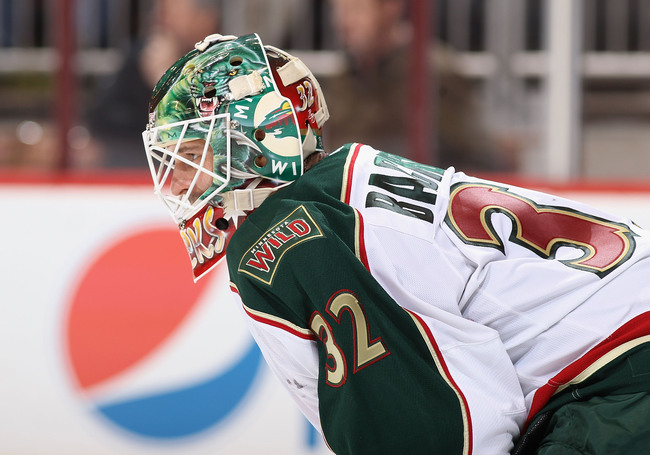 The Wild have youngsters ready to take over the crease.
Christian Petersen/Getty Images
Salary Information: $6,000,000
Niklas Backstrom's season ended before Game 1 vs. the Chicago Blackhawks in the first round. He hurt himself in warm-ups and never returned to the lineup. Backstrom underwent successful surgery for a sports hernia, and he will be ready to start the 2013-14 season.
The 35-year-old goaltender should draw significant interest this summer because he has a few good years left. The Wild could always re-sign Backstrom, or they could give 23-year-old Darcy Kuemper the starting job.
This past season, Backstrom posted a record of 24-15-3 with a 2.48 GAA. There are a number of teams such as the New York Islanders that are a goaltender away from competing, and Backstrom won't remain on the market for very long.
5. Jonathan Bernier, RFA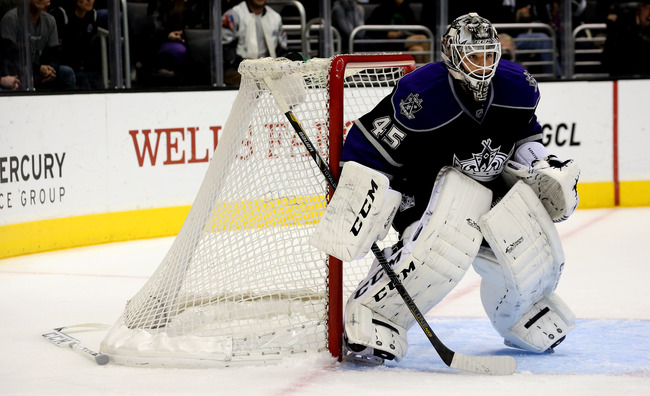 Bernier is a starter in waiting.
Stephen Dunn/Getty Images
Salary Information: $1,250,000
Jonathan Bernier asked for a trade at the start of the season, but he ultimately remained a member of the Los Angeles Kings. With Jonathan Quick locked up for the foreseeable future, it ultimately makes sense to move Bernier this summer.
He is a valuable commodity, and a number of teams would be interested in acquiring him to be a starting goaltender. Bernier upped his value by having a strong season, and he is a player who could be moved at or before the NHL draft.
Bernier will be a restricted free agent, and rather than re-signing, him it would make more sense for the Kings to trade his negotiating rights.
4. Ray Emery, UFA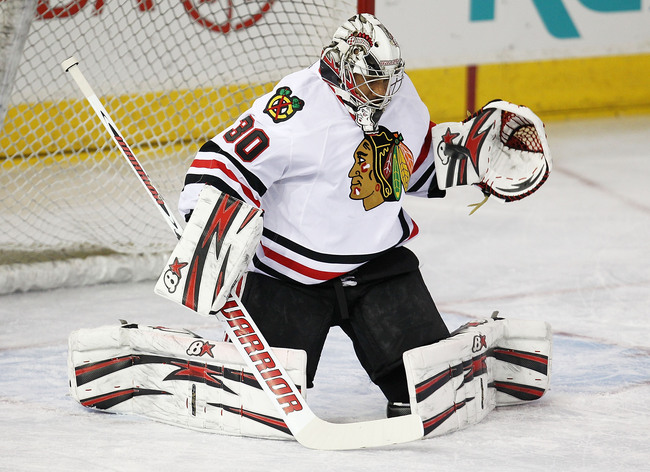 Emery had an amazing year.
Perry Nelson/Getty Images
Salary Information: $1,150,000
Ray Emery is a free agent this summer, and the Chicago Blackhawks' backup proved that he could still be a starter in the NHL. This year Emery posted a 17-1-0 record with a 1.94 GAA, and he rose to the occasion when Corey Crawford was sidelined with an injury.
This dominance from a backup is unprecedented, and you can expect many teams will offer Emery a ton of money to defend their goal crease next season.
3. Mike Smith, UFA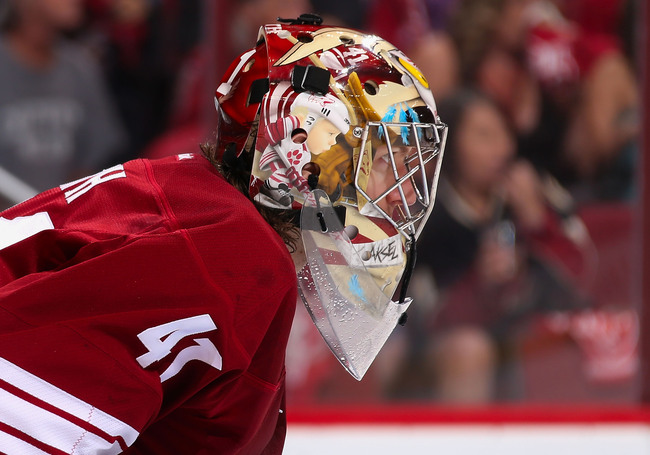 Smith could make a nice fortune on the open market.
Christian Petersen/Getty Images
Salary Information: $2,000,000
Mike Smith is a free agent, and he is likely to get a significant raise from the $2 million he makes now. This past season, Smith had a record of 15-12-5 and a 2.58 GAA, and he should draw interest from a ton of teams this summer.
Smith has played his best hockey as a member of the Phoenix Coyotes, and he even finished fourth in Vezina voting after the 2011-12 season.
2. Roberto Luongo, Vancouver Canucks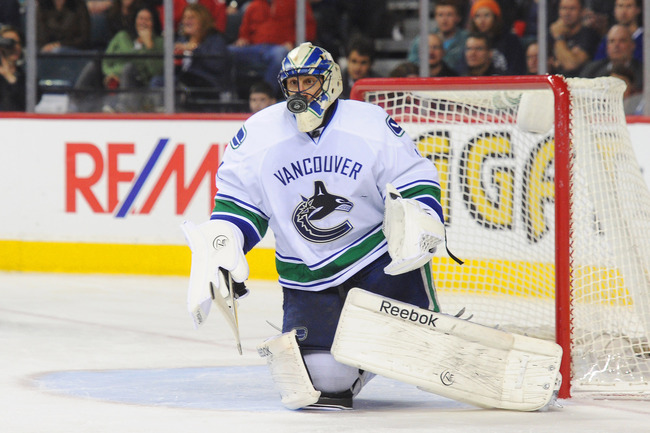 Luongo is likely finished in Vancouver.
Derek Leung/Getty Images
Salary Information: $5,333,333 through 2021-22
Roberto Luongo is ready to get traded.
Roberto Luongo is ready to move on. "My main goal is to be a starter. I feel I still have a lot to give." -Luongo. ow.ly/kUsJe

— NHL (@NHL) May 10, 2013
Luongo admitted that his contract sucks when he met with the media after the trade deadline passed, and there are two ways that he could become available this summer.
The No. 1 option for general manager Mike Gillis will be via trade. The Canucks will hope to get as much as they can for Luongo, but with a terrible contract and a no-trade clause, Luongo holds all the cards.
This could complicate things, and if a deal is not made, the Canucks may simply have to take drastic action.
If the Canucks can't move him, they might have to use an amnesty buyout. The Canucks are going to enter salary cap hell this summer, and buying out Luongo would free a ton of salary cap space. it would not be a popular option, but if there are no takers for Luongo, it may be the only option.
Either way, it appears that Luongo will not be a Vancouver Canuck next season.
1. Ryan Miller, Buffalo Sabres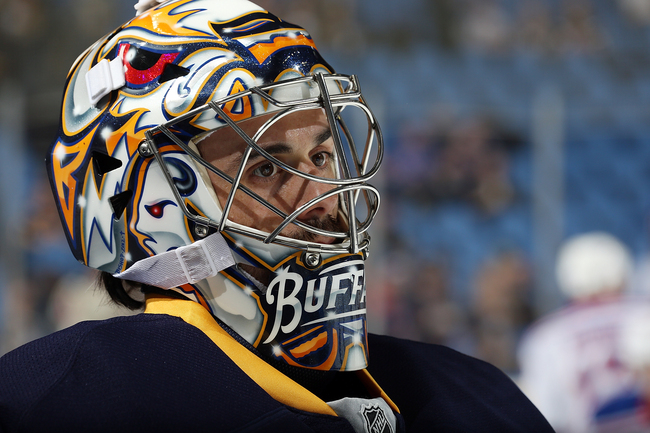 Miller should be a hot commodity.
Jen Fuller/Getty Images
Salary Information: $6,250,000 through 2013-14
The Buffalo Sabres won their final game of the season, and after the game, Ryan Miller hugged each of his teammates. The moment was powerful, and it may have signified Miller's end in Buffalo.
There is reason to believe this could be the case based on a report from David Pagnotta of The Fourth Period. The report suggests that Miller could be traded this summer, and it could become a reality because the Sabres have a goalie who can take his place.
Jhonas Enroth told The Buffalo News that he is ready to be a No. 1 goalie, and that could become a reality this fall, according to Sabres beat writer John Vogl.
It seems like it is all but a fait accompli that Miller will be traded, and if this is the case, he will be the top goaltender to hit the market.
Keep Reading