NBA Playoffs 2013: Pacers vs. Spurs Finals Matchup Would Be Great for Sport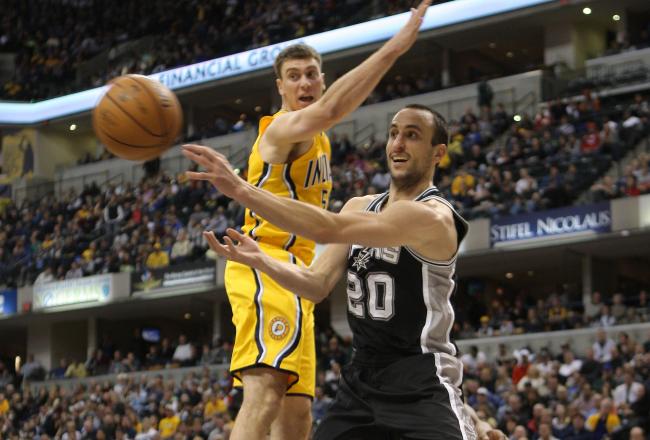 Pat Lovell-USA TODAY Sports
In an era of "super teams," a matchup between two "complete" squads would be a breath of fresh air for followers of the pinnacle level of the sport of basketball.
The 2013 NBA playoffs have gone pretty much as we expected them to—the Miami Heat and San Antonio Spurs vying for their shot to return to the NBA Finals.
LeBron James is, without a doubt, the best player in the league today. He has had a remarkable season that netted him his fourth Most Valuable Player award.
After he won his first championship, there is nothing The King has left to prove to himself or anyone. Unless, of course, you've forgotten about the initial and ambitious press conference James led after agreeing to take his talents to South Beach.
If the Heat make it back to the finals and hoist the Naismith Trophy, we won't blink an eye. "That was expected," we'll say to ourselves as we prepare for yet another NBA season next fall.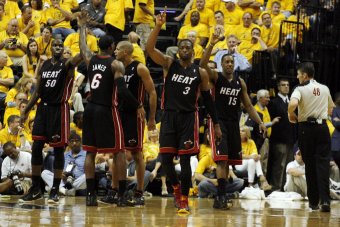 Brian Spurlock-USA TODAY Sports
However, what should we think if the Indiana Pacers somehow find a way to usurp the James-led Heat from the Eastern Conference Finals?
After last year's playoffs showing and two games thus far in 2013, they certainly have proven to have the "formula" to do just that.
While James leading the Heat to another championship would be great for ratings, that isn't the only route for the NBA to benefit from during this year's playoffs.
Competition is a beautiful thing. An underdog story like Indiana's is almost too good to be true. Before our very eyes, George is rapidly rising to superstardom this postseason.
His Pacers may not bring the excitement that the James Gang has evoked in the nation, but they have had their fair share of highlights—especially thanks to George. They don't quite have the collective appeal of the Heat, but they are fun to watch.
Both the Heat (54) & Pacers (43) have more dunks this postseason than the Spurs (21) & Grizzlies (20) COMBINED

— ESPN Stats & Info (@ESPNStatsInfo) May 24, 2013
So why are so many people against the idea of seeing the Pacers knock off the Heat and meet the Spurs in the Finals (assuming San Antonio finishes off Memphis)?
Hoopsworld's Alex Kennedy recently slammed the possibility of that matchup with a stinging analogy (via Twitter):
A Pacers-Spurs matchup in the NBA Finals would have worse TV ratings than the 4 a.m. rerun of Sportscenter.

— Alex Kennedy (@AlexKennedyNBA) May 25, 2013
He wasn't the only one. The Dan Le Batard Show weighed in on the implications of a Pacers upset (via Twitter):
Spurs-Pacers is a Finals disaster for league. Spurs-Heat is quite the opposite. So Wade can do that to Lance but Lance can't do it to Wade

— Dan Le Batard Show (@LeBatardShow) May 26, 2013
While the outlook of most seems bleak, there is a lot to be said about this potential Finals scenario.
San Antonio has long been dubbed as a "boring" team due to its "slow" and methodical style of play. Boring or not, you can't argue with the team's results. The Spurs have won three championships over the past decade and haven't missed the playoffs once during that span.
That type of perpetual success doesn't just happen for a bad team.
ESPN's Mike Hill recently said it best (via Twitter):
May not love their style...may think they're boring...not flashy but GREATNESS is everything. #Spurs

— Mike Hill (@MikeHillESPN) May 26, 2013
He's right, too. The Spurs have been a juggernaut in the NBA for over a decade thanks to solid coaching by Gregg Popovich and a consistent nucleus of talent that implements his vision on the court.
They don't do any individual thing great, but they do enough in every facet of the game to be wildly successful.
Will you watch the NBA Finals if Indiana meets San Antonio?
On the other hand, Indiana is an up-and-coming team fashioned similarly in the mold of the Spurs. George is a developing star surrounded by a solid and well-rounded group that uses defense and ball movement to wear teams down.
A Spurs versus Pacers matchup could be dubbed as a "changing of the guard" type of series. Although they are allegedly fading with age, the Spurs could solidify their 2000s dynasty by adding a fourth championship to the AT&T Center rafters.
Conversely, a championship for the rising Pacers would signal the arrival of a new powerhouse in the NBA's hierarchy. Knocking off the Heat and Spurs back to back to win the franchise's first NBA championship would be a mammoth story that could help bring back disillusioned fans nationwide.
Then again, maybe everyone would prefer to see the Heat dominate the league and win the title every season.
This article is
What is the duplicate article?
Why is this article offensive?
Where is this article plagiarized from?
Why is this article poorly edited?