Velasquez vs. Bigfoot 2: 5 Fights for Antonio Silva to Take Next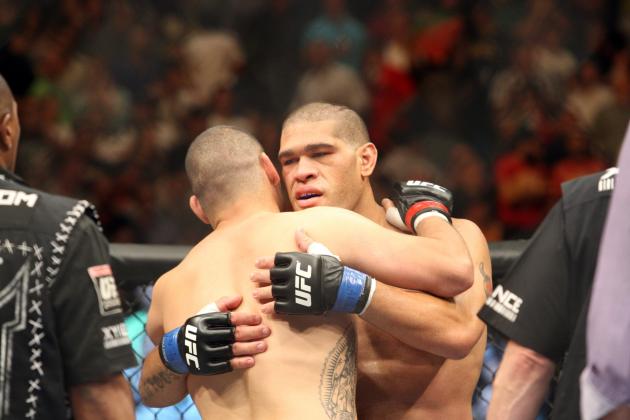 Bruce Fedyck-USA TODAY Sports

The UFC title was not in Antonio Silva's fortune at UFC 160, but that does not negate the fact that Big Foot is still a top heavyweight in the world.
Silva suffered a second knockout loss to Cain Velasquez, a misfortune that followed up his greatest career win against Alistair Overeem. Despite the hiccup, there are still big things in Silva's future, so his head should not be held down for too long.
Here are five fights Silva can take moving forward.
Begin Slideshow

»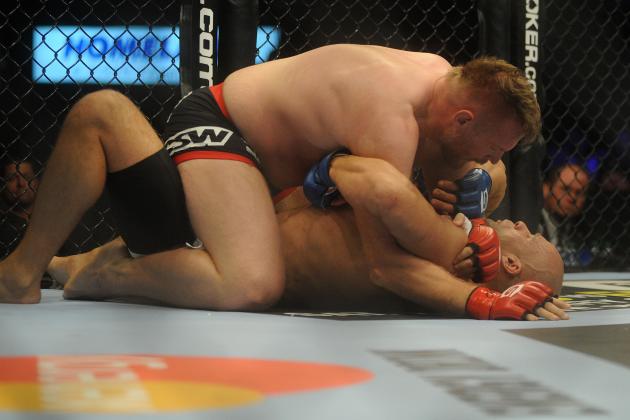 USA TODAY Sports

Now that Josh Barnett has finally signed with the UFC, he can get down to business. Perhaps his first order of business is with the most recent title challenger.
Barnett and Antonio SIlva are both Strikeforce veterans who partook in the Strikeforce heavyweight grand prix and have been in UFC title fights (Barnett actually won it before steroids took the belt from him).
Both have superb ground games and can handle themselves on the feet. Stylistically, this fight could be a good one.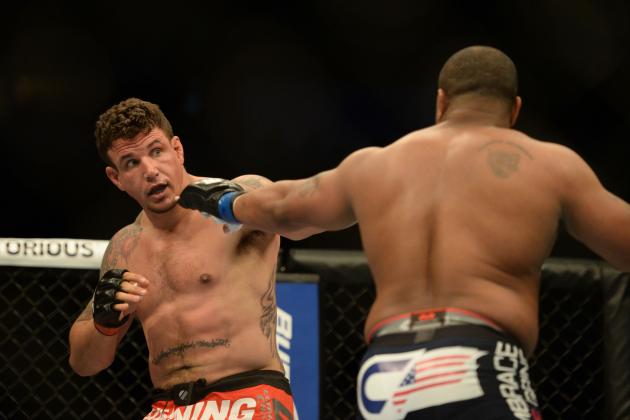 Kyle Terada-USA TODAY Sports

Frank Mir and Antonio Silva are both coming off high-profile losses in their latest outings. I smell something brewing here.
As with Josh Barnett, Mir is a great ground fighter, which could make a fun matchup with Silva. In fact, Mir is the most dangerous ground fighter in all of MMA (just ask Antonio Rodrigo Nogueira).
Both are Top 10 fighters as well, making this fight all the more interesting.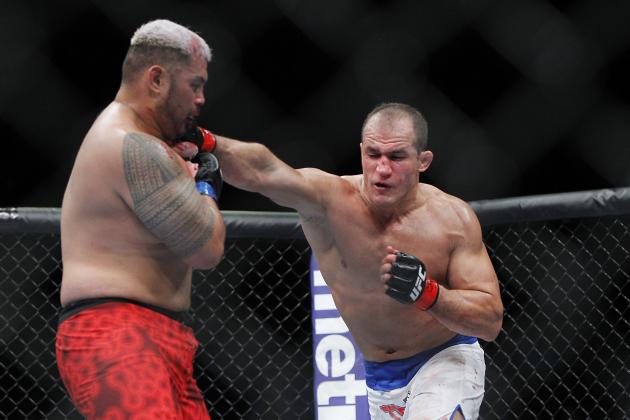 Gary A. Vasquez-USA TODAY Sports

Antonio Silva and Mark Hunt both have something in common: they both lost at UFC 160.
Silva's loss was in a title fight, while Hunt's was in a No.1 contender's matchup. Both men lost a great amount at UFC 160 and are looking to rebound. A fight with each other would send one man back on the right path, while the other would be left to pick up the pieces again.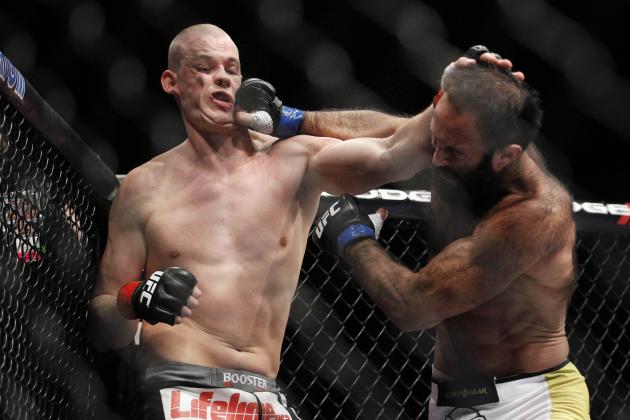 Matt Ryerson-USA TODAY Sports

Big Foot vs. the biggest man in the UFC; yeah, I think that could sell.
At around 7'0" tall, Stefan Struve is a unique experience for any opponent to have. In addition to his height, Struve is quite skilled, despite his broken-jawed loss he took at the hands of Mark Hunt in his most recent outing.
This could be a very entertaining fight. Silva is powerful, Struve is tough, and both are good on the ground.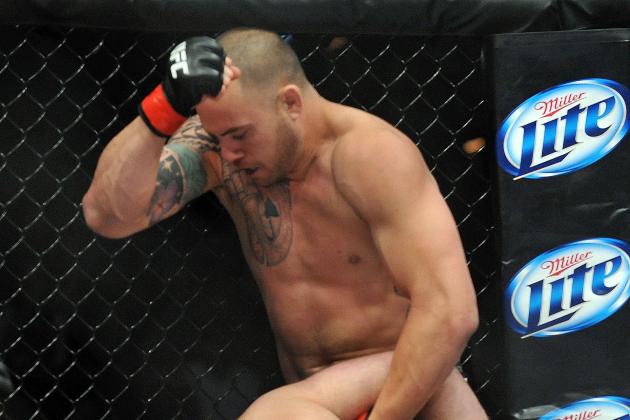 Gary A. Vasquez-USA TODAY Sports

Two Brazilians in the form of Gabriel Gonzaga and Antonio Silva are coming off losses. So, let's put them in a cage against one another!
Gonzaga is a grappler with powerful standup. Silva is a grappler with powerful stand-up. The match practically makes itself.