UFC 160 Results: What's Next for the Winners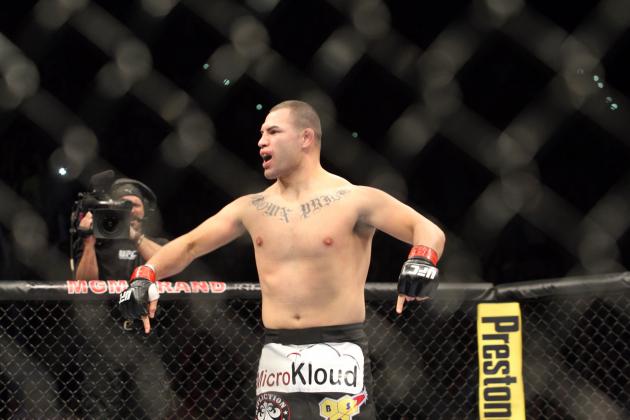 Bruce Fedyck-USA TODAY Sports

UFC 160 had 12 fights, and those 12 fights delivered on action. The event also gave us 12 winners.
In the main event, Cain Velasquez easily defended his UFC Heavyweight Championship against Antonio "Bigfoot" Silva. He did so in just 81 seconds.
Junior dos Santos and Mark Hunt had the Fight of the Night, and the No. 1 ranked heavyweight finished off Hunt late in the third frame. It was a spectacular highlight reel knockout.
In the 10 other bouts, more top-level fighters got their wins, and prospects continued to show their development.
After UFC 160, here is what is next for the winners of each fight.
Begin Slideshow

»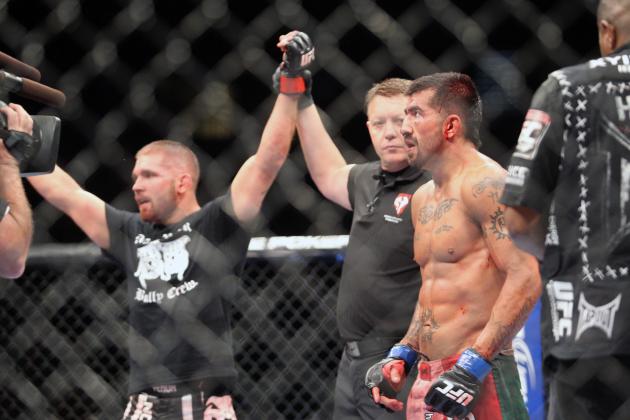 Bruce Fedyck-USA TODAY Sports

Jeremy Stephens made a successful debut at featherweight with a win over Estevan Payan.
Stephens looked good in his divisional debut. He didn't look drained from the cut—he maintained a good pace, and he maintained his power. All in all, it could not have gone much better.
The question is: Who does he face next?
Stephens shouldn't fight a top featherweight next, but he also shouldn't fight a lower-level 145-pounder either. That's why Rani Yahya is a good choice.
Yahya has won two straight matches, and pairing him with Stephens would be good stylistic matchup for both men. They'll test each other's weaknesses, and the winner can earn a bigger fight.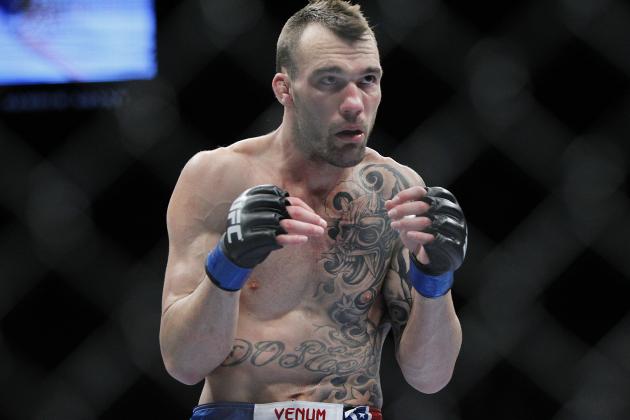 Gary A. Vasquez-USA TODAY Sports

George Roop has looked fantastic since dropping back to bantamweight, and defeating the No. 8 ranked bantamweight by TKO will move Roop up significantly in the division.
Roop's striking was on point. Finishing a tough opponent like Brian Bowles will make others in the division take notice of the tall fighter.
Roop has earned another top 10 fight. Bantamweight Scott Jorgensen makes for a quality opponent.
Jorgensen is coming off a loss to Urijah Faber, but he is a significant challenge for Roop. It is the best fight for both men. The bantamweight division keeps getting better and better.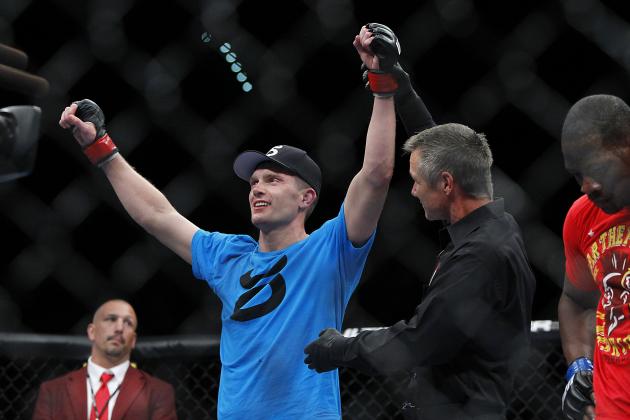 Gary A. Vasquez-USA TODAY Sports

Stephen Thompson defeated Nah-Shon Burrell at UFC 160. He showed off improved grappling skills, but he still has a long way to go in that department.
Thompson is a work in progress, and his next opponent should be in the same boat.
Adlan Amagov makes a lot of sense.
Amagov defeated Chris Spang in his UFC debut, but it wasn't an exciting affair. Amagov and Thompson will be a fine undercard bout on any card, and the two welterweights can continue to hone their skills.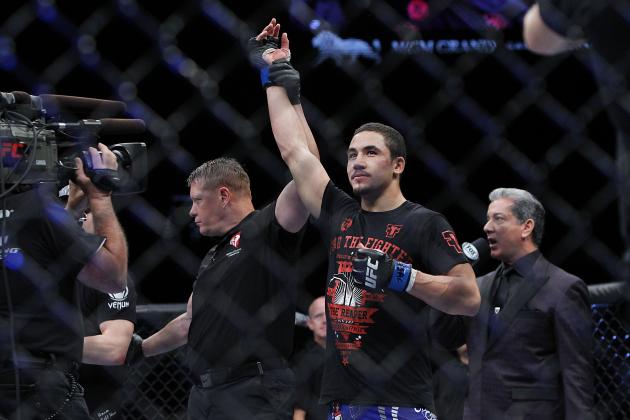 Gary A. Vasquez-USA TODAY Sports

Robert Whittaker stopped Colton Smith with a barrage of strikes. Whittaker looks to be a quality prospect in the UFC's welterweight division.
The 22-year-old still has a lot to improve upon, but he is young and raw. Whittaker showed his striking acumen at UFC 160, and he has fast, powerful hands.
The UFC should bring him along slowly, and he should take on another welterweight who doesn't have many UFC fights under his belt. Chris Clements could be the one.
Clements is 1-0 with one no contest in the UFC. He has not seen the Octagon since July of 2012. He will have some cage rust to work off, and Whittaker will be tested against the Canadian welterweight. It's a good developmental bout for Whittaker.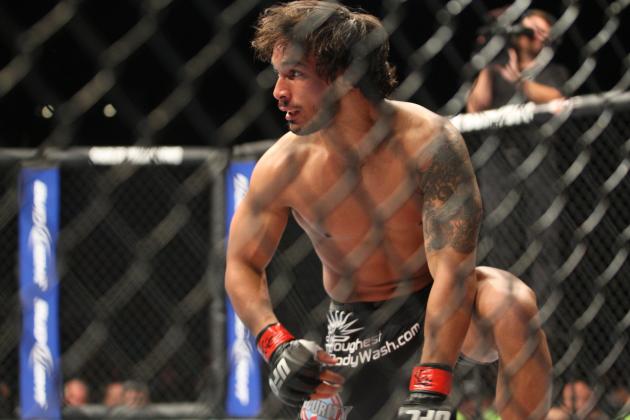 Bruce Fedyck-USA TODAY Sports

Since losing his featherweight debut, Dennis Bermudez has reeled off four consecutive victories.
His win at UFC 160 may have been via a controversial decision, but he picked up the win regardless. Four straight wins in any division in the UFC is a significant feat. One that should earn him a bigger fight in the division.
Former top 10 fighter Hatsu Hioki would be a fun fight for Bermudez.
Hioki has lost two in a row, but they have been close decisions against top 10 opponents. Hioki is still very much in the minds of the elite fighters of the division, and a win for Bermudez would likely send him in to the top 10.
It would be a fun and significant featherweight scrap.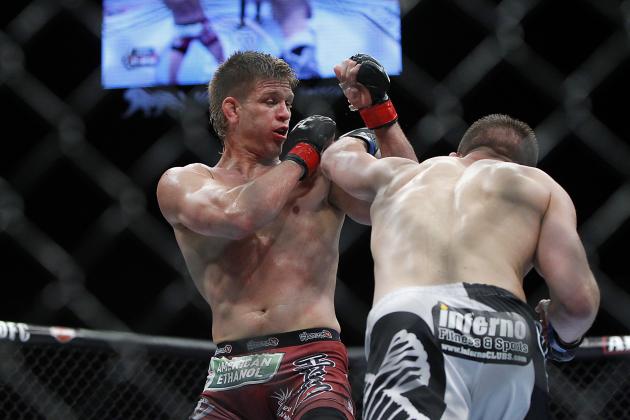 Gary A. Vasquez-USA TODAY Sports

Mike Pyle earned his fourth straight win in the UFC's welterweight division with a narrow decision win over Rick Story.
He was dropped with a big shot in the first round, but the crafty veteran stayed alive and came back to capture the final two rounds on two of the judge's scorecards.
Unfortunately for Pyle, there aren't many top 10 options for him to face currently. The stacked welterweight division still has plenty of quality options. Gunnar Nelson should be next.
Nelson was originally Pyle's opponent for UFC 160, but had to pull out due to an injury. The undefeated prospect remains the best option for Pyle's next fight.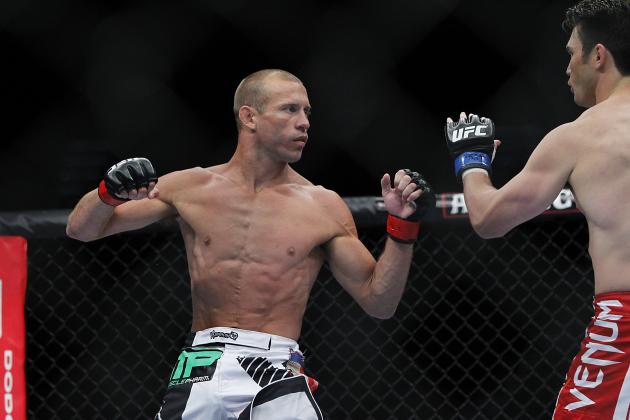 Gary A. Vasquez-USA TODAY Sports

These two lightweights were victorious at UFC 160, and they should meet later this year.
Donald Cerrone, No. 6 ranked lightweight, controlled K.J. Noons for 15 minutes with little to no issue. He bloodied the Strikeforce veteran and came away with a dominant victory.
Khabib Nurmagomedov was even more dominant but against lesser competition. The undefeated Russian could move up into the back half of the top 10. That's why this fight should be made.
The lightweight division doesn't have many options for Cerrone coming off a win. The timing works out well for all involved, and the winner will prove themselves to be a top five lightweight.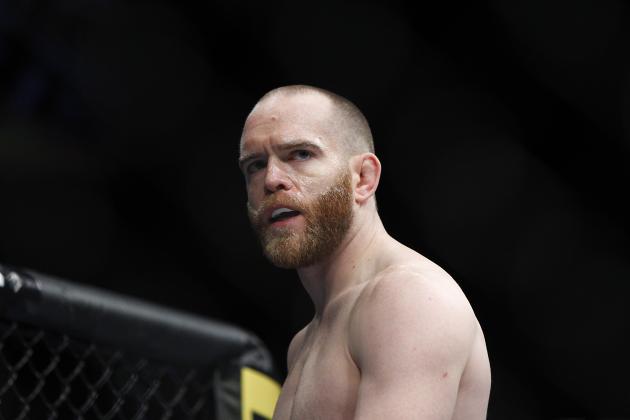 Gary A. Vasquez-USA TODAY Sports

We know what's next for TJ Grant.
Grant's victory over Gray Maynard earned him a shot at Benson Henderson and the UFC's lightweight strap.
Grant has looked every bit the part of title contender since his drop to lightweight. He has excellent grappling coupled with fantastic striking. He is a complete package and a big threat to the reign of Henderson.
There is no timetable set for the title fight, but it's the next fight for Grant.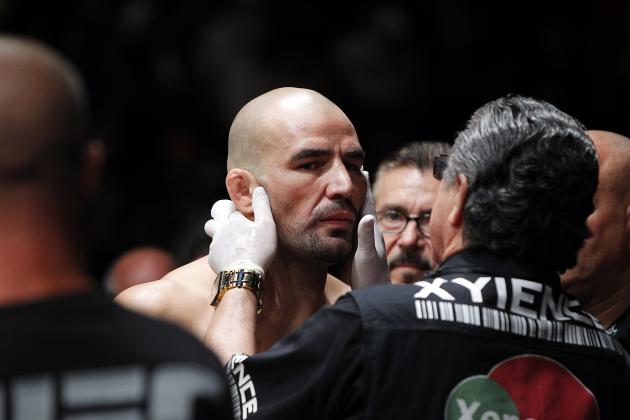 Gary A. Vasquez-USA TODAY Sports

No. 4 ranked Glover Teixeira made easy work of James Te Huna at UFC 160.
It was an expected performance, and it is high time Teixeira fought a top 10 opponent.
Phil Davis makes the most sense.
"Mr. Wonderful" Phil Davis is ranked No. 8, and his only professional loss came at the hands of Rashad Evans. He has learned from that loss, and he continues to improve. Both Teixeira and Davis need this bout to truly call themselves elite light heavyweights.
If this fight happens, the winner could become the next title contender. It has major implications in the division.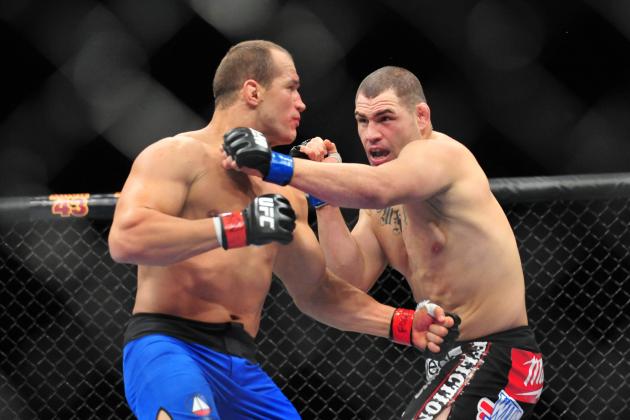 Gary A. Vasquez-USA TODAY Sports

The No. 1 ranked heavyweight, Junior dos Santos, defeated Mark Hunt and the UFC Heavyweight Champion Cain Velasquez mauled Bigfoot Silva. That makes it a no-brainer as to what is next for those two winners.
It's time for the third installment.
Dos Santos won the first meeting, and Velasquez dominated the second. The third will be sure to be a different fight altogether. These two heavyweights are above the rest of the pack by quite a ways. The title fight will be a big event when it happens.
The third title fight will be highly anticipated, but it likely won't be the last time we see these two go at it. They are simply too good.