The 2013 French Open has begun, and as expected, certain top contenders totally crushed the competition in Round 1.
Obviously, winning early on doesn't come against the best of competition; however, a smashing performance only bodes well for each subsequent round. After all, struggling to advance will provide the upcoming opponents with more confidence, which increases the odds of an upset.
Who is the best challenge for Serena Williams at the 2013 French Open?
And even though upsets are possible, the following top players simply crushed the chances of that occurring.
There arguably wasn't anyone with a better start than Serena Williams at Roland Garros.
Winning 6-0 and then 6-1 versus Anna Tatishvili of Georgia, Williams' greatest area of impact was scoring after her first serve. Rarely giving up a point in this aspect, it allowed her to quickly get ahead in the games to prevent any hope for a comeback.
Factor in eight aces to zero against her opponent, as well as scoring on five break points to zero for Tatishvili, and the end result is unsurprising.
Regardless of the opponent in France, dominating in such an all-around fashion puts Williams on another level compared to the rest of the field.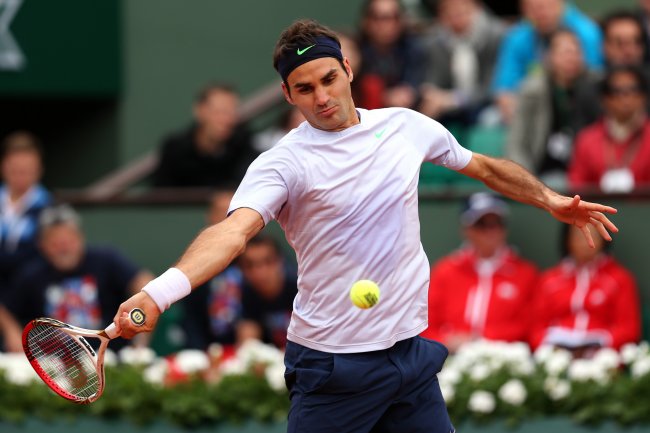 Clive Brunskill/Getty Images
Roger Federer continues to gradually build confidence on clay.
After finishing runner-up to Rafael Nadal at the Italian Open, Federer slammed his opponent—Pablo Carreno-Busta of Spain—to open his 2013 campaign at Roland Garros. Taking the first match 6-2, 6-2 and 6-3, the Swiss served up 10 aces and was a perfect seven-of-seven on break points.
Clearly, Carreno was outmatched here, but Federer has yet to show any signs of immediate lag given his age.
Provided he maintains this serving and break-point consistency, the Maestro will steamroll through his portion of the bracket.
Sara Errani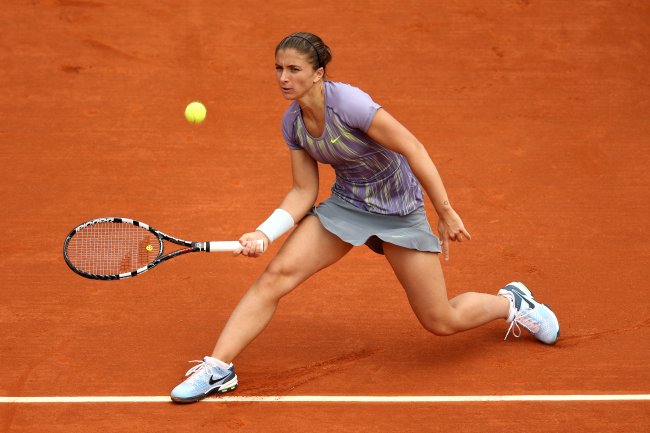 Matthew Stockman/Getty Images
One of the more underrated challengers on the women's side is Italy's Sara Errani.
Entering as the No. 5 seed, Errani wiped Arantxa Rus of the Netherlands off the court in Round 1. Taking the match 6-1 and 6-2, Errani was nearly perfect on break points and Rus double-faulted seven times.
Although a double-fault would appear to be Rus simply defeating herself, that also is attributed to Errani's defense when returning serves. As a result, Rus had trouble with accuracy since Errani was able to return at a sound rate.
Given that she was the 2012 French Open runner-up to Maria Sharapova, Errani definitely has the talent to glide past the competition in 2013.