How Do Richt and Johnson Recruit in May?
Use your ← → (arrow) keys to browse more stories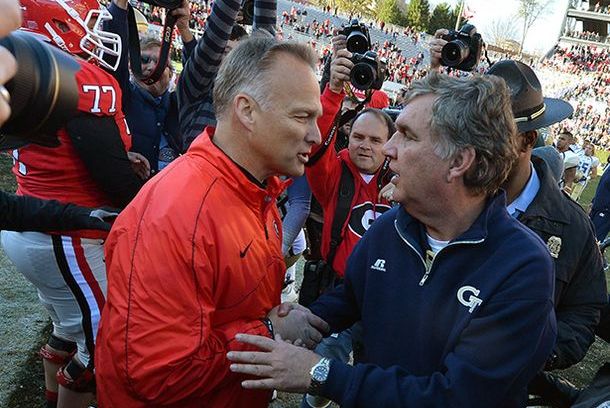 Courtesy of Brant Sanderlin
May is one of the busiest months of the year for college football recruiting. Both Georgia Tech and UGA have dispatched assistant coaches to high schools across the country to make in-person evaluations of rising seniors. For example, UGA offensive coordinator Mike Bobo was in California eyeballing QB prospects a few days ago. What about the head coaches -- Georgia Tech's Paul Johnson and UGA's Mark Richt? Per NCAA rules, head coaches can't be on the road for recruiting during the spring.