Federer Starts Tweeting, Nadal Within Reach?
Use your ← → (arrow) keys to browse more stories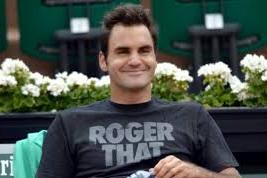 Yes, tennis fans, Roger Federer is finally on Twitter. The owner of a record 17 Grand Slam titles says Friday he waited to join the social media site until after seeing how other athletes used it.