AJ McCarron & Katherine Webb Now Engaged?
Use your ← → (arrow) keys to browse more stories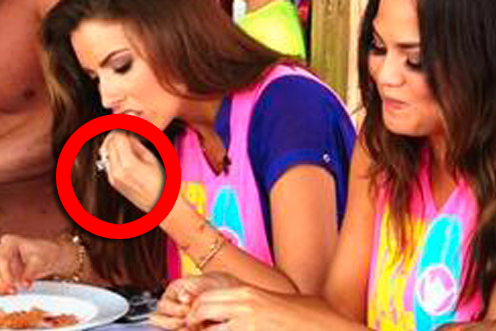 This week we just happened to watch the MTV video featuring Katherine Webb and Chrissy Teigen doing something at a stupid festival when a giant ring on Webb's ring finger about blinded us. It's a ring…on the ring finger…and it's huge.