UFC 160 Results: Questions Heading into UFC on Fuel TV 10 Nogueira vs. Werdum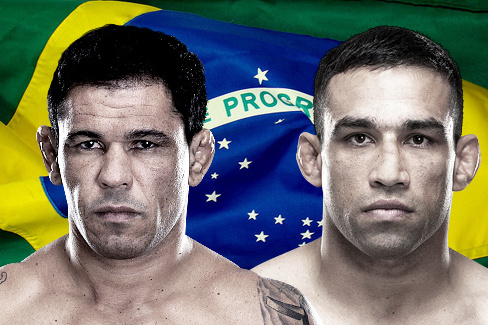 UFC 160 is in the books and the full results are below:
Cain Velasquez defeats Antonio Silva via TKO at 1:21 of Round 1
Junior dos Santos defeats Mark Hunt via knockout at 4:18 of Round 3
Glover Teixeira defeats James Te Huna via submission at 2:38 of Round 1
T.J. Grant defeats Gray Maynard via TKO at 2:07 of Round 1
Donald Cerrone defeats KJ Noons via unanimous decision (30-27, 30-27, 30-26)
Mike Pyle defeats Rick Story via split decision (28-29, 29-28, 29-28)
Dennis Bermudez defeats Max Holloway via split decision (28-29, 29-28, 29-28)
Robert Whittaker defeats Colton Smith via TKO at 0:41 of Round 3
Khabib Nurmagomedov defeats Abel Trujillo via unanimous decision (30-27 x 3)
Stephen Thompson defeats Nah-Shon Burrell via unanimous decision (29-28, 30-27, 29-28)
George Roop defeats Brian Bowles via TKO at 1:43 of Round 2
Jeremy Stephens defeats Estevan Payan via unanimous decision (30-26, 30-26, 30-27)
The UFC will take a bit of a breather following UFC 160, but the promotion will return to the airwaves on June 8 when it presents UFC on Fuel TV 10 from Fortaleza, Brazil. Headlining the upcoming card will be Antonio Rodrigo Nogueira and Fabricio Werdum, the two coaches from the most recent season of The Ultimate Fighter: Brazil.
As with every upcoming UFC fight card, there are some questions heading into the event. What are those questions? Read on to find out.
Begin Slideshow

»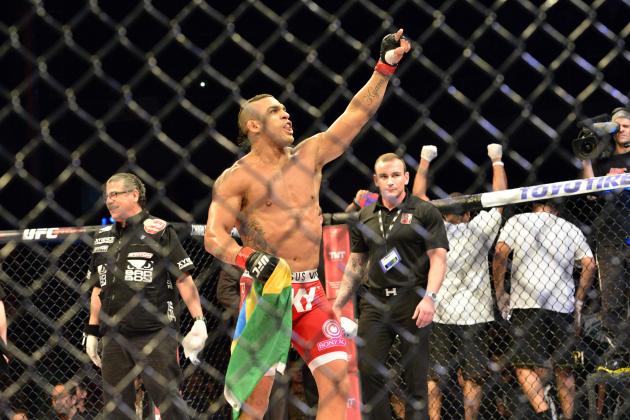 Jason da Silva-USA TODAY Sports

The UFC first traveled to Brazil in 1998 for the Ultimate Brazil fight card. After that excursion, the promotion took a long break from visiting the land that many consider the birthplace of mixed martial arts, not returning until August 2011.
Since that return, the UFC has decided it really, really, really likes heading to Brazil. UFC on Fuel TV 10 will mark the sixth time the promotion has staged an event in Brazil since that August 2011 card, and there are at least two more events heading to Brazil in 2013, as UFC 163 and a UFC on Fox Sports card have been announced for the country.
I understand that a Brazil show is money in the bank for the UFC as far as live gate and broadcast income from in country, but at what cost do those profits come?
More events in Brazil equals fewer events in other locations, meaning some North American and other international locations are getting passed over.
Look at it this way, the upcoming Fuel card will be the third event in Brazil in 2013, equaling the number of events the UFC has held in its hometown of Las Vegas.
Another issue is that some of these Brazil cards may be looked at as a little shallow in the depth department and may be even exploiting the enthusiasm of the Brazil fans. Run down the main card of UFC on FX 8 and UFC on Fuel 10 and tell me that those cards define deep or generate a great deal of enthusiasm outside of Brazil.
Is the UFC oversaturating the market in Brazil? As long as the arenas sell out, I would venture to say no, but if the North American television ratings begin to fall on all these Brazil cards, there may be a pull back coming in 2014 for Brazil.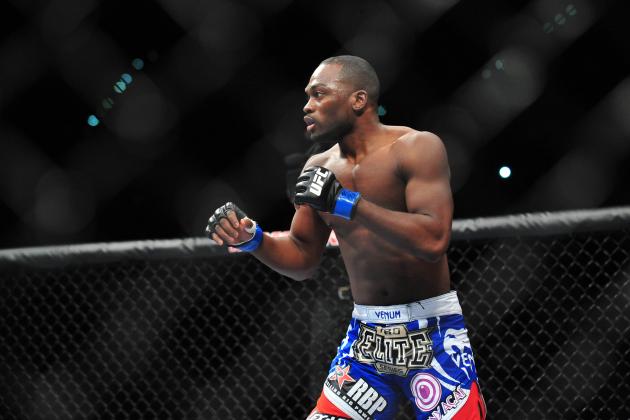 Gary A. Vasquez-USA TODAY Sports

Derek Brunson made his UFC debut against Chris Leben at UFC 155, and Brunson won the fight. That's about the nicest thing that can be said about his performance in defeating a clearly rusty Leben.
Both fighters ran out of gas early in the second round, resulting in a sloppy fight. Despite that fact, when the horn sounded to end the fight, Brunson let out some kind of primal scream and fell to the canvas like he had just won the UFC title. He hadn't.
Brunson's reaction led UFC commentator Jon Anik to note that Brunson acted like he hadn't been there before. Anik's partner, Joe Rogan, was more blunt saying, "I want to see a replay of the scream and Chris Leben's look, that was the most exciting part of the fight."
Brunson will face Ronny Markes on the UFC on Fuel 10 card, and he really needs to do something to erase the image of how he ended his UFC debut.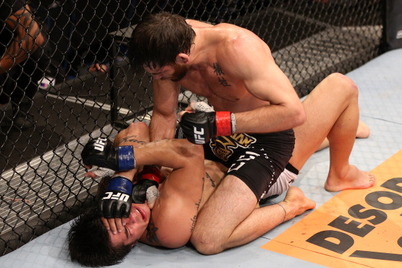 Josh Hedges/Zuffa LLC/Zuffa LLC via Getty Images
Erick Silva made a mark in his UFC debut, dropping Luis Ramos with a big right hand and following that with ground-and-pound to bring about the stoppage 40 seconds into the first round. The win was impressive, and it immediately put Silva on the radar of all MMA fans.
Silva followed that win up by blasting Carlo Prater, ending that fight in 29 seconds. The bad thing about the fight was referee Mario Yamasaki ruled the strikes had come to the back of Prater's head, disqualifying Silva. The decision was questionable enough that UFC commentator Joe Rogan quizzed Yamasaki on the stoppage inside the Octagon.
Despite protests from Silva's camp, the UFC ruled that the decision would stand, via MMAJunkie.com.
Following that disappointment was a bout with Charlie Brenneman. Silva was patient in this fight, never getting frustrated by the wrestling-based attack of Brenneman and waiting for his opening. When that opening came, Silva sank in a rear-naked choke and ended the fight.
Silva's next opponent was top-10 welterweight Jon Fitch. Fitch walked away with the unanimous decision win, but Silva earned a lot of respect from fans for his "Fight of the Night" performance.
Even UFC president Dana White gave Silva props for his effort, telling Steven Marrocco and John Morgan of MMAJunkie.com, "What made the Silva-Fitch fight so great is that Silva could actually neutralize his wrestling a little bit and hit him with some strikes."
Silva will face Strikeforce import Jason High on the UFC on Fuel 10 fight card. High comes to the event as an injury replacement for John Hathaway.
If you wanted to put money down on a fight earning one or more "Fight Night" bonus, this is the fight to bet on.
Silva will be looking to show the UFC that the loss to Fitch was just a bump in the road, while High will be fighting for a place on the UFC roster.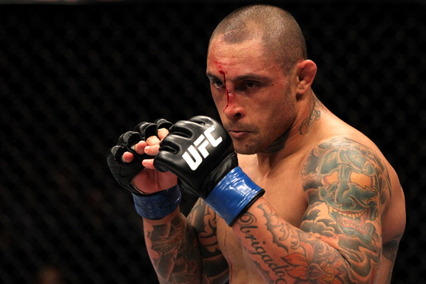 Josh Hedges/Zuffa LLC/Zuffa LLC via Getty Images
If any fighter should be concerned about his job heading into UFC on Fuel 10, it is Thiago Silva. With a record of 1-3-0-2 in his last six fights, he is in obvious need of a victory.
Oh yeah, and let's not forget those two no-contests are for failing drug tests.
To be honest, it's somewhat surprising he is employed with the promotion at all. In addition to his two failed drug tests, Silva earned a base pay rate of $55,000 for his effort at UFC 125, the last fight Silva competed in where salary was disclosed.
Don't forget 14-3-1 (in the UFC) Jon Fitch was deemed to be "super f***ing expensive" by Dana White, via Steven Marrocco and John Morgan of MMAJunkie.com, while pulling down $66,000 for his last fight with the promotion.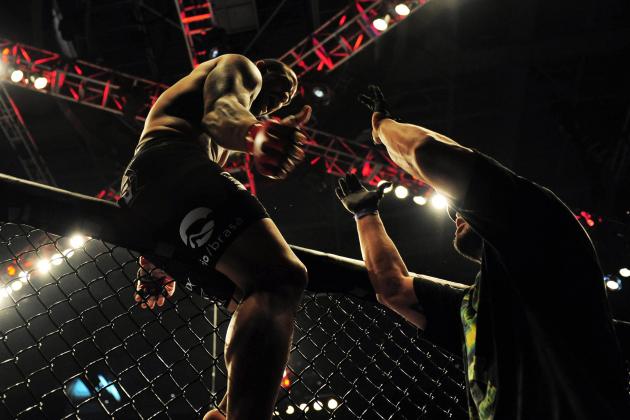 Kyle Terada-USA TODAY Sports

Let's stay on the subject of drugs and Silva's fight at UFC on Fuel 10. Not only has Silva failed two drug tests as of late, his opponent, Rafael Cavalcante, failed his last drug test.
Cavalcante was popped for the steroid Stanozolol after his first-round TKO win over Mike Kyle on a Strikeforce card in May 2012. Cavalcante's appeal of the test results was denied by the California State Athletic Commission, via MMAFighting.com, and he served a one-year suspension for his offense.
Hopefully, there is a great deal of scrutiny around this fight.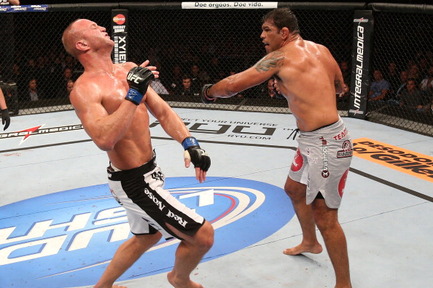 Josh Hedges/Zuffa LLC/Zuffa LLC via Getty Images
At 36 years old, Antonio Rodrigo Nogueira may be reaching the end of his MMA career, but then again, haven't we been saying that for quite a while now?
Nogueira made his MMA debut in 1999. Since then, he has accumulated a record of 34-7-1-1 to go along with a long list of injuries, including the broken arm he suffered at the hands of Frank Mir at UFC 140.
Nogueira underwent surgery to repair his damaged arm, and when he returned, he was matched up against Dave Herman. Nogueira won that bout, as well as "Submission of the Night" honors with a second-round armbar.
Nogueira is currently ranked eighth in the UFC's heavyweight division—a win over the third-ranked Fabricio Werdum and he'll, without a doubt, move up the rankings. A loss to Werdum and it's possible that the well-traveled Nogueira may consider hanging up the gloves.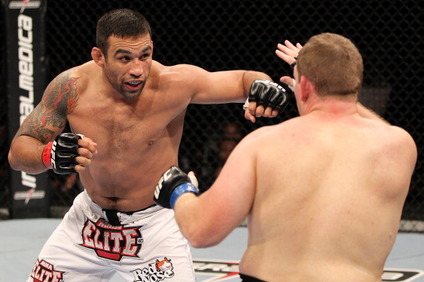 Josh Hedges/Zuffa LLC/Zuffa LLC via Getty Images
Heading into UFC 160, all the talk has been about Junior dos Santos or Mark Hunt earning the next shot at the UFC heavyweight title. Somewhat lost in the equation is the man ranked third in the division, Werdum.
Werdum is ranked higher than the man fighting Velasquez for the title at UFC 160, Antonio Silva.
So, where is the talk of a potential title fight for Werdum? Will an impressive win over Antonio Rodrigo Nogueira do anything for him, or will it still leave him as a forgotten man?