Reasons Nick Diaz's War MMA Is Destined to Fail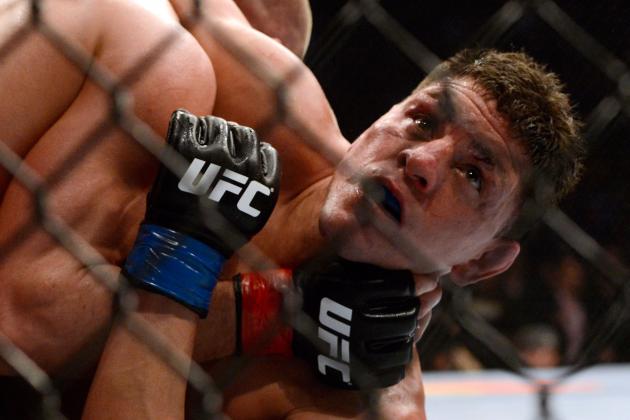 Eric Bolte-USA TODAY Sports

Following his recent "retirement," Nick Diaz, the Stockton-born bad boy, is looking to fill his newfound free time with another attention-grabbing stunt.
Diaz announced that he is putting together his own mixed martial arts promotion, aptly named War MMA.
While an intriguing proposition, Diaz lacks the follow-through to bring such a large venture to fruition. Over the last few years, he has proven himself more blow than go. It is likely that War MMA will be about as prosperous as his failed foray into professional boxing.
Many factors must be taken into account when entering into the complicated business of competitive fight promoting.
And to think that Diaz is going to get all of these factors to fall into place prior to the proposed promotional debut on June 22 is downright laughable.
Begin Slideshow

»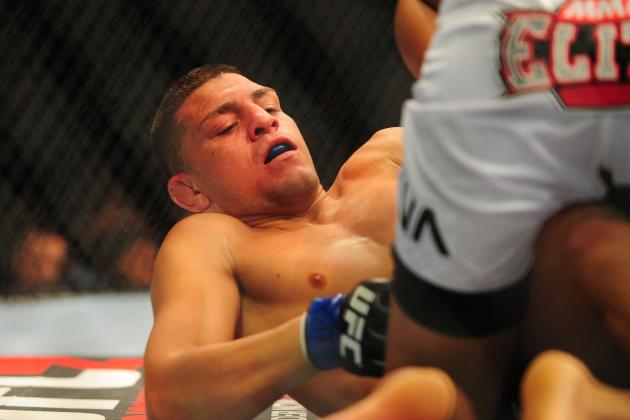 Mark J. Rebilas-USA TODAY Sports

Who is going to run the promotion?
That is the most pressing issue for Diaz's War MMA moving forward. Every company needs effective management. It is the foundation on which the promotion will be built.
While Diaz is an exciting fighter who is always ready to throwdown, he has shown little in the form of business acumen. His repeated no-shows to press conferences and mandatory open workouts underline this fact.
Even worse, Diaz's recent fallout with longtime manager Cesar Gracie and repeated run-ins with Dana White are evidence of his inability to work amicably with others outside of the cage.
To date, no management structure has been announced for War MMA.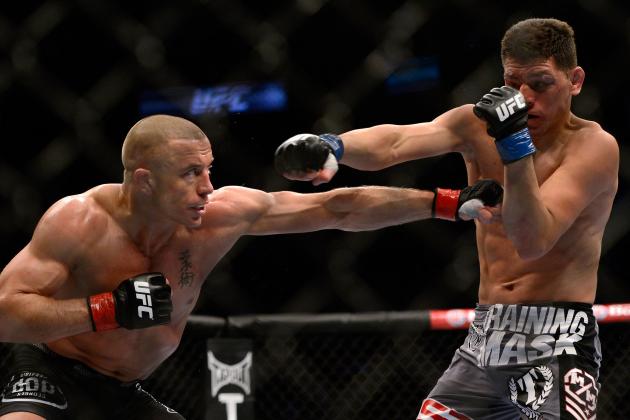 Eric Bolte-USA TODAY Sports

According to Matt Erickson and Steven Marrocco of MMAjunkie, the California State Athletic Commission (CSAC) recently "confirmed Nick Diaz's application with the state to start the War MMA promotion."
Diaz has cleared his mandatory background check, but the CSAC did not give any specific timetable for the review of the application.
These applications were filed a mere six weeks prior to the scheduled promotional debut in June, leaving the CSAC little time to act.
Even if Diaz receives a favorable response, the license is only temporary.
CSAC executive director Andy Foster told Brian Hemminger of MMAMania:
If the temp license is awarded and the first War MMA event runs smoothly, Diaz could then appear before the CSAC at the next official meeting and apply for a full promoter's license.
That is a lot of pressure for an event that still has yet to announce a single bout on the card.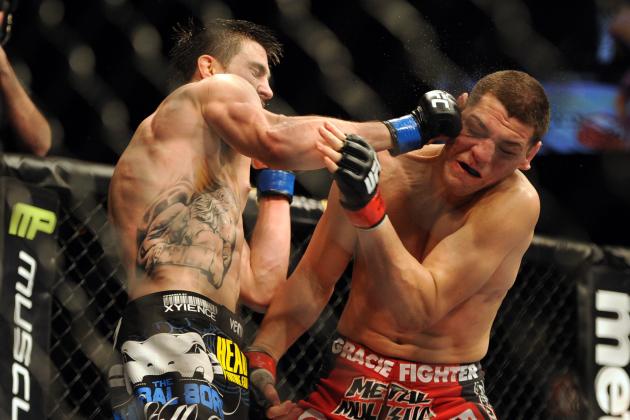 Kelvin Kuo-USA TODAY Sports

With less than a month before War MMA's debut on June 22, Diaz's promotion has yet to sign a single fighter.
In the United States, the UFC, Bellator MMA and World Series of Fighting suck up the majority of mixed martial arts' talent. This leaves War MMA at an automatic disadvantage.
Diaz's name value alone may carry the first card, but the promotion will need a stable of combatants to sustain longevity.
Without the lifeblood of marquee names, War MMA would be destined to become a wasteland for washed-up fighters or a temporary springboard for up-and-comers.
Given an inferior pool of fighters, the newness of War MMA will quickly wear off and result in waning viewership. Even well-funded promotions with quality fighters like Elite XC and Affliction eventually folded.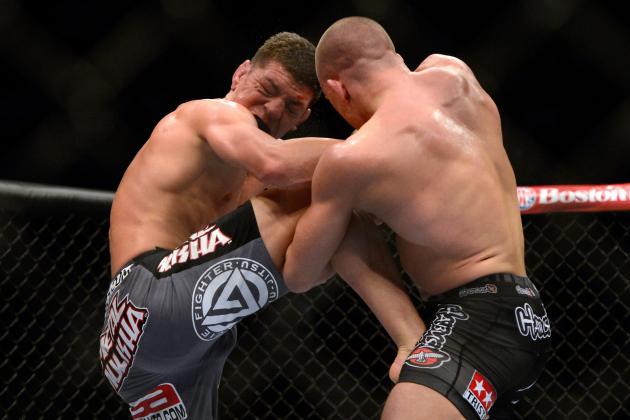 Eric Bolte-USA TODAY Sports

Sponsorships are essential to any thriving promotion because they provide cash to put on events and pay fighters.
Diaz does not alone possess the means to entirely fund an MMA start-up. Due to his checkered history with the media, the sponsors would be leery to throw support behind a brand with Diaz's name attached to it.
To date, War MMA has not announced any sponsors.
Without a wealthy partner to infuse War MMA with the necessary funds, the promotion would be lucky to last a few cards.
Dana White and his very wealthy partners, Frank and Lorenzo Fertitta, know all too well the incredible cost of creating a successful MMA organization.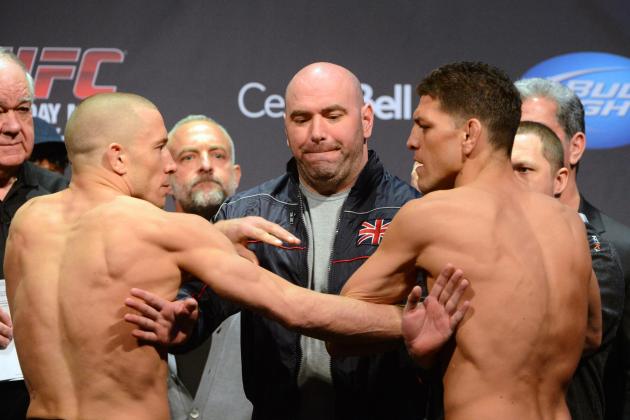 Eric Bolte-USA TODAY Sports

Business is all about connections. Unfortunately, Diaz has alienated many of those individuals who could help him get War MMA off the ground.
His biggest proponent in the UFC, Dana White, obviously does not consider Diaz's promotion legitimate or threatening.
If there were a perceived threat of legitimacy, then the three big American mixed martial arts promotions would have reason to cut off and eliminate War MMA.
However, White clearly questions Diaz's follow-through. In fact, he has already proposed a possible rematch with Carlos Condit upon Diaz's return to the UFC.
Having dealt with Diaz's tantrums over the past couple of years, it would seem that White knows him best. Odds are "El Diablo" will be back inside the Octagon in under a year, and fans will be left asking: Whatever happened to War MMA?