10 Best 'Failed' Starters in MLB History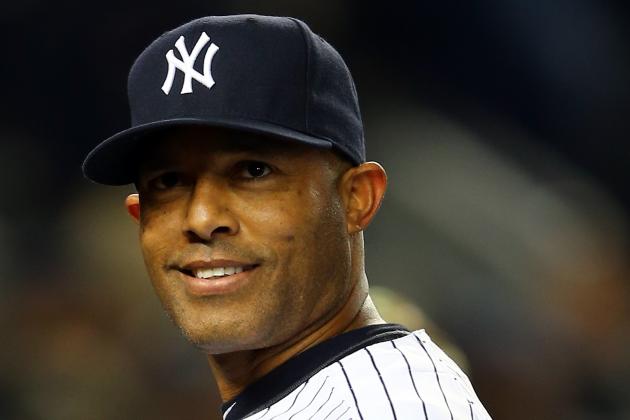 Elsa/Getty Images

Nobody likes to be labeled a failure.
Whether it's failing an exam in school, your first road test or not performing up to expectations in any of your endeavors, not finding success can be a deflating feeling, one that some people can move past more easily than others.
Professional athletes are no different.
Whether their failures came in the minor leagues or once they arrived in the big show, for the 10 pitchers that we are about to look at, failure was the best possible thing that could have happened for their careers.
For it was their ineptitude at the beginning of games that ultimately led to unthinkable levels of success pitching out of the bullpen, primarily in the ninth inning.
While there are a number of failed starting pitchers who were able to reinvent themselves as quality relievers, these 10 pitchers stand out from the pack.
Begin Slideshow

»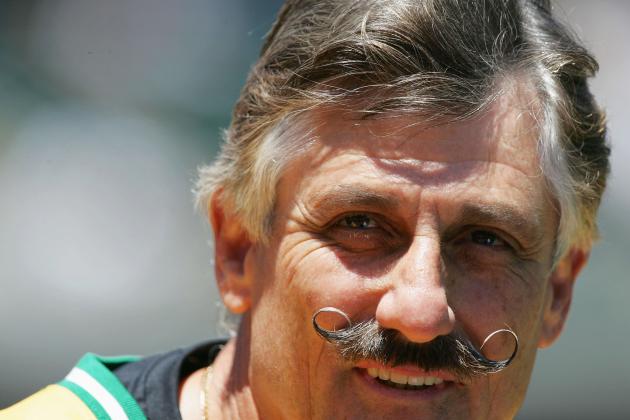 Jed Jacobsohn/Getty Images

In 1969, 1970 and 1971, Rollie Fingers broke camp with the Oakland A's as a member of the team's starting rotation. By the end of each season, he was pitching out of the bullpen until the team finally made him a full-time reliever in 1972.
Fingers was a key figure in Oakland's World Series championship teams in 1972, 1973 and 1974, winning MVP honors in the team's last World Series appearance together.
Appearing in 16 of the team's 19 World Series games, Fingers went 2-2 with a 1.35 ERA, 1.05 WHIP and six saves—a total that trails only Mariano Rivera for the most in World Series history.
A seven-time All-Star, Fingers won both the AL Cy Young and MVP awards in 1981. He went 6-3 with a 1.04 ERA and 0.87 WHIP while leading the league with 28 saves in his first season with Milwaukee, leading the team to its first postseason appearance.
Owner of one of the greatest mustaches in sports history, Fingers retired following the 1985 season as baseball's all-time leader in saves with 341—a number that has since been surpassed by nine pitchers.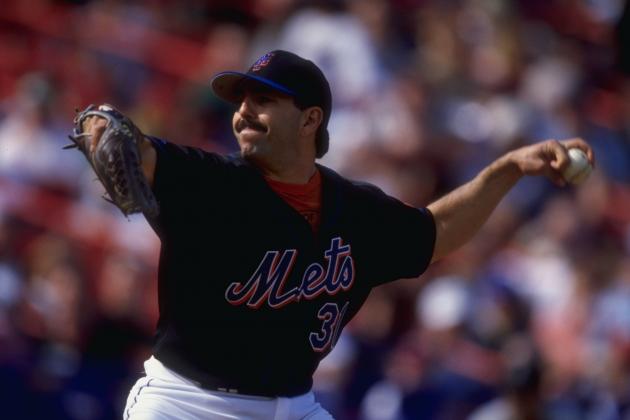 Al Bello/Getty Images

While John Franco never started any of the 1,119 games that he appeared in during his 21-year major league career, he too was a failed starter.
Of the 73 minor league games that Franco appeared in before making his major league debut in 1984, he started 51, with an ERA pushing 5.00 and little chance of making an impact on the big league level.
A four-time All-Star and three-time NL saves champion, Franco's 424 career saves are the most by a left-handed pitcher and rank fourth on the all-time list behind a pair of failed starters—Mariano Rivera and Lee Smith—along with Trevor Hoffman.
.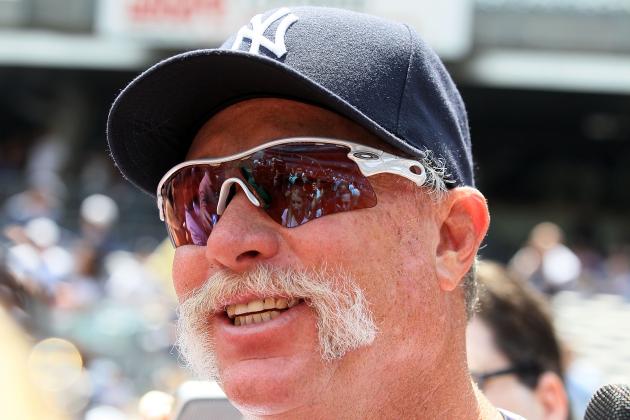 Jim McIsaac/Getty Images

A starting pitcher for the bulk of his minor league career, Rich "Goose" Gossage started a total of seven games for the Chicago White Sox over his first four big league seasons, pitching primarily out of the bullpen and leading the AL in saves with 26 in 1975.
Then, in 1976, Gossage joined the starting rotation, going 9-17 with a 3.94 ERA and 1.36 WHIP over 29 starts. He would never start another major league game.
A nine-time All-Star who led the league in saves three times, Gossage recorded 20 or more saves 10 times, pulling the feat off for seven consecutive seasons from 1980 through 1986.
The second pitcher in baseball history with 300 career saves, 53 of those saw Gossage record no fewer than seven outs—more than any other reliever in history.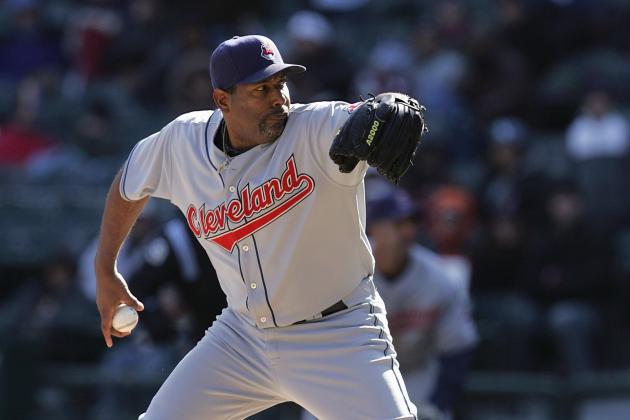 Jonathan Daniel/Getty Images

Not to be confused with the former Fausto Carmona, Roberto Hernandez was a two-time All-Star who spent 17 years in the big leagues with 10 different clubs, most notably a seven-year run with the Chicago White Sox.
It was with the White Sox (and California Angels) that Hernandez established himself as a solid minor league starting pitcher, making 106 starts over six minor league seasons and pitching to a 3.88 ERA and 1.40 WHIP.
A September call-up for Chicago in 1991, Hernandez was impressive in his first major league start, throwing seven innings of one-hit, one-run ball against the Kansas City Royals. Over his next two starts, he would allow a combined seven earned runs and nine hits in only 4.1 innings of work.
He'd never start another game.
Four times, Hernandez would lead baseball in games finished, saving at least 30 games six times. One of 24 pitchers with at least 300 career saves, Hernandez ranks 13th all time with 326.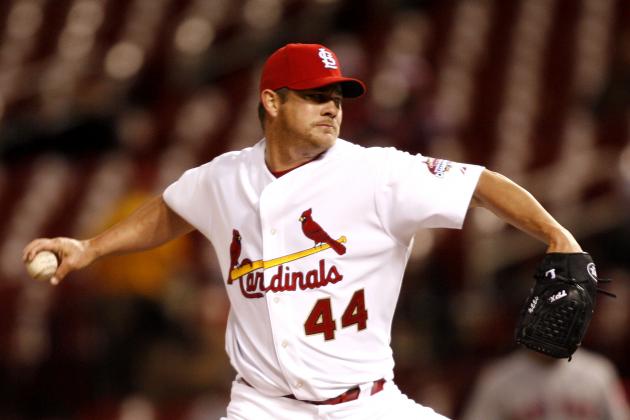 Dilip Vishwanat/Getty Images

In the mid-1990s, Jason Isringhausen joined with Bill Pulsipher and Paul Wilson to form "Generation K," a trio of starting pitchers who were going to take the baseball world by storm and make the New York Mets perennial contenders.
Injury and ineffectiveness never allowed that dream to become reality. And after making 52 starts in a Mets uniform with a 4.66 ERA and 1.52 WHIP, Isringhausen was shipped off to Oakland at the trade deadline in 1999, along with Greg McMichael, for Billy Taylor—a trade that still gives Mets fans nightmares.
Isringhausen would go on to become one of the best closers in the game with Oakland (and later St. Louis), making two All-Star games and saving at least 30 games on seven different occasions, including a league-leading 47 in 2004.
He finished his career with 300 saves, tied with Hall of Famer Bruce Sutter for 23rd all time.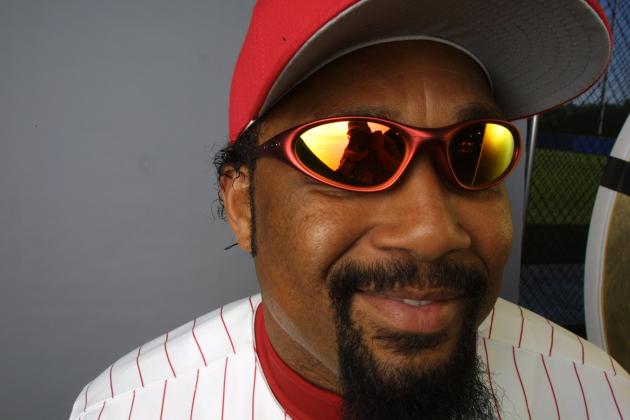 Rick Stewart/Getty Images

Of Jose Mesa's first 98 major league games, 95 of them came as a member of the starting rotation, first with the Baltimore Orioles, then with the Cleveland Indians.
Mesa was an unmitigated failure, going a combined 27-40 with a 5.07 ERA and 1.51 WHIP and striking out fewer than five batters per nine innings of work.
While he never posted the kind of ERA that we've come to expect from closers—only four times during a 14-year run as a reliever did he post a sub-3.00 ERA. and he owns a career mark of 3.97 in relief—Mesa was a two-time All-Star who saved at least 40 games on four different occasions, with two more seasons of 30-plus saves under his belt.
His 321 career saves rank 14th all time.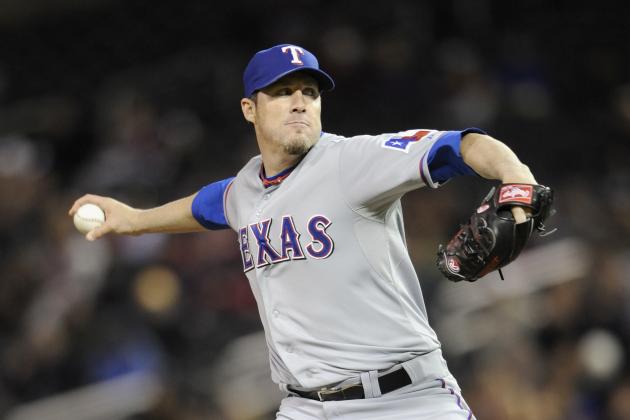 Hannah Foslien/Getty Images

Before Joe Nathan rattled off six consecutive seasons with at least 30 saves as a member of the Minnesota Twins, he was a mediocre starting pitcher with the San Francisco Giants.
A starter for most of his minor league career, Nathan spent his first two major league seasons primarily as a member of San Francisco's starting rotation. He went 12-5 with a 4.60 ERA and 1.51 WHIP over 29 starts, walking more batters (96) than he struck out (95).
Upon his arrival in Minnesota prior to the 2003 season, Nathan went on a tear. From 2003 through 2009, Nathan went 22-12 with a 1.87 ERA and 0.93 WHIP, picking up 246 saves along the way.
A five-time All-Star now with the Texas Rangers, he remains one of the premier closers in baseball. His 312 career saves ranks 18th all time but second among active players, trailing only Mariano Rivera.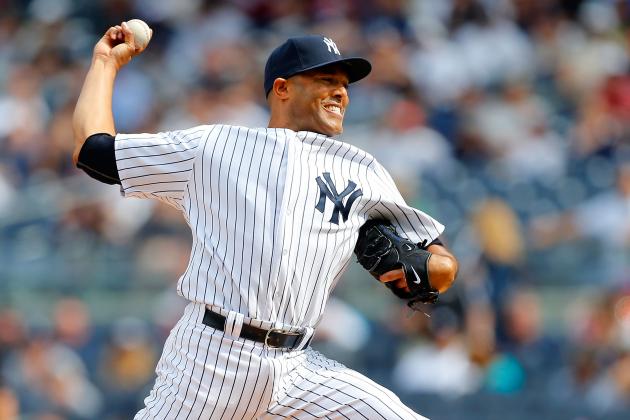 Jim McIsaac/Getty Images

Some will argue that Mariano Rivera isn't a failed starter because he only made 10 major league starts, but that's nonsense.
Saying that is to ignore the fact that from 1992, when he was with High-A Fort Lauderdale, until the time he was promoted to the big leagues in 1995, Rivera made 51 consecutive starts over four levels of the Yankees' minor league system.
The team was grooming Rivera to be a starting pitcher—and he was a damn good one in the minors, going 18-8 with a 2.63 ERA and 1.05 WHIP over those 51 starts.
That success didn't carry over to the big leagues, though, where Rivera was hit hard in his first four starts, allowing 17 earned runs and 29 hits in 18 innings of work and walking nearly as many batters (eight) as he struck out (nine).
Then, something clicked, as Mo would pitch to a 2.52 ERA over his next four starts, walking six while striking out 21 batters.
But it wasn't enough to keep Buck Showalter from using him in multiple roles, primarily out of the bullpen, for the rest of the season. Joe Torre arrived in 1996 and the rest, as they say, is history—something Rivera continues to make in the final season of his career.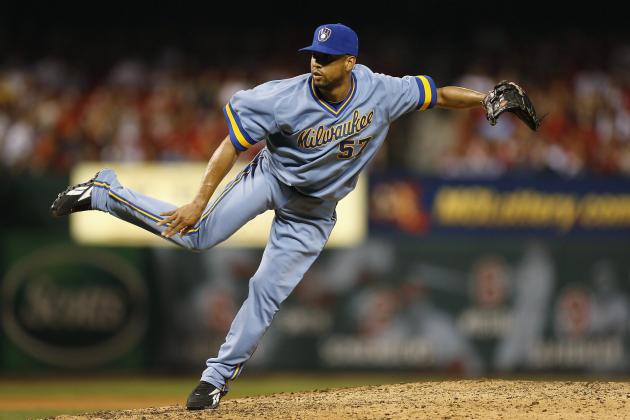 Paul Nordmann/Getty Images

Primarily a starter over his first three professional seasons, the Los Angeles Angels of Anaheim ultimately decided to move the then-20-year-old Francisco Rodriguez to the bullpen after he pitched to a 5.38 ERA and 1.60 WHIP in 20 starts for High-A Rancho Cucamonga in 2001.
The team made the right call.
A September call-up in 2002, Rodriguez became a key figure in the Angels bullpen. He went 5-1 with a 1.93 ERA and 0.80 WHIP in 11 postseason games and helped the team win its first World Series championship.
A four-time All-Star, Rodriguez led the American League in saves three times, including an MLB single-season record of 62 saves in 2008.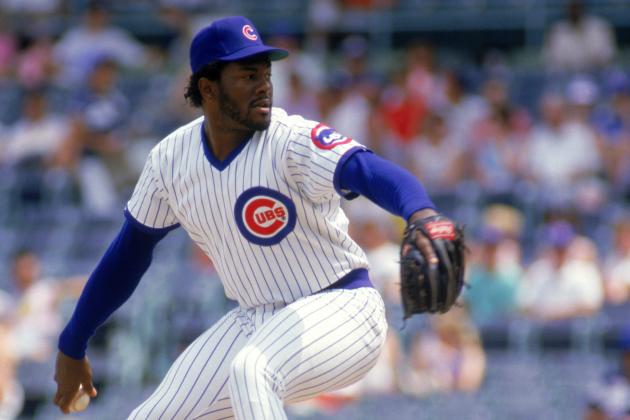 Jonathan Daniel/Getty Images

When Randy Hundley, manager of the Double-A Midland Cubs, decided to move a struggling starter named Lee Smith from the rotation to the bullpen in the late 1970s, Smith didn't take the news well.
"I took it to mean that I was not good enough to start,'' Smith told the San Jose Mercury News. Instead of rising to the challenge of proving his skipper wrong, Smith walked away from the game, enrolling at Northwestern Louisiana State and joining the basketball team.
It took a visit from Cubs legend and Hall of Fame outfielder Billy Williams to get him back on the mound.
Listening to Williams was the best decision Smith could have made.
While Smith made six starts with Cubs, going 0-5 with a 4.62 ERA, he made his mark as one of the most dominant—and intimidating—closers of his era.
A nine-time All-Star, Smith led the league in saves four times, spending 18 years with eight different clubs, most notably the Cubs and the St. Louis Cardinals.
When he retired after the 1997 season, he was baseball's all-time leader in saves (478) and games finished (802)—numbers since surpassed by both Mariano Rivera and Trevor Hoffman.