NBA Draft 2013: The New York Knicks' 5 Most Important Draft Targets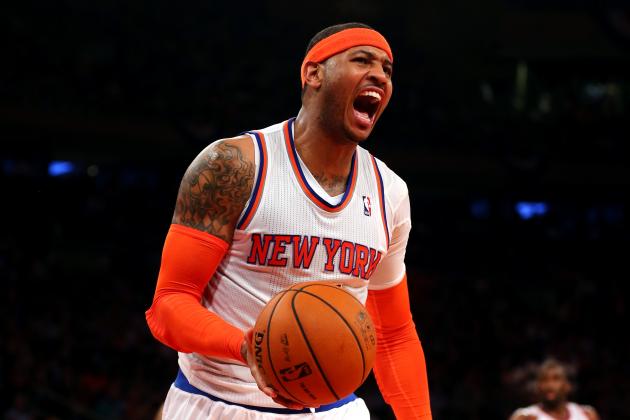 Elsa/Getty Images

The New York Knicks won the Atlantic Division for the first time since the 1993-1994 season in their first full year under head coach Mike Woodson.
Many have deemed the season unsuccessful, but is winning their first division title in almost two decades and reaching the 2nd round of the playoffs for the first time since 1999-2000 really a failure?
That is up for interpretation.
Failure or not, the Knicks have the 24th pick in this year's upcoming draft and have multiple needs they must address.
There is plenty of value to be had at pick No.24, and the Knicks will look to capitalize and find a player that can fit right in and be effective.
Here is a look at the Knicks' five most important draft targets heading into this year's NBA draft.
Begin Slideshow

»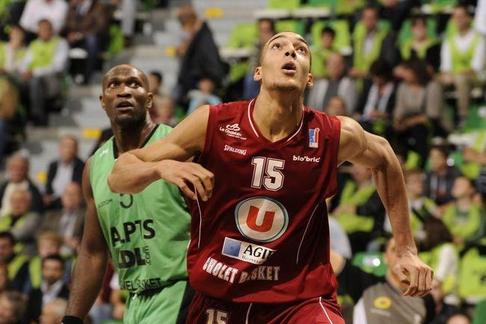 Anyone that watched the Knicks playoff series against the Indiana Pacers in the Eastern Conference Semifinals knows that they got absolutely dominated on the glass.
The 7'2 center from Germany has a 7'9 wingspan, giving him the potential to be an above-average NBA shot-blocker.
The 21-year-old is very athletic, known for his offensive touch and has the ability to run the floor.
He is not the best leaper, but at 7'2" he creates problems for other teams because of his length. NBA scouts hope that he can develop into a stronger player.
The Knicks were pretty thin at the center position after Tyson Chandler, and Gobert can add some much-needed size to the Knicks bench.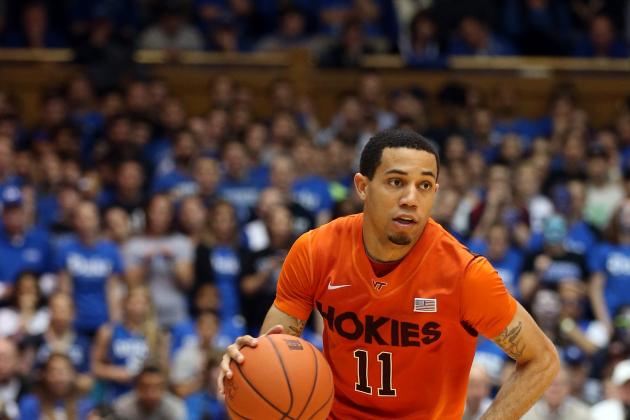 Streeter Lecka/Getty Images

The Knicks may have bigger needs than a score-first player, but if Erick Green is still on the board when it's the Knick's turn to pick, he should at least be considered.
Green was the leading scorer in all of college basketball this season, averaging 25.0 points per game.
The most important skill that Green brings to the table for New York is his ability to take opponents one-on-one and create shots for himself.
Sure, the Knicks have Carmelo Anthony and J.R. Smith for that, but with Smith's future with the team unknown, another scorer could come in handy.
Scoring proved to be an issue for the Knicks this postseason. Adding another scorer could help them against defensive powerhouses like Indiana.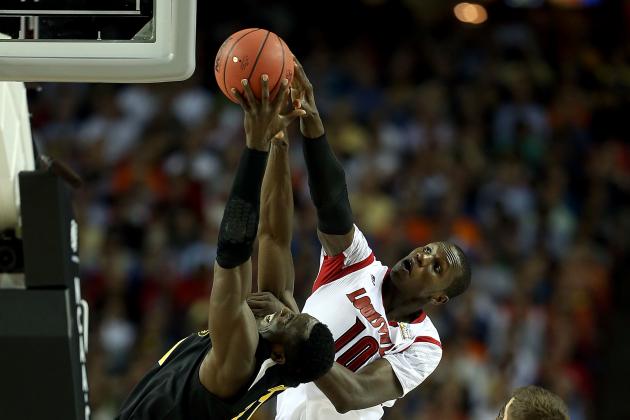 Andy Lyons/Getty Images

Gorgui Dieng is another center that could help the Knicks with their interior problems.
As previously stated, rebounding is a serious issue that the Knicks need to address this offseason, and a guy like Dieng could help be the solution to the problem.
The 2013 NCAA national champion from Louisville has improved in each year of his college career. He comes from a great basketball school and was coached by New York's own Rick Pitino.
Size is clearly something the Knicks will be looking for this offseason, and Dieng brings an excellent defensive presence as well as some offensive touch.
Don't be surprised if you see Dieng wearing a Knicks uniform next season.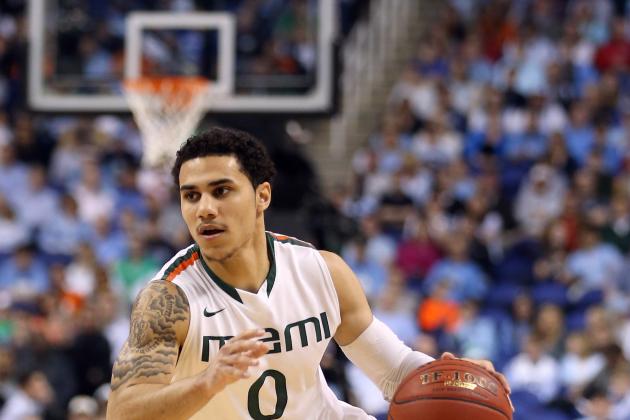 Streeter Lecka/Getty Images

Shane Larkin is the kind of guy that fits the New York mold.
He is a tough, competitive leader who knows how to win basketball games.
This is exactly the kind of player the Knicks can use if he manages to fall to them, which may be unlikely after his superb performance at the NBA Draft Combine.
If Larkin does slip to them at No.24, there is a good chance the Knicks pull the trigger.
He is a lights-out shooter who excels in the pick-and-roll and is quick enough defensively to keep up with the best the NBA has to offer.
He may seem undersized to NBA scouts, but Larkin is the type of player who finds ways to win and a guy that you want on your side.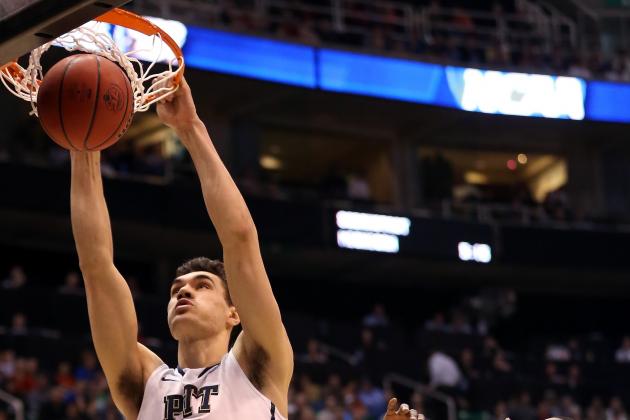 Streeter Lecka/Getty Images

The 7-foot center out of Pittsburgh would likely be the most ideal draft pick for the Knicks if he were to somehow fall to them.
Adams is an extremely long and athletic player who likes to work and improve his game at all times.
He is a tremendous rebounder. Although has never really been known for his offense, he displayed an improved shooting touch at the NBA Draft Combine which turned the heads of many scouts.
His draft stock has been rising, but nothing is ever certain when it comes to draft day.
That said, look for Adams to be on the Knicks radar.