We all know by now that despite putting in a tremendous effort, and playing well for large parts of the season, Tottenham's quest to finish in the top four of the Premier League ultimately failed on the final day.
They came tantalisingly close to qualifying for the Champions League, missing out by the slenderest of margins. In fact, when it came down to it, only six points separated Manchester City in second and Tottenham in fifth, so as disappointed as Spurs fans will be, they should be proud of what was yet another fantastic season.
Of course, we're now at the end of the season, and it's normally the time when the rumour mill goes into overdrive, especially about the best players in the league.
Spurs fans must be worried that their star man, Gareth Bale, might seek a move away from Tottenham because of their failure to qualify for the Champions League, but in my opinion, Bale shouldn't decide his future on a whim. Instead, he should think long, hard and very carefully about what he chooses to do this summer.
Let's look at both sides of the coin shall we?
If the worst were to happen, and Gareth Bale decides he wants to move on, where would he go? You would have to think he would command a transfer fee in excess of £50million and there are very few clubs in Europe who could afford a fee of that size.
In England, you would be looking at teams like Chelsea, Manchester United and Manchester City. The Spanish giants Real Madrid and Barcelona might also be able to stretch to that, and there's Bayern Munich in Germany, as well as PSG in France.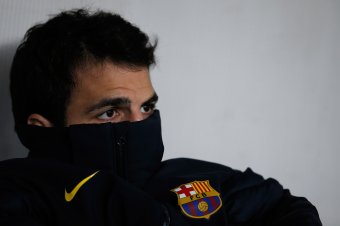 Dean Mouhtaropoulos/Getty Images
Even if Bale does decide to leave North London, moving clubs isn't a guarantee of success. Other players have moved for big transfer fees, like Fernando Torres at Chelsea and Torres has had a tough time of it.
Cesc Fabregas chose to move to Barcelona from Arsenal and he's found games hard to come by. When Cesc does start games, he's substituted more often than not. Who's to say it would be different with Bale? As good as Bale is, nobody knows what the future holds, and it may not work out for him.
Tottenham had a very good season last year, but they know what they have to do to go that extra mile and keep up with their rivals at the top end of the Premier League table.
In my opinion, Bale would be best served staying at Spurs, at least for the short term. By staying loyal to them, Bale has the chance to be part of something special.
I've got absolutely no doubt that chairman Daniel Levy will help Andre Villas-Boas invest in the squad during the upcoming transfer window and if Bale sees that Spurs are making the right moves, it could be enough to persuade him to stay.
Spurs need to add more attacking options to the squad. Only having Jermain Defoe and Emmanuel Adebayor up front hindered them at times last season and that's something Andre Villas-Boas will want to address in the summer.
I've already mentioned that I believe Bale would be better off staying at Tottenham for at least another season. He's only 23 (he'll be 24 in July), so has plenty of time to win trophies during his career, whether that's at Tottenham or elsewhere.
Earlier this year, Bale was being mentioned in the same breath as Lionel Messi and Cristiano Ronaldo in terms of being one of the best players in the world. By staying at Spurs and proving just how good he is for another full season, he might just end up making believers out of all of us.
Where does Gareth Bale's future lie?
Although finishing fifth in the league must have been a disappointment for everyone at Spurs, my gut feeling is that Gareth Bale will stay to try to help them get back in to the Champions League. It's all about ambition. If Bale believes he can achieve his goals of competing for trophies and qualifying for the Champions League at Spurs, then he won't go anywhere.
It'll be interesting to see what happens, but I think that ambition, not money, will determine where Gareth Bale's future lies.