Sinking Mariners Lose Sixth Straight Game; Changes Ahead?
Use your ← → (arrow) keys to browse more stories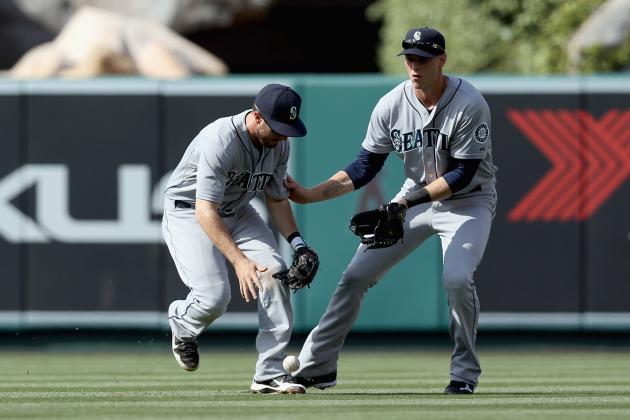 Jeff Gross/Getty Images

ANAHEIM, Calif. — An empty main clubhouse area greeted those looking to ask the Mariners about their sixth straight loss to end this once-promising road trip. Instead, the players were gathered in a private backroom in a meeting called by veterans to address some of their lack of intensity the final two games here. The Mariners were blown out again, 7-1 on Wednesday afternoon, by the Los Angeles Angels and realize they are in danger of squandering all they'd spent the past month working toward.