10 Little-Known NFL Players Who Will Make Huge Depth Chart Jumps in 2013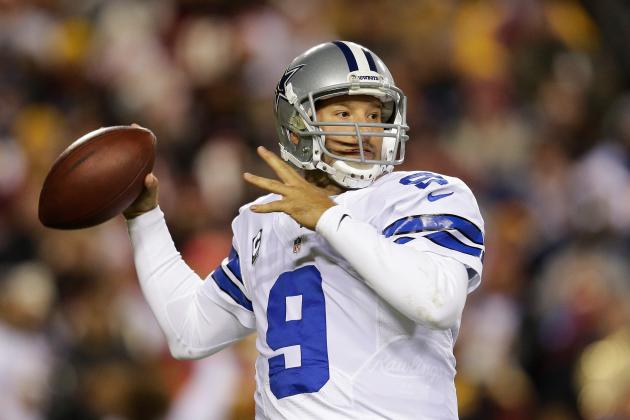 Rob Carr/Getty Images
Tony Romo was once an afterthought undrafted college free agent.
Every year, without fail, there are players who are drafted into the NFL that most fans and even draftniks do not know. There are players who sign as street free agents and may toil for a year or two on the practice squad before getting a chance to play.
While NFL front offices get panned for missed picks or poor free-agent signings, there are at least two players on every NFL squad that are a "find" or a solid, low-cost pickup that will help the club at some point.
Here is a list of 10 players who are definitely not household names. As a matter of fact, only two of the players were drafted and both were sixth-round picks, but neither draft pick is still with his original team.
Most of these players have spent a majority of their young careers on the practice squad. But with some growth and learning the NFL way, all 10 players have a chance to contribute in 2013.
Begin Slideshow

»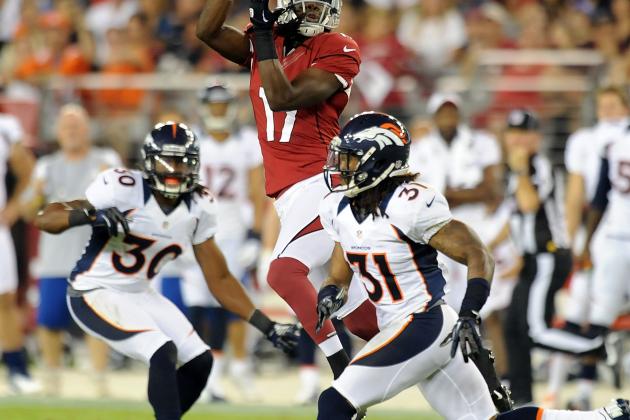 Norm Hall/Getty Images

Byrd was an undrafted free agent in 2012 that saw action in a total of four games for the Cardinals last year. He has one career catch for eight yards. Byrd has a chance to make a huge jump up the Cardinals depth chart this season due to a new coaching staff and his willingness to play on special teams.
Larry Fitzgerald and Andre Roberts are written in pen as starters. Michael Floyd will probably get plenty of repetitions as the third wide receiver. But after those three, the Cardinals depth at wide receiver is wide open.
Byrd has great size, and with a year under his belt learning from future Hall of Famer Fitzgerald, Byrd has a chance to be a breakout star in 2013. New head coach Bruce Arians loves to find the mismatches versus the defense and Byrd can be that player for the Cardinals offense.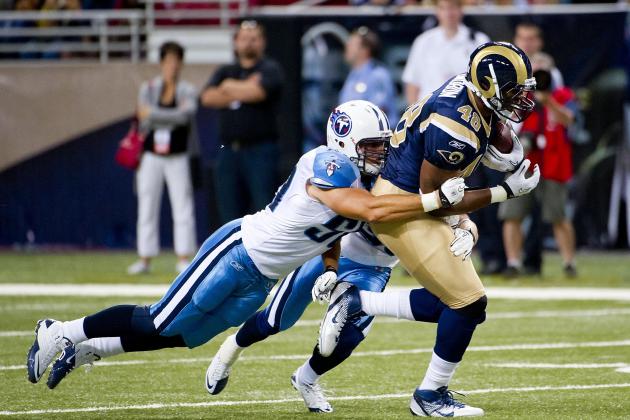 Scott Rovak-USA TODAY Sports

Onobun is a former sixth-round selection of the St. Louis Rams in 2010. What makes Onobun unique is that he played basketball at the University of Arizona for four seasons before playing football at the University of Houston in 2009. That one year of football was his first exposure to the speed and strength needed for the game.
Onobun has bounced around the NFL for three seasons and is currently on team No. 6. But he has size, speed and a new head coach in Marc Trestman who will find a way to get talent like Onobun's on the field.
Martellus Bennett is the sure-fire starter at tight end for the Bears. But after him, Chicago has a lot of players but no one with much NFL experience. Do not be surprised if Onobun ends up as the backup tight end for the Bears in 2013.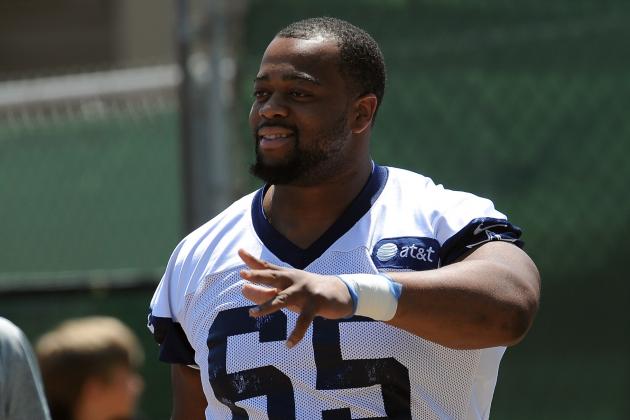 Jayne Kamin-Oncea-USA TODAY Sports

Leary spent 16 weeks on the Cowboys practice squad last season, only to be activated for the season finale in Week 17. With a year of experience under his belt, look for Leary to make the final roster of the Cowboys and compete for playing time. The former Memphis Tiger is healthy and looking to break into the lineup in Dallas.
He should get plenty of opportunities this summer and in training camp. Both starting guards Nate Livings and Mackenzy Bernadeau are high-priced players who have injury histories.
The Cowboys have shown they will give undrafted players a chance to play and make the team. If Leary can put together a strong preseason, he may end up fighting for a starting job.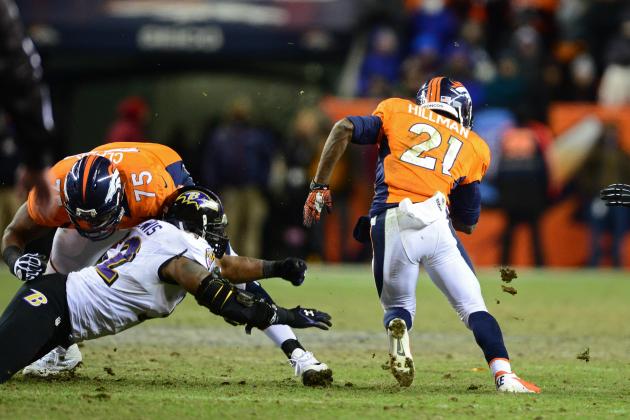 Mark J. Rebilas-USA TODAY Sports

This may be kind of a reach for this article due to the fact Clark is listed as the backup left tackle in Denver. So there really is not much room to make a jump, especially when the starter is All-Pro tackle Ryan Clady. But Clark is a little-known player who has the ability to start in the NFL and will end up getting some playing time in 2013.
Clark signed with the Tampa Bay Buccaneers as a college free agent in 2008 and was cut. He ended up on the practice squad with the Minnesota Vikings for a couple years before spending the last three seasons as a backup in Denver.
Clark has great feet and does not have much wear on his body. If Clady were to ever miss playing time, Clark has the ability to cover for him and will do so admirably.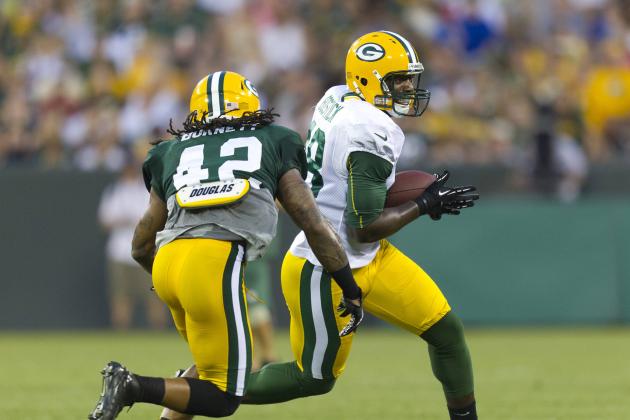 Jeff Hanisch-USA TODAY Sports

Bostick is a freak athlete that spent the entire 2012 season on the Packers practice squad. This was incredible due to the fact the Packers had four active tight ends for most of the season. With Tom Crabtree moving on to the Tampa Bay Buccaneers, look for the Packers to use DJ Williams and Bostick in increased roles in 2013.
Jermichael Finley is the starter and though Andrew Quarless is listed as the backup, he is coming off a season-ending injury that cost him the 2012 season. If Bostick can show blocking improvement in training camp and the preseason games, he should be able to stick on the active roster.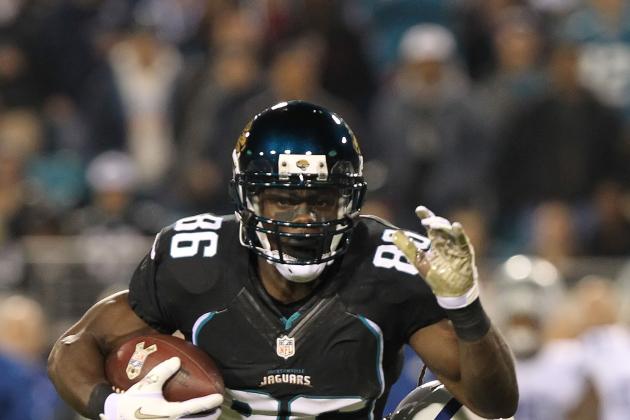 Kim Klement-USA TODAY Sports

Gordy is another college free agent out of Central Michigan who has made the most of every opportunity afforded him. He signed with the Green Bay Packers in 2010 and played spot duty for them that season. He actually started nine games for the St. Louis Rams in 2011 before being traded to the Colts before the 2012 season.
The Colts brought in Greg Toler to start opposite Vontae Davis at cornerback. Behind them are Darius Butler and Cassius Vaughn. Gordy is listed as the fifth cornerback on the roster.
With his game experience and with a year under his belt in defensive coordinator Greg Manusky's scheme, look for Gordy to compete for the nickel corner spot come the 2013 season.
Kelley L Cox-USA TODAY Sports

The Saints are loaded at running back and Cadet actually has an uphill battle to make the squad. But the Saints thought enough about the young player to keep him on the roster last season as a rookie free agent. Cadet even got playing time in 2012. His potential made the trade of Chris Ivory to the New York Jets.
Cadet will have a role in the Saints offense in 2013 and I would not be surprised if he actually takes playing time away from Pierre Thomas and Mark Ingram. Head coach Sean Peyton is not afraid to play young players once they show the ability to grasp his offense. Look for Cadet to start at least one game in 2013.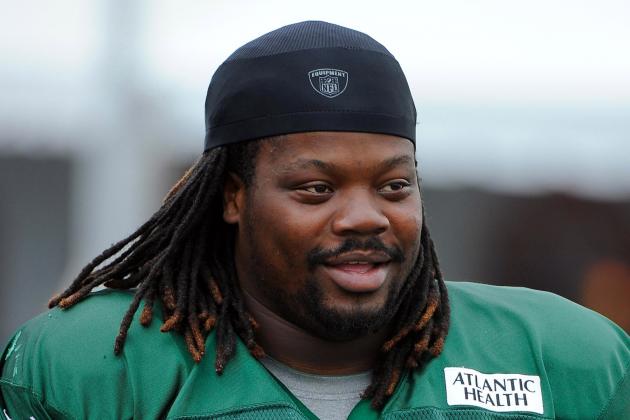 Rich Barnes-USA TODAY Sports

Harrison made the Jets active roster out of training camp last season as an undrafted free agent out of NAIA school William Penn. Harrison saw action in five games as a rookie but should see that number triple in 2013.
Without much of a strength program in college, Harrison has had a year to transform his diet and strength under the care of the Jets training staff.
Harrison has been a standout for the Jets this offseason and actually had an interception off Mark Sanchez in practice yesterday. Look for Harrison to rotate with starter Kendrick Ellis for playing time at nose tackle in a rebuilt Jets defense.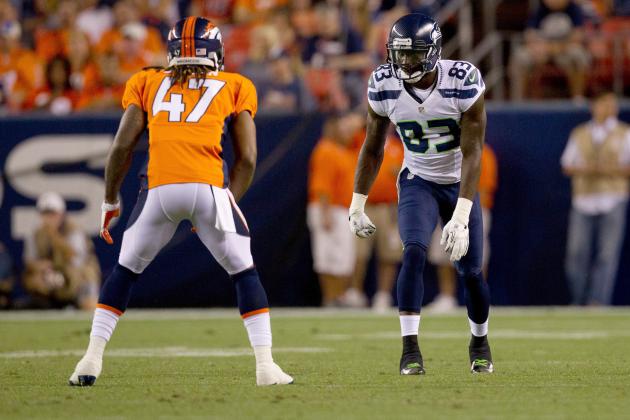 Justin Edmonds/Getty Images

Lockette may be one of the fastest players in the NFL and with news coming out of San Francisco yesterday that wide receiver Michael Crabtree (h/t ESPN) tore his Achilles tendon, Lockette's move up the depth chart is all but guaranteed. Signed as a free agent by the rival Seattle Seahawks out of college, the 49ers snatched him up in 2012 as soon as the Seahawks released him.
Lockette is a former college track star who, with some much needed football experience under his belt, is ready for a breakout season in 2013. While the 49ers wait for former first-round pick A.J. Jenkins to learn the offense, Lockette is ready for his chance and will be a factor for the 49ers this season.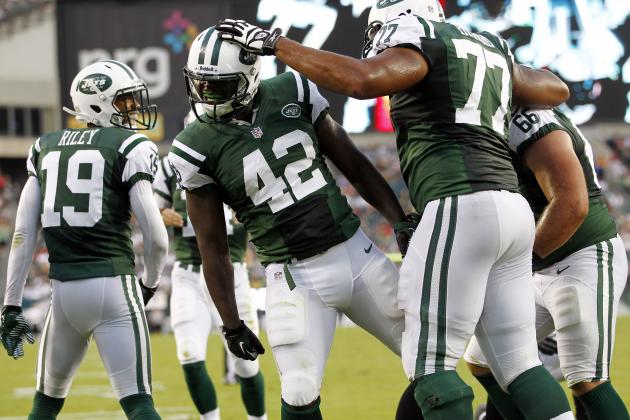 Jeff Zelevansky/Getty Images

The second former draft pick on this list, Ganaway was a sixth-round pick for the Jets last season before getting released at the final roster cut down. The Rams claimed him and he rode the pine the rest of the season.
While he made news this offseason for taking a job at a deli shop (h/t NY Daily News), Ganaway will make more news with his play in the field in 2013. The Rams drafted Zac Stacy this season after drafting Darryl Richardson and Isaiah Pead in the 2012 NFL draft.
But Ganaway is the only runner on the roster who has dominant size and actually emulates former Ram great Steven Jackson. Look for Ganaway to be the power back in head coach Jeff Fisher's offense in 2013. Ganaway will pick up the tough yards and will find a role in the Rams offense. If Ganaway has a solid preseason, he may actually make Pead trade bait.
Marc Lillibridge is a former NFL linebacker who scouted for in the NFL for six years after retiring. He is now the only NFLPA certified contract advisor to play and scout in the NFL. He is the CEO of www.profootballsyndicate.com.