Superstars on the Rise to Become Future World Champions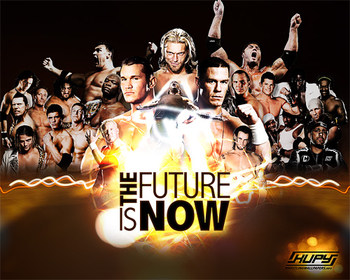 Over the past 20 years, the WWE Universe has witnessed nobodies such as Bret Hart, Stone Cold Steve Austin, The Rock, Shawn Michaels, Triple H, Undertaker, Randy Savage, Sting, Chris Jericho, Edge, John Cena, Jeff Hardy, and others grow into World Champions.
Over the past few years there has been so many young new guys who has entered the WWE as nobodies and have grown into major players in the business today that will paved the way for furture superstars to come such as the likes of Ric Flair, Bret Hart, Stone Cold Steve Austin, The Rock, Shawn Michaels, Triple H, Undertaker, Randy Savage, & Sting did in their day.
These 10 superstars in this list has all the credibility that it takes to become World Champion one day if they seize the opportunity that is placed in front of them.
*The list isn't in any particular order.
Montel Vontavious Porter (MVP)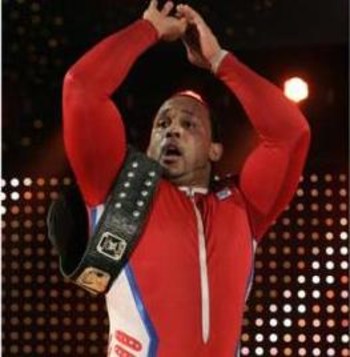 MVP made is debut in the WWE in 2006. Ever since then, MVP is a former and current United States Champion with victories over Chris Benoit and Shelton Benjamin; and also a former one-half of the WWE Tag Team Champions with Matt Hardy after their victory over Deuce and Domino.
Not only does MVP possess great in-ring skills, but his mic skills are second to none. MVP definitely has all of the attributes to become a World's Champion in the very near future.
John Morrison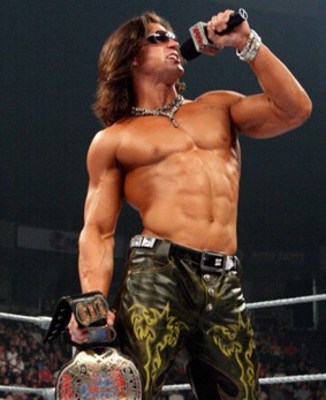 The former Intercontinental, ECW, WWE Tag Team, and World Tag Team Champion John Morrison is on the rise to become a major and important superstar in the business today.
A shiner and more athletic version of "Ravishing" Rick Rude, John Morrison without of a doubt has what it takes to make it all the way to top.
Morrison has the ring skills, the mic skills, the looks, just everything to make it to the top.
Be on the lookout for this superstar to become World Champion one day.
"Captain Charisma" Christian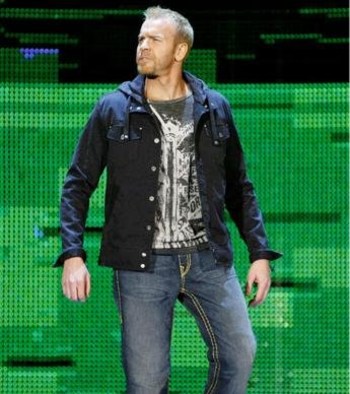 Ever since his return to the WWE, Christian has been on a roll. During his break in TNA, Christian has really grown into one of the greatest superstars in Professional Wrestling today.
Being a former Intercontinental Champion, European Champion, WWE Tag Team Champion, TNA World Champion, and the current ECW Champion, Christian is only one step away from holding the precious title of being a Grand Slam Champion.
The only way Christian can become a Grand Slam Champion is for him to win a World's Championship.
It's a fact that Christian being back in the WWE will become a World's Champion; its just a question of when.
"The Gold Standard" Shelton Benjamin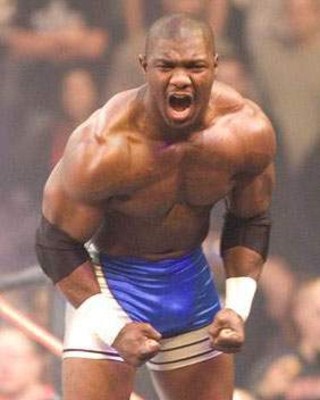 Even though his mic skills aren't the greatest there's no question that when it comes to pure wrestling skills, Shelton Benjamin is first in his class in that department.
Not only is Shelton a former Intercontinental Champion, United States Champion, & WWE Tag Team Champion, but in 2004 Shelton Benjamin got huge wins over two of the greatest superstars to ever lace up a pair of boots, "The Game" Triple H and the "Nature Boy" Ric Flair.
If he can get over with his mic skills somehow, then being a future World's Champion isn't out of the question for Shelton Benjamin.
Mr. Kennedy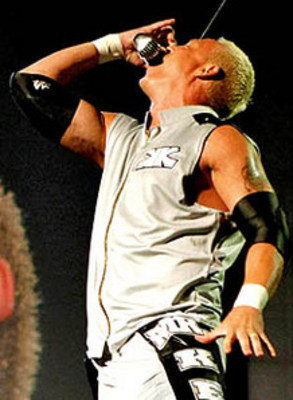 It's been long overdue for Mr. Kennedy to be a World's Champion. If somebody has victories over seven former World Heavyweight Champions, its no question that Mr. Kennedy has what it takes to be the man.
If Mr. Kennedy is given a good push when he returns to action in the near future, expect Kennedy to hold some heavy gold before his career is over.
Evan Bourne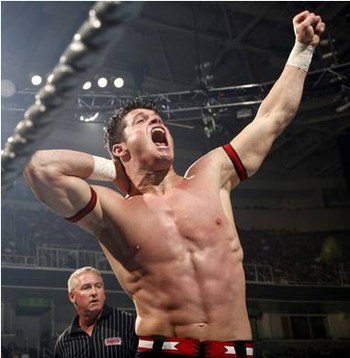 Evan Bourne is so early in his career now, so it'll be a while for Bourne to become a World's Champion one day.
If Bourne continues to stay healthy and continue to stay on top of his game, WWE will notice Evan Bourne as championship quality.
Also, expect Evan Bourne to be in Wrestlemania 26's Money in the Bank Ladder Match and possibly winning that match.
Ted DiBiase Jr.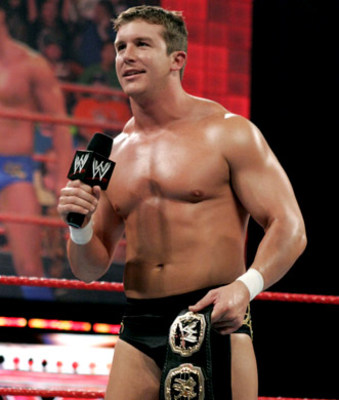 Being a second-generation superstar and the son of the "Million Dollar Man" Ted DiBiase, Ted Dibiase Jr. is on his way in following his father's footsteps. When DiBiase breaks away from Cody Rhodes, expect high hopes for Dibiase.
Cody Rhodes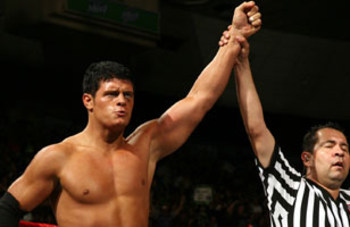 Just like Ted DiBiase Jr., "The Dream's Boy" Cody Rhodes definitely has the genetics to be World Champion.
Whenever Rhodes and DiBiase split up, both has a huge opportunity to become a World's Champion.
Carlito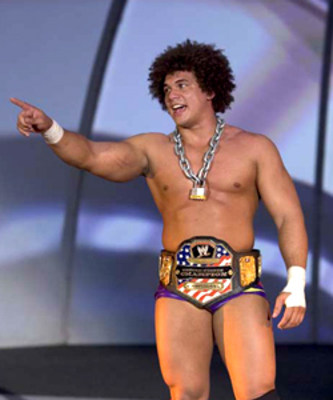 Also a second generation superstar and the only superstar in WWE history to hold the Intercontinental and United States Championships in his rookie year, Carlito would make a very "Cool" World's Champion.
Whenever he breaks off with his brother Primo in tags and moves back into a singles career, Carlito definitely deserves to be given a great singles push to rise his stock in his career.
"The Samoan Bulldozer" Umaga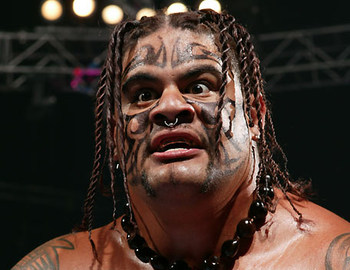 Being a former Intercontinental Champion as well, Umaga would make an excellent heel World's Champion.
Umaga could possibly be one of the most dominating and destructive World's Heavyweight Champion of all time if given the chance.
Bobby Lashley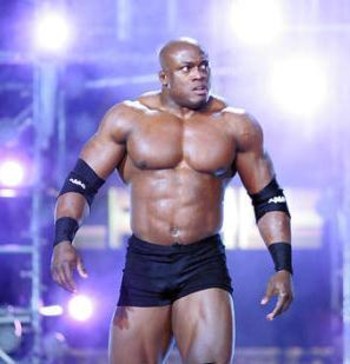 Even though Bobby Lashley is currently on the TNA roster, expect Lashley not only winning the TNA World Champion but also the World's Heavyweight Champion if he ever returns to the WWE.
Keep Reading