NBA Playoffs 2013: Matchups That Will Determine Each Conference Final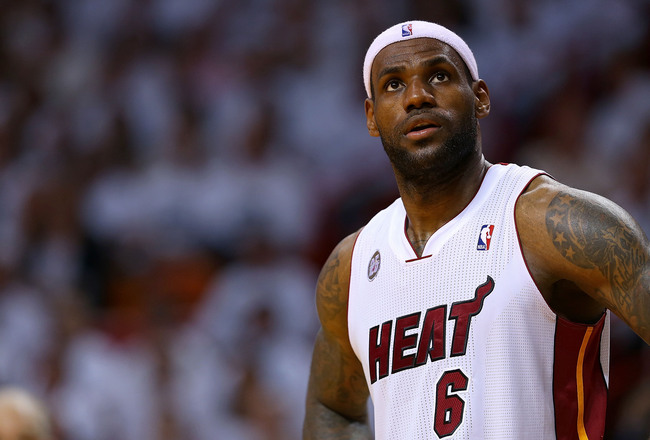 LeBron is always a tough matchup.
Mike Ehrmann/Getty Images
The 2013 NBA playoffs have reached the conference finals where four teams are vying for two spots in the NBA Finals. At this point in the playoffs, specific matchups become even more important in determining which team will advance.
Superstar players solidify their names in the postseason and are why so much emphasis is put on these battles.
The San Antonio Spurs hold a 2-0 series lead over the Memphis Grizzlies, thanks to a 93-89 overtime victory Tuesday night. Memphis has been resilient all season long though and is sure to make the series competitive.
The 2013 Eastern Conference Finals tip off Wednesday night in South Beach with the Miami Heat hosting the Indiana Pacers.
In order for each remaining team to succeed, it will need to win the crucial matchups.
Western Conference Finals: Tony Parker vs. Mike Conley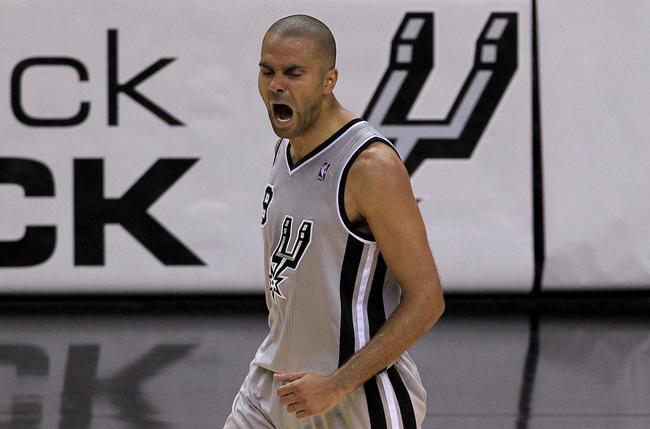 Parker has been unstoppable so far.
Ronald Martinez/Getty Images
Although Mike Conley won't defend Tony Parker on the defensive end, the battle of the point guards is significant in this series.
Conley has proven throughout the playoffs that he's grown into one of the better guards in the NBA. So far in the postseason, he has averaged 17 points, seven assists and five rebounds.
Conley will look to duplicate the success Parker has had over the course of his career. The three-time NBA champion has been outstanding for the Spurs, averaging more than 21 points and seven assists in the playoffs.
Parker has had his way in this matchup, even though Tony Allen is doing most of the defending on the Spurs' guard. Through San Antonio's first two victories, Parker's had 27 assists while shooting better than 44 percent.
If Parker is able to dissect the Grizzlies' defense the way he has in the first two games, the Spurs could be back in the NBA Finals sooner than they thought.
Western Conference Finals: Tim Duncan vs. Marc Gasol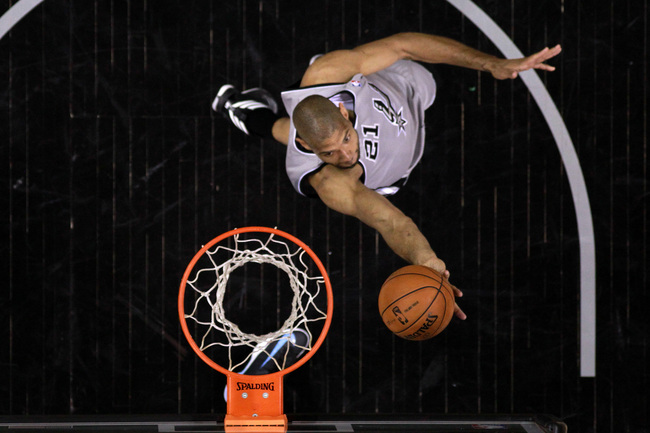 Duncan is still playing at a very high level.
Ronald Martinez/Getty Images
The other key matchups in the Western Conference Finals revolve around the big men. The first is between future Hall of Famer Tim Duncan and Memphis center Marc Gasol.
Gasol has become a household name in these playoffs, becoming just as big, if not surpassing, the stardom of his brother, Pau. He has been Memphis' cornerstone in the postseason, coming up with clutch shots on a regular basis.
This matchup is critical in this series because both teams run their offenses through both players.
Unlike the competition between the two point guards, Gasol and Duncan will be guarding each other as well. Both players will try to get their opponent in foul trouble so they can take advantage of the weaker bench options.
Western Conference Finals: Tiago Splitter vs. Zach Randolph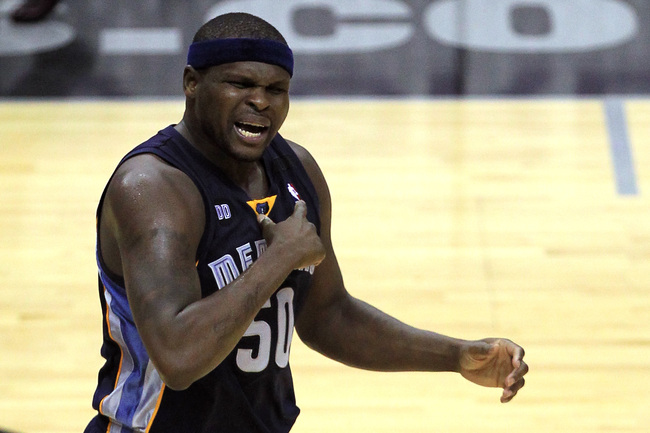 Randolph needs to be better for Memphis to reach the Finals.
Ronald Martinez/Getty Images
The other frontcourt battle in the Western Conference Finals involves San Antonio's Tiago Splitter and Memphis' Zach Randolph.
Randolph has been exceptional in the 2013 playoffs, but has not performed to his best ability so far in the conference finals. He had a dreadful performance in Game 1 and despite recording 15 points and 18 boards, he only shot 33 percent in Tuesday's loss.
That is a big reason the Grizzlies are now in a 0-2 hole.
Splitter's fantastic defensive play has added to Randolph's frustration. He had two blocks in Game 2, while shooting an efficient 6-of-8 from the field.
If the Grizzlies are to have any chance to reach the NBA Finals, they'll need Randolph to be much better. Memphis is hoping Randolph plays like he did in the first two rounds and can dominate on both ends of the court.
Eastern Conference Finals: LeBron James vs. Paul George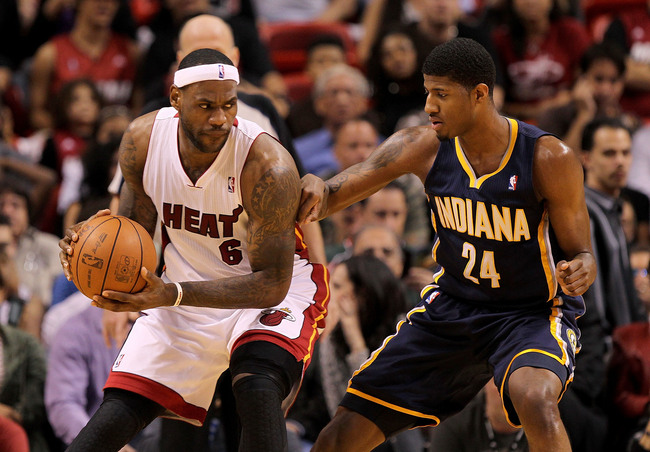 George and James will be fun to watch.
Mike Ehrmann/Getty Images
The marquee matchup in the Eastern Conference Finals is between a pair of 2013 All-Stars. LeBron James always has the attention on him, but this time, he'll be sharing the spotlight with Indiana Pacers' star Paul George.
George has elevated his game to a new level in these playoffs, raising his output to 19 points, eight rebounds and five assists per game. He has been Indiana's go-to man when they need a bucket, delivering on more than 40 percent of his attempts.
James has been the most impressive player in the postseason, continuing his MVP campaign from the regular season. He's shooting a ridiculous 52 percent from the field while averaging 24 points, seven rebounds and seven assists.
There's no doubt that each of these players can take over a game when they find it necessary. Whoever does it more often in this matchup will likely determine the team that advances.
Eastern Conference Finals: Chris Bosh vs. Roy Hibbert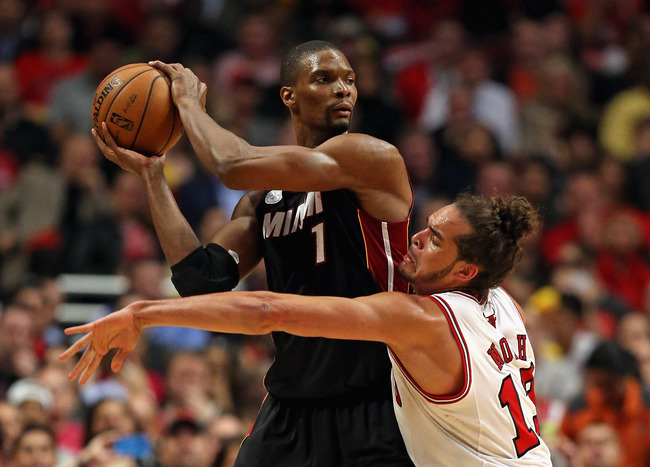 Bosh has been strong all postseason.
Jonathan Daniel/Getty Images
The other critical matchup to watch between the Pacers and Heat series is between the centers.
Chris Bosh is a big reason the Heat have only lost once thus far in the playoffs. Despite Chicago's presence in the paint, Bosh has averaged more than 13 points, eight rebounds and two blocks in the conference semis.
Roy Hibbert was just as valuable to the Pacers. In his last five games, Hibbert has averaged a double-double with points and rebounds while blocking nearly three shots.
The key in this matchup will be Bosh's ability to hit the outside jumper. If he can be consistent from the perimeter, Hibbert will have to respect his game and leave the paint to guard him. That will allow players like LeBron James and Dwayne Wade to attack the basket with little regard as to who can alter their shot.
Keep Reading