Dani Alves: The Scapegoat for Barcelona's Issues?
Use your ← → (arrow) keys to browse more stories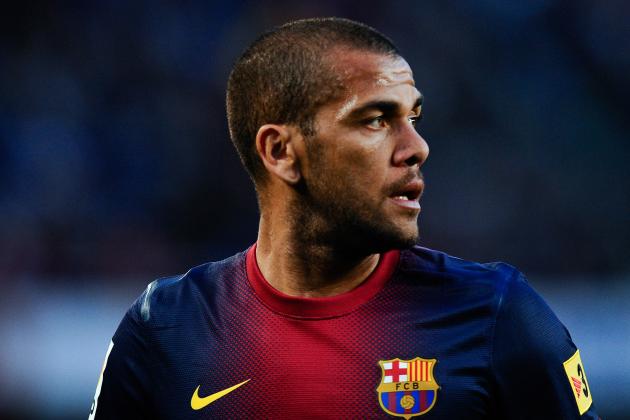 David Ramos/Getty Images

Dani Alves might not have the pace he had when he first signed for the club in 2008 at 25 years of age, but he still remains a vital player for FC Barcelona. He has been criticized a lot this season, in part unfairly so, and blaming the defensive issues on him is unreasonable. Despite all the critics, I see Alves as one of the best Barça players this season. His ineffectiveness in attack at times or the space left open on his wing isn't always his fault, yet in some people's eyes, the blame is placed solely on him.