Philadelphia Eagles Running Back Breakdown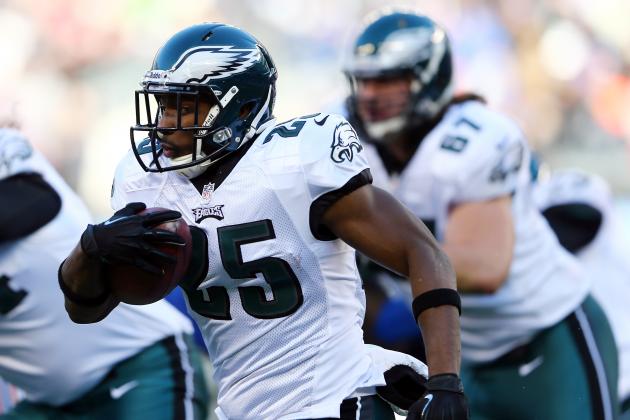 Elsa/Getty Images

With LeSean McCoy and Bryce Brown leading the way, running back is a position of strength on the Philadelphia Eagles. The team currently carries five running backs and the question is not whether someone will get cut, but rather who.
It's no secret that Chip Kelly likes to run the ball, and with an offensive line that is expected to improve, the Eagles rushing attack should improve as well. The question is how much we can expect each of the backs currently on the roster to contribute.
Here is a prediction for the impact of each of the team's running backs in 2013.
Begin Slideshow

»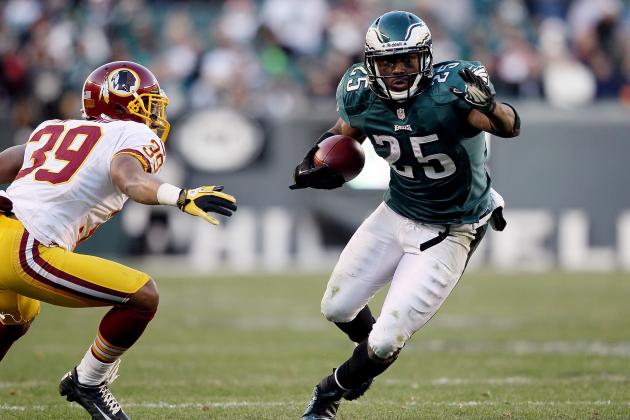 Alex Trautwig/Getty Images

The undisputed starter at running back is arguably still one of the league's finest at his position.
LeSean McCoy may have had a down year in 2012, but he still put up respectable numbers behind a ragtag offensive line devoid of starting-caliber players. He still managed to rush for 4.2 yards per carry and 840 yards over the course of 12 games.
In the previous two seasons, behind much stronger offensive lines, McCoy averaged almost 1,200 yards per season while rushing for over five yards per carry. With Jason Peters and Jason Kelce returning, McCoy can be expected to return to his 2010 and 2011 form.
Better O-Line play should improve the running game, and LeSean McCoy can be expected to once again average around five yards per carry. His stats may have declined last season, but he has not lost a step.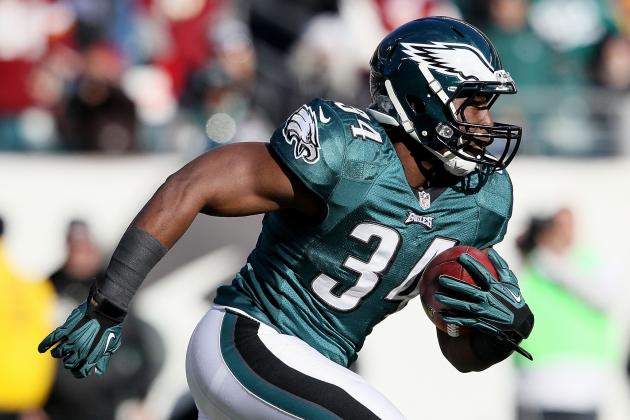 Alex Trautwig/Getty Images

Barring a breakout performance by Felix Jones, it's safe to say that Bryce Brown will be the second-string running back on the Eagles roster. Brown impressed many fans with his speed and excellent vision while he filled in admirably for LeSean McCoy.
In his four starts in 2013, Brown averaged 5.5 yards per carry and 96.8 yards per game—although he did fumble four times.
If Brown can overcome his turnovers, he could be the perfect complement to McCoy, taking some of the load off starting RB and giving the Eagles a balanced ground attack.
Expect Brown to be used as a situational player, averaging five yards per carry for 25-30 yards per game.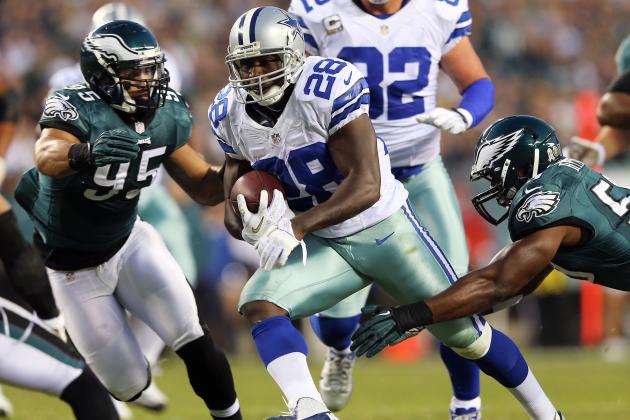 Elsa/Getty Images

Felix Jones will most likely be the third-string running back on the team. He is seemingly assured a roster spot due to his experience and ability to return kickoffs, but Jones also provides another intriguing weapon to Kelly's offense.
Jones has a great deal of speed, and in his prime he was regarded as one of the most explosive home run hitters in football. He can be another intriguing weapon for Kelly's offense.
Eagles fans will recall Jones dominating the Eagles defense in the game that ended Philly's 2009 season in Dallas. Jones averaged 4.8 yards per carry during his five seasons with the Cowboys. While he seemed to have lost a step in 2012, he also missed all of the offseason workouts due to a shoulder injury.
With a new offseason to continue recovering from his injury, Jones may still be a very effective weapon for the Eagles.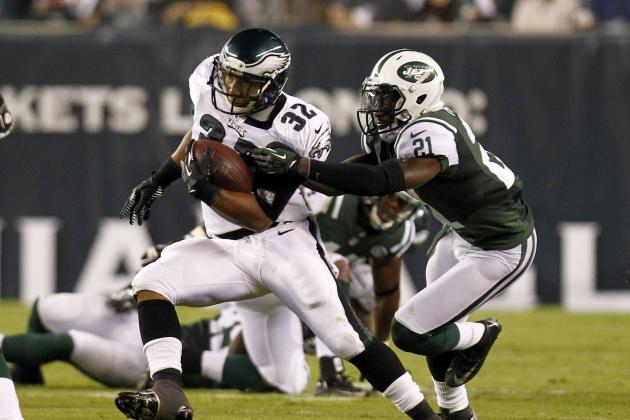 Jeff Zelevansky/Getty Images

Keeping four running backs may seem like a crowd, but it is likely that the Eagles will opt to retain Chris Polk, despite the signing of Felix Jones.
Polk is an underrated player who possesses a balanced skill set, but most importantly is excellent in short-yardage situations. He is more of a bruiser than the other running backs on the roster, and the Eagles will need a back for short yardage situations.
It's true that a fullback could fulfill those duties, but expect Kelly to retain a physical running back to give his offense more options. Don't expect Polk to see many carries during the season, however.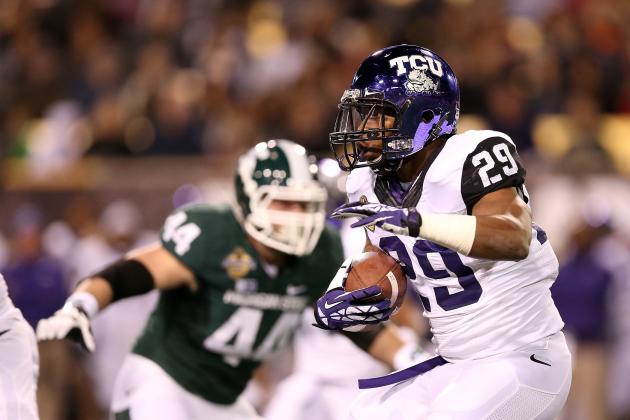 Christian Petersen/Getty Images

Unfortunately, Matthew Tucker will likely be the odd man out in Philadelphia. The Eagles will certainly not keep five running backs, and Tucker will be cut during training camp.
Tucker is a large player and plays with physicality, but so does Polk. And Polk has more upside than Tucker, as Polk was once regarded as a top draft pick until he slid off draft boards due to concerns about his shoulder condition.
Tucker's 4.55 40 time is also by far the slowest of any other running back on the team, which does not bode well as Kelly prefers faster players. Don't expect Tucker to make the Eagles roster this offseason.