SEC Football Freshmen with Brightest Futures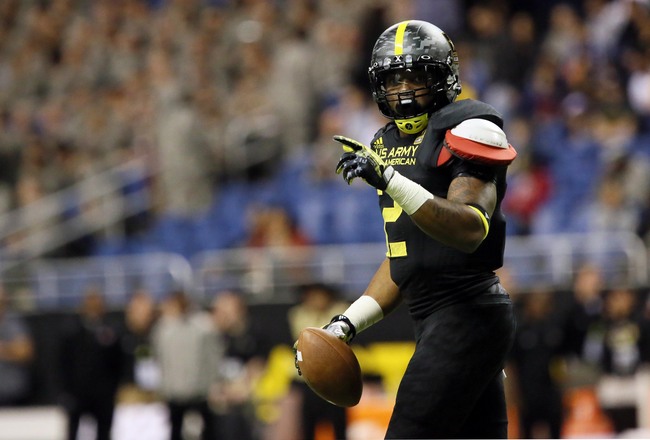 USA TODAY Sports
The SEC is loaded with rising stars throughout the freshman ranks with 20 of last year's Top 50 signing with conference schools.
The No. 1 player Robert Nkemdiche is preparing to build a masterful career at Ole Miss, and O.J. Howard is expected to change the way that the Alabama offense pushes the football down the field.
The next few years will bring a lot of quality football with these five freshmen lining up on Saturdays.
Robert Nkemdiche: DE, Ole Miss Rebels
Kim Klement-USA TODAY Sports
Ole Miss landed the best class in school history when the fax machine settled this spring in the coach's office in Oxford. The nation's No. 1 recruit became a part of the class when Robert Nkemdiche faxed his letter of intent.
He is a physical specimen at 6'4", 285 pounds and has the ability to be an instant impact type player for the Rebels. He is gifted enough to play with his hand down at the line or as a stand-up rush end.
Look for Nkemdiche to make a Jadeveon Clowney-type impact this year as he storms into the SEC West attempting to turn the Ole Miss program back into a title contender.
Vernon Hargreaves III: CB, Florida Gators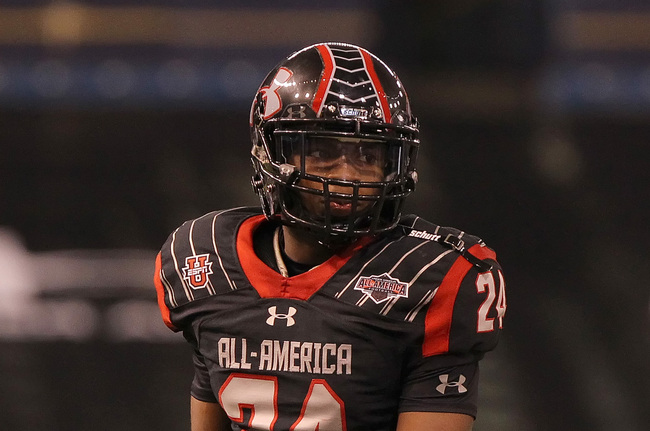 Kim Klement-USA TODAY Sports
Vernon Hargreaves III is a talented cover corner that will step into playing time at Florida.
The Gators have a lot of talent in the secondary, but Hargreaves is talented enough to crack the playing rotation in his first year.
There was a need to build depth in the 2013 class and Hargreaves fills the need.
His first shot at playing time will undoubtedly come on special teams, but by the end of the fall, he should be a regular player in the rotation.
Montravius Adams: DT, Auburn Tigers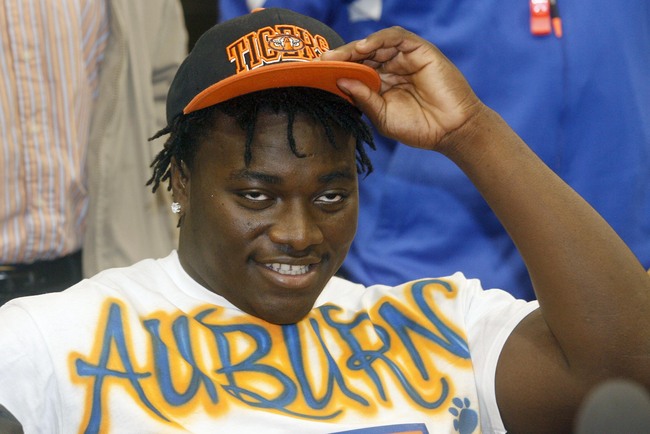 Phil Sears-USA TODAY Sports
Montravius Adams stepped in a "play right now" scenario when he signed with Auburn.
The program has been extremely bad at stopping the run over the past four years, and outside of a few big-name performers from 2010, there has been a lot of bad play upfront.
Adams is hoping to change that immediately, and the sizable defender has a shot at doing it in year one.
If he develops under Rodney Garner as expected, then the Tigers will have another All-American in four years.
Ricky Seals-Jones: WR, Texas A&M Aggies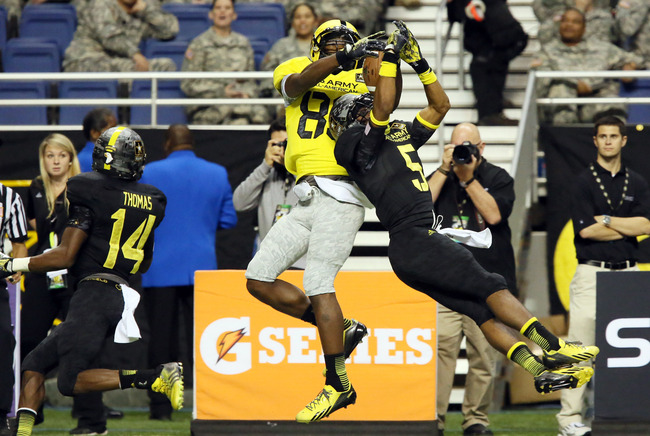 USA TODAY Sports
Ricky Seals-Jones was a steal for the Aggies in the 2013 recruiting cycle.
Originally a Texas commit, he will bring an unmatched dynamic to the outside of the Aggies offense.
The Aggies already have Mike Evans on the outside, and when they add Seals-Jones this fall, they will have two players over 6'5" lining up at receiver.
Kevin Sumlin was already fielding a nasty offense with Johnny Manziel and friends taking the field. This group just went from good to unbelievable with Seals-Jones in the fold.
O.J. Howard: TE, Alabama Crimson Tide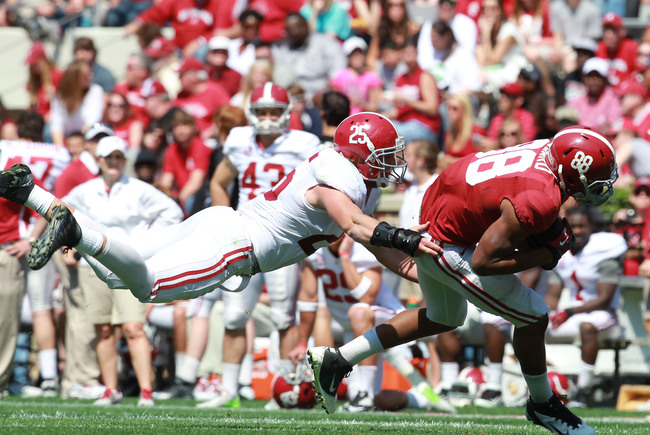 Marvin Gentry-USA TODAY Sports
Nick Saban knows the type of offense that he wants to run, but on occasion he hires coordinators that add wrinkles.
When Doug Nussmeier landed in Tuscaloosa a wrinkle was added. The Nussmeier offense is known to utilize tight ends in the passing game, and that is a welcomed change at Alabama.
O.J. Howard will become a major player in an offense looking for additional options in the passing game.
He will see time as a freshman this season, and over the next few years he should put up an All-American-worthy performance.
Keep Reading