Why Have so Many NHL Playoffs Gone to Overtime in 2013?
Use your ← → (arrow) keys to browse more stories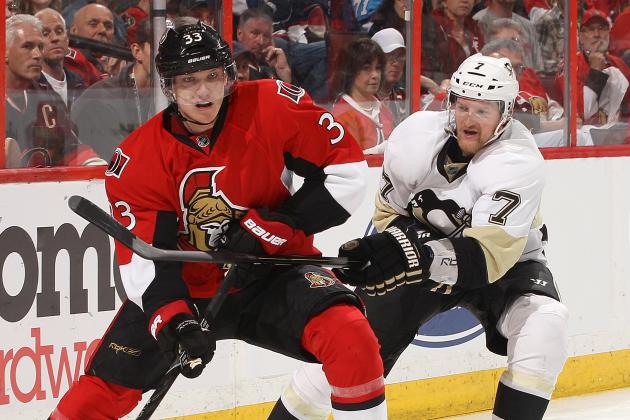 Jana Chytilova/Freestyle Photo/Getty Images

The Ottawa Senators are back in the thick of things against the Pittsburgh Penguins, thanks to a double-overtime goal from Colin Greening. The overtime loss for Pittsburgh was actually worse than it first appeared. It broke the team's streak for straight road overtime wins in the playoffs – they'd managed seven in a row dating back to 2001. "Only two other teams in NHL history have recorded seven or more consecutive victories in road overtime games in the Stanley Cup Playoffs: the Canadiens (nine, from 1993 to 1998) and Islanders (eight, from 1977 to 1981)," says NHL.com. So much for that now.