With the 2013 NBA draft lottery over and done with, many general managers are going to begin exploring potential pre-draft moves in the coming weeks.
Whether it's trading up to grab a lottery pick, moving down to get more value for a prospect they feel is underrated, flipping a selection for a veteran piece that can help win now or acquiring future assets, there's always a reason and plenty of transactions prior to—and even during—the draft itself.
Let's take a look at some of the latest buzz surrounding possible trades involving the upcoming draft.
Trail Blazers Need a Big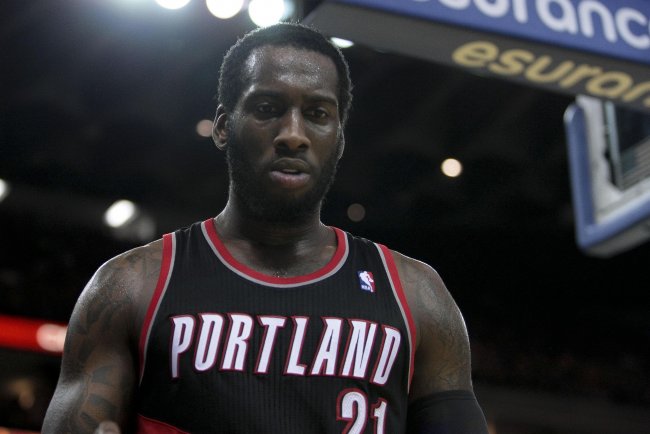 Kelley L Cox-USA TODAY Sports
Due to the presence of a handful of decent guards, swingmen and power forwards, the Portland Trail Blazers seem to be on the cusp of making a playoff run. The team finished 33-49 in 2012-13, falling short of a playoff spot after a 13-game losing streak cemented their late collapse.
Are the Blazers making the right decision to part ways with Hickson?
It's clearly evident that GM Neil Olshey needs to bolster the front line and bench in order to get this roster back into postseason shape. With incumbent center J.J. Hickson set to hit unrestricted free agency this summer, you can expect the team to let him walk and seek an upgrade at the position.
One way for Portland to accomplish that goal is by flipping its lottery selection for an established big man. Joe Kotoch of ProBasketballDraft.com is reporting that the organization is seeking a veteran or two and has put their pick on the block.
The Trail Blazers are actively looking for help at center and appear willing to trade their lottery pick for immediate help and depth.

— Probasketballdraft (@Probballdraft) May 16, 2013
While there are plenty of promising young PFs and Cs that will be available when the Blazers select, it seems they aren't looking to develop any more younger pieces and want to contend in the immediate future.
It's a risky proposition that could come back to bite the squad, but with their pockmarked history of drafting big men (Sam Bowie, Greg Oden, etc.), the Trail Blazers may be best off trading for one.
Lakers Looking for First-Rounder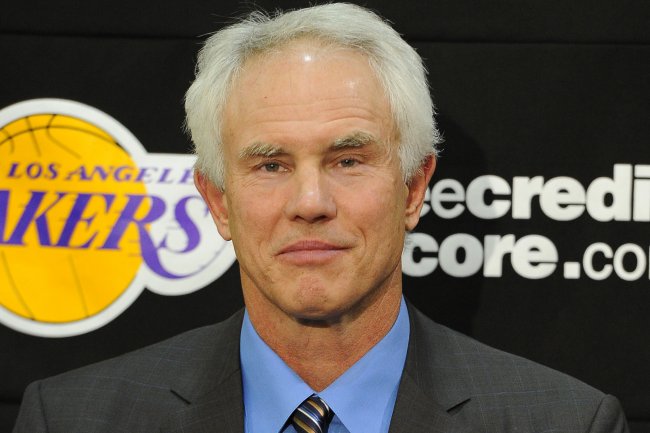 Jayne Kamin-Oncea-USA TODAY Sports
After checking out this year's crop of talent at the draft combine in Chicago, the Los Angeles Lakers are allegedly looking into making some blockbuster moves that could land them a first-round selection.
Fox Sports Ohio's Sam Amico noted that the organization possesses only the No. 48 pick this year, but could add to that by flipping Pau Gasol and his expiring contract for picks, youthful talent or more manageable contracts.
At 32 years old, Gasol is still a solid contributor and could help a contending team push into the NBA Finals. He put together two triple-doubles at the tail end of the regular season and added another in the playoffs, boosting his stock going into the offseason.
What should the Lakers do?
If the Lakers aren't able to retain Dwight Howard in free agency, it's completely feasible that they flip Gasol and attempt to blow things up.
The rebuilding effort may even happen before D12 makes his decision this summer, as Kobe Bryant is projected to be out a while and Steve Nash is reaching 40 years old next season.
Those factors may force Mitch Kupchak to scrap this current team and try to build through the lottery in 2013, which is a choice that will have to be made prior to June 27's draft.