WWE Raw: 5 Talking Points to Come from Monday Night's Show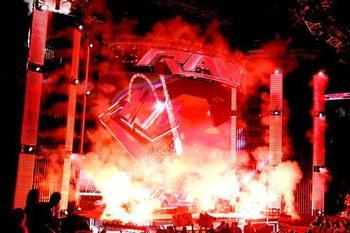 Photo courtesy of WWE.com
After a solid showing at Sunday's Extreme Rules pay-per-view, we were left with a number of questions to answer on Monday Night Raw this week.
Would we get an update on John Cena's alleged injuries?
What's next for Brock Lesnar after his big win over Triple H?
And just how far can The Shield go now that each member holds a championship belt?
As it happens, we weren't given too much in terms of direct answers, but nonetheless, the WWE surprised us once again with some particularly intriguing storyline developments.
These developments, as well as other issues, are discussed in this article as we round up the top five talking points to come from Monday Night Raw this week.
Begin Slideshow

»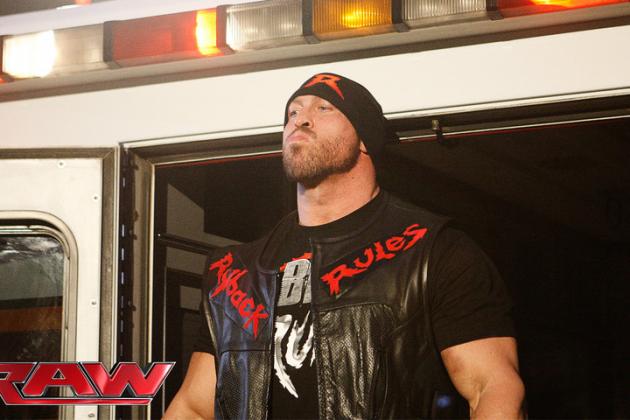 Photo courtesy of WWE.com
Ryback has come on leaps and bounds with his mic work in recent weeks, conducting himself with a new-found confidence in his promos.
And though he was once again fairly assured in his delivery on Raw, I personally felt that his actual message was a little odd.
He seemed to go off on something of a tangent, informing the crowd of how he was going to take them—as well as John Cena—to the morgue.
Still, however out of place it felt to me, it was a nicely delivered promo that had a whole lot more passion than many others on the roster would be able to muster.
Furthermore, it led to the revelation of an Ambulance match being announced for Payback.
This is a logical progression given the events of Extreme Rules, and the use of such a rare match gimmick should make this an entertaining main event for the upcoming PPV.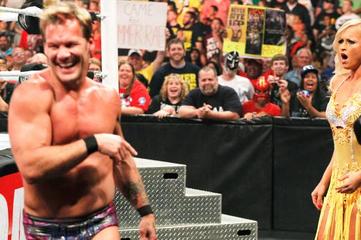 Photo courtesy of WWE.com
If Ryback's promo felt out of place, then this tag match was just downright odd.
First, we saw Barrett arrive to new entrance music, which, by my reckoning, is now his fifth different theme in just under three years. How on earth does the WWE expect Barrett to get over as a top heel if they continue to change features of his gimmick so frequently?
Barrett then spent much of the match being antagonised by Fandango, which could have suggested a possible feud between the two is on the cards.
However, after the match, Jericho got one up on Fandango by teasing his "dance partner" Summer Rae, and thus their rivalry appears to still be very much on-going.
So what exactly was WWE trying to achieve here?
If it wanted to keep fans guessing, then it certainly did a good job as far as I'm concerned. But I can't help but feel that there was a little too much going on here, and as a result, the match unfortunately had a rather confused feel about it.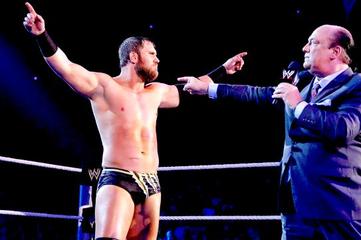 Photo courtesy of WWE.com
Be honest, did anybody really see this one coming?
To see Joe Hennig finally given a decent chance on the main roster is certainly a positive in my eyes, as he seems to have a great deal of talent. Perhaps the most important development here, though, was the abandonment of the Michael McGillicutty name.
Now known as Curtis Axel, this could be the big break that the former FCW champion needs and the first step to realising the potential that many believe him to have.
Under the tutelage of Paul Heyman, he's been given the chance to learn from the best, and the experience he gained in working with the Rock and Brock Lesnar before their WWE returns could also serve the third generation superstar well.
But what do you think?
Has Axel got what it takes to make it in the big time? Or is the memory of the Genesis of McGillicutty too great of a burden for the rookie to overcome?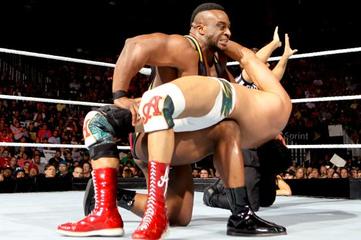 Photo courtesy of WWE.com
Sure, it may not have been entirely clean, but Big E Langston picked up a huge win over the No. 1 contender to Dolph Ziggler's World Heavyweight Championship, nonetheless.
So could this affect the title picture in any way?
In all honesty, probably not.
I would imagine that this is just a mini-feud for Alberto Del Rio and Langston to pursue until Ziggler has fully recovered from the concussion he sustained a few weeks ago.
But either way, this definitely appears to be a positive sign for Big E.
In my eyes, the reigning NXT champion has a lot of potential, and hopefully the WWE is going to capitalise on this talent and give Langston a decent run in the company.
It might not come right away, but the future certainly looks bright for Langston.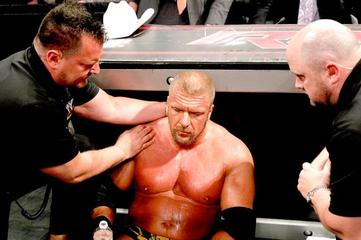 Photo courtesy of WWE.com
After Cena and Ryback's no contest the previous night, Raw provided us with another uncertain finish—this time between Triple H and Curtis Axel.
First, I think it was a great idea to have the Game face Axel, as it could have resulted in the big win that the newcomer needed.
And though many are criticising the finish for halting Axel's momentum, the official verdict of the match (according to WWE.com at least) read that Curtis Axel defeated Triple H.
Thus, Axel has something to shout about.
It was by no means clean, and most definitely was not conclusive, but nonetheless, it provides a platform to work from for the newest Paul Heyman guy.
So will this lead to a prolonged feud with the Game?
Personally, I really hope so, and despite the mountain of criticism that's been heaped on Triple H in the past, I believe that he will make the right call and put Curtis Axel over.
It may not amount to anything, but who knows—this really could be the start of something big for the WWE's newest up-and-comer.
Photo courtesy of WWE.com
Despite the absence of the likes of John Cena and CM Punk, Monday Night Raw was pretty impressive for me this past week.
We were given our fair share of unpredictability as well as some top quality matches, including the lengthy battle between the Shield vs. Team Hell No and Kofi Kingston.
If the build for Payback continues in this manner, then my hopes will remain high heading into the June 16 PPV.
Until then though, please feel free to comment below with your thoughts on the article, as well as any opinions you may have on this most recent episode of Monday Night Raw.