Video: PHT Extra – What's Been the Difference in Bruins-Rangers Series?
Use your ← → (arrow) keys to browse more stories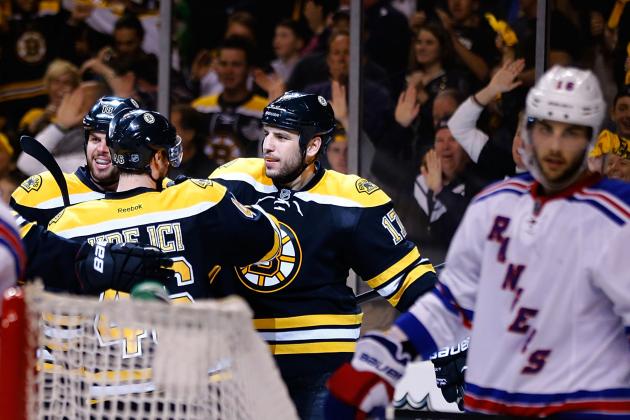 Jared Wickerham/Getty Images

The Boston Bruins have taken a 2-0 series lead and have scored eight goals in the process. Has goaltender Henrik Lundqvist come up short or does the blame lie in those playing in front of him? On the flip side, what has been going right for the Bruins so far? Meanwhile, San Jose is down by one game against Los Angeles, but that series has been incredibly close. Is there an underlining issue that the Kings need to address going forward?