10 NBA Players Who Will Definitely Switch Uniforms This Offseason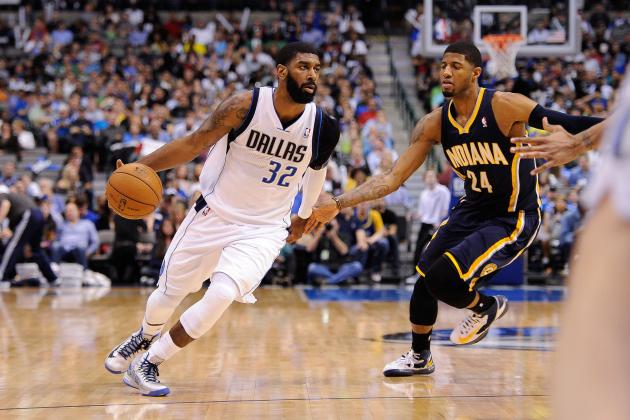 USA TODAY Sports
O.J. Mayo, Dallas Mavericks
This summer, an impressive class of free agents is set to hit the open market.
While the futures of superstars Dwight Howard and Chris Paul remain up in the air, there are several impending free agents who look like locks to switch uniforms this offseason.
Some would argue that the best way to build a contender is to do so through free agency. If that's the opinion your favorite team holds, then you're in luck.
Note: All stats courtesy of Basketball-Reference and all salary figures courtesy of HoopsHype unless noted otherwise.
Begin Slideshow

»
USA TODAY Sports

Nick Young's first season with the Philadelphia 76ers was likely his last. Signed to a one-year, $6 million deal last summer, Young was brought in to replace departed sixth man Lou Williams as the Sixers' primary creator of instant offense off the bench.
A volume scorer with not much else to offer, Young was playing on a "prove it" deal. What followed didn't exactly inspire confidence in the man affectionately known as Swaggy P.
Young averaged 10.6 points per game on 41.3 percent shooting and fell out of Doug Collins' rotation for extended periods throughout the season.
With Young in search of contractual security, the best thing for both parties would be to part ways.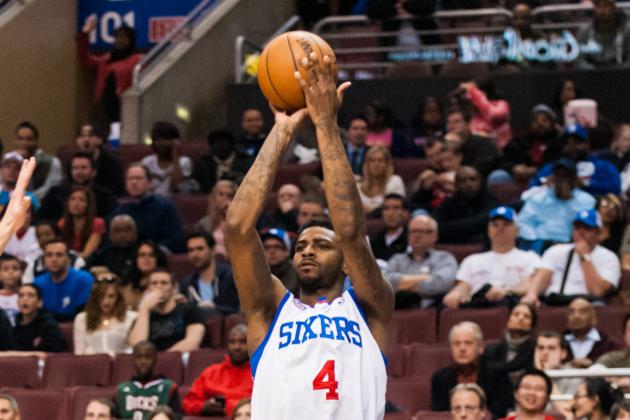 USA TODAY Sports

When the Philadelphia 76ers acquired Dorell Wright, Nick Young and Andrew Bynum last summer, the immediate reaction was that the team was shifting to a 4-out, 1-in offense that coveted shooters.
Now, with Bynum's future up in the air, the Sixers will need to reevaluate personnel and acquire bodies who fit their future head coach's new scheme.
Wright may very well wind up being one of the casualties of a culture change in Philadelphia. He likely won't cost significant dollars, and there will always be a list of suitors for a 6'7'' sharpshooter with length.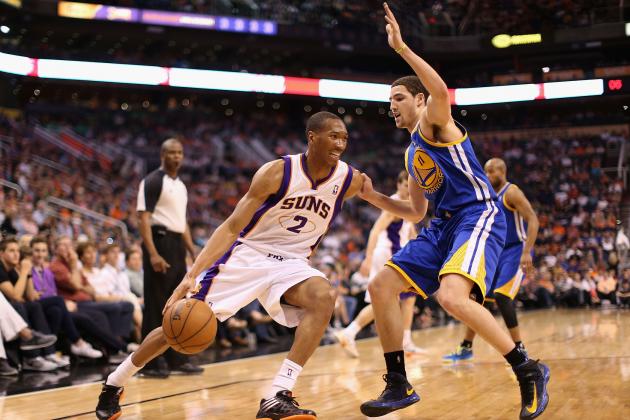 Christian Petersen/Getty Images

Yes, Wesley Johnson has been a disappointment over the first three seasons of his career, but it's important to remember that he'll only be 26 when the 2013-14 season kicks off.
Johnson's jumper has improved slowly but steadily, evident by increased field-goal percentages each of the past three seasons.
Although Johnson barely shot over 40 percent from the field in 2012-13, he's an intriguing bench option for a contender in need of athleticism and energy.
Another positive is that Johnson will likely come cheap, as he's yet to prove himself worthy of big money after being drafted No. 4 overall by the Minnesota Timberwolves in 2010.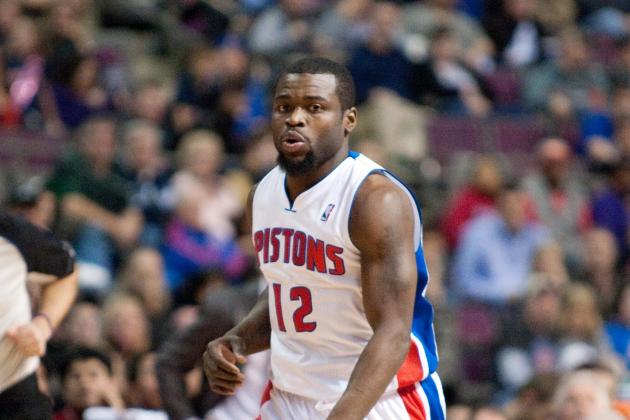 Tim Fuller-USA TODAY Sports

At 30 years old, it's time Will Bynum found himself in a winning situation.
Fortunately, Bynum is an unrestricted free agent this summer, one who fits the prototypical mold of a veteran point guard that contenders are often after.
Bynum is more of a scorer than passer, and he is coming off a season in which he averaged 9.8 points and posted a respectable PER of 16.6. Excelling at scoring off the dribble, Bynum is the sort of player who can be lethal if he finds himself in a groove.
With a tight handle and an excellent feel for the game, Bynum could be a steal for a playoff team looking to bolster their second unit.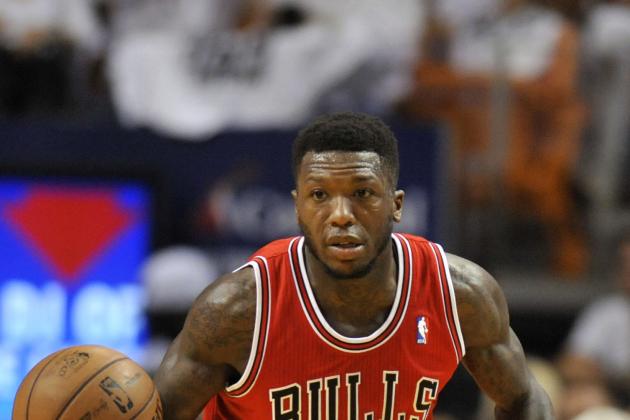 Steve Mitchell-USA TODAY Sports

Nate Robinson's out-of-nowhere playoff outburst (16.3 points,4.4 assists per game) undoubtedly enhanced his appeal in the eyes of prospective buyers this summer.
With Derrick Rose presumably returning at 100 percent next season and Kirk Hinrich possessing one more year on his deal with Chicago, Robinson would seem to be the odd man out.
An erratic shooter who often makes questionable decisions, the diminutive Robinson has carved out a niche for himself as a prototypical volume-scoring sixth man.
While it remains unclear what Robinson's market value is, the 5'9'' point guard would be wise to chase a big payday while the opportunity exists.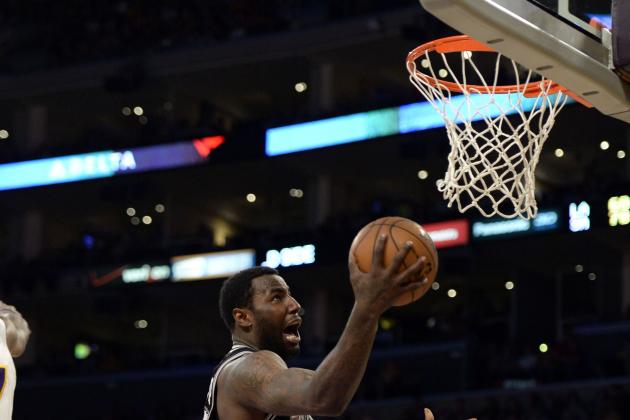 Richard Mackson-USA TODAY Sports

After four seasons in San Antonio, it's time for a change of scenery for DeJuan Blair.
He's had opportunities to learn from Tim Duncan and Gregg Popovich, but his status as an unrestricted free agent this summer means he'll be able to pursue a sizable role with a new organization.
Over his first four years in the league, Blair has averaged 7.8 points and 5.8 rebounds in 18.9 minutes per game, but when you extrapolate those numbers over 36 minutes, it's evident just how good of a player the 6'7'' banger can be.
For his career per 36 minutes, Blair averages 14.9 points, 11.1 rebounds and 1.6 steals per game.
With an opportunity to take on an expanded bench role elsewhere, Blair could begin to craft his legacy as one of the league's dynamite reserves.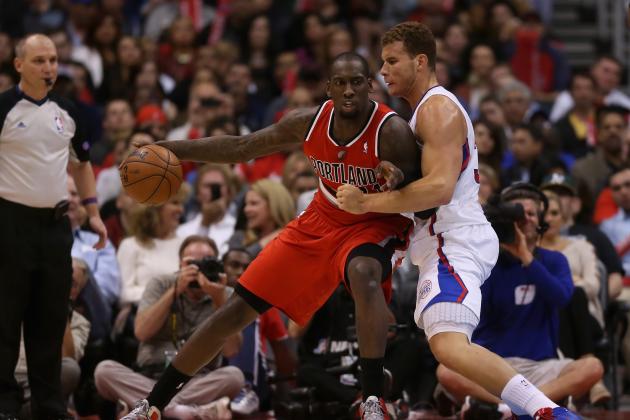 Jeff Gross/Getty Images

J.J. Hickson is coming off the best season of his career, one in which he averaged 12.7 points, 10.4 rebounds and a PER of 19.7 in 80 games.
However, Hickson was pigeonholed at center last season, as LaMarcus Aldridge held down the starting power forward spot in Portland.
Standing 6'9'', Hickson simply doesn't have the body to be an everyday center. And, with that established, it should come as no surprise that Hickson has reiterated his desire to play power forward (via The Oregonian's Joe Freeman on Twitter) next season.
An imposing presence on the glass, Hickson will be a second-tier free-agent big behind names like Al Jefferson, Paul Millsap, Andrew Bynum, Josh Smith and Dwight Howard.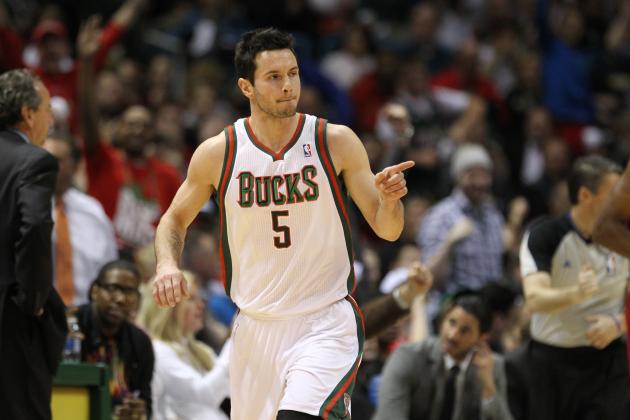 Mike McGinnis/Getty Images

If you were to bet on one player to bolt from his current digs this summer, you'd be wise to wager on J.J. Redick.
Redick didn't particularly jibe with interim head coach Jim Boylan, and although Boylan has since been fired, Redick has given no indications that he'd like to return.
A sought-after commodity at the 2013 trade deadline, Redick will be one of the most attractive free agents on the market come July 1.
Shooting 42.9 percent from the floor and 39.0 percent from three for his career, Redick has evolved from a player who was once a strictly spot-up shooter to someone who can create for himself.
Redick's defense has also improved significantly from where it was three or four years ago, making him a coveted glue guy for those who can afford him.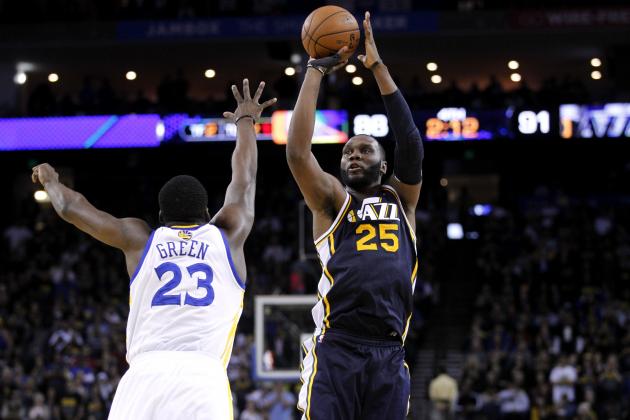 Cary Edmondson-USA TODAY Sports

The group of bigs available this year has something for everyone. Al Jefferson is the most offensively polished of the class and is coming off a season in which he averaged 17.8 points on 49.4 percent shooting.
While the Utah Jazz will have ample cap space this summer, it's simply not reasonable to expect them to splurge on both Jefferson and frontcourt mate Paul Millsap, as the Salt Lake Tribune's Bill Oram notes:
Jefferson headlines the group of Jazz free agents, which also includes Mo Williams, Paul Millsap, Randy Foye, Earl Watson and Jamaal Tinsley. Lindsey declined to talk specifically about the team's interest in re-signing any of the players, although a scenario in which both Jefferson and Millsap return is almost unthinkable.

"They're going to have a ton of options because there's a lot of money on the market," Lindsey said. "They both fully have earned the right to their unrestricted free agency. I do think they both appreciate the situation that they had here."
Although he's a sturdy 6'10'' and 265 pounds, Jefferson is quite adept at hitting jumpers from any spot on the court. According to HoopData, Jefferson was true on 41 percent of his looks from 16-23 feet last season, a bonus for teams looking to spend on a versatile new center.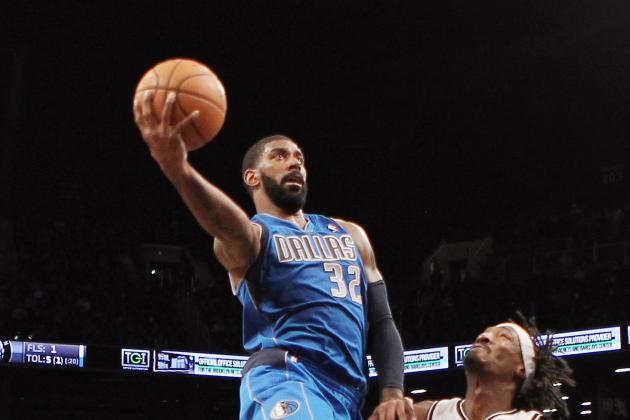 Bruce Bennett/Getty Images

If you take Nate Robinson's situation and extrapolate it, that's what you have with O.J. Mayo. In his first and possibly only season with the Dallas Mavericks, Mayo was playing to prove that he could be a high-caliber shooting guard.
Mayo acquitted himself beautifully with the Mavericks, shooting 44.9 percent from the field and 40.7 percent from distance en route to a 15.3 PPG average.
While he still has to refine his defensive game considerably, Mayo is arguably the best pure scorer of this year's free-agent class.
Earning himself a hefty new contract was the easy part. Now it's up to Mayo to build upon last season's success and improve further.