3 More Players the Toronto Maple Leafs Should Pursue This Summer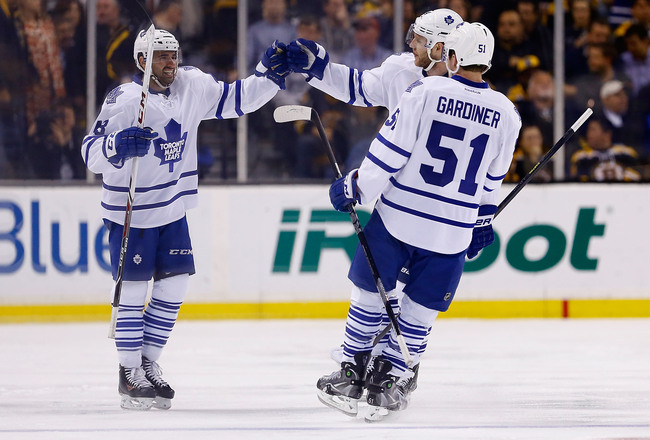 Jared Wickerham/Getty Images
The Toronto Maple Leafs were recently eliminated from the playoffs in seven games by the Boston Bruins.
They had much to be proud of, as they were able to take the Bruins—a club that has always had success against them—to a seventh and deciding game.
The Buds' season was filled with ups and downs. The peak was when they secured a playoff berth for the first time in nine years.
If the blue and white as well as their numerous fans want to feel the pride of making the playoffs in the future, there are some players they could go after this summer to further improve the club.
All of them could bring their unique set of skills to Toronto and make the Leafs a stronger playoff contender.
This is the second article I've written about this topic. The first set of potential targets can be read here.
Without further ado, here are three more players the Leafs should make a play for this summer.
Viktor Stalberg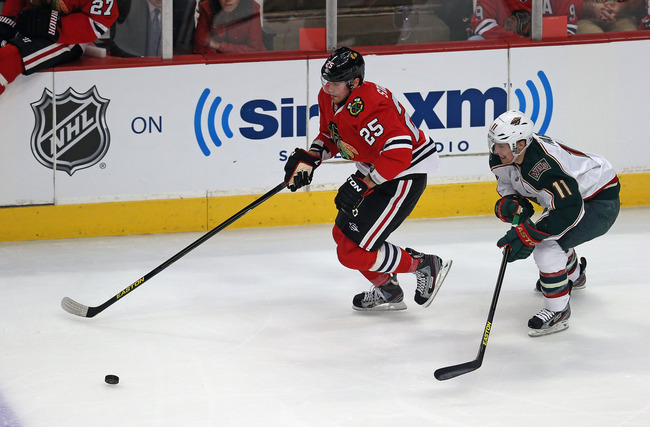 Jonathan Daniel/Getty Images
Viktor Stalberg was once a Maple Leaf. He was traded away when he was a young player with speed to burn, but not much finish or polish to his overall game.
In his time with the Blackhawks, Stalberg has developed into a much better player.
He has excellent speed that he uses to burn defenders when he has the puck. He's not a small player either, as he stands at 6'3".
He has also established a bit of his offensive flair in his time with the Hawks. Stalberg has put up 24, 43 and 23 points (in 47 games) in his last three NHL seasons.
Stalberg would be a great fit on the Leafs' third line. He could use his speed to chase down and pressure opponents or he could lead a rush deep into the offensive zone.
If need be, he could even take a regular shift on the second line.
He's versatile and his speed could be a huge asset on a fast Leafs team.
Kevin Bieksa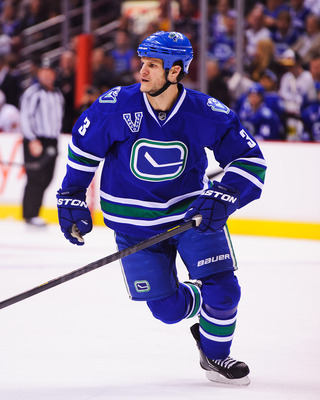 Derek Leung/Getty Images
Kevin Bieksa is known around the NHL as a solid two-way defenseman who plays for the Vancouver Canucks.
He isn't flashy, but for the most part plays a steady style on the back end.
He is able to play a physical brand of hockey while also shutting down the opposition's top lines.
Bieksa's offensive instincts are good, as evidenced by three of his eight NHL seasons featuring than 40 points.
By all accounts, the Grimsby, Ontario native is a good leader on the ice who is more than willing to drop the gloves if the occasion calls for it.
If the Leafs got him, it would take some pressure off Dion Phaneuf on the top pairing. He's a good skater who can play big minutes and make smart defensive decisions.
Ryane Clowe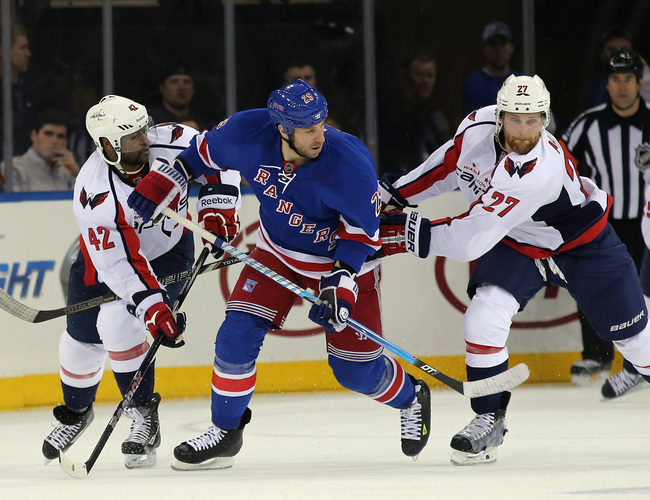 Bruce Bennett/Getty Images
Ryane Clowe has been an excellent power forward with some offensive prowess in his NHL career.
If the Leafs acquired him, he would bring many things to the table.
He's got great size for a forward at 6'2" and a solid 225 pounds. He's a tough presence on the ice who will fight hard to make a play in the dirty areas.
He's hard to knock off the puck and will also be physical and fight if it comes down to it.
However, there is also a huge drawback when thinking about gaining his services.
That is his health.
Over the last three seasons, he hasn't been able to play in as many games as he'd like. He has also missed a few games in the current playoffs, which has hurt the New York Rangers.
Clowe would be an excellent addition to the Leafs. He plays their grinding and tough style of game and also provides leadership as well as some offense.
His health is a question mark, but with everything he brings, he might be worth a gamble this coming summer.
Tweet me @FuscoNation16.
Keep Reading

Toronto Maple Leafs: Like this team?