What to Watch for in NFL OTAs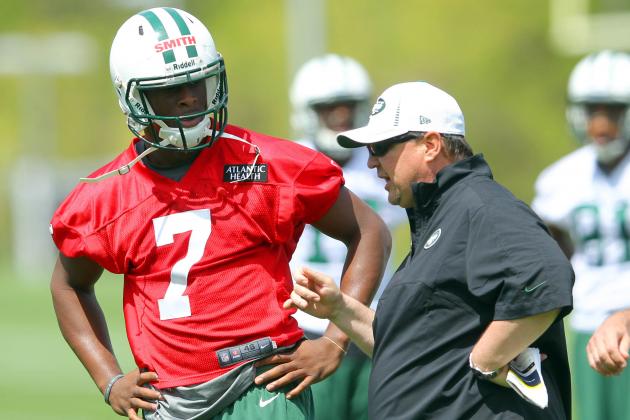 Brad Penner-USA TODAY Sports

There's not a better way to prepare for an upcoming NFL regular season than to kick off organized team activities, better known as OTAs.
Just about every team has started its initial practice sessions, and stories are materializing.
Here's what to look for in NFL OTAs.
(Team offseason workout/practice dates via ProFootballTalk.com.)
Begin Slideshow

»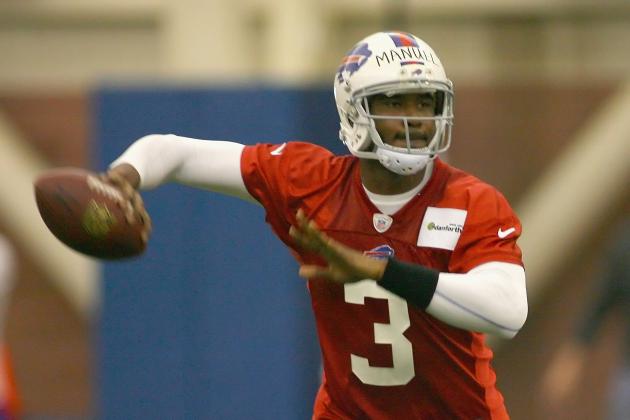 Rick Stewart/Getty Images

First-round pick EJ Manuel was behind Tarvaris Jackson and Kevin Kolb during the Bills' first OTA. It'll be intriguing to see if the No. 16 overall pick starts a practice as the No. 1 quarterback.
As is the case with most quarterback competitions of this nature, it will likely come down to how quickly the rookie acclimates himself to the added complexity and speed of the NFL and how rapidly he understands the playbook.
OTAs: May 20-21, May 23, May 28-31
Mandatory minicamp: June 11-13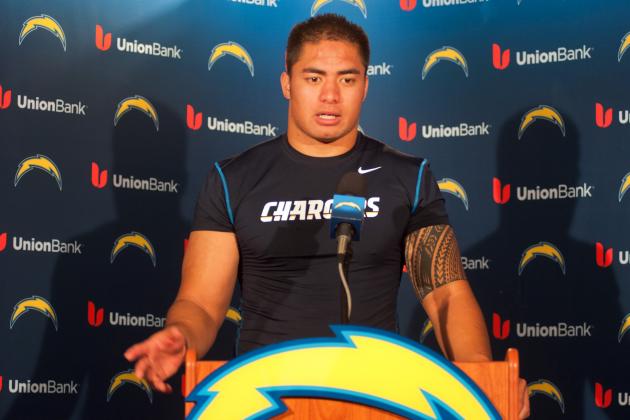 Kent Horner/Getty Images

Manti Te'o, the Chargers' second-round pick in the 2013 draft, is penciled into a starting linebacker role next to Donald Butler in San Diego's 3-4 defense as a rookie.
At the team's OTAs, it'll be interesting to watch him run with the first-team defense to see how he transitions to the increased pace of the NFL game.
Although the team may not be installing all its defensive personnel groupings, it will be worth monitoring whether or not Te'o stays on the field in passing sub-packages.
OTAs: May 20-22, June 3-6
Mandatory minicamp: June 11-13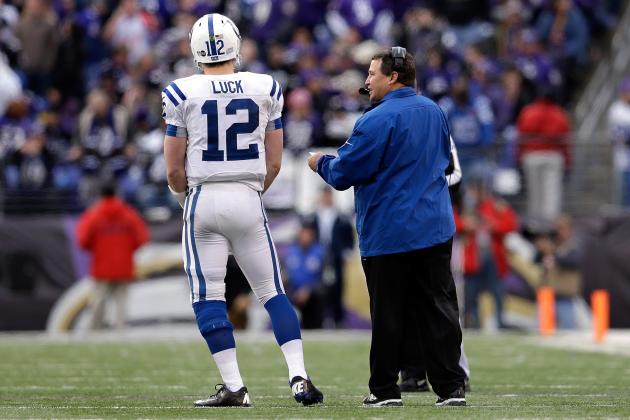 Rob Carr/Getty Images

Andrew Luck didn't scorch the stat book like fellow rookie quarterbacks Robert Griffin III and Russell Wilson did in 2012, but in Bruce Arians' complex vertical passing attack, the No. 1 overall pick did a tremendous job leading the Indianapolis offense.
In 2013, Luck will be reunited with former Stanford offensive coordinator Pep Hamilton.
Under Hamilton, Luck completed 71.3 percent of his passes and threw 37 touchdowns to only 10 interceptions in his senior collegiate campaign.
OTAs: May 20-22, May 28-30, June 3-6
Mandatory minicamp: June 11-13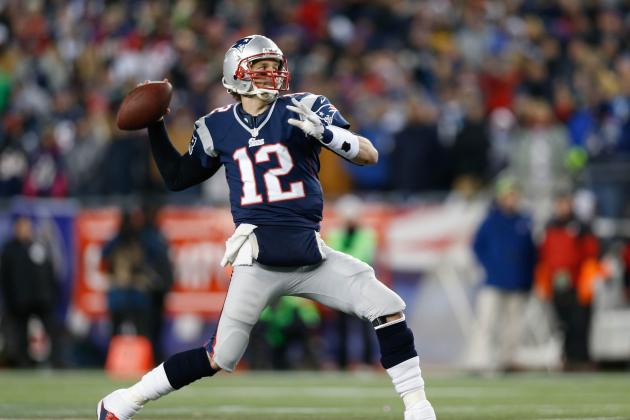 Greg M. Cooper-USA TODAY Sports

Tom Brady said the following to Sports Illustrated's Peter King: "Going into my 14th year, I have never had more confidence in how I am throwing the football. I've never felt better throwing the football."
Oh boy.
King astutely pointed out that Brady has averaged 36 touchdowns, eight picks and 4,654 yards over the last three seasons, so the quarterback's statement should be somewhat chilling to teams on the Patriots' schedule in 2013.
Brady will have to be as sharp as ever, because he has never had a more unproven receiving corps in his career.
OTAs: May 20-21, May 23, May 28-30, June 3-4, June 6-7
Mandatory minicamp: June 11-13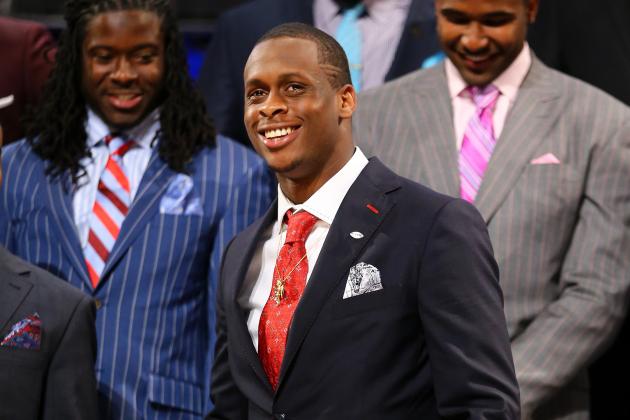 Al Bello/Getty Images

According to Rich Cimini of ESPN New York, Geno Smith is the "preferred candidate" to win the starting quarterback job.
With David Garrard retiring, it really should be a three-man race between Mark Sanchez, Greg McElroy and Smith.
One of the three could get the initial leg up during OTAs.
OTAs: May 20, May 22-23, May 28, May 30-31, June 3-6
Mandatory minicamp: June 11-13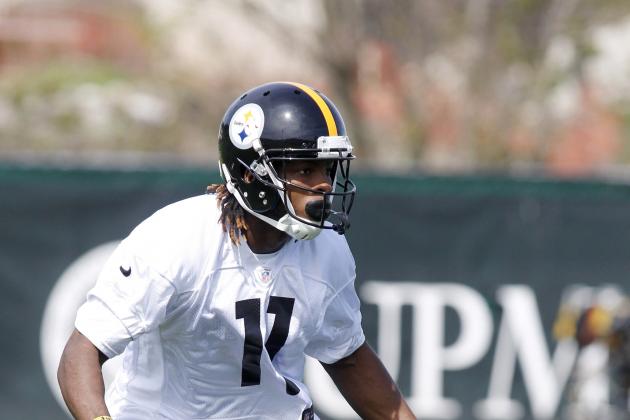 Charles LeClaire-USA TODAY Sport

Markus Wheaton, the likely replacement for outside speed receiver Mike Wallace, won't be able to participate in any of the Steelers' OTAs, as league rules prevent him from taking part until he finishes final exams. Pittsburgh's new-look offense will move forward without him for the time being.
Emmanuel Sanders will find himself in a more prominent role out wide, and Antonio Brown is now the undisputed No. 1.
Rookie running back Le'Veon Bell will battle with Jonathan Dwyer and Isaac Redman for the starting running back role.
OTAs: May 21-23, May 28-30, June 3-6
Mandatory minicamp: June 11-13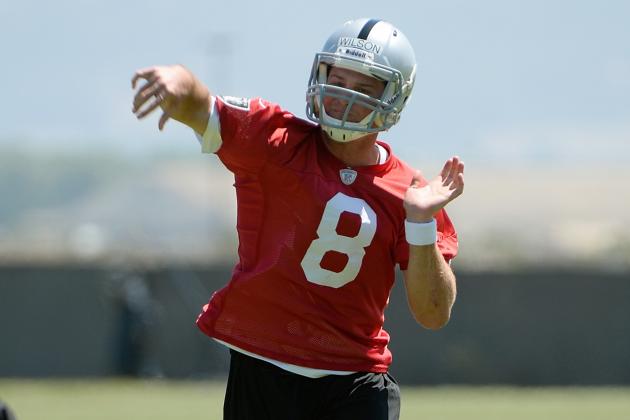 Thearon W. Henderson/Getty Images

To some, Tyler Wilson was the best quarterback prospect in the class—a guy whose stock was simply ruined by a team-wide disaster at Arkansas in 2012.
Matt Flynn was likely brought in to compete for the starting job, but Wilson will be legitimate competition, as will Terrelle Pryor, who did start for the Raiders at the end of last season.
Will a quarterback separate himself from the pack?
OTAs: May 20-21, May 23, May 28-30, June 3-6
Mandatory minicamp: June 11-13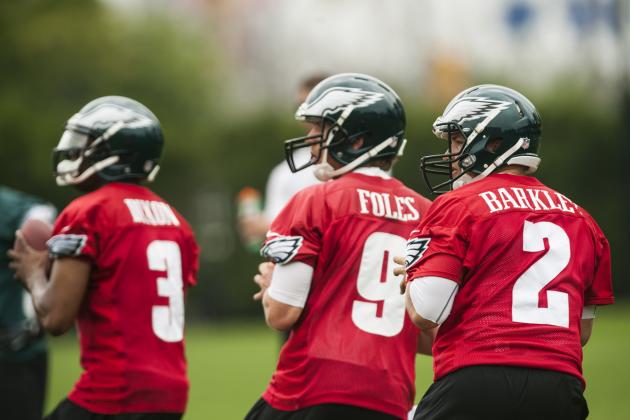 USA TODAY Sports

The Eagles are another team that will have an intriguing quarterback competition this summer, and it'll officially begin at OTAs.
On the surface, Michael Vick's running abilities are ideal for Chip Kelly's spread, read-option offense. But Matt Barkley was just drafted, former Oregon quarterback Dennis Dixon is on the roster and the strong-armed Nick Foles is the incumbent.
Let the quarterback battle begin.
OTAs: May 20-22, May 28-31
Mandatory minicamp: June 4-6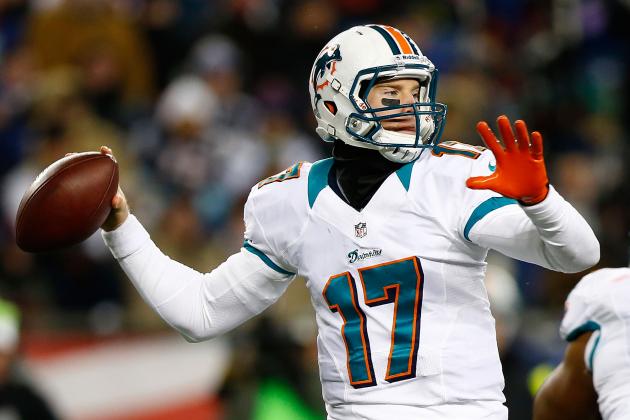 Jared Wickerham/Getty Images

Ryan Tannehill had a decent rookie season in Miami. Although his Dolphins fell short of the postseason and he threw more interceptions than touchdowns, the former first-round pick showed vast upside.
In his sophomore campaign, he won't have much room for excuses.
Miami added Mike Wallace, Dustin Keller, Brandon Gibson, Armon Binns, Mike Gillislee and Dion Sims on offense at the skill positions, and it signed right tackle Tyson Clabo to protect the right side of the line of scrimmage.
Watching Tannehill create rapport with his new toys will be a fun development to monitor.
OTAs: May 21-23, May 29-31, June 3-6
Mandatory minicamp: June 11-13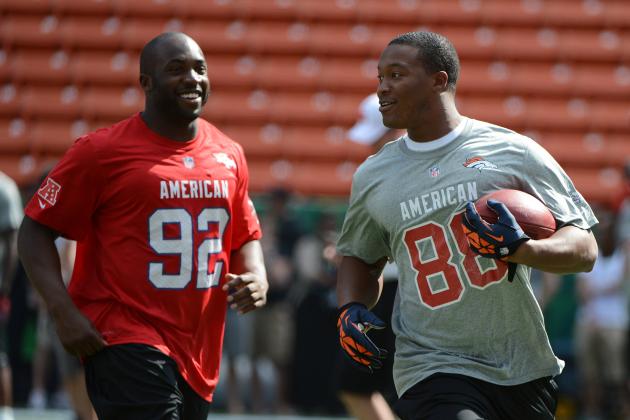 Kyle Terada-USA TODAY Sports

The reigning Super Bowl champion Baltimore Ravens don't exactly look like the Ravens team of a year ago, but Ozzie Newsome made a few shrewd, low-risk, cost-effective moves in the offseason to patch some roster holes.
Baltimore inked Elvis Dumervil after his faxing snafu with the Denver Broncos, signed Chris Canty after his release by the New York Giants and acquired Michael Huff when the Oakland Raiders cut him.
In the draft, the Ravens selected middle linebacker Arthur Brown to take Ray Lewis' place in the middle of the defense, and Matt Elam will assume Ed Reed's role at safety.
The first look at Joe Flacco without Anquan Boldin will be interesting as well.
OTAs: May 21-23, May 29-31, June 4-7
Mandatory minicamp: June 11-13