Top 5 Candidates to Replace Dodgers' Don Mattingly If He Is Fired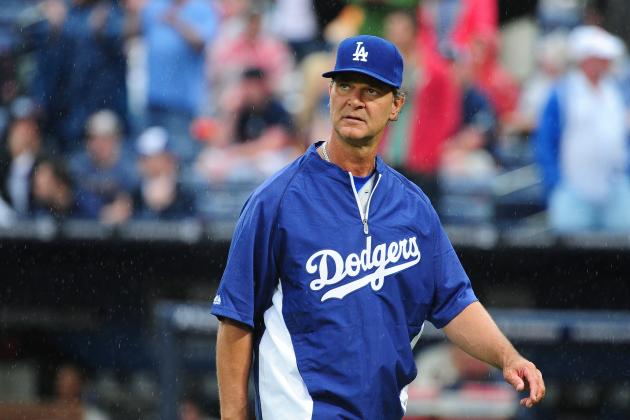 Scott Cunningham/Getty Images
Are Don Mattingly's days numbered with the Dodgers?
The Los Angeles Dodgers are off to a horrible start in 2013.
Things got worse after a sweep at the hands of the Atlanta Braves over the weekend—a series in which the bullpen squandered leads.
Inevitably, heads are going to roll. And according to Fox Sports' Ken Rosenthal, getting rid of Don Mattingly is a move that needs to happen.
Club executives insist his lame-duck status is not an issue. But I've seen it too many times with unproven managers who are in the final years of contracts.

A team struggles. A manager's personality turns. A cloud forms over a club.

Watch the games, listen to Mattingly and tell me this is not happening to the Dodgers.
If Mattingly is canned, who replaces him?
Here's a look at five candidates the Dodgers will look at.
Begin Slideshow

»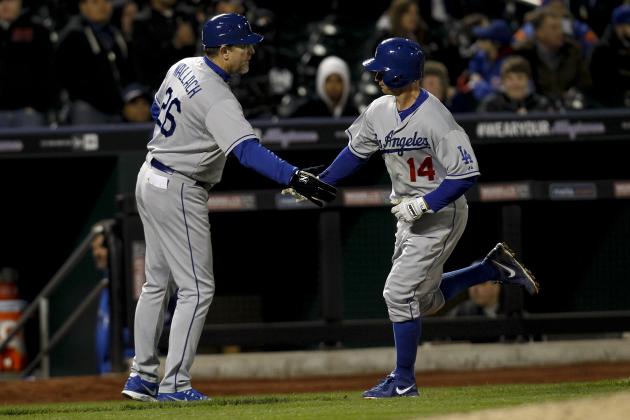 Jeff Zelevansky/Getty Images
Tim Wallach is currently the Dodgers third-base coach.
Tim Wallach is currently the third-base coach for the Dodgers.
If the ownership were to make a change, Wallach would be the easiest substitution since he's already in the organization.
Wallach does have managerial experience with Triple-A Albuquerque, where he was named the 2009 Pacific Coast League Manager of the Year.
If a move is made, this could be the most likely since Wallach is already in Dodger blue.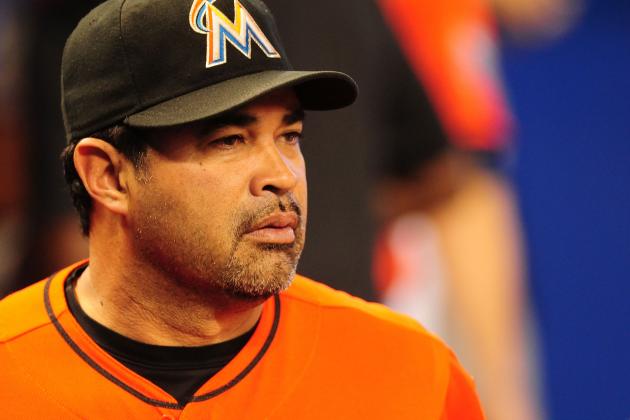 Jason Arnold/Getty Images
Ozzie Guillen is currently without a coaching job.
Last week I wrote a story about whether or not Ozzie Guillen would be considered for a managerial opening. Largely dismissed by Dodgers fans, I found an interesting paragraph in Rosenthal's story.
When I asked the scout why he thought that, he replied, "Gut feeling. The way they've been losing."

The scout continued, "He's a laid-back manager with a laid-back veteran club. Great dude, but they need some energy. Some fire. Some change with that payroll. Not his fault, but you can't fire 25 players."
What manager brings more fire than Guillen?
Ownership may want to make a splash with a hire, but Guillen would also be a controversial one, especially after his Fidel Castro comments a year ago.
My guess is a bold move like hiring Guillen wouldn't happen midseason, but you never know.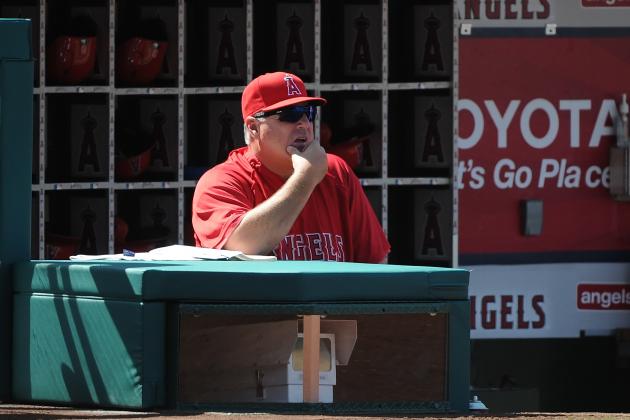 Lisa Blumenfeld/Getty Images
Mike Scioscia is also on the hot seat in Los Angeles.
Midseason trades happen all the time, but a trade of managers?
Mike Scioscia is also on the hot seat with the Los Angeles Angels.
As suggested by Breitbart writer Cole Muzio, a trade of managers between the two Los Angeles teams should be considered.
The Dodgers are struggling to manufacture runs, and Scioscia is someone who has been trained in "The Dodger Way" to play baseball that puts an emphasis on small ball and sound pitching, catching and defense.

After the Angels acquired Albert Pujols and Josh Hamilton, they became more of an American League team and less suited to Scioscia's National League style...Mattingly, who was once thought to be a potential successor to Joe Torre with the New York Yankees, may be better suited for the American League style of play the Angels may now be built for.
While it's crazy to think managers could be traded in the middle of the year, I like Muzio's points. Both managerial styles fit the other team's roster.
And who knows? A shake-up just might be what the doctor ordered.
The likelihood of this happening is probably zero, but it sure would be interesting to see it happen.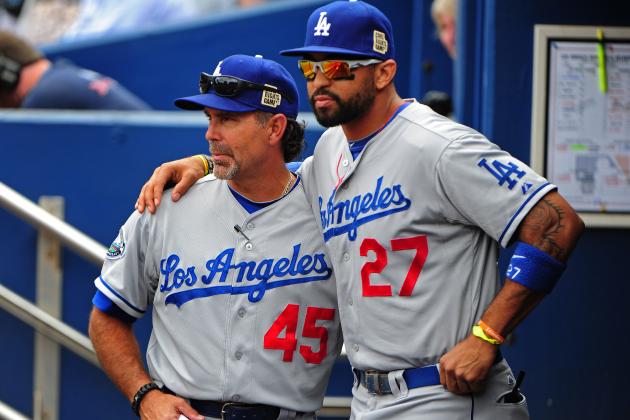 Scott Cunningham/Getty Images
Trey Hillman is currently the bench coach for the Dodgers.
Trey Hillman is another familiar face for the Dodgers and would be a perfect midseason candidate for the team.
Currently the bench coach in Los Angeles, Hillman does have major league managerial experience.
He managed the Kansas City Royals from 2008 to 2010, compiling a record of 152-207, with a squad devoid of a lot of talent.
While not the best man for the job on this list, his familiarity with the franchise and the players could earn him an interim job the rest of the year. If the team turns it around, it could turn into a full-time gig.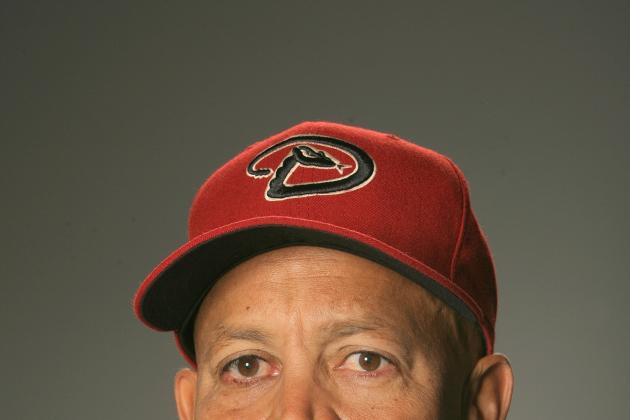 Matthew Stockman/Getty Images
Lorenzo Bundy currently manages in Triple-A.
Lorenzo Bundy is currently the manager of Triple-A Albuquerque.
In his third year with the team, Bundy led the Isotopes to an 80-64 mark last year and into the playoffs.
Bundy knows many of the players from their time in Triple-A or during spring training.
The only reason I would hesitate with him is because it would be a midseason move. A move like that would not only force the MLB team to adjust, but also the Triple-A team.