WWE Extreme Rules 2013 Results: Top 5 Questions Left Unanswered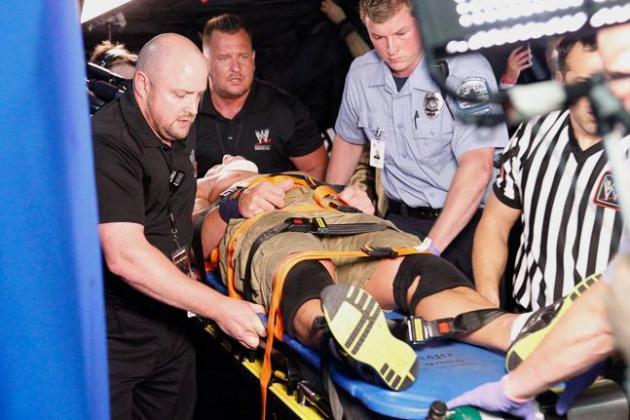 photo courtesy of wwe.com
WWE's most hardcore pay-per-view of the year, Extreme Rules, provided fans with quality matches, logical booking and even some surprises. While The Shield and Brock Lesnar's victories were certainly expected, a number of questions remain unanswered after Sunday night's event.
Why did Fandango lose to Chris Jericho?
What was the purpose of the backstage segment involving AJ Lee and Kaitlyn?
And what was WWE thinking with Wade Barrett on the pre-show?
Here, I will address each of these situations in what I consider to be the top five questions left unanswered after WWE Extreme Rules 2013.
Begin Slideshow

»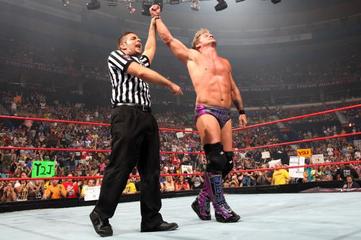 photo courtesy of wwe.com
At Extreme Rules, Chris Jericho defeated Fandango to even the series at one apiece. We are left wondering whether this is the end of the feud or if there will be a tiebreaker next month at Payback.
It seems within WWE that feuds have been lasting this way. Triple H and Brock Lesnar each won one match and completed their feud at Extreme Rules. Now it is Chris Jericho and Fandango's turn.
It made sense for Fandango to win the first match at WrestleMania, as it was his debut.
As Chris Jericho got his redemption Sunday night in St. Louis, we should find out soon if the two Superstars will end the feud once and for all at the June pay-per-view.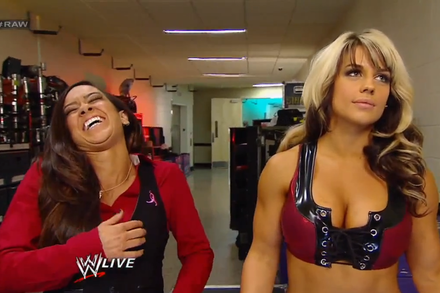 photo courtesy of wwe.com
During Extreme Rules, Kaitlyn approached AJ Lee while she was on the phone with Dolph Ziggler to discuss a match between the two Divas. It has been weeks since AJ won the Battle Royal to become the No. 1 contender for Kaitlyn's Divas title. AJ has yet to face Kaitlyn for the gold.
WWE could have scheduled this feud and match prior to WrestleMania. The company failed to do so, but it looked as though AJ and Kaitlyn were set up to fight this month. Once again, WWE failed to give fans one of the best Divas feuds in a long time. The history between AJ and Kaitlyn speaks for itself, but it is unclear why we haven't seen the match yet.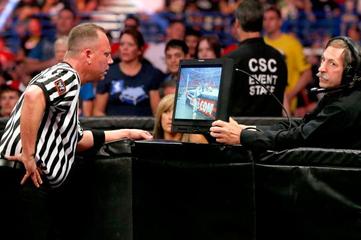 Instant replay in WWE? Never heard of. (photo credit: wwe.com)
During the Alberto Del Rio and Jack Swagger match, the referee asked to watch the replay to see who had indeed thrown in the towel on behalf of Del Rio. This incident raised a lot of eyebrows among WWE fans, as instant replay has never been used before on WWE TV or pay-per-view.
Will replay be used more often going forward?
It's an interesting idea for WWE to consider. Obviously, major sports leagues use instant replay all the time to determine close calls. In wrestling, instant replay would eliminate any chance of Superstars interfering and getting away with it.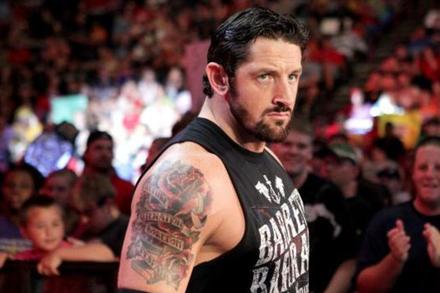 photo courtesy of wwe.com
During the pre-show of Extreme Rules, Intercontinental champion Wade Barrett joined Renee Young, Titus O'Neil and Mick Foley on the panel of commentary. It was an interesting choice to have Barrett on this panel rather than defend his midcard championship.
The midcard titles have certainly been treated poorly as of late. From midcard champions losing in non-title matches to a lack of defending the belts on pay-per-view, this wouldn't be the first time.
Despite the fact that Barrett has not been feuding with any one particular Superstar lately, there were still options. The Miz or Sin Cara could have faced Barrett. Miz still deserves a rematch after winning the title at WrestleMania, while Sin Cara recently defeated Barrett.
WWE fans are left wondering why Barrett was not in action at Extreme Rules.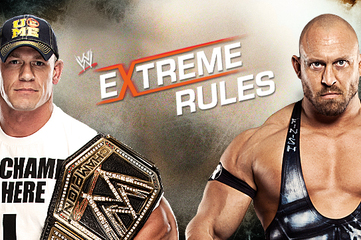 photo courtesy of wwe.com
At the conclusion of the WWE title match between champion John Cena and challenger Ryback, both men went through the lighting structure on the ramp. When the cameras reached the back, both Superstars were unconscious and being treated by medics.
With the stipulation being a last man standing match, who won?
The winner should be whoever reached his feet first. However, the referee did not make a count, choosing to call for help instead.
Although the draw certainly helped Ryback so he didn't have to lose again, while keeping the WWE title on Cena, it's not technically possible in this type of match.
What matches were you left with unanswered after Extreme Rules? What are your thoughts on my unanswered questions? Please share your thoughts and questions in the comment section below.
Follow me on Twitter (@sethgutt), and check out my site guttwrenchpowerblog.com.
Like GuTTWrenchPowerBlog on Facebook here.